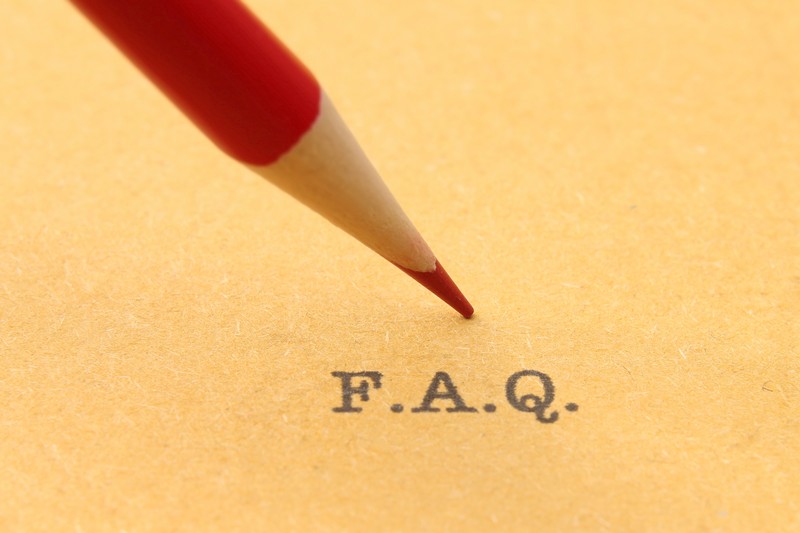 I really feel overwhelmed to write about this really important topic because most people are skeptical when it comes to making money online while some of them don't trust anyone at all. The reason why they don't trust is because they have been scammed in the past which is very understandable.
I created my site not only for the sake of making money but to help others who are struggling online trying to find a legit and honest program that can teach them how to make money online.
I never give any false promises to anyone and never make bold claims such as: "I will teach you how to make $1000 in 24 hours". This is a total crap and BS. I only promote legit programs on my website and write only about realistic things.
Most people who are just starting online have a lot of questions which is very normal because I was in your shoes. Remember, there is no silly question. THE ONLY BAD QUESTION IS THE ONE THAT YOU DIDN'T ASK!
Frequently Asked Questions:
There are so many programs out there and I don't know which one to trust?
I completely understand you. Most of these programs look so appealing and promising that you can't wait to pay for it and start making tons of money immediately. Don't do it! It's most likely a scam. Take a look at what a trusted site BBB.org says about making money online scams.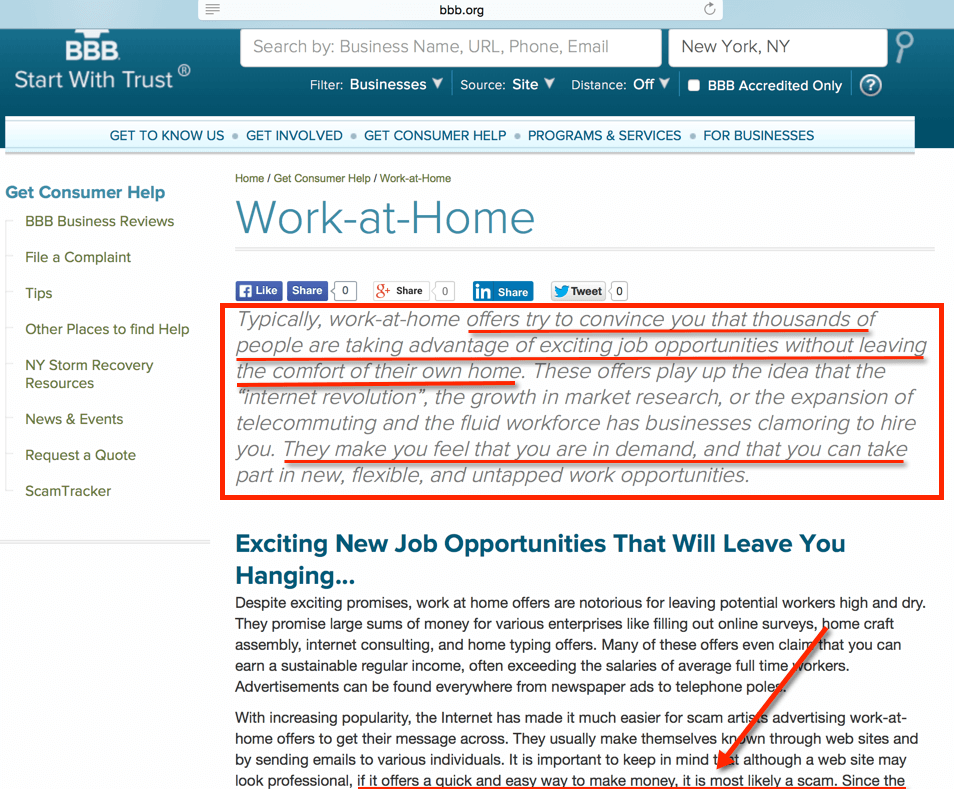 The idea of making money on autopilot is a total crap. If it was so easy then I would probably be doing it already instead of writing this FAQ for you to save YOU from wasting your time and money. There is no magic button that you can click and start making money.
If you found a particular program on the internet and want to pay for it don't do it. Send me an email and I will review that program within 24 hours and give you my personal opinion about it. Feel free to contact me at any time.
I want to make money online too. What should I do first?
You need to join a program that is legit and its authority has been proven through years. You need to go through the certification course to understand how to make money online because without a proper education and understanding how the process works you can't avoid online scams.
I can recommend you a program I've personally been a member of since 2013. You can create your free account and try the program within a week.
How much money do I need to invest to start making money?
In fact, the good news is that compared to the real world, you can make money on the internet without spending that much at all. My monthly spending is $29 for my membership to the program I mentioned above. Plus I pay $14 per year for my domain name (yourincomeadvisor.com).
Your spending will be the same if you follow my recommendation and join my recommended program.
If you decide to not join then your spending will be $14 for a domain name or even less and approx. $100 for web hosting for your website, i.e. a service that stores your website files and makes your website live so other people can find it on the web.
How long does it take to start making money?
To be honest, it's a tough question and I really don't know when you start seeing results of your online efforts. It's different for everyone. I made my first buck after 3 months of launching my website and have started making money on a regular basis by the end of the first year.
If you follow the training course and work hard you can achieve decent results in the first year and solid results in the second year.
How much money can I make online?
To be honest, it's another tough question and I really don't know how much you can make online because I don't know how fast you are at learning and applying what you learn.
Some people learn and learn and never take action and they are always losers because they are afraid of taking action.
I know many people online, their websites that are making serious money online and I can show you their websites so you can see how successful website must look. My website is making me money too. IT ALL DEPENDS ON YOU.
Some people make $1000 per month, some make $10.000 or even $50.000 per month. Some make $100 per month and some make $0. I can't give any guarantee because if I give and you fail to make any money at all you will call me a liar.
That's why I never give any false promises to anyone. But if you follow my recommendation and join my recommended program AND work hard I'm sure you will be making money too. How much? I don't know. Everyone's story is different.
Just remember that every day thousands of people buy stuff online and you can be the one who sells this stuff to people and makes money.
I don't have any product and don't know what to sell online. How can I make money then?
Actually you don't need to own any product because there are already thousands of products available online and you can sell them through affiliate program. Amazon.com has thousands of products and they allow anyone to join their affiliate program and help them promote their products to people and make money.
Each product has its own affiliate link. You take that link, put it on your website and write a description for your product and start promoting it. That's it.
How to promote it in order to make money is another question. If you join my recommended program you will learn how to promote products online and make money. I have two articles that will help you understand it better:
How to make money with Wealthy Affiliate
Legit ways to make money online
Can I make passive income online?
I want to make money online but I don't have time to learn or do anything. I just want to click a magic button and make money on autopilot. Is it possible?
Sorry, but I have to disappoint you and break all your dreams. It's NOT possible. Whoever says you the opposite is simply lying to you. Don't trust internet gurus who try to sell you their "amazing secret formula" for $10 and guarantee that you will be making money today before you go to sleep.
Can you trust me?
I can't force you to trust me BUT as you can see I have a lot of stuff on my website that I give for free which means I try to help you. Moreover, I don't sell you any product, so how can I be a scammer? The only thing I recommend is the program I've been a member of since 2013.
In fact, I recommend what I use myself and what I'm happy with. This program is free to try and if you don't like it you can forget it. But I hope you will find it great as many already did including myself.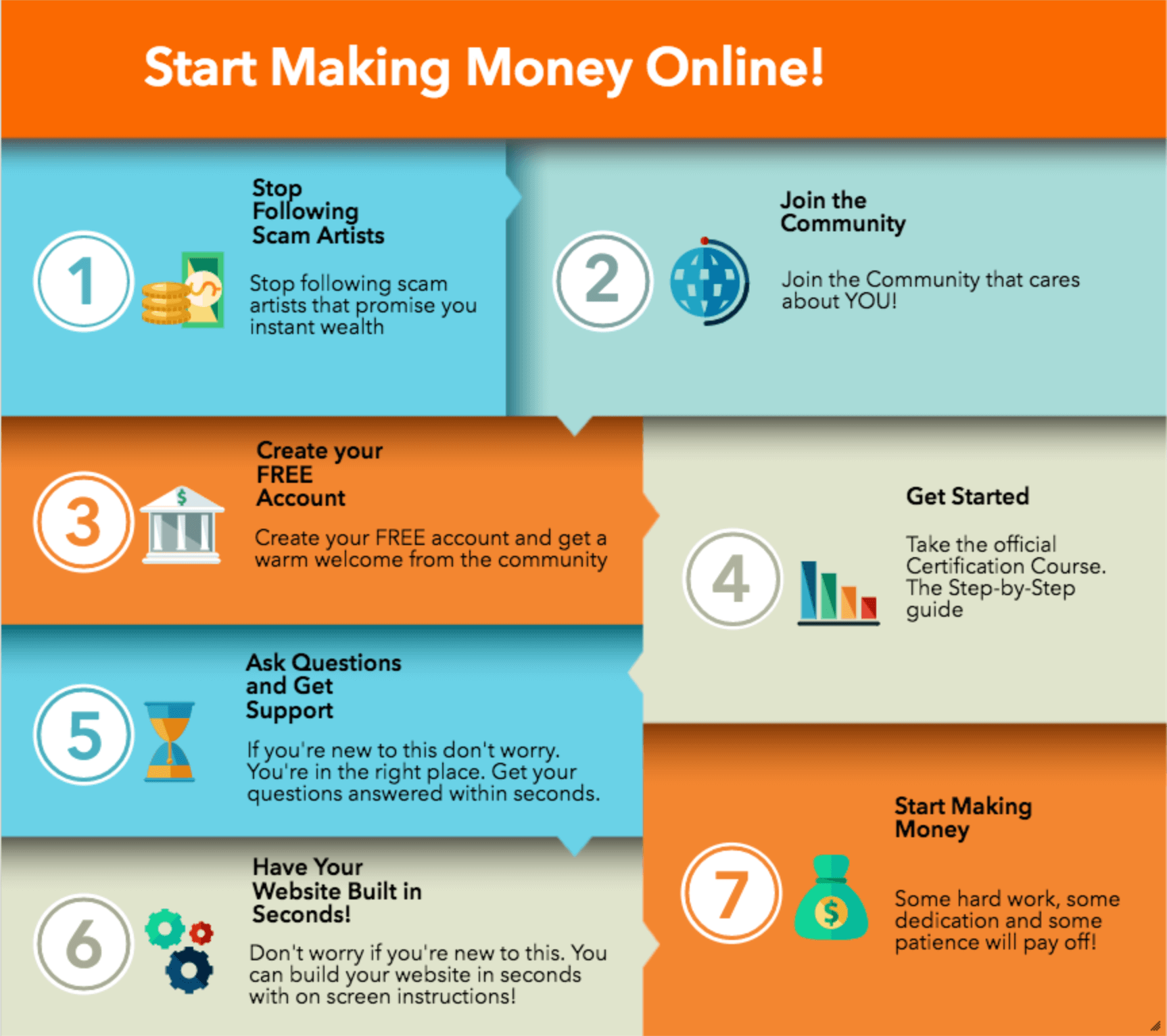 About the Author: Adam
My name is Adam. I'm the founder of Your Income Advisor. My goal is to help others succeed online, by exposing scams and reviewing top rated products. I can help you start
your own business online