Product name: Traffic Authority
Website: trafficauthority.net
Price: Free to join, many expensive products
Verdict: Not recommended
Recently I've come across a program called Traffic Authority and I decided to write my own review of this system.
To be honest, I was skeptical about this program before I even visited their website and when I finally visited their site and watched their promo video I realized immediately that their so called amazing system is nothing more than a hype.
The owners of this program, Greg Chambers, Doug Wellens and Chad Stalvey claim that it's a complete system that can make you thousands of dollars and it's the most exciting opportunity on the entire web and they even promise that you can make money like Facebook and Google.
Claims are big, expectations are big, commissions promised are big. Let's take a closer look at the Traffic Authority to see if it does live up to its promises.


The main idea behind Traffic Authority
Traffic Authority is claimed to be a complete traffic solution that sends you premium on-demand traffic in order to help you grow your business and start making money like Google and Facebook.
Once you become a member of this program you need to buy expensive traffic packages and promote this system to other people in the hope that someone will buy it and you will earn a fat commission. The idea is not new at all.
All you have to do with the program is spend your money without any guarantee that you will make any money at all.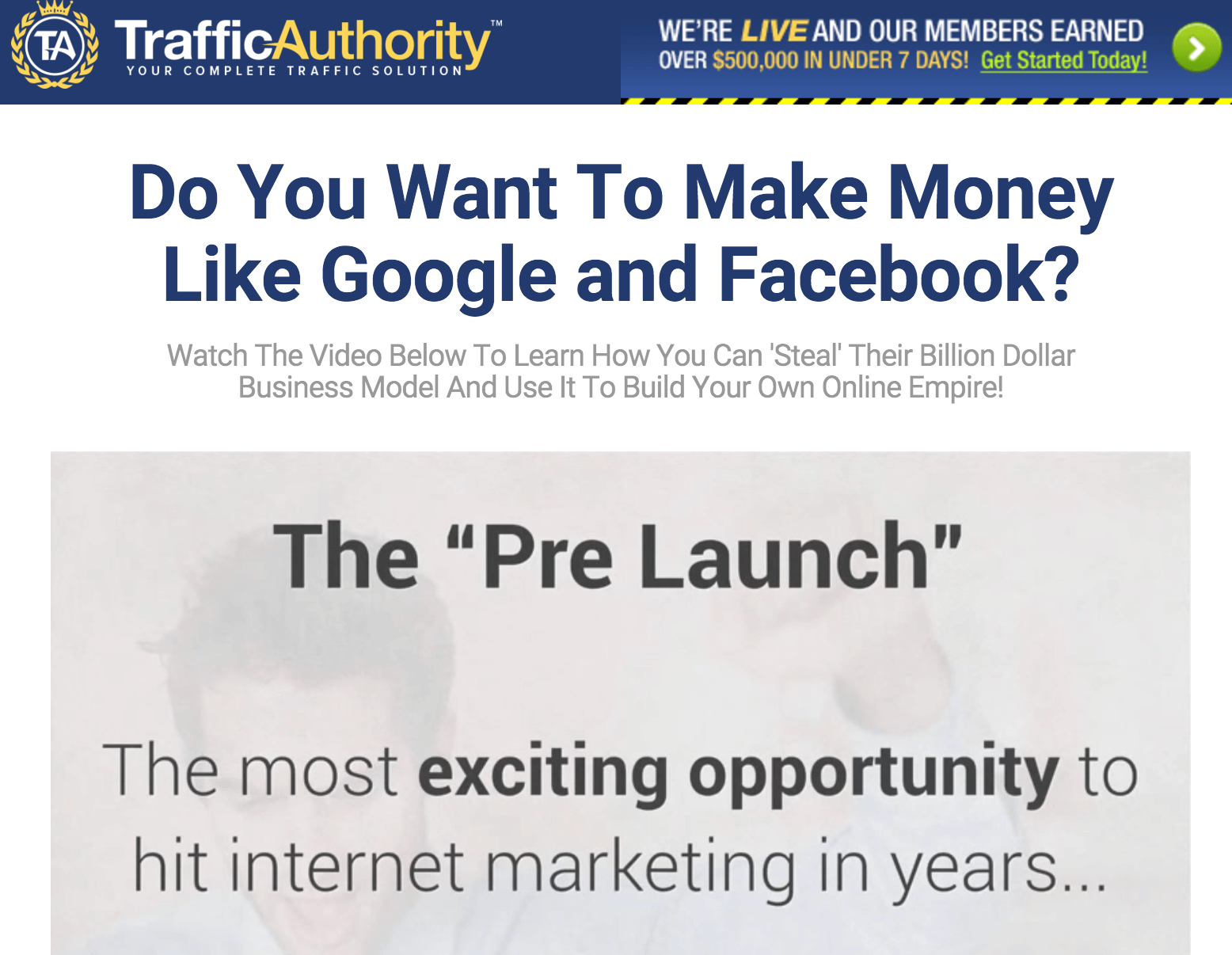 Pros of Traffic Authority
Free to join
Some useful training material and tools
Cons of Traffic Authority
The opportunity is very limited
Unrealistic claims
Extremely expensive traffic packages
No real support
Inside the program
Traffic Authority Training
As I said above, Traffic Authority is mainly geared towards selling you expensive traffic packages and contains some training materials with pre-written messages. It's not a program that will teach you how to build an online business based on your passion.

It's just a system that you have to promote whether you like it or not. The good news is that they pay very generous commission for each sale. But promoting expensive packages is not easy and in order to drive traffic to your offers you need to buy traffic from Traffic Authority which is not cheap.
Or you need to be extremely active on Facebook and use their prewritten posts or private messages in order to promote Traffic Authority on Facebook. There is nothing special about this training and you can find all this info on other sites or YouTube.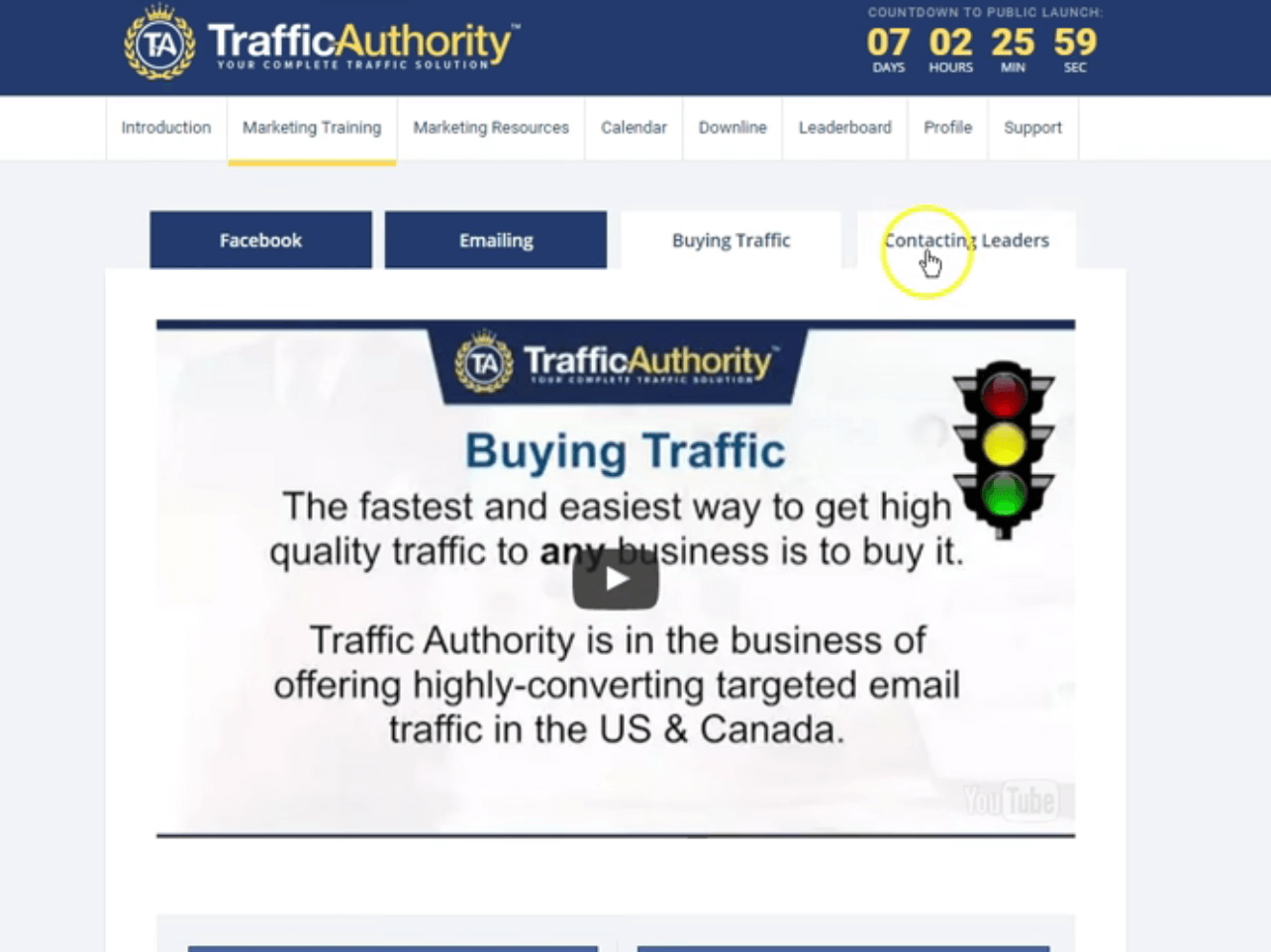 But it's good that they have prewritten messages. The bad news is that other people who join this program will use the same messages and it appears that everyone who joins Traffic Authority is going to spam Facebook using the same prewritten stuff which is not good at all.
They have also prewritten emails and solo ads which is good and bad for the same reason mentioned above.
Buying traffic
Then comes another part of Traffic Authority program which is their main part that makes them the most money – the traffic.
There are three packages:
Reseller License (basic tool to start your own business) which will cost you $20 per month
Reseller License + Traffic Optimizer which will cost you $47 per month
Reseller License + Traffic Optimizer + Traffic Academy will cost you $144 per month
With all these packages you get website, materials etc.


They also offer you solo ad packages:
Tester: 200 clicks – $327
Over-Achiever: 300 clicks – $447
Semi-Pro: 500 clicks – $687
Uber-Preneur: 1000 clicks – $1140
Titan: 2000 clicks – $2280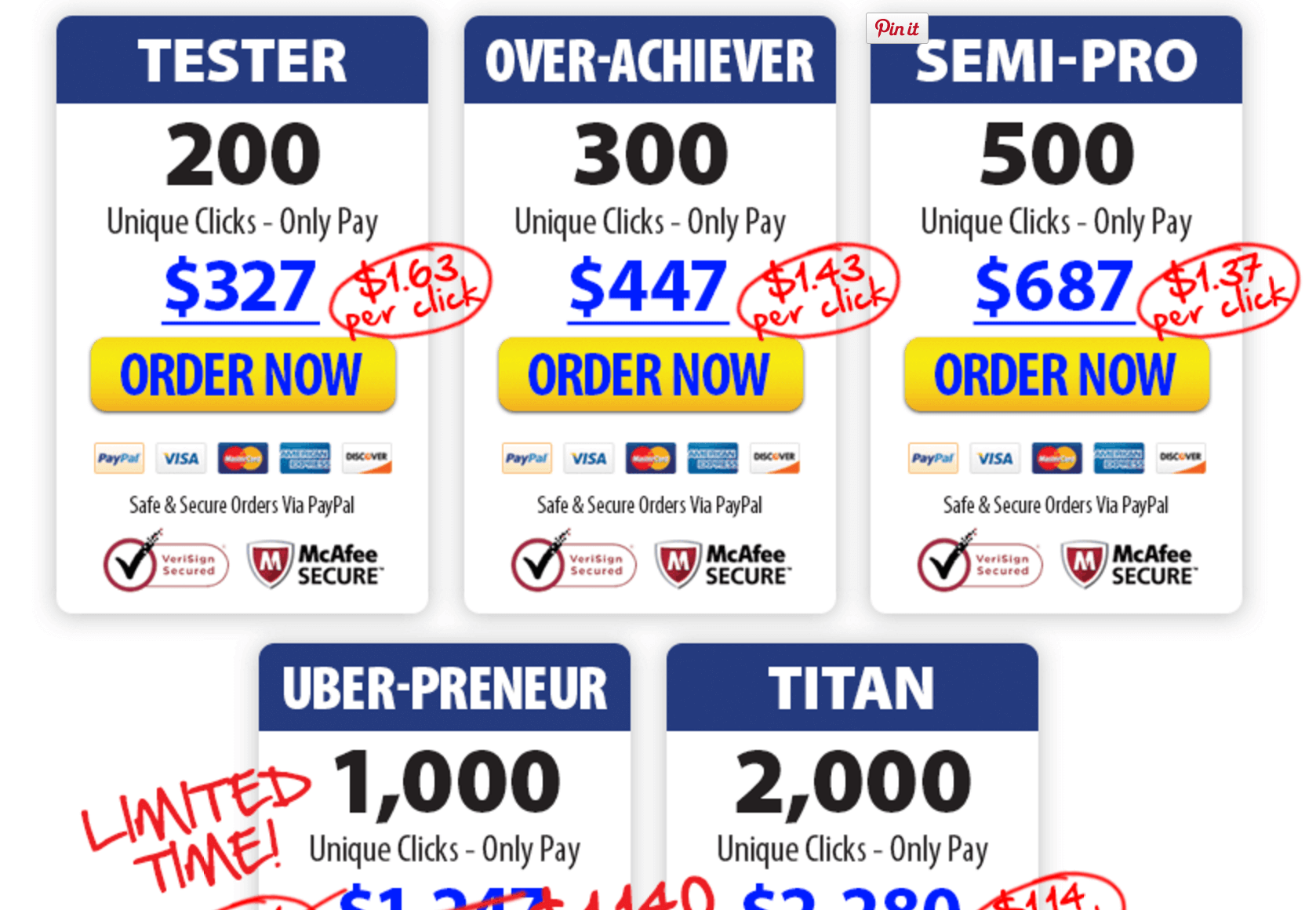 The average cost per click is between $1.37 -$1.63. This is of course not cheap at all. I normally buy traffic from Bing&Yahoo (Bing ads) and one click of super targeted traffic costs me approx. $0.14 which is much cheaper than buying this traffic from Traffic Authority.
I'm not saying that traffic that comes from solo ads is useless. Some people get pretty good results with it, but the price is not cheap and the traffic is not laser targeted. You just throw your offer onto someone's email list in the hope that someone will opt in or buy your offer.
There is no guarantee at all. Even if you have one or two sales you must make enough to be profitable or otherwise you will be wasting your money on these expensive packages and getting no results you expected and finally you will end up completely frustrated.
I'm not trying to see everything in negative light. This is very realistic analysis based on real life experience.
That's why, my main issue with all similar programs like Traffic Authority is that they mainly focus on paid advertising which is not always the best option for people that are just starting online.
They also have a full compensation plan: Infinite Leverage
Traffic Authority Traffic Packages are as follows:
Company launch plan, Compensation plan, Marketing plan
$220 package – pays $100 in commissions
$440 package – pays $200 in commissions
$660 package – pays $300 in commissions
$1,097 package – pays $500 in commissions
$2,197 package – pays $1,000 in commissions
$4,297 package – pays $2,000 in commissions
$8,397 package – pays $4,000 in commissions
The main idea behind these traffic packages is to "help" you drive traffic to your website and sell the same traffic packages to other people.
The owners of Traffic Authority explain this process as follows: You buy their traffic packages and then as the owner of these packages you promote them to other people and since traffic is the key to online success other people will buy these packages from you over and over again and you will be making money for years.
Sounds great, but this mechanism will work only if you can convince other people to pay that much money and buy these expensive packages. If you buy these packages and can't sell them you will be a loser.
To be honest, I wouldn't pay so much money for these packages. It's not easy at all to sell high ticket items on the internet. A friend of mine was involved in a similar business and ended up wasting over $7000.
No guaranteed results
The main problem with Traffic Authority is that in all their promo videos on their website they repeatedly tell that their program is a complete system and you will never find anything close to it.
In reality Traffic Authority is geared towards making more money off of you instead of helping you and by joining this system you will be doing the same in order to make money.
Trust me and my experience, selling high ticket items requires serious investments on paid advertising and experience with no guaranteed results.
Does Traffic Authority provide any real support?
It looks like inside the members area they have only FAQ section and email address. To be honest, this is not what I expected from a company that asks me to pay a few thousands of dollars for their services.
I'm sure their support is outsourced to someone who doesn't even know the subject and I'm sure it will take a few days before you can get any quality response.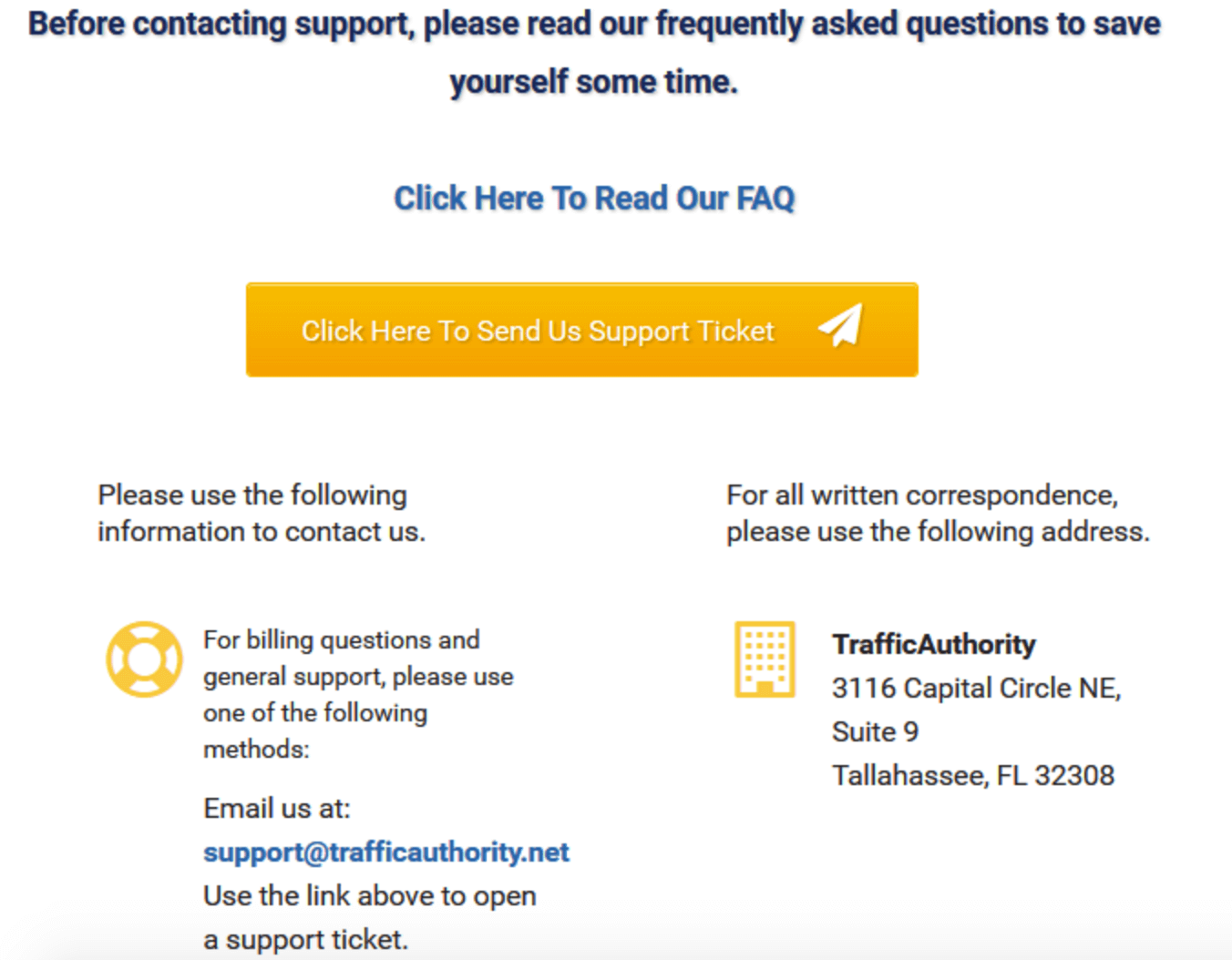 Traffic Authority provides you with some tools:
Full Customizable Capture Pages
Advance Link Tracker Rotator
Pop Ups,Exit Pages
Split Testing Software
Website Rotators
Countdown timers
All these tools are of course very helpful for your online business because building a list is an essential part of any online business, tracking and testing can give you a lot of important info about your traffic and help you increase conversions.
Nothing is free
There are definitely some positive sides in the program, but in order to be able to promote their packages and earn fat commissions they promise you, you need first to buy those packages.
You need to pay for the training which is $97 per month, you need to pay $27 monthly for the tools. There is nothing free inside the members area, only pre-written messages and some short training videos.
Why I don't like Traffic Authority
It becomes clear that the owners of this program have created this system for the sake of making money, not helping folks. They promise that your quick action will pay off for you for years to come.
The main idea of the product is to make you a reseller of the Traffic Authority products.
But the question is: can you sell such expensive products? Or do you think it's easy to convince people to buy them?
Are you ready to pay so much money for the expensive traffic packages and pay monthly for the tools and training?
Plus, they don't even teach you how to drive traffic from search engines which is very important and an essential part of any online business. Search engine traffic is a free and targeted traffic and you definitely need it if you want to succeed online.
They don't teach you this because they want you to buy traffic from them. That's the issue. And that's why I don't like Traffic Authority.
Final word on Traffic Authority
My final opinion about Traffic Authority is as follows: Traffic Authority is not a scam because it provides you with some helpful tools and training.
1. But their claims are unrealistic, promises are false, traffic packages are expensive and you always need to spend money in order to get traffic.
2. Promoting expensive products online is not easy and requires knowledge and experience
3. Nor real, quality support
If you ask me: Is Traffic Authority a scam? No, it's not a scam.
If you ask me: Do You recommend me this program? No, I don't recommend it.
If you ask me: Do you have any other alternative? Yes, see below.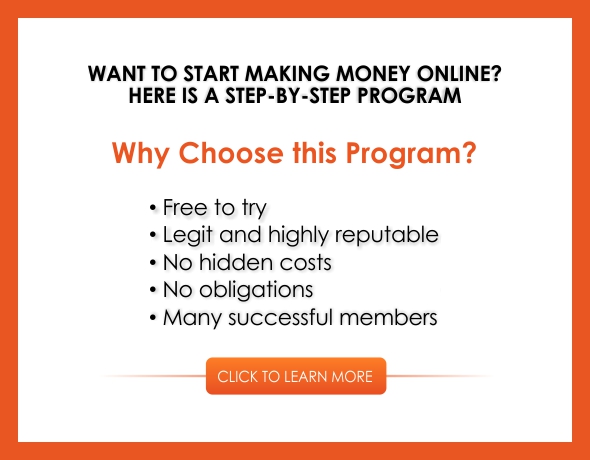 About the Author: Adam
My name is Adam. I'm the founder of Your Income Advisor. My goal is to help others succeed online, by exposing scams and reviewing top rated products. I can help you start
your own business online