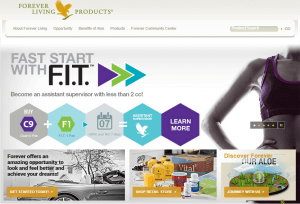 Product name: Forever Living
Product owner: Rex G. Maughan
Website: foreverliving.com
Price:Free to join
Verdict: Recommended? Yes and No
Forever Living is an MLM company, sometimes called FLPI (Forever Living Products International) based in Scottsdale, Arizona and has been around since 1978. The company manufactures and sells aloe vera-based nutritional supplements, cosmetics, health products.
The company is active in over 150 countries. The also have bee products, dietary supplements combined with vitamins, ginseng, fish oils and other supplements.
The company is very successful and though many people on the internet call it a scam, it's not a scam because it's free to join, they have physical products, they provide support to their distributors and it's simply an MLM company.
MLM doesn't always mean it's a scam. The truth is that there are people who love MLM type of business and there are those who hate MLMs.
To be honest, it's not my cup of tea, but it doesn't mean I'm going to write a biased review. I will show both positive and negative sides of the program and it's up to you to decide whether join this program or not.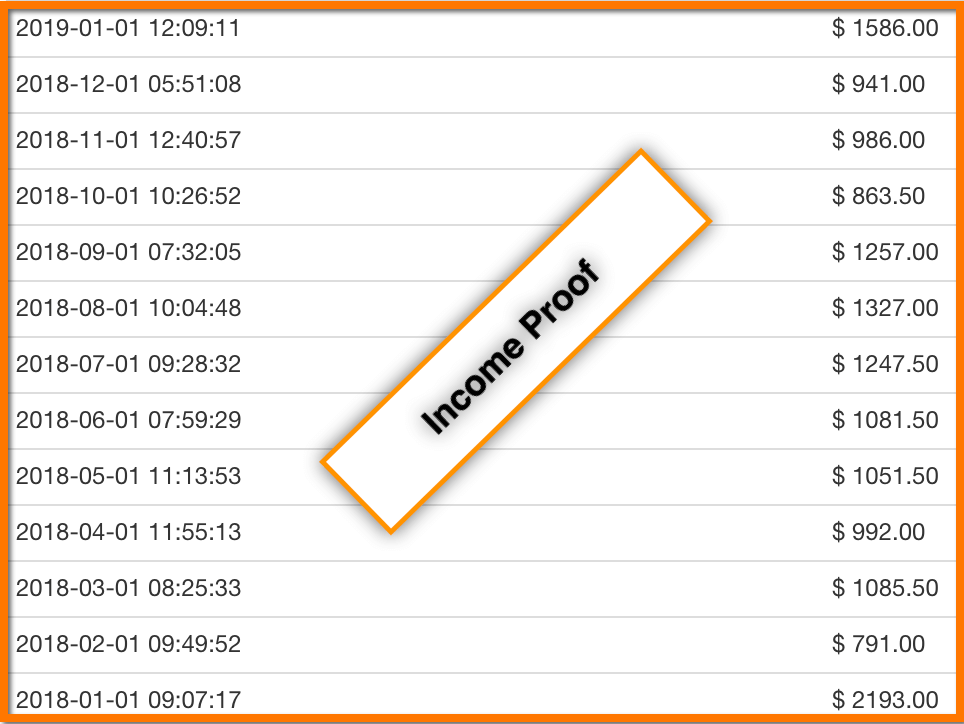 Pros of Forever Living
Free to join
You can ask for refund
Some training material
Support
Cons of Forever Living
This business is not for everyone
Their products are overpriced
This is not a money making opportunity, this is just a network marketing company
Requires strong face to face sales skills
Inside the program
Is Forever Living really a scam?
As I said above, Forever Living is not a scam, it's an MLM company and has been around for many years. They have thousands of distributors throughout the world and their company is still growing.
Some people call it a scam only because it's an MLM or because their products are overpriced. But it's true that you can find the same products for a lower price. But Forever doesn't force you to buy their products. It's up to you to buy them or not.
From this point I can't say that their company is scamming people. If I would say so that wouldn't be fair and my opinion wouldn't be objective.
More info on MLM
The truth about MLM companies is that most of them are scams and very often there are many complaints about them on the internet. In my recent article about Multi-level programs I explained in details what MLM was all about.
But even if most MLM programs are scams it doesn't mean that every opportunity is a scam. In my article above you will find a list of MLM programs I've reviewed and if you take a look at these companies you will realize that most of them have serious issues.
Some of them have even been shut down. Very few are legit and Forever Living is one of those companies that are in a white list of MLM programs.
Direct selling
In most MLM companies, when you join them, you have to buy extremely expensive products, trainings in order to promote them and make money. In this particular case with Forever Living you too have to buy products in order to be able to promote them and make money.
That's the nature of MLM programs. You need to have strong sales skills and be able to convince people to buy the products or otherwise you won't make any money.
Like any other MLM, Forever Living has a strong support team and they will teach you the same stuff, i.e. to start first with your family members, friends, neighbours etc.
And you have to become an annoying sales person and start pushing Forever products here and there in order to make a few bucks and you have to convince all people around you, family members, friends, etc to join Forever Living and start promoting the same stuff.
Because the most money can be made only through building your downline, i.e. people under you. The more people you can recruit to this business under you, the more money you can theoretically make.
All this means that if you are not a sales person and can't be an annoying promoter of expensive stuff then this opportunity is not for you.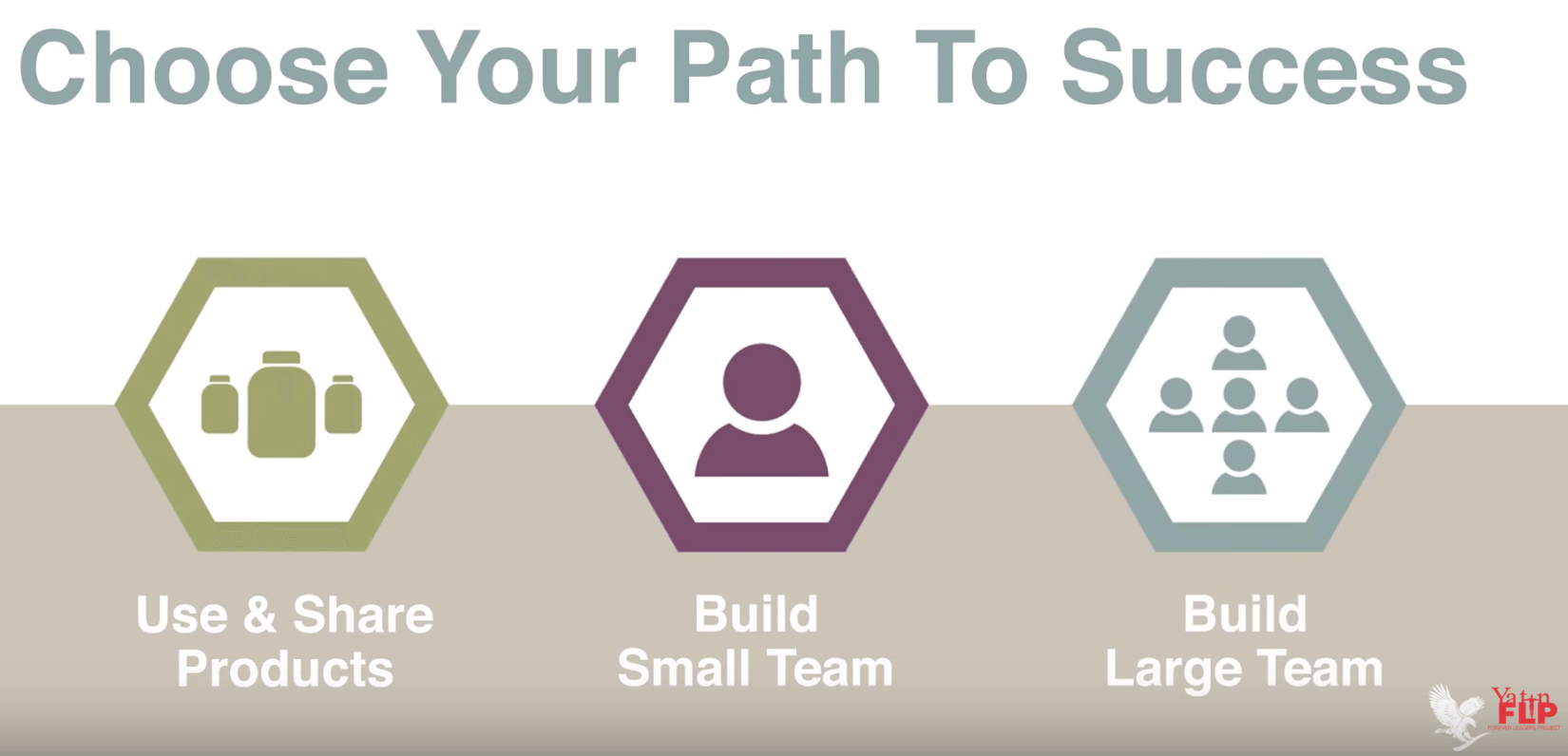 FLP 360 is a new approach
FLP 360 is an online service that allows you to build 4 websites and start promoting Forever Living products online. That's great, but the problem is that Forever Living team has no any experience in affiliate marketing and they don't provide any training on how to promote their products on the internet.
Having websites doesn't mean anything because if you don't know how to drive traffic to your website you can't make sales. There are various methods to drive traffic to a website, such as SEO (search engine optimization), video marketing, email marketing, paid advertising (PPC,CPV, solo ads).
Without all this knowledge you won't be able to promote any products even if you own the most amazing product in the world. In this sense, Forever Living can't help you and you have to struggle on your own. BTW, all this knowledge requires a considerable amount of time to learn and apply it.
No promises
The good part of Forever Living is that you will not find any promo material on their website that promises you quick profits in x amount of time which is great and an honest approach. This is really important so that you know what you can expect from Forever Living program.
Forever Living products
They have personal care products, weight management,cleaning products, bee products, skin care, Sonya cosmetics, essential oils etc. They manufacture all their products and don't have any third party products.
Products are good but they are not as fantastic as they are described by Forever Living promoters. There are other alternative products on the internet which means you have to compete with other companies and distributors.
Forever Living is not the only company that adds aloe vera ingredient to almost all their products and thats's why promoting Forever Living stuff doesn't look like to be an easy process.
MLM companies like Forever Living always describe their products as never seen before magic formulas that cure almost all diseases on earth, but in reality it's not more than advertising.

Forever Living is a socially responsible company
Forever Living is helping people throughout the world. It's more than simply a financially successful company.They have a charitable foundation, provide disaster relief services, help disabled people.In short, Forever Living is a socially responsible company.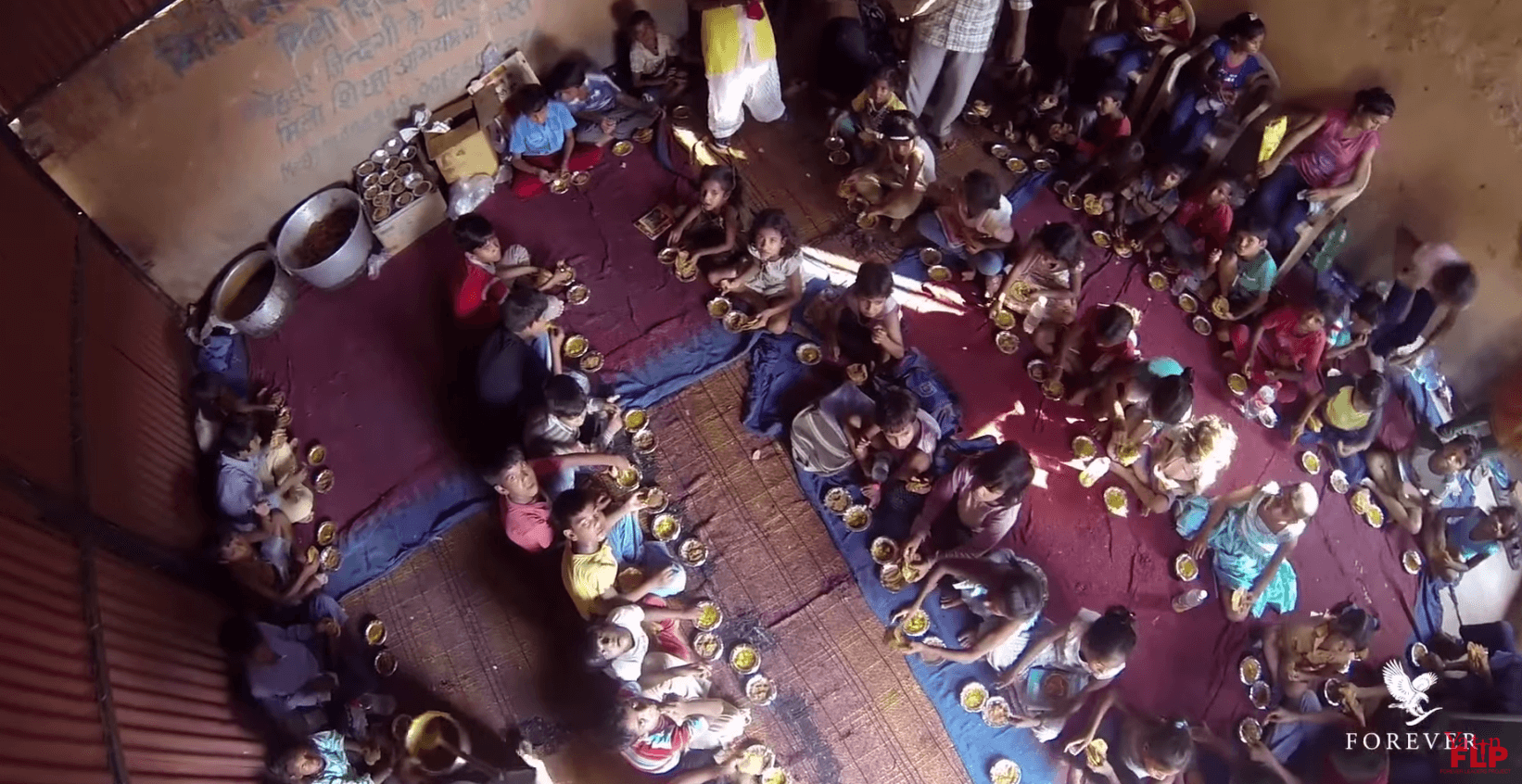 Forever Living as a business opportunity
Note: Don't take this video as an advertisement or guarantee of earnings
Can you become rich with Forever Living?
The question is: Can you become rich with Forever Living? The answer is : Yes and No. First off, you must understand that if you are looking for a legit money making program that will teach you how to make money online then you should know that Forever Living is not the right choice for you.
Forever Living is simply an MLM company that has physical products and if you want to become a face to face sales person and have enough strength and desire to convince other people to buy Forever products and join under you then it's a good opportunity for you.
In this case you must understand that it will take a lot of time and effort before you can grow your network and earn a solid income.
In Forever promo video you can see Forever members who receive fat checks from the company, drive luxury cars, live the lifestyle they have always dreamed about, but you must understand that success never comes easy.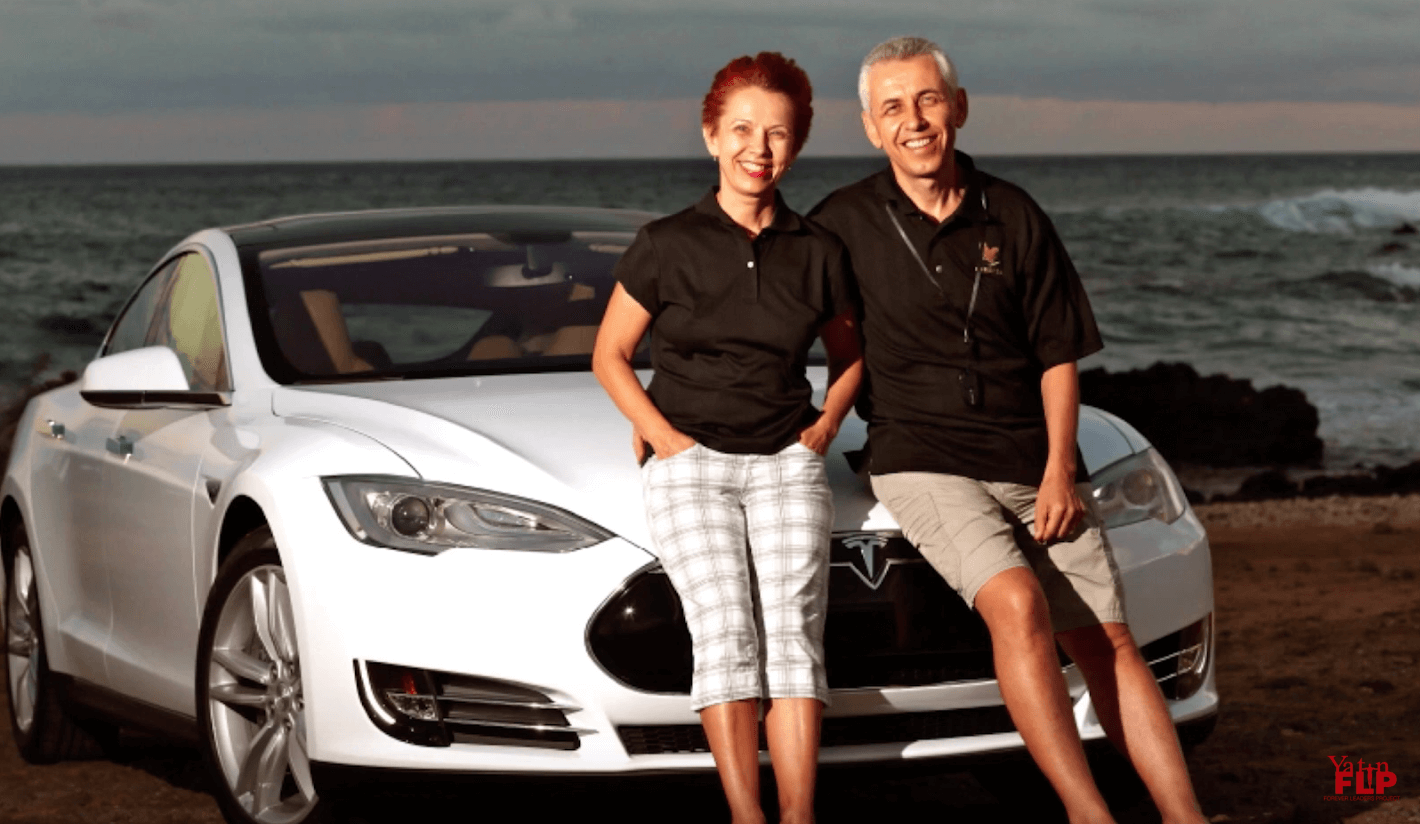 How to get started with Forever Living
In order to get started with Forever Living you have to buy Forever products at 15% discount. This requires some investment, Touch of Forever Combo Pack $414.70 or less.
If however you decide to leave the company you are free to do so and although Forever promises to buy all the products back from you that you've purchased for the last 6 months, you should also know about Forever Living's terms and conditions.
Take a look at their terms and conditions. Here is a link.

All this means that it's not easy to get the refund and you can lose all your invested money. Also, in order to qualify for commissions you have to buy Forever products in certain amounts.
To become Wholesale Qualified you need to buy Forever Combo Pack for $414.70 or two case credits where a case credit will cost you $140 wholesale or $200 for retail.
Your Upline
Another problem that applies almost to all MLMs is that your upline, i.e. your sponsor who invited you to Forever Living will be the first person interested in pushing you more and more products because the more you buy the more commission they will earn.
But the good part is that your sponsor will be always interested to help you and answer all your questions because their success depends on people like you, i.e. their downline.So, the support is good.
Final word on Forever Living
1. From all the above said it becomes clear that Forever Living is NOT for everyone. This is a very specific opportunity that requires strong face to face sales skills.
2. Their products are way expensive and it's not easy to promote them on the market.
3. Forever Living is not a money making program. This is just an MLM company looking for distributors with strong marketing skills, i.e. face to face sales person.
4. Forever Living is not a scam and anyone can try it for free if you feel it's for you.
There is a much better opportunity that is free too and doesn't require having sales skills. My recommended program has everything you need to start your very own money making website.
About the Author: Adam
My name is Adam. I'm the founder of Your Income Advisor. My goal is to help others succeed online, by exposing scams and reviewing top rated products. I can help you start
your own business online