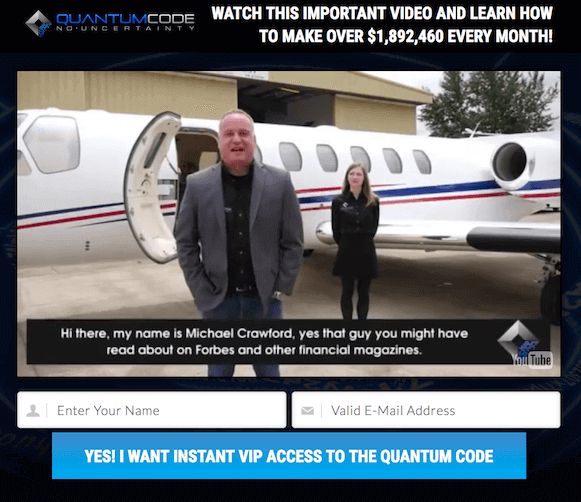 Product name: Quantum Code
Website: thequantumcode.net
Owner: Michael Crawford
Price: $250
Overall rank: 0 out of 100
Verdict: Scam
The "amazing" program I'm going to review today is called Quantum Code. The program is simply "amazing" for many reasons.
Because the owner of the program Michael Crawford is a paid actor who claims to be a millionaire but in fact he is not.
He claims to have invented a new binary trading system called "Near Quantum Speed" which is a game changer and can make you over $1 million per month.
He claims his program is totally different from all other binary trading programs available now and he simply wants to help you become rich for free.
He doesn't tell you anything about investing money in the beginning of his promotional video.
But if you watch his video to the end you will be asked to invest $250 so you can join Quantum Code through Michael's chosen binary trader.
He was chosen specially for you by Michael so you can become rich in no time.
If you want to know if Michael Crawford the Quantum Code is a Scam then read my review because I'm going to reveal some interesting facts.
The idea behind the Quantum Code
The idea of Quantum Code is not that simple. From Michael's point of view he wants to help you become a millionaire through trading binary options.
Realistically speaking, i.e. from my point of view he just wants to scam you.
If you don't believe me you can read other reviews of Quantum Code on YouTube or Google and you will find many other negative reviews.
The owner of Quantum Code claims that his program is designed for people like you without any experience and you can make over 1 million dollar per month. Reality proves that Quantum Code is a SCAM. You won't make even $500 with this program not to mention get your invested $250 back. Avoid Quantum Code.
Instead check out my recommended program below – my favorite program since 2013. You can try it for FREE.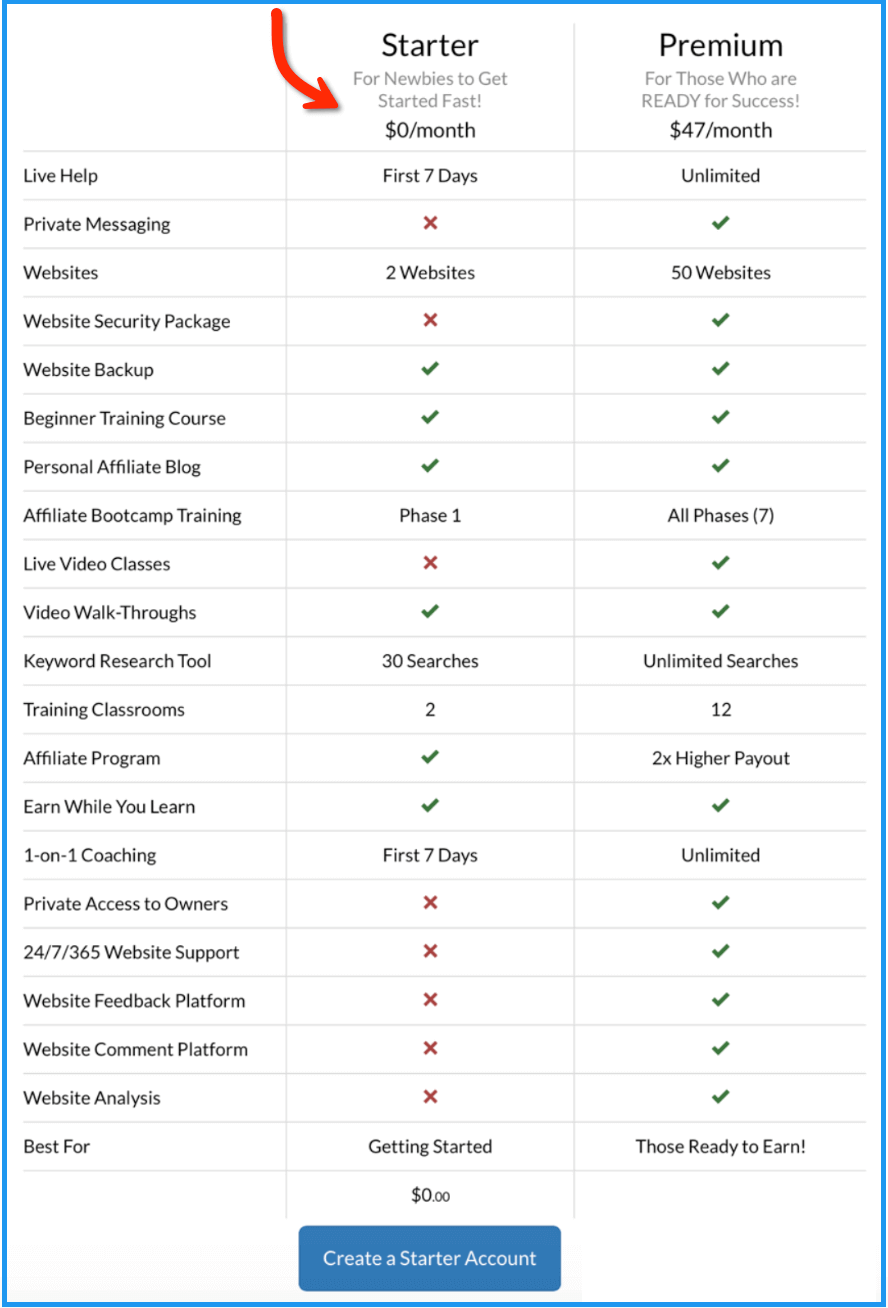 Pros of Quantum Code
Cons of Quantum Code
$250 deposit required
The video is full of lies
No refund
Paid actors involved in Quantum Code
Quantum Code website is no longer operating
It's a copy of Orion Code website or vice versa
Quantum Code review
Recently I wrote my review of the Orion Code, another binary trading program and it turns out that it's the same group of people that stand behind these two scams.
They have too many similarities. Too many, such as similar website layouts, similar claims, similar promises, same paid actors, almost the same promotional video.
I've seen many other binary trading programs over the past 3 years but this one outperforms most of them. Michael from Quantum Code claims that his sophisticated software can easily make you $1,892,460 ( close to two million dollars) per month.
And in order to make this amount of money you need to invest at least $250. Michael is sophisticated person too:) because he knows how to persuade naive people who have no clue about making money online.
Who doesn't want to invest $250 in order to make two million dollars? Many will want. Right? And Michael from Quantum Code knows about it. Unfortunately, this is not true.
If you invest $250 you should forget about money right away because Michael will not give your money back.
Fake info
Michael from Quantum Code makes false claims as if he was featured in a popular financial magazine Forbes. He claims that there are many online reputable sources that mentioned his name as a millionaire.
In fact, none of this is true. It's easy to make a claim but it's hard to prove it's true. Nowadays it's super easy to check any information.
Just google his name and see for yourself that he has never been featured in Forbes or any other reputable source of information.
NQS system
Another problem with Quantum Code is that Michael claims his system is different from other binary systems and it's built on Near Quantum Speed (NQS) technology which means you will be making money even faster than Michael.
Of course, this is not true. Nothing is different, believe me. Quantum Code is even worse than many other binary trading programs.
Because Michael promises you almost two million dollars in 30 days while other programs promise way less.
Fake stats
On their website they show you fake statistics which is really bad. The statistics show the number of people on their website and also the number of spots available in order to join Quantum Code system. This statistic is fake.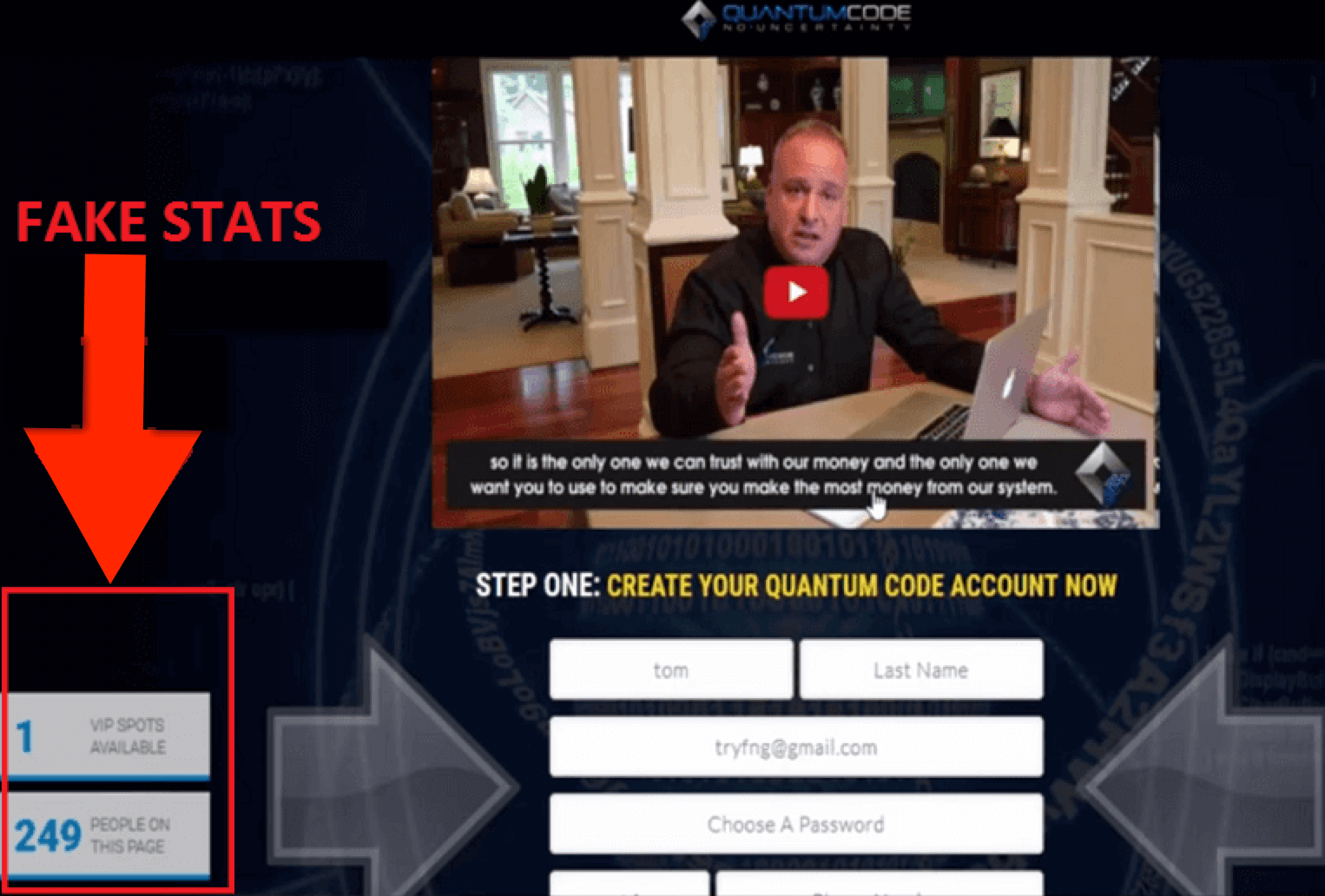 They use some kind of plug in or script in order to show people that their website is super popular and you must hurry and join the program because the number of millionaire spots is limited.
You will miss this amazing opportunity to become a millionaire. All this info is fake.
Quantum website
In his promotional video Michael says he made millions of dollars over the past 10 years. In fact, his website Quantum Code was launched in 2016 and now his website is down.
I have a question for Michael. If you are a real millionaire why you launched your website only in 2016 and shut it down so quick? Why? I think you (my reader/visitor) know the answer.
BTW, look at screenshot that shows when Quantum code was registered.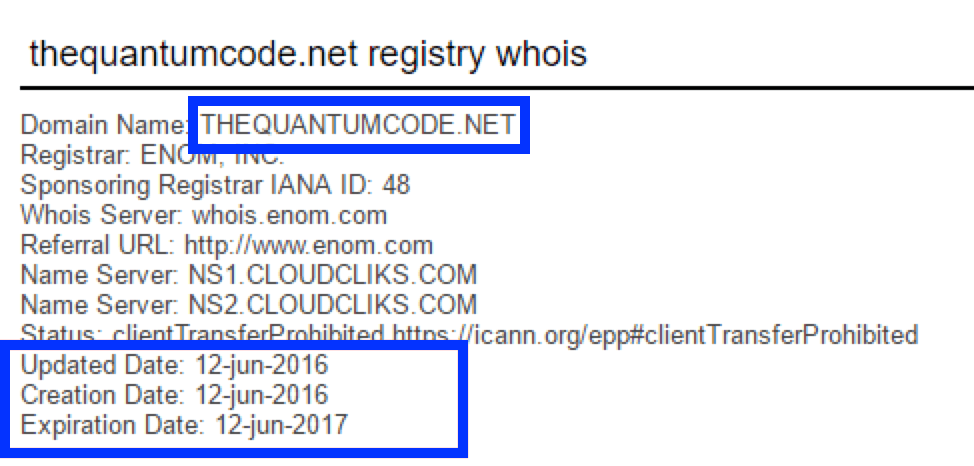 What others say about Quantum Code
I review binary trading programs from time to time though I'm not a professional trader. But I know how it works thanks to my friends and my brother who lost over $15,000 at Forex currency trading.
So, I know a thing or two in this industry. There are sites that are specialized in binary trading programs and they know what works and what doesn't.
Believe me, even if you leave my site and go to search for other reviews of Quantum Code done by binary professional traders you will see that almost all of them call Quantum Code a scam.
So, it's not just my opinion. You can check other reviews too. I always recommend to read other reviews so you can get a complete picture.
Any program like Quantum Code or Orion Code or Same Day Profits or Push Button Millionaire or Guaranteed Outcome that promise you to make guaranteed amount of money in x number of days is a scam or at least it's an ethical program. Quantum Code is one of the worst ones.
Paid actors
They also show you Quantum Code members (Robert Anderson, Mark Abrahams) that are making thousands of dollars a day using Quantum Code system.
You see Robert who made over one million and Mark who made over $300,000 dollars.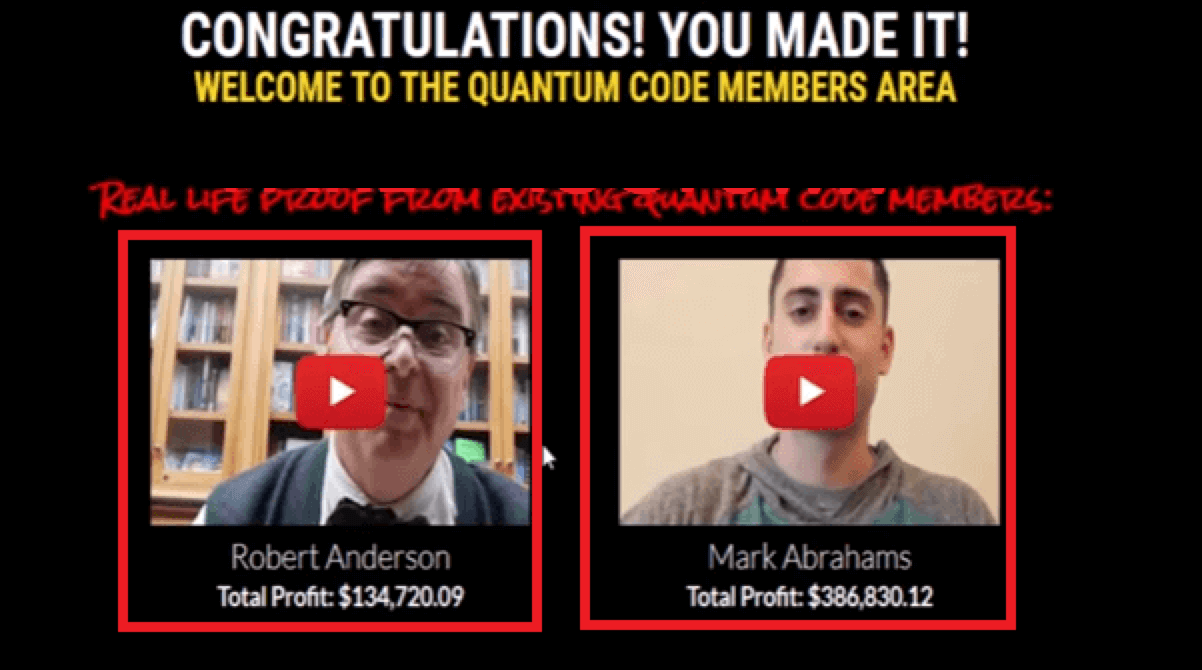 I don't know if you have any experience in making money online but I want you to know that in order to create such testimonials you need to pay approx. $10 at Fiverr.com.
There are many people that are ready to record a fake testimonial for $5/$10.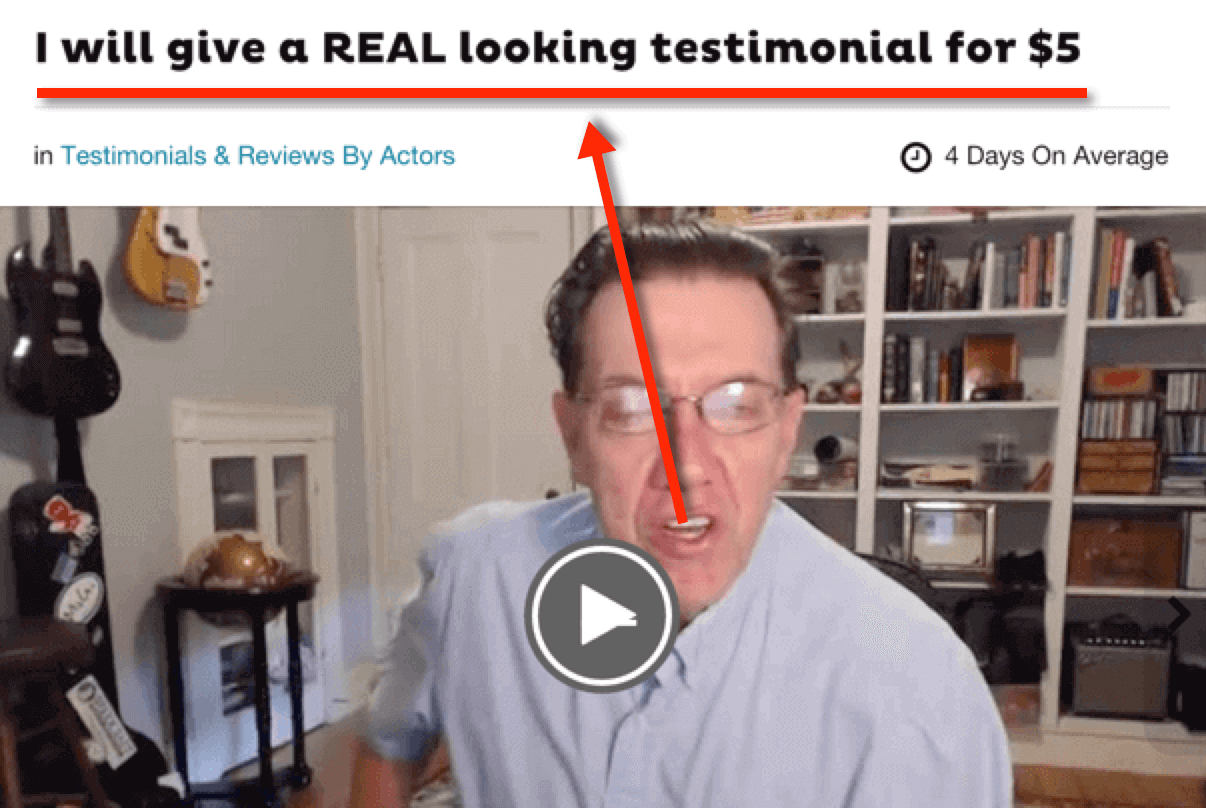 Believe it or not but it's true. You can find the creators of such fake testimonials at Fiverr.com See the profiles of some of those paid actors.
Michael and Edward ( Orion Code and Quantum Code)
Another interesting fact I want you to know is that the owner of Quantum Code is Michael Crawford while the owner of Orion Code is Edward Robinson.
Both men promise you insane amount of profit in no time. For example, Edward promises you $100,000 in 30 days while Michael promises close to two million dollars per month.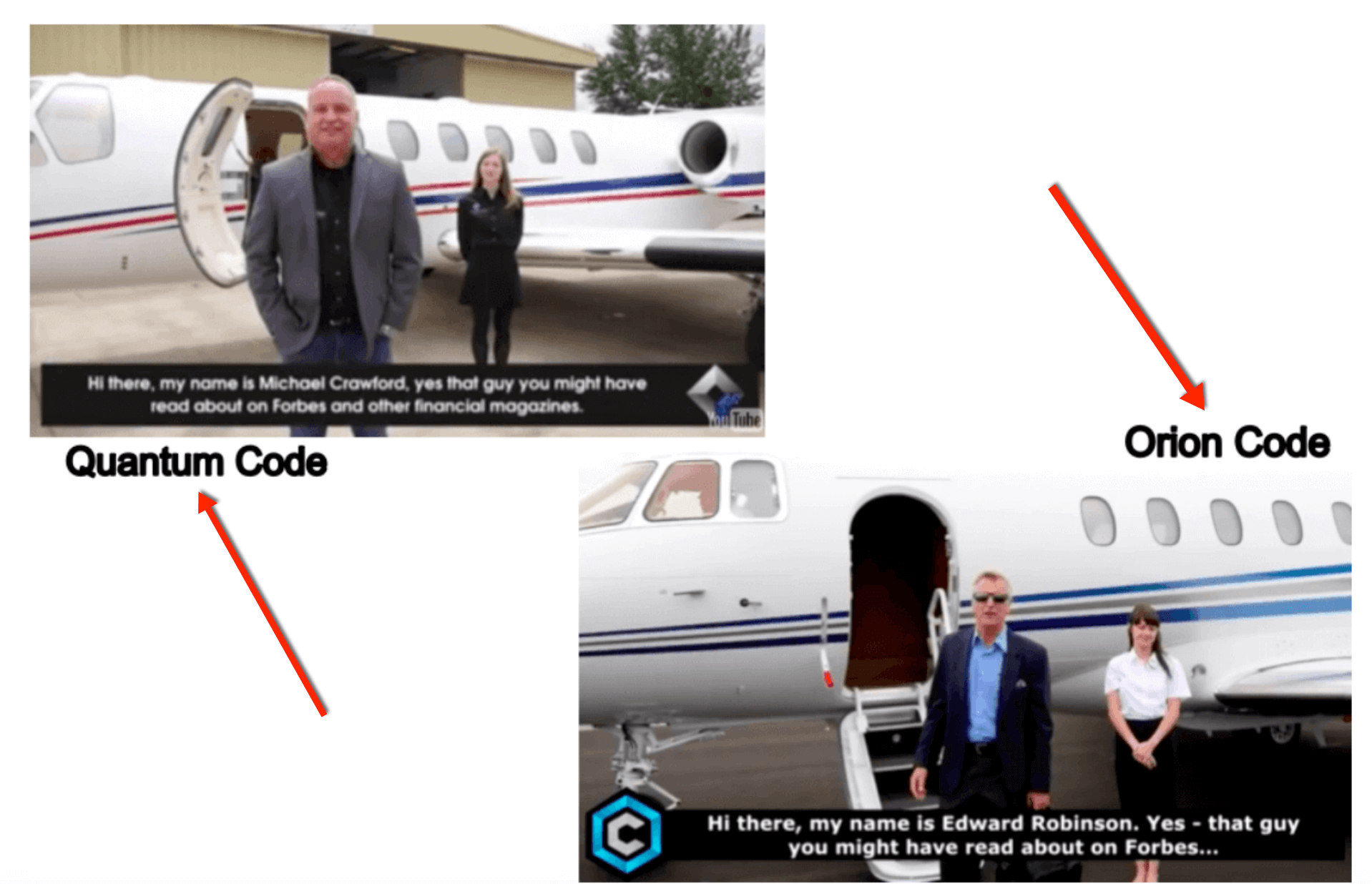 If you read my review of the Orion Code you will find TOO MANY similarities between these two binary trading programs.
They use almost the same methods to promote their program. I think both programs were created by the same person or group of people. And an interesting fact is that both websites were shut down.
Quantum Code private jet and headquarters
Like I said in my Orion Code review, there are many similarities between Orion Code and Quantum Code.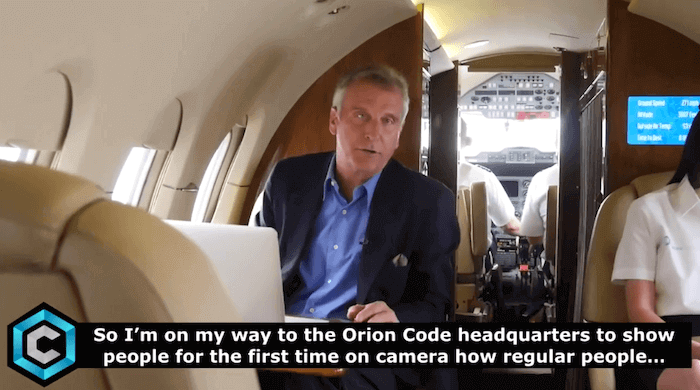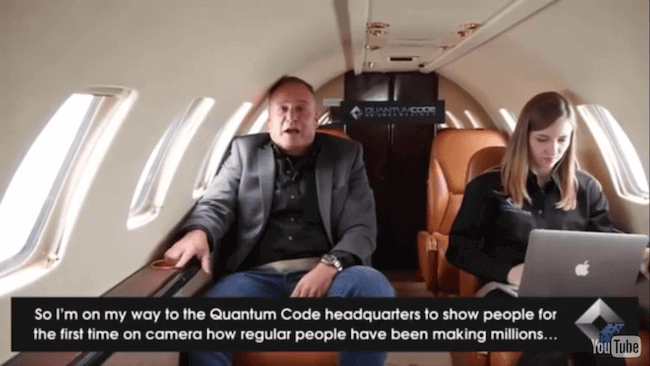 In Quantum Code video Michael flies in a private jet to his Quantum Code office and and talks about his Quantum Code software.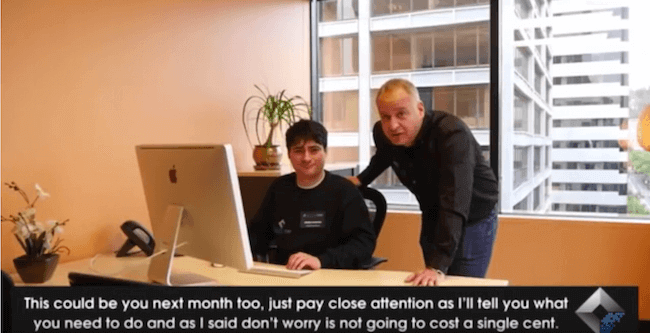 But I have a question for Michael: If you have a private jet and an office why you shut down your website?
If you are a successful binary trader and making millions of dollars why you shut down your website? I think it's not difficult to understand the truth behind Quantum Code.
Quantum Code and Terran Capitals (same paid actors)
In his promotional video Michael also tells about his brand new version 8.0 of Quantum Code that made him $3,800 in just one hour and right after that he says that you must hurry because the number of millionaire spots is limited.
Later in the video he will tell you that only one spot left and you need to get your spot asap and pay $250. I think the sooner you get your spot the sooner you will lose your money.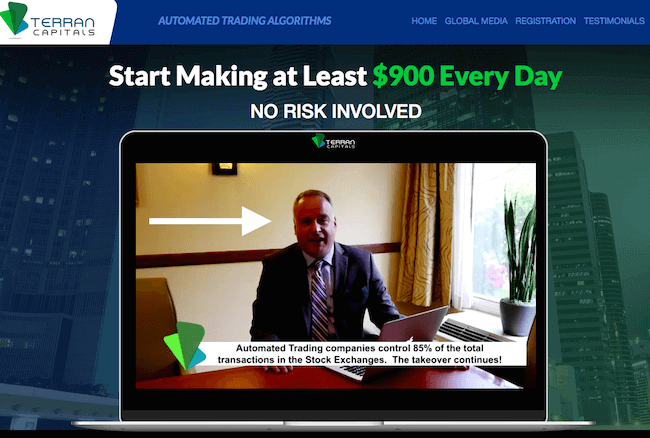 And Michael goes as far as to recommend you to borrow a credit card from your family member or your friend if you don't have one. Because if you don't you will lose your millionaire spot 🙂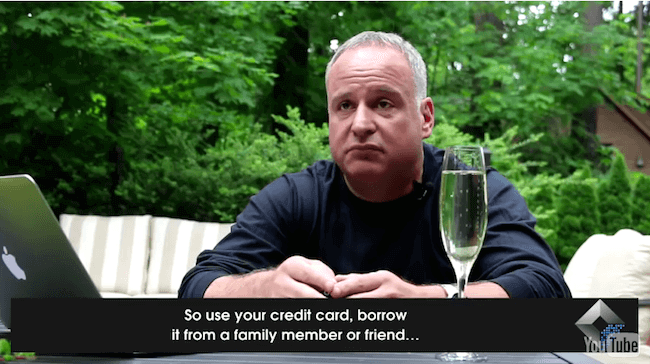 I have also another piece of advice for you. Never give your phone number email address because if you give they will be spamming you by phone or email. But there is also another interesting fact that I want to reveal.
The man that you see in the Quantum Code video is actually the same person who played a millionaire role in another scam program called Terran Capitals.
I'm sure it's not because he owns both programs. I strongly believe it's because he paid the same actor to play a millionaire role.
Michael also says in the video that Quantum Code has been helping folks since 2006 which is not true.
As I said above and showed the proof, Quantum Code was launched in 2016 and then it was shut down a year later.
Truth about trading binary options
Soren Jorgensen, a technical Director from binary trading program "Trading with Angus" clearly says that if you don't do a proper research before joining binary programs you will most likely get scammed out of your hard earned money.
It's an established fact that 99% of binary trading programs existing online are scams. You really need to be careful before you take action. The secret of scamming people is simple.
Binary option brokers pay high affiliate commissions to their affiliates for bringing new people. Once you paid $250 the affiliate who invited you will earn a commission, approx. 30%, i.e. $75.
They don't care if the program is legit or not. You lose money while they earn money. When you join a binary trading program you need to ask the creator of that program to show the official certificates of trading brokers involved in that program.
If they don't have certificates then avoid them. Plus if the program you want to join makes unrealistic claims of instant profit then avoid it.
Any software supposed to make you money on autopilot with little or no effort should be avoided. Reputable binary trading programs provide high quality support, live trading sessions, guidance.
They teach and guide you to trade manually based on knowledge and experience. Low quality programs use trading bots which is a waste of time.
Hard work and dedication is required
You must keep in mind that when you enter a binary trading industry you are going to learn a lot of new things that are important for you success.
You must learn how to understand the graphs, market movements and fluctuations, how currency pairs change and why.
So, it requires some patience, effort, continuous connection with your binary expert.
And keep in mind that you are not going to make millions of dollars in 30 days.
Just take action on what you learn and possibly success will come.
But you must also keep in mind that trading binary options involves a high risk of losing money, even your entire invested money.
That's why even Quantum Code disclaimer pages clearly recommends to not invest money you can't afford to lose. Just keep that in mind because it goes against what Michael says in his promotional video.
A Warning regarding online binary trading programs
Almost in all my reviews of online binary trading programs I always put screenshots from SEC and CFTC about these programs.
If you read it carefully you will see that a lot of people online get scammed by programs like Orion Code, Quantum Code and the like.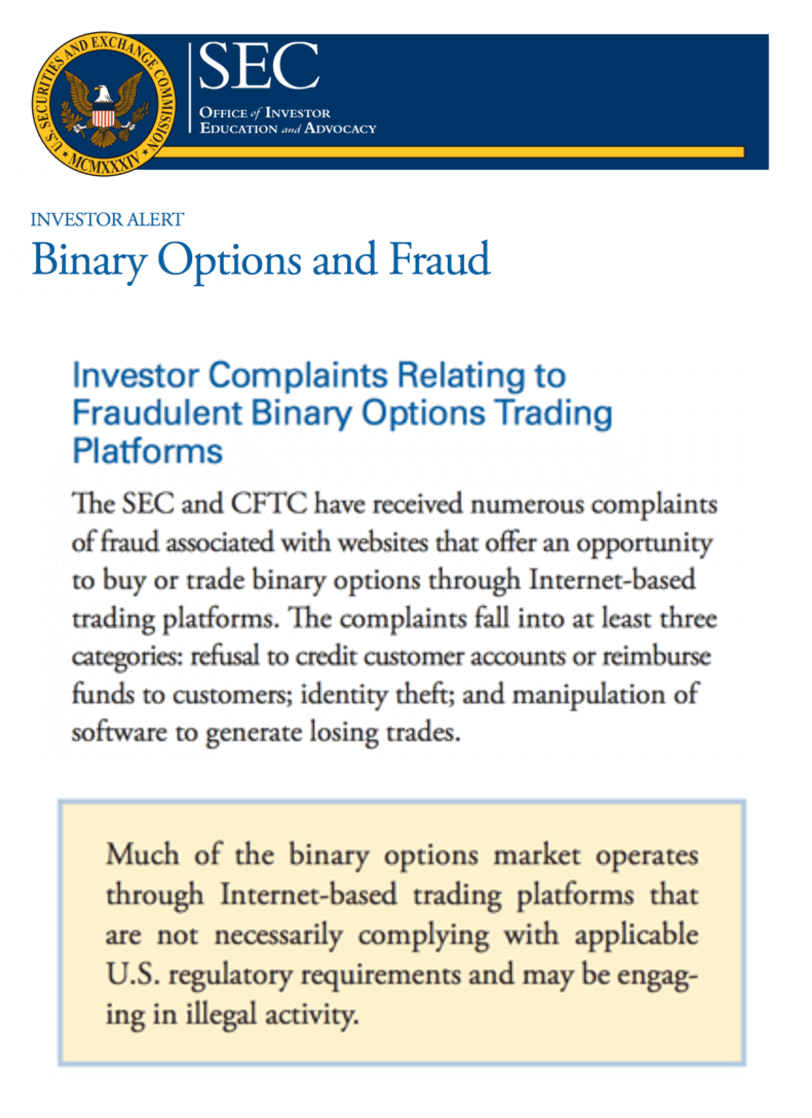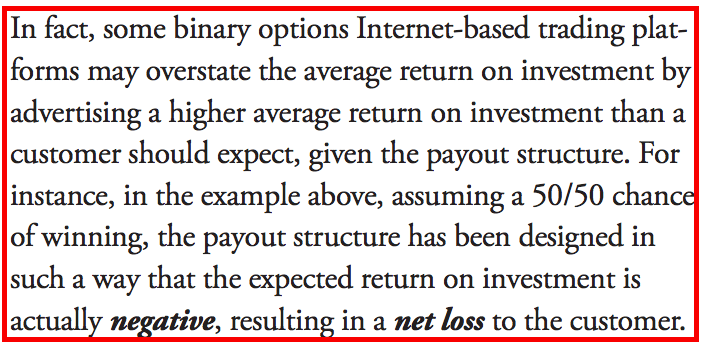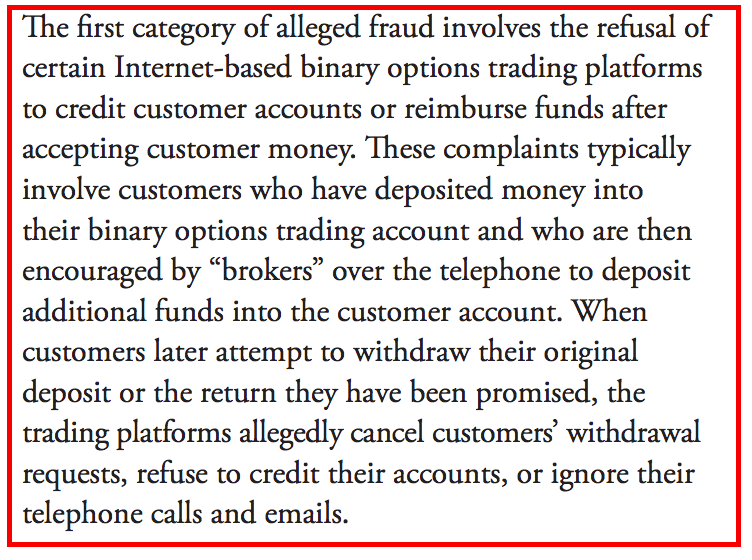 It's really bad and sad. This warning doesn't apply to all online binary trading programs but it's very well applied to 99% of them. Just read it and then make your decision regarding Quantum Code.
Can Quantum Code really help you become rich in 2017?
When it comes to becoming rich through trading binary options it's not easy. As I already said above, it requires gaining some skills and knowledge AND experience that comes over time.
You won't be rich. It's just a myth. But you can learn how to make a solid income online through trading binary options. Enough money even to quit your daily job.
But when it comes to Quantum Code you not only won't be rich you will lose all your money if you invest into this binary scam bot. It's not just my opinion.
Go look around, do some search in Google and you will find a plenty of negative and scam reviews of the Quantum Code.
What can you expect from Quantum Code?
I don't think you can expect anything good from Quantum Code because:
1.Reputable binary traders admit that instant wealth is impossible.
2.Michael's office and private jet don't belong to him. It's just a video recorded for people like you in order to mislead you.
3.Using trading bots in this business is a huge mistake.
4.Orion Code and Quantum Code websites (thequantumcode.net, theorioncode.com) are already shut down. It's the best proof that Michael from Quantum Code and Edward from Orion Code are lying to you.
5.There is no money back guarantee in binary trading industry.
6.All binary trading experts are of the opinion that this business involves a high risk of losing money.
7.The Quantum Code promotional video is full of BS, such as false claims, false promises, paid actors etc.
8.Quantum Code is almost an exact copy of another binary trading scam called Orion Code.
After all these facts I want to ask you: Do you really believe you can expect anything good from Michael from Quantum Code?
Final review of Quantum Code Scam
My final review of Quantum Code is pretty simple. The answer to the question: Is Michael Crawford the Quantum Code a Scam? Yes, of course it is a scam.
And there are enough arguments laid out here for your information and informed decision. Avoid Quantum code and you will be happy.
Final summary of Quantum Code Scam
No pros
$250 deposit required
The video is full of lies
No refund
Paid actors involved in Quantum Code
Quantum Code website is no longer operating
It's a copy of Orion Code website or vice versa
Overall rank: 0 out of 100
Verdict:

Scam
About the Author: Adam
My name is Adam. I'm the founder of Your Income Advisor. My goal is to help others succeed online, by exposing scams and reviewing top rated products. I can help you start
your own business online