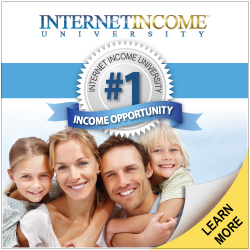 Product name: Internet Income University
Website: internetincomeuniversity.com
Owners: Kevin and Darin Blue
Price: Free if you complete a trial offer or $30 if you do not.
There are some additional packages (upsells) in the program starting from $19.95 and up to $497/month!
Verdict: Legit
Internet Income University is the training centre teaching people how to do affiliate marketing and how to turn it into a steady stream of cash flow. The program consists of four parts: Fast website setup, Affiliate income streams, Scalable advertising, Training & Support.
If you visit their homepage first time, you can hardly understand what their website is about. It is a bit confusing; not clear whether it is a blog or just an info centre.
The owners of that website claim to teach people how to build multiple income streams and in my present review, I'm going to investigate if indeed what they claim is true.
Internet Income University is designed for anyone interested in internet marketing and you can learn how to make money online. If you are just starting your career online then you can get easily confused with that system because of several upsells within the system.
Fast website setup
I would like to start my review by mentioning certain aspects, which I didn't like about the program. Kevin and Darin are giving you a website for free, however to qualify for it, you need to purchase your domain and web-hosting through them and pay $20 per month.
But I have a question: why should you buy a domain and hosting through them? Here is the answer: They make money from your purchase.
Compared to that, you can get your free website at Wealthy Affiliate and keep it as long as you like and you don't have to pay for it.
Another thing that I don't like about the program is that they don't teach you how to build a website. It is very bad because if you are going to master the art of building a business online you MUST learn how to build a website, add plugins, some other features etc.
In short, you simply can't succeed if you don't know how to maintain your own website, because it is a part of your online success. You can't hire someone to do this because it is your personal business and you should learn this.
If you have a fear of building a website then know that using wordpress you can build your first website in seconds or in a few minutes depending on your requirements. You can create your free account at WA and get your free website and plus 10 free video lessons on affiliate marketing.
Kevin and Darin ask too much of your personal information such as your personal phone number and the reason for that is to give you many calls or send a lot of messages to convince you to buy more of their products. I personally don't like it. This is unethical marketing spamming move.
Affiliate income streams
There are five different products included in this package:
Internet Income University is a free program and you can promote it on your website.
Their own hosting service; to be able to promote it you need to pay a one-time fee $14.95 (why pay them if you can promote many other hosting services for free?)
Keyword research tool; to promote it you need to pay $97 (you can promote WA keyword tool called Jaaxy for free as well)
Personal development plan; to promote it you need to pay $177
Weight loss program; to promote it you need to pay $49 (you can promote many other similar programs for free)
Scalable advertising
This package was designed to "help" you improve your website rankings in major search engines BUT you need to choose one of their payment plans ($97, $296, $497 per month). That is a huge price really!

Are you ready to pay that amount of money? First of all, the price is very high and secondly, if you want to succeed online you need to understand SEO and do it yourself to learn all ins and outs and you don't need to hire anyone.
Compared to that, I have went through certification courses at WA and I'm doing all my SEO myself. It is not hard at all once you learn how to do it at Wealthy Affiliate.
Training & Support
There is a member forum, where you can interact with other members of the Internet Income University, and get help from them, though I am not sure if you can get it every time you get stuck.
From start to money
There is a training "From start to money" available on their website. The training includes 7 long videos that are useful but very basic: about backlinking, article marketing and Google penguin updates. As for link building, the techniques they teach are partly outdated and can seriously hurt your website rankings if applied.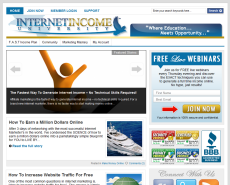 Good things to mention about Internet Income University
What I like about Internet Income University is that you will not find a lot of promotional videos or snapshots on their website promising that once you join their program you will start making millions in x days.
I really appreciate it and do respect Kevin and Darin for such an honest approach compared to many other programs claiming to teach folks to make money overnight. Most of them don't teach you real business, because their only goal is to make money, with little focus on their readers.
So, here are the pros and cons of the program
Pros
You can access member area for free but you need to complete a trial offer and pay for it
An in depth video showing you how to get started
Cons
They don't teach you how to build your own website
There are many upsells inside the program
They teach you how to make money online but you need to spend a lot before you start making money.
 
Final word on Internet Income University
I would like to share my thoughts with you and I hope they will be helpful for making the right decision. Some people on the Internet say that they are very happy with the Internet Income University.
Yes, I agree and understand that there are always some people that are happy with particular program but this doesn't mean that the program is good.
If you want to know whether a program is good or not you need to have an idea about the number of those people who are really successful with a program and you have to be able to contact them directly.
The second thing to keep in mind is to find out if there are upsells inside the program. If a program teaches you how to build an online business with a minimum cost to you then it is what you need.
If a program asks for more money before you've even made money, then it is not the program you need. Unfortunately, this is what happening with the Internet Income University.
They offer you different programs to pay for in order to promote them. Compared to that, you can join WA for free and promote it for free and earn affiliate commissions.
There are a lot of programs on the internet that you can join for free, promote them and earn affiliate commissions. Why join Internet Income University then? So, it's up to you to decide.
As I said, you can join WA, go through first 10 lessons and get your website for free. Read my review of the WA below. I think, WA is an excellent alternative compared to what IIM can offer you.
Finally, What now? To join the program or not? That is the question. When I decided to write this review I found the information about Internet Income University very controversial on the internet but I always try to be honest.
Actually, the program is by far not the best and not the worst one in the industry. Many people have a good experience with Internet Income University.
They don't promise that you will be making millions of dollars in X days and they have a good training. You can join it if you want. If you are looking for a program with a fixed price that includes everything then I recommend Wealthy Affiliate. You can read about it below.
My recommendation would be a program such as WA that you can join and try for free before you pay them. If you have any questions please feel free to contact me or leave your comments below.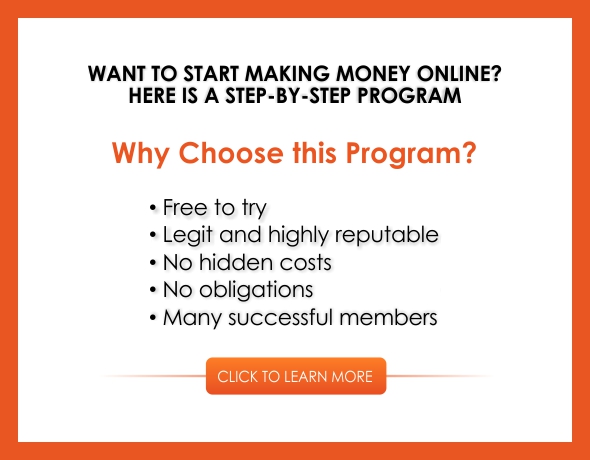 About the Author: Adam
My name is Adam. I'm the founder of Your Income Advisor. My goal is to help others succeed online, by exposing scams and reviewing top rated products. I can help you start
your own business online