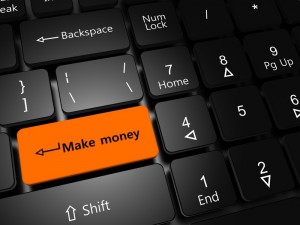 The topic I'm going to discuss is really of high importance to those who are looking for real ways to make money online.
Once you get involved in internet marketing and dig deeper, you will realize that the part of the web related to internet marketing, by which I mean different types of making money opportunities, is split into two camps;
on one hand you have the internet gurus, then on the other, you have online business communities.
And for most folks it becomes a real dilemma – who to follow to succeed? If you are new to internet marketing you should know that the difference between internet guru and online business community is huge.
Internet guru is an experienced internet marketer who after having been successful online starts to sell his own product teaching people the techniques he used himself to become successful online. Online business community is a community of like-minded people helping each other to achieve their goals in internet marketing.
Actually, online business community offers its members official certification course on internet marketing and all their materials are based on real experience of successful internet marketers who in most cases follow Google guidelines. Compared to internet gurus, they don't teach you Black SEO that can destroy your entire business.
I'm not saying that all internet gurus teach you black SEO, but very often they do. In case of being a member of online business community such as Wealthy Affiliate you are absolutely safe from black SEO.
Internet gurus vs. online business communities
The internet gurus are different; some of them use legit techniques. Unfortunately, my experience tells me that very often they use black SEO. The problem however, is that by following these tactics, some folks have lost their entire businesses, that they have been building for months, and in some cases, even years.
Most internet gurus give promises that they fail to deliver and people that follow them, start their businesses on the wrong foot. Oftentimes, they don't tell you that they've invested a lot of time and effort before they started making money.
They promise you quick money with no efforts on your part and they teach techniques that are hard to apply, especially for those who are new to internet marketing. They don't provide any support and if you have any question or a technical issue, you can hardly get any reply or help from them.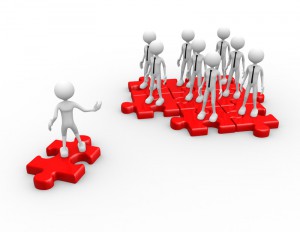 An online business community offers a different experience. You get a chance to get trained at the right place before you start building your online presence, and online business community can help you achieve this. Online business communities provide their members with a lot of text and video lessons which in most cases is more than enough to start building a business on the right foot.
Besides that, they provide every kind of support, live chat etc. A community of thousands of like-minded members can always help you if you have any question or a problem. It is very important because building a business online requires knowledge and skills and at times you can feel frustrated trying to find a solution to a problem on your own.
Of course, you can find a solution on YouTube as well. But you can't find answers to all your questions on YouTube while online business community gives you an opportunity to post any question and get reply within a few minutes. It is very crucial to your business.
Trust me, building a business online is not an easy task that you can do alone without support. You are going to get stuck many times along your way and online business community is exactly what you need to succeed online.
But not all internet gurus are bad and some of them are honest. The difference between an internet guru and online business community, in terms of the price they ask for their product is substantial. The guru in most cases, will sell you $50 PDF guide. Membership fee however, to an online business community, in most cases will run somewhere or a little over $300/year. But it pays off in many ways!!
For those who can't afford to pay for their membership, the only choice is to follow a guru but there are few recommendations you should take into account.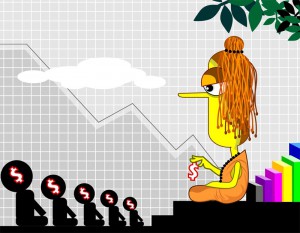 What guru to not follow:
If he gives you false promise that you can make a lot of money in the first month or so.
If he teaches you using PLR (duplicate content) or article spinning – it can destroy your entire business
If he teaches you a keyword stuffing (unreasonable repetition of keywords considered to be unethical SEO which leads to Google penalty)
If he teaches you to buy backlink packages
If he teaches you to buy Facebook likes or similar packages
If he teaches you MLM "business", a pyramid scheme, such as Empower Network
Finally, and in short, ask him if his techniques are in compliance with Google guidelines. If not, stay away from that guru.
Who to follow to succeed online?
In regards to online business communities it is the best and the fastest way to build your business and start making money online. But not all online business communities are the same. Unfortunately, some of them teach wrong techniques. The best community I can recommend to you, and also one that I'm a premium member of, is Wealthy Affiliate.
The community cares about you and your success, along with the founders, Kyle and Carson at the top. The difference of this community from all others is not only in teaching people legit methods of building a business online in compliance with Google updates. They teach people how to build an ethical business that will work for years. Read my full review of WA and if you have any questions feel free to contact me. Or if you have any thoughts on this subject I would appreciate if you share them with me. Leave your comments below and we will discuss further.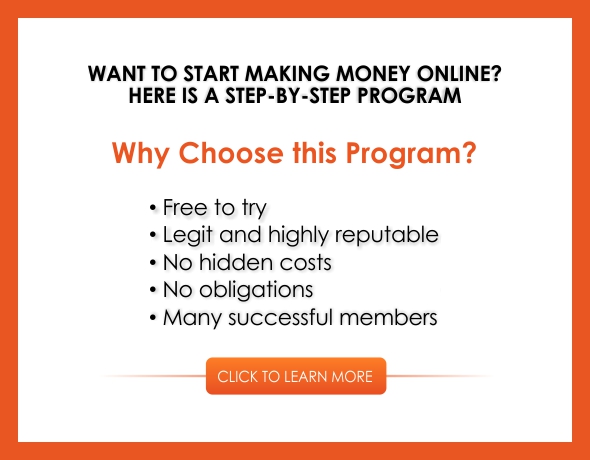 About the Author: Adam
My name is Adam. I'm the founder of Your Income Advisor. My goal is to help others succeed online, by exposing scams and reviewing top rated products. I can help you start
your own business online