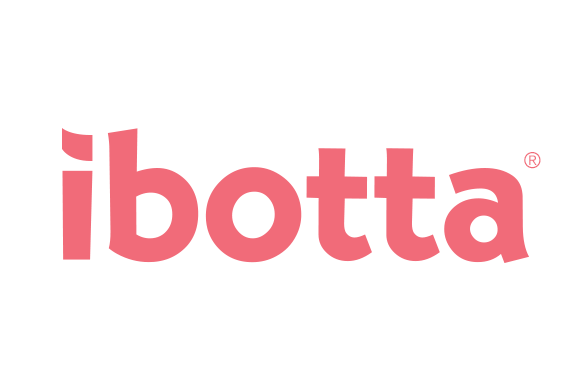 Program Name: Ibotta
Website: https://ibotta.com
Price: Free
Verdict: Legit
Ibotta looks like a very popular program and many people are taking advantage of the opportunity this program offers to them. There are many reviews of this program online. Some people promote it while others are not huge fans of programs like Ibotta.
It really depends on your level of income and your willing to complete some steps that will unlock what Ibotta offers to you. I'm going to review this program and help you make a decision.
I'm not going to promote it or bash it. I'm just going to explain what this program is all about and you will decide if you need it or not. So, my Ibotta review will be very realistic and based on real facts. I will explain how to use it, when to use and how you can benefit from it.
The main idea behind Ibotta
If you do shopping Ibotta allows you to earn some cashback in the form of saving money or getting discounts. So, it's not exactly a make money opportunity as many of you may think.
You just save some money. How much? It's hard to say. It depends on how often you do shopping and how much money you spend on groceries or other products. That's all about Ibotta.
Pros of Ibotta
It's legit
You can save some money
It's free to join
Cons of Ibotta
Some complaints
You can't make a lot of money
Ibotta is legit and can save you some money. It's more about saving money than making real money. Many people use it almost every day to save some money while others look for a real and legit money making opportunity. Allow me to recommend you a program I've been a member of since 2013. It's totally FREE to try ( first 7 days).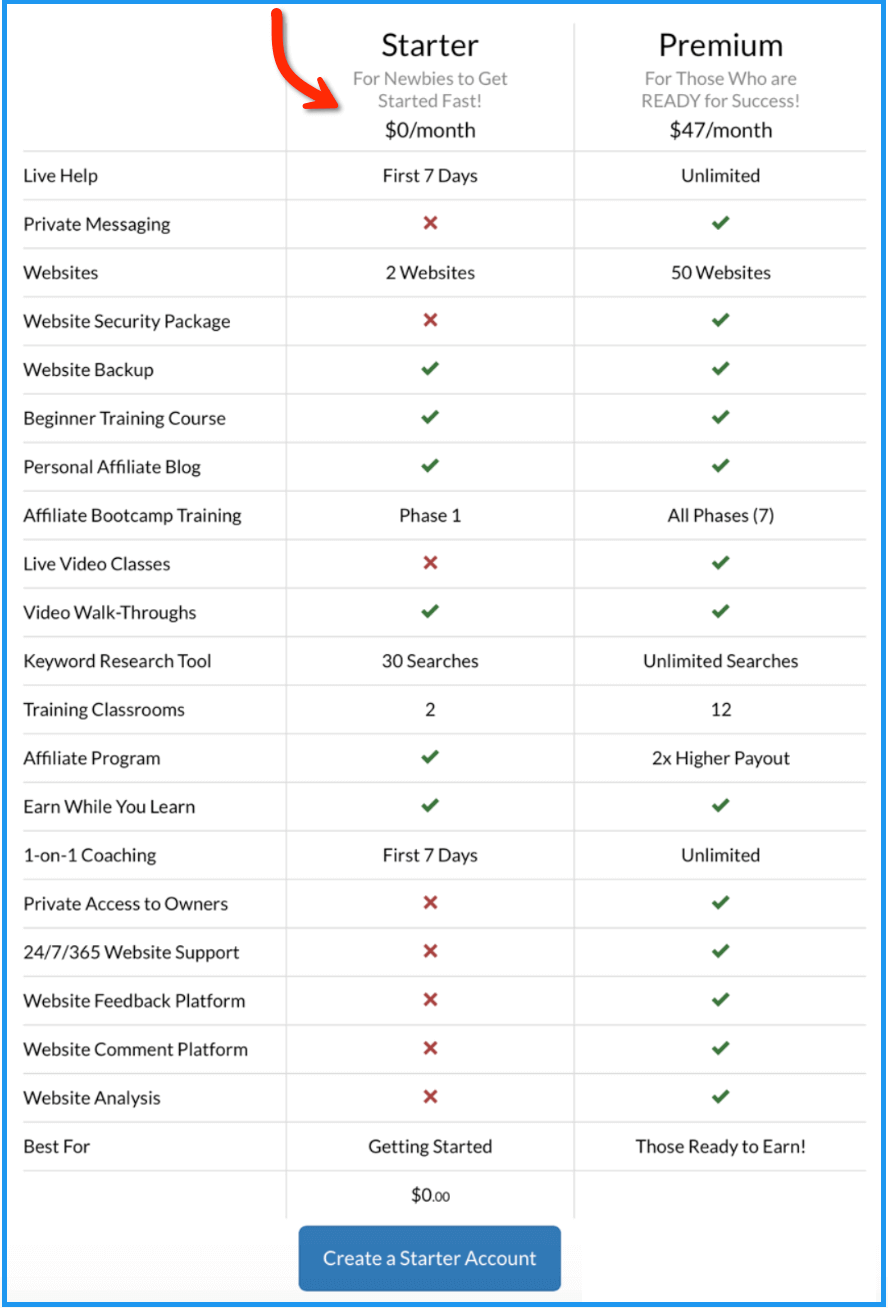 Ibotta reviewed
First, if you are looking for a make money opportunity and think Ibotta will teach you how to make money online I have to disappoint you. Because Ibotta is NOT a make money opportunity. You just save some money.
It's a get cash back opportunity. For some people it can be an excellent way to save some money while for others with a solid monthly income it's really not so important to save $200-$300 per year.
Some people who do a lot of shopping can even save up to $500 per year. So, it really depends on the level of your income.
That's why Ibotta has the following slogan: The best way to make money shopping.
Ibotta is free
The good part of Ibotta starts with creating your free account. Upon registration you will get your $10 bonus. You can also get cash rebates from some stores.
On Ibotta site there is a separate option called "browse rebates" where you can check if rebates are available in the store you do your shopping. But rebates are very low of course.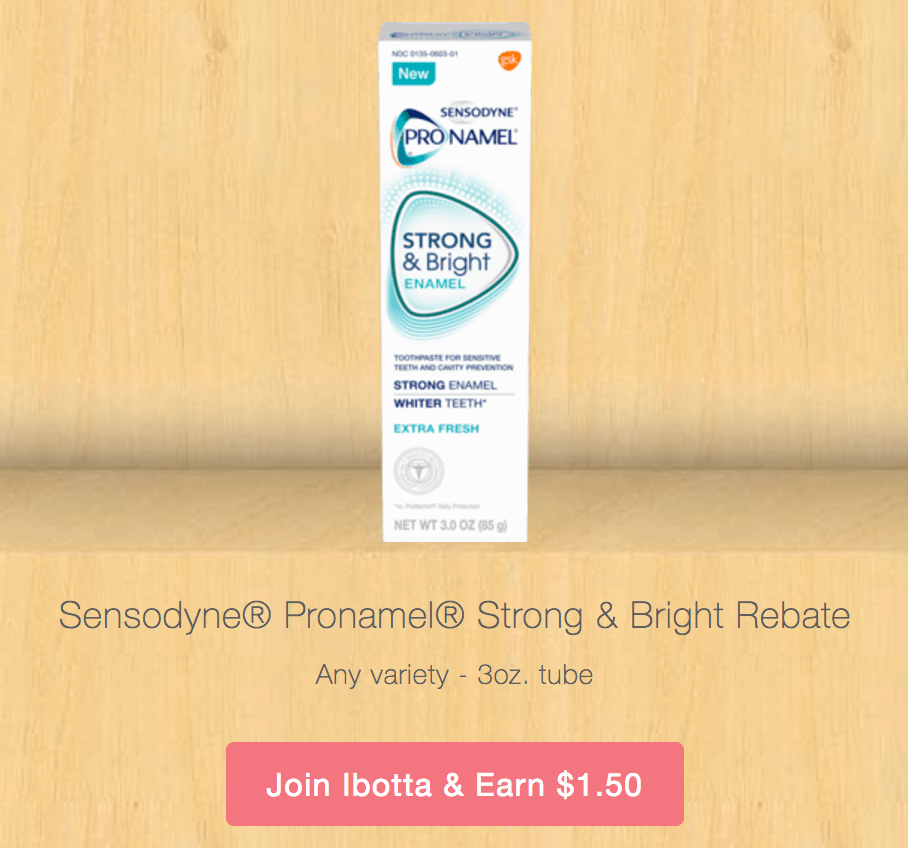 If you buy apples, milk, eggs, cleaning products, towels or any other products you can get rebate around 0.20 cents.
Not a lot to be honest, but when it adds up and your income is not so huge then you can save some money.
If you join Ibotta through a team and your team earns $10 in any given month and you also earn $5, then you can get $2 bonus.
But like I said, not all people are going to run after all these bonuses. But for people with a low monthly income it can be a good source of saving some money.
Cashing out your money with Ibotta
To cash out your earnings with Ibotta you need to have a Paypal account. It's good and bad at the same time. For those whose countries are included in Paypal list can get their earnings through Paypal.
For those who can't unfortunately can't take advantage of Ibotta service. You can also use Venmo service. It's like Paypal. You can cash out your earnings within minutes.
Is it easy to use Ibotta?
Yes, it doesn't take long. Just browse their rebates, click on Join Ibotta button and get your rebate. Note, Ibotta works in the United States only. If you live outside the United States you will see this message.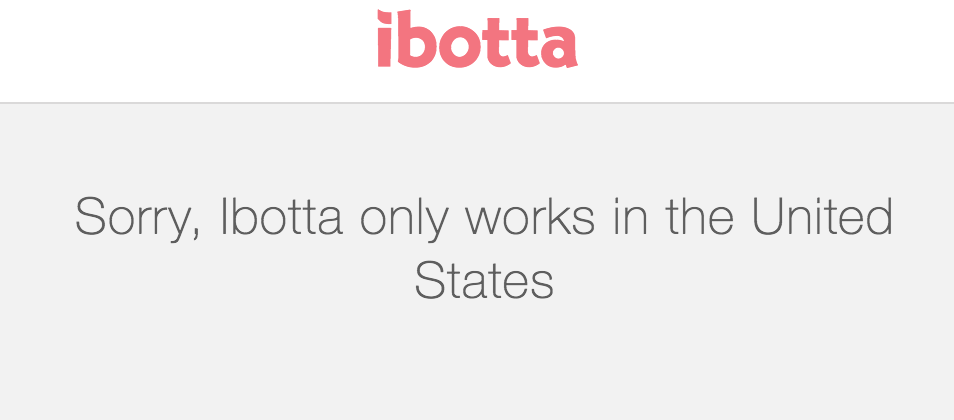 You also need to verify your purchase in the store by uploading your receipt. It can take between 5–7 minutes or less.
Before doing all this stuff you need to install Ibotta application on your mobile device so you can access the site whenever you need.
Like I said, it's a free application and it works both on pc and a smart phone. Just download the application from Ibotta website and install it.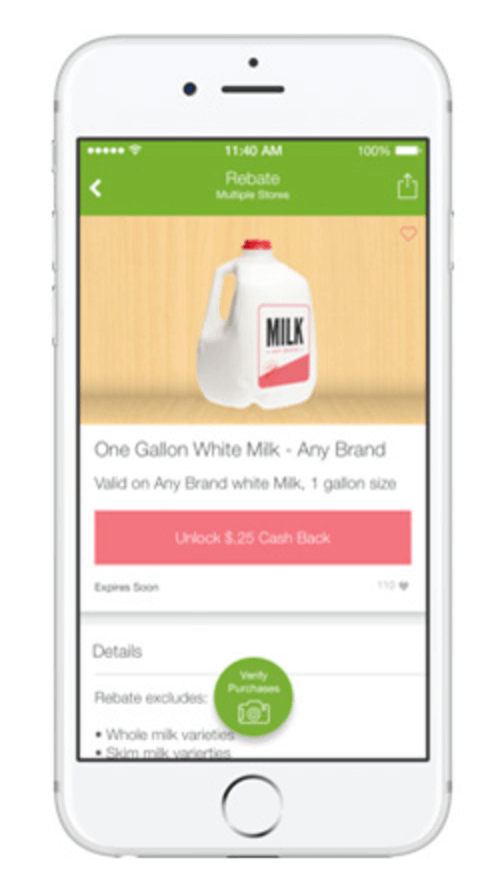 Then open the app and browse their rebates or shop at the store that you like. You will see a list of available products and then choose what you want to buy. You may also need to take something like a survey.
Here is the list of the stores you can shop and take advantage of Ibotta service. The list is really huge (334 stores) and I believe chances are you will find your store there. They work with Wallmart, Food Lion, Target, Kroger, Publix and many other stores.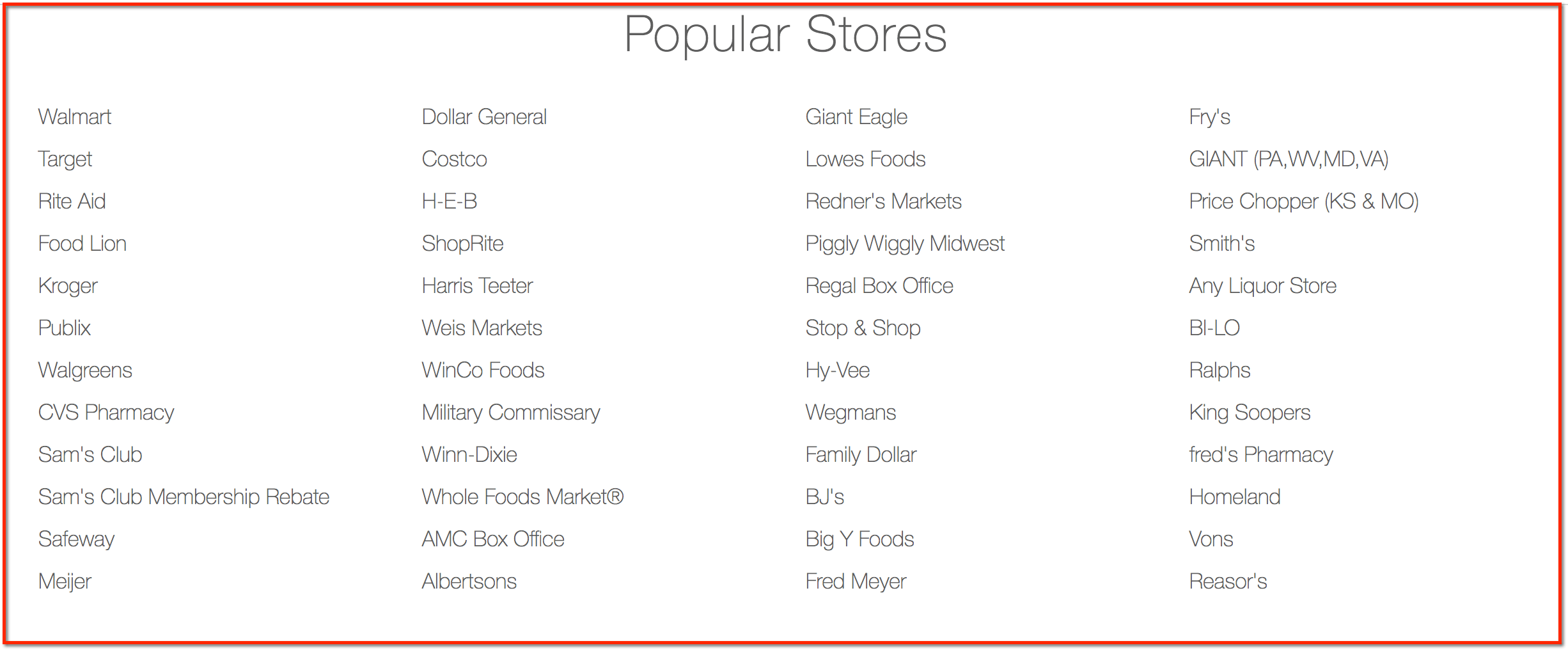 Once you've completed all your purchases upload all your receipts to complete verification.
Once verification completed you will get paid through Paypal. Note, normally it takes 24 hours to receive money on your Ibotta account.
Not only you can send your earnings to your Paypal or Venmo account you can also choose gift cards. The minimum amount is $10 that you can cash out.

There are 3 ways to use Ibotta:
Submit a receipt:
Download the App
Unlock Rebates
Go Shopping
Verify Your Purchases
Get Cash
Link a Loyalty Account:
Join Ibotta
Link Your Store Loyalty Account
Unlock Rebates
Go Shopping
Get Cash
Mobile In-App Purchases:
Find & Unlock Mobile Apps Rebates
Launch App
Go Shopping
You can also get cash back with Amazon, Adidas powered by Spring, Apple certified refurbished powered by Apple Store, Atom tickets.
Is joining Ibotta really worth it?
For most people I think yes, it's worth it. For some people it's not so critical. Not everyone wants to browse Ibotta rebates or upload receipts because it takes time and not everyone is computer literate.
Also, sometimes you need to watch videos or answer questions in order to get the rebate. Verification also takes time.
You need to verify all your receipts, take a picture of the barcode of all products that you have purchased.
You need to scan the QR code of the receipt. Also, you can use your loyalty card.
In short, it takes time. So, it's up to you to decide whether you want to join Ibotta or not. If you live outside USA this program is not for you. All this will save you a few hundred bucks per year.
If it's critical for you then join Ibotta. And remember that it's free to join. So, you don't lose anything.
How to make money with Ibotta?
You can invite other people to Iboota and if someone joins Ibotta through your affiliate link you will earn a small commission. You can use different methods to invite people. You can do through SEO ( Google, Yahoo).
Just write a review like this and get it ranked in search engines, preferably in top 10 of Google search results. When someone reads your review, clicks on your Ibotta link and creates an account, then makes a purchase you will earn a commission.
You can also share your review or your link through your social media account, such as Facebook or Twitter and if someone clicks on your link you will earn a commission or a bonus.
You need to invite a lot of people in order to make some money.
So, it's going to take months, up to one full year or even longer. Unfortunately, it's hard to invite people to join even free programs like Ibotta. But some still join.
Ibotta complaints
Ibotta has a good rating in online space. It has a high rating at BBB. But though most people are happy with Ibotta service there are some complaints about their service.
I can understand it because perfect programs simply don't exist. There is always something wrong with some people.
For example, some people don't realize that Ibotta is not exactly a make money opportunity. They expect to make a lot of money and when they don't see such a potential they start to complain.
If you're looking for a make money opportunity you need to give my # 1 recommended program a try. It's totally different from Ibotta. It actually allows you to build a full-time online business online.
You can find the link above by creating a free account.
Some people complain because Ibotta is not available in non US contries. Unfortunately, we can't do anything to change it.
Some people complain because they can't get cash back on all their purchases. That's true. Ibotta is true for some products only and we can't change that.
Some people complain because they don't have a Paypal account. We can't change that too. That's how Ibotta works.
In order to cash out you need to accumulate at least $10 on your account. Again, we can't change Ibotta rules. If you don't like it you can find other programs like Ibotta that pay instantly.
I also found a few complaints that you can read below.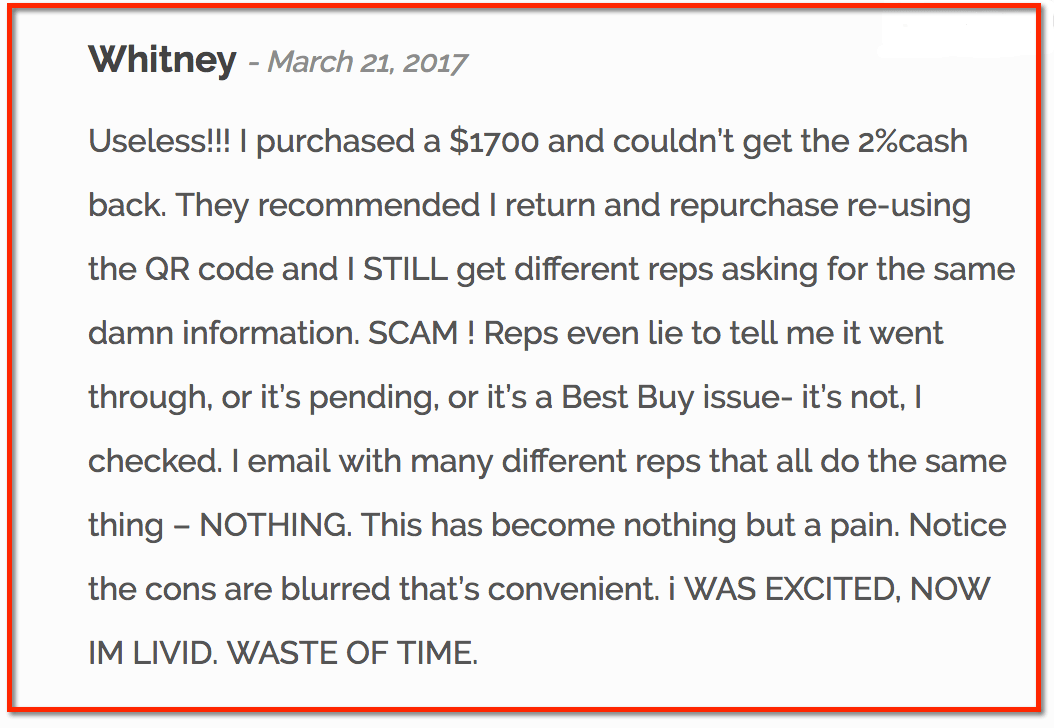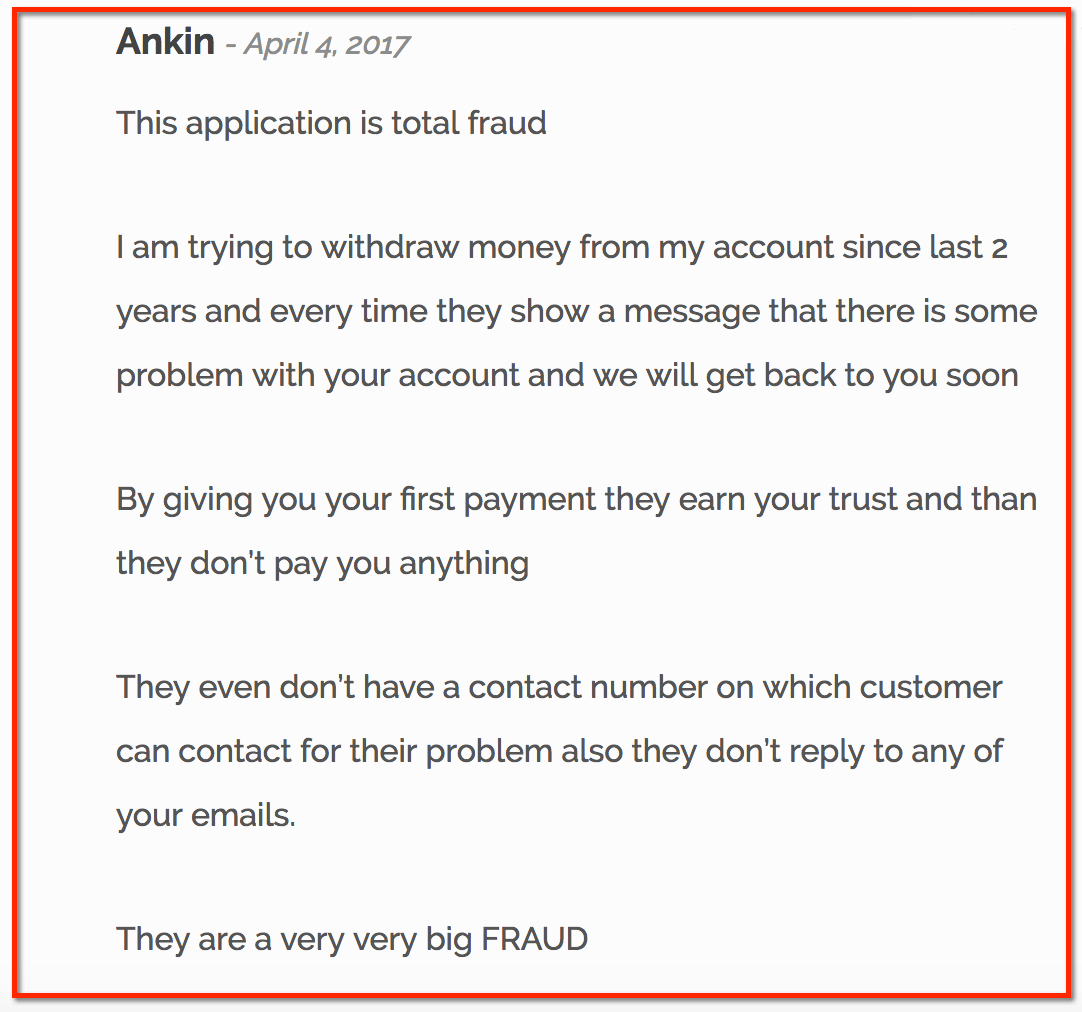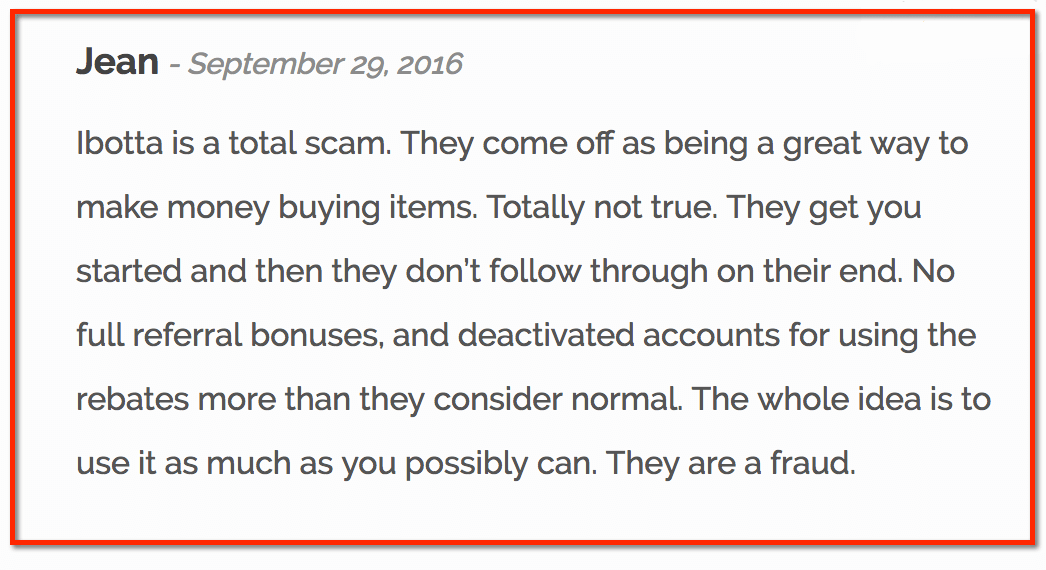 Some people complain that they can't withdraw their money. Some people complain that they can't get their cash back.
Others complain because Ibotta deactivates accounts for using rebates more than they consider normal.
Does it mean that Ibotta is a scam or that you can't trust Ibotta? I don't think so. Because most people are happy with Ibotta. But these complaints come from real people and we can't disregard them.
My job is to do the research and show you everything I've come across in online space and your job is to make a decision. I believe Ibotta is legit though there are some complaints.
I have a review of Befrugal which is similar to Ibotta and there are some complaints there too though it's legit. So, it's up to you to join Ibotta or not.
Final word on Ibotta
I hope after reading my review of Ibotta you now have a clear idea of what Ibotta is all about and what you can expect from this program.
From my Ibotta realistic review it becomes clear that Ibotta is NOT a make money opportunity.
It's mostly about saving money, getting rebates or bonuses. If you can blog, i.e. have your own website through which you can promote Ibotta then you can get more referrals which means more rebates, more bonuses. But you are not going to make a lot.
Like I said above, everything depends on how much shopping you normally do. If you do a lot of shopping you can save a few hundred bucks per year.
But for some people with a solid income it may not be so critical. But for most people it can be a good choice.
Looking for a real and legit way to build an online source of income? Start with this program – MY # 1 Recommended program.
About the Author: Adam
My name is Adam. I'm the founder of Your Income Advisor. My goal is to help others succeed online, by exposing scams and reviewing top rated products. I can help you start
your own business online