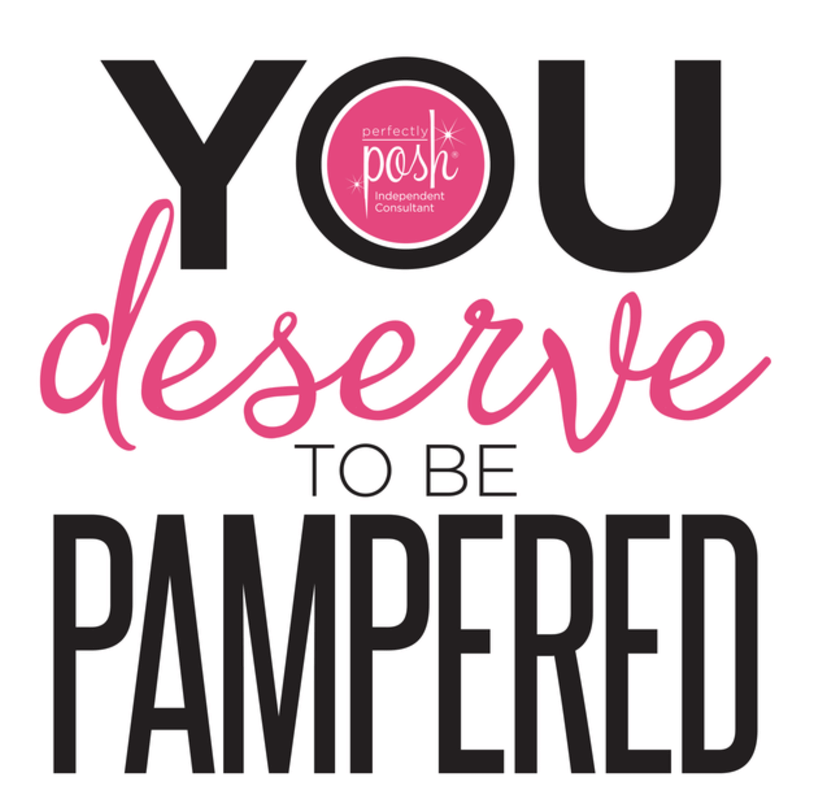 Product name: Perfectly Posh
Website: www.perfectlyposh.com
Price: $94 starter kit
Owner: Ann Dalton
Overall rank: 40 out of 100
A few days ago I came across a program called Perfectly Posh and decided to write my review of the program to see what this program is about and how it can help folks start their own business.
Especially because MLMs are very popular today like affiliate marketing and many people tend to join an MLM company without knowing all the pitfalls that expect them on this way.
So, Ann Dalton started Perfectly Posh with Andrew McBride back in 2011. Ann says everyone deserves to be pampered.
I visited Perfectly Posh website and I liked the way they presented all the information about their company as a business opportunity. They don't do it using misleading tactics like many other MLMs are doing.
They don't promise overnight success which is really good. But though this company is not a scam I guess you want to know if it's worth to join their team or not.
And I'm going to help you make your decision. My Perfectly Posh review will be very realistic like all my other reviews. Keep reading because I'm going to reveal some interesting facts about Perfectly Posh.
The main idea behind Perfectly Posh
The idea of Perfectly Posh like any other MLM company is super simple. You join the team, buy starter kit and start selling products to your friends or any people you know.
If you can sell products you can make money. If not then you'll make $0. As simple as that. Is it easy to sell Perfectly Posh products?
Yes, it may be easy to sell a few products. But it becomes extremely hard if you want to sell on a regular basis. What are you going to sell? You will be selling delightful bath & body items and cosmetics.
Pros of Perfectly Posh
Compensation plan
Products are not bad
Cons of Perfectly Posh
Face-to-face selling skills required
Many complaints
Customer service is not great
Refund complaints
Products are expensive
Shipping delays
Perfectly Posh is a classic MLM program. It's NOT a scam. You need to be socially active and be able to make enough sales. There are many complaints that you can see below. Perfectly Posh is not the best program out there. Want to start for free? Here is my top recommended program since 2013. No credit card required.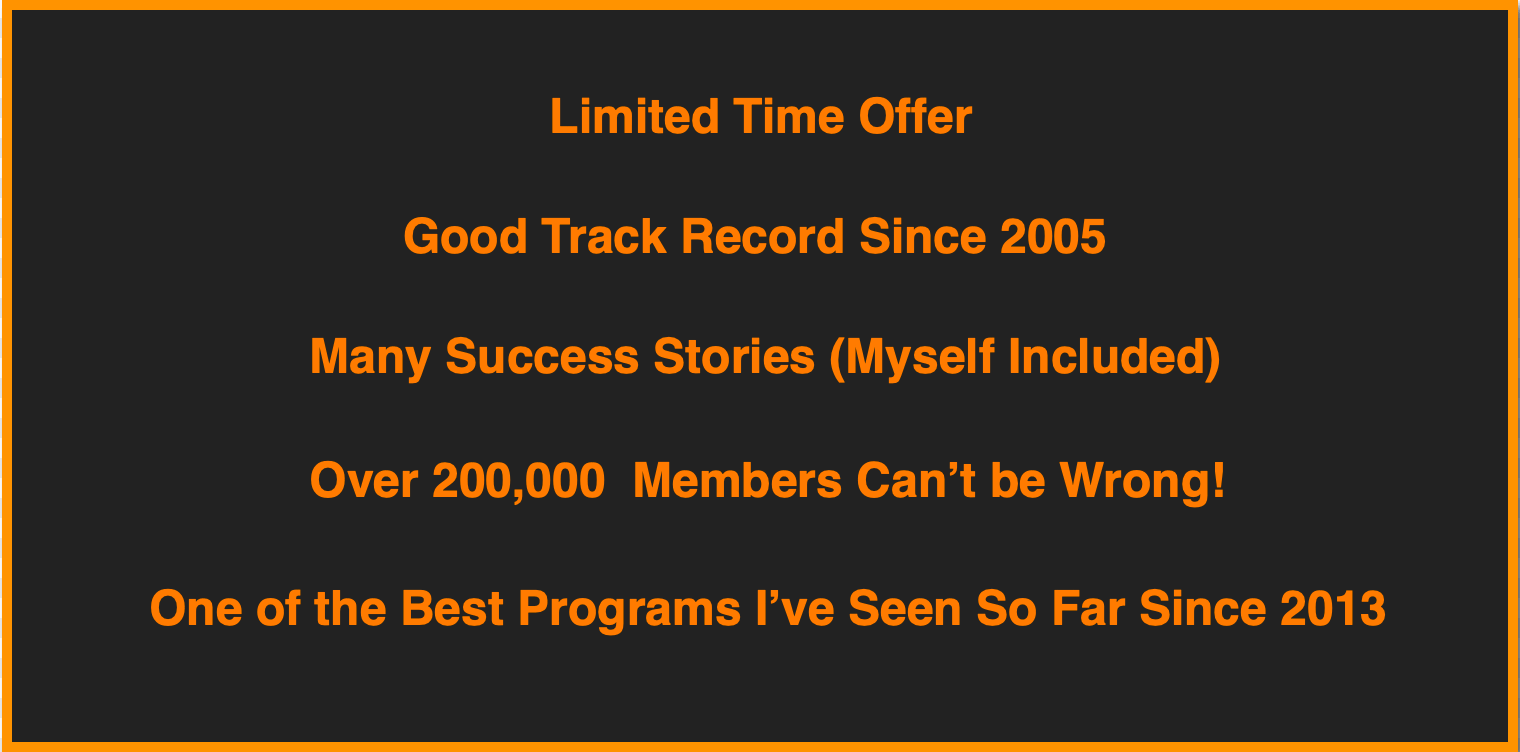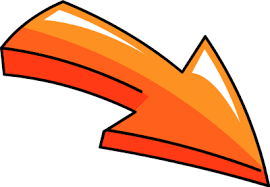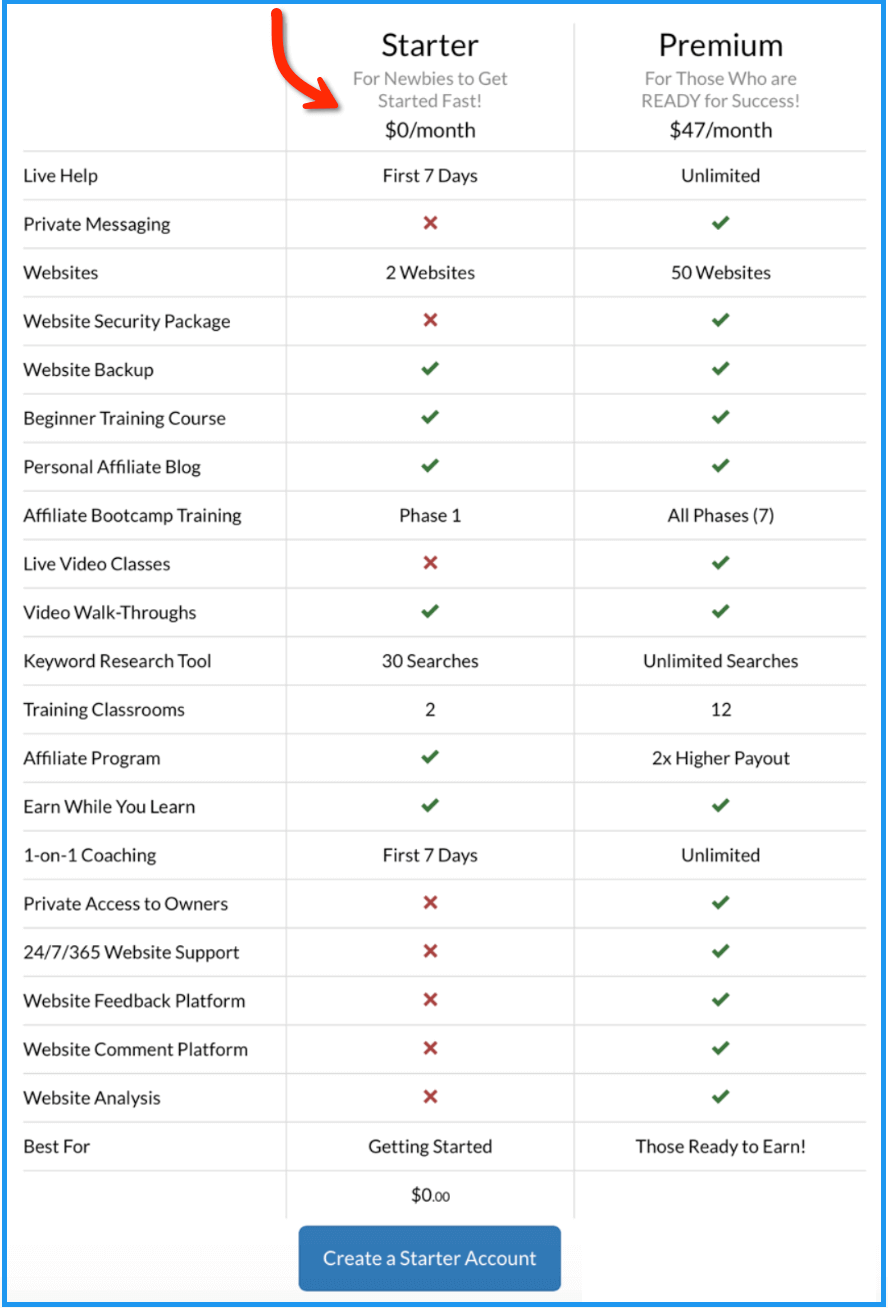 Perfectly Posh Reviewed
Perfectly Posh is mainly targeted at women. The good part of Perfectly Posh is that you are not promised to make easy money. Many other MLMs give empty promises and provide little support.
This one (Perfectly Posh) is not bad. But the bad part of Perfectly Posh is that their products are not the only products available on the market. There are many other similar products on the market for a lower price.
For example, from time to time my wife buys Faberlic products that are very good and they are not expensive at all compared to Perfectly Posh products. Take a look at the screenshots below to see their prices. I don't think they are cheap.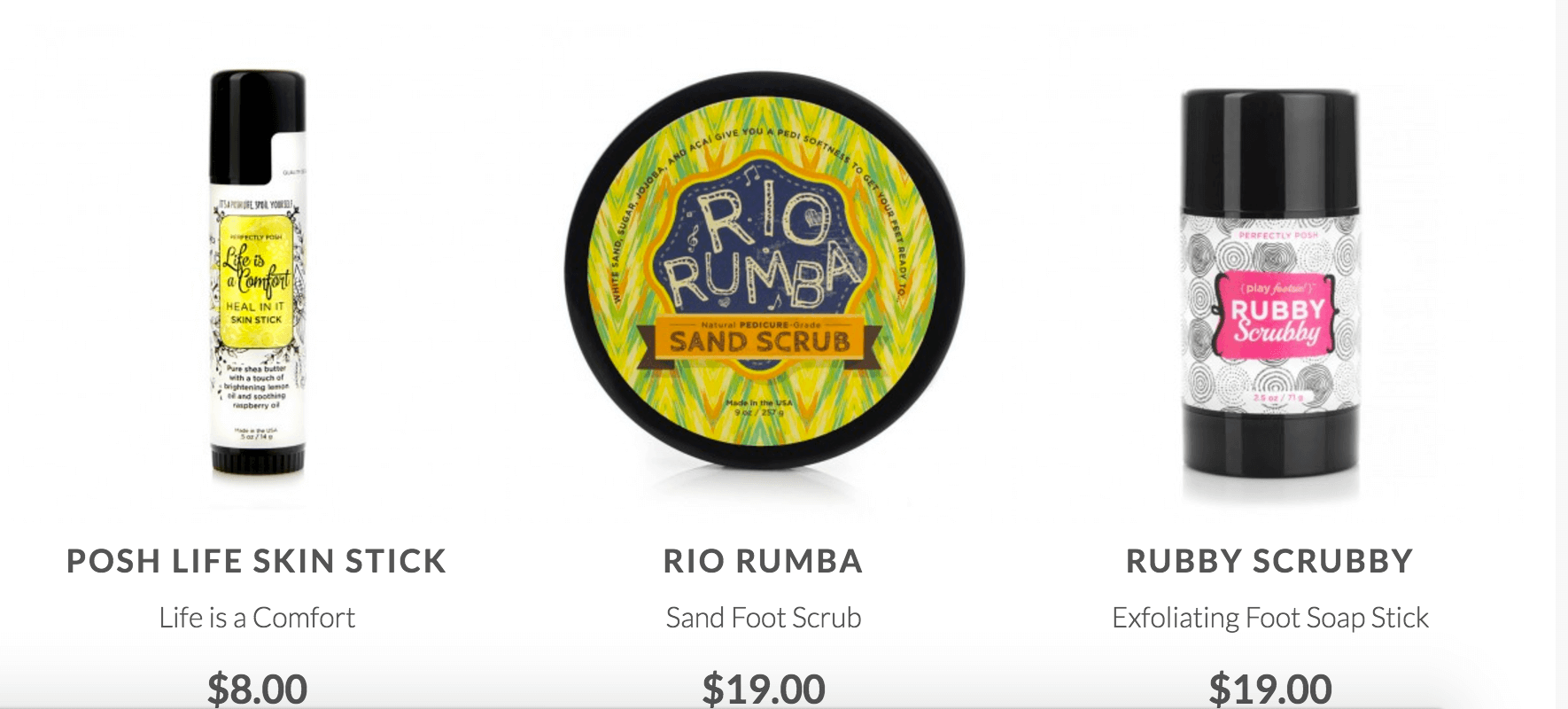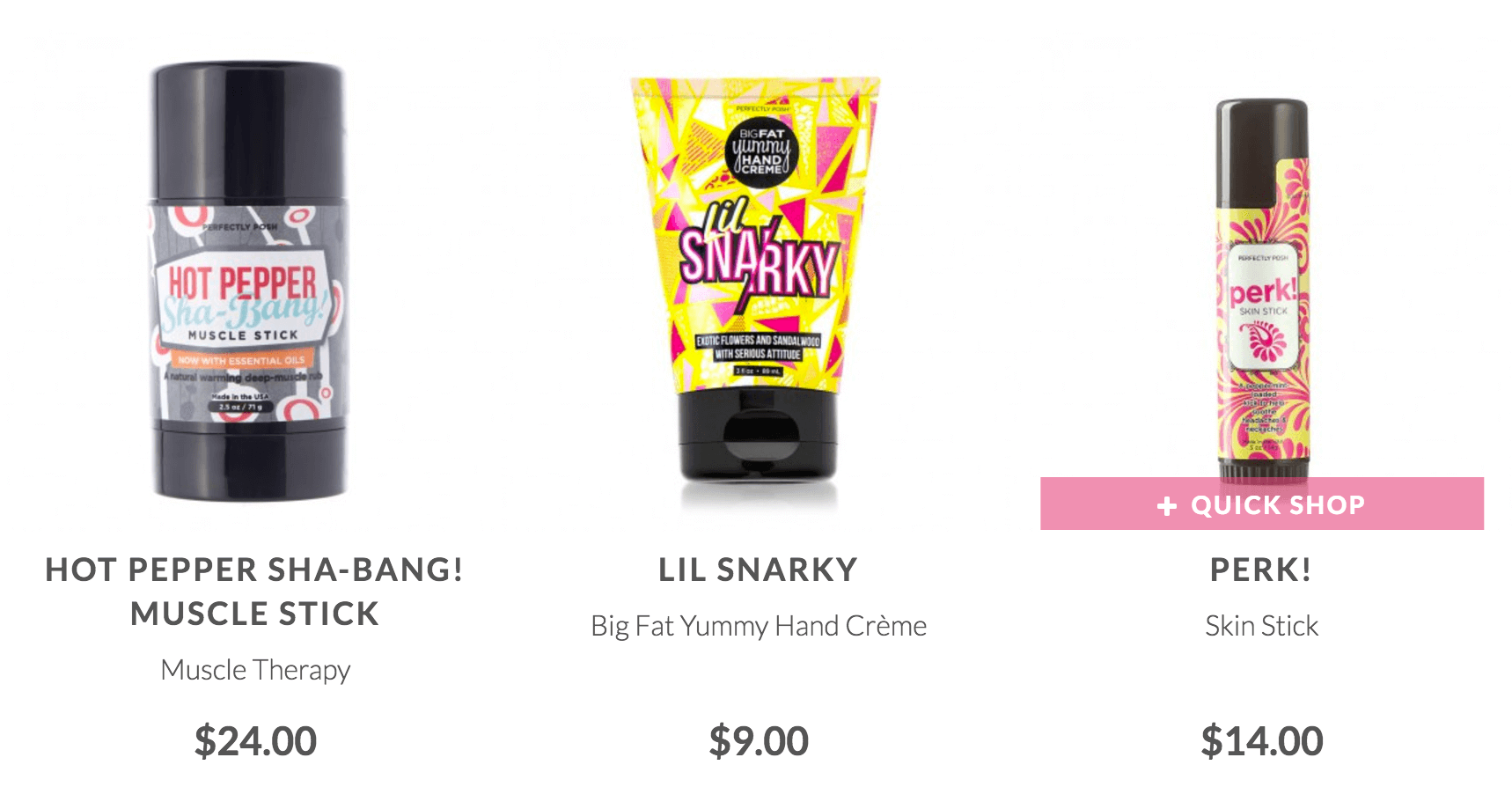 And I don't think everyone can afford to pay $9 for a soap. I personally would never pay $9 for a soap. Do you think other people will want to pay? I don't think so. Now you have the situation.
You need to be able to convince other people to buy Perfectly Posh products for a higher price.
Do you think you can convince them and explain why they should pay more for Perfectly Posh products when there are other similar products available on the market for a much lower price?
I personally can't. If you can then do it. People are not stupid. But some people will buy Perfectly Posh products anyway. That's true.
But the problem is that you need to make a lot of sales in order to earn some money. Perfectly Posh pays between 25% – 31% for each sale that you will make.
This means your commission will not be high enough. For example, even in case you sell some of their expensive products for $25 you will earn only $6.25 (25%).
Can you now imagine how many soaps or other products you need to sell in order to make enough money? At least you need to sell 160 items per month to earn $1000.
Even if most people buy 3 items from you it means you need to sell 3 items to 53 people in order to earn $1000 per month.
And remember that you need to be able to do it each and every month. Can you? I'm not sure you can. But if you feel you can then go and join Perfectly Posh and I wish you all the best with your business.
Perfectly Posh compensation plan
And here Perfectly Posh compensation plan comes into play. All MLM companies have compensation plan and they actually exist and make money thanks to their compensation plans.
They suggest that you invite other people to join through you so you can build your own team of promoters.
The more promoters you will have the more money you will make. If anyone who joined through you makes a sale you will earn a commission. Even if you don't know them.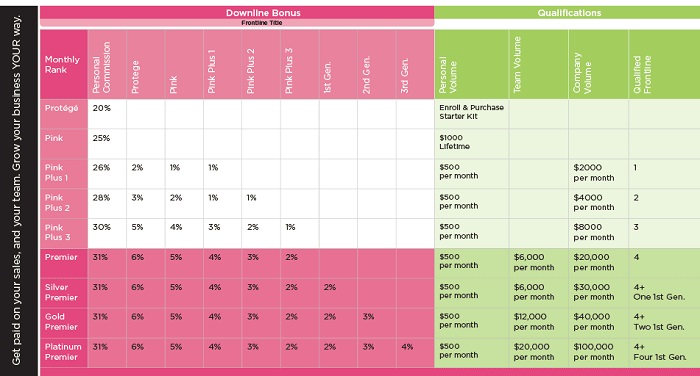 This is called multi-level marketing. Is it easy to invite people to join through you? Not at all.
Most people who will join through you will NOT be active which means you won't make extra commission. It sounds great but is very different from reality.
But I have to admit that those who can build a huge team of promoters can make a lot of money.
I personally don't like MLMs and never recommend them. Multi-level marketing looks illegal to me though I'm not saying that it's a scam.
So, it's up to you. If you want to join Perfectly Posh go and join. I personally don't recommend MLMs.
Perfectly Posh also has a loyalty rewards program. You can get rewards and then use them for free and discounted Perfectly Posh products. You need to sign up for Perfectly Posh Perks.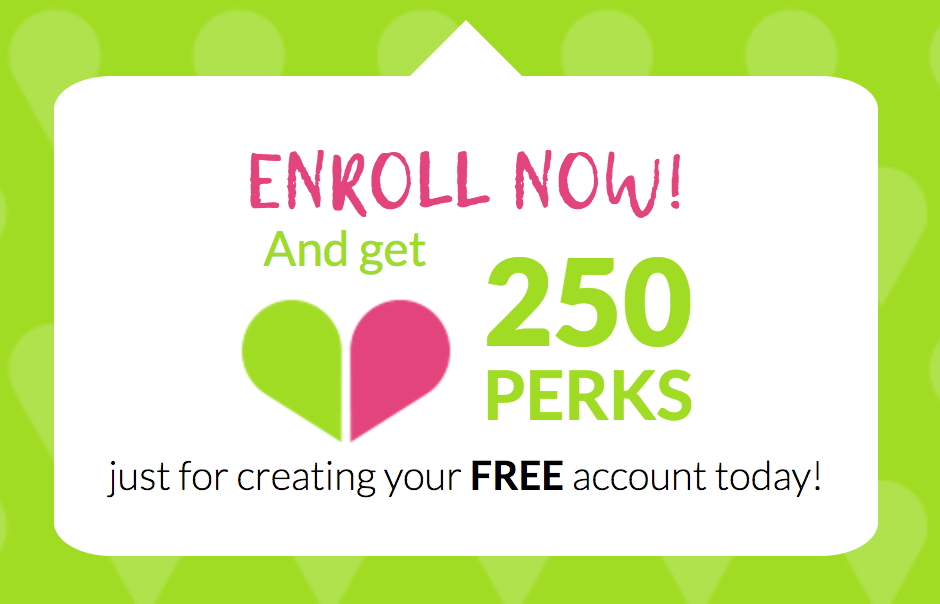 You earn 10 Perks when you buy Perfectly Posh products or when someone buys them through your affiliate link. This will give you additional 6–10% bonus. 10 perks = $1. You can accumulate perks and then choose Perfectly Posh products without paying for them.
Perfectly Posh products
They have different categories of products:
Hands + Feet
Face + Lips
Body
Hair
Bath
Some of Perfectly Posh products:
Face masks
Body mud
Hair care
Hand creme
Posh body
Scrubby
Skin Sticks
Specialty face
Play footsie
and more
Perfectly Posh products range between $5 – $25. Most of their products are higher than $15.
Why are MLM products always expensive?
Because they want to pay people like you through their compensation plan. They always pay on many levels and that's why they need to sell their products for a higher price in order to cover all their expenses. This is how I see it. This is my opinion. You may not agree with me which is fine.
How to become a member of Perfectly Posh?
To become a member of Perfectly Posh you need to pay $94 for a starter kit. That's all you need to do. They have teams that you can join and get help and recommendations on how to get more sales.
You can start slow. Buy one starter kit and start your sales. Once you've sold all products you can buy another kit.
They also offer you an online education on how to become a Perfectly Posh consultant. You will go through their Prep Academy that will take 90 days.
The pitfalls of Perfectly Posh's MLM system
Like any other MLM Perfectly Posh teaches you how to sell products to your family, friends or anyone you know. Especially they always focus on making home parties where you promote your products.
So, you need to be very active, socially active in order to reach to as many people as possible through your friends, neighbors etc.
I know it's not easy but you have to if you want to make money through MLM. Because the more people you know the more sales you can possible make.
Very often MLM promoters become very annoying trying to push their products. Maybe I'm wrong but I think if you are not annoying you won't be able to make enough sales.
Also, when you join an MLM program you are very limited because you have to promote only those products that they have to offer.
Compared to MLM business model when you get into affiliate marketing you are free to promote what you want to.
You can build a business based on your passion and interest. I think it's a game changer because when you love what you do you're most likely to achieve your financial goals.
Perfectly Posh Complaints
An interesting fact is that while doing my research I came across a lot of complaints about Perfectly Posh company. And to be honest it puts me on the fence about this program.
I can't say that Perfectly Posh is a scam. But the number of complaints and the nature of complaints really puts me in a very difficult situation. In my opinion, Perfectly Posh is equally bad and good company.
Let's take a look at the complaints and decide if joining Perfectly Posh is worth it or not.
Complaints:
Customer service is not great
Refund complaints
Product delivery delay
Products are not that great
Making sales is hard
Lies
Empty promises
Lack of Loyalty
The corporate culture is poisonous
They don't support their employees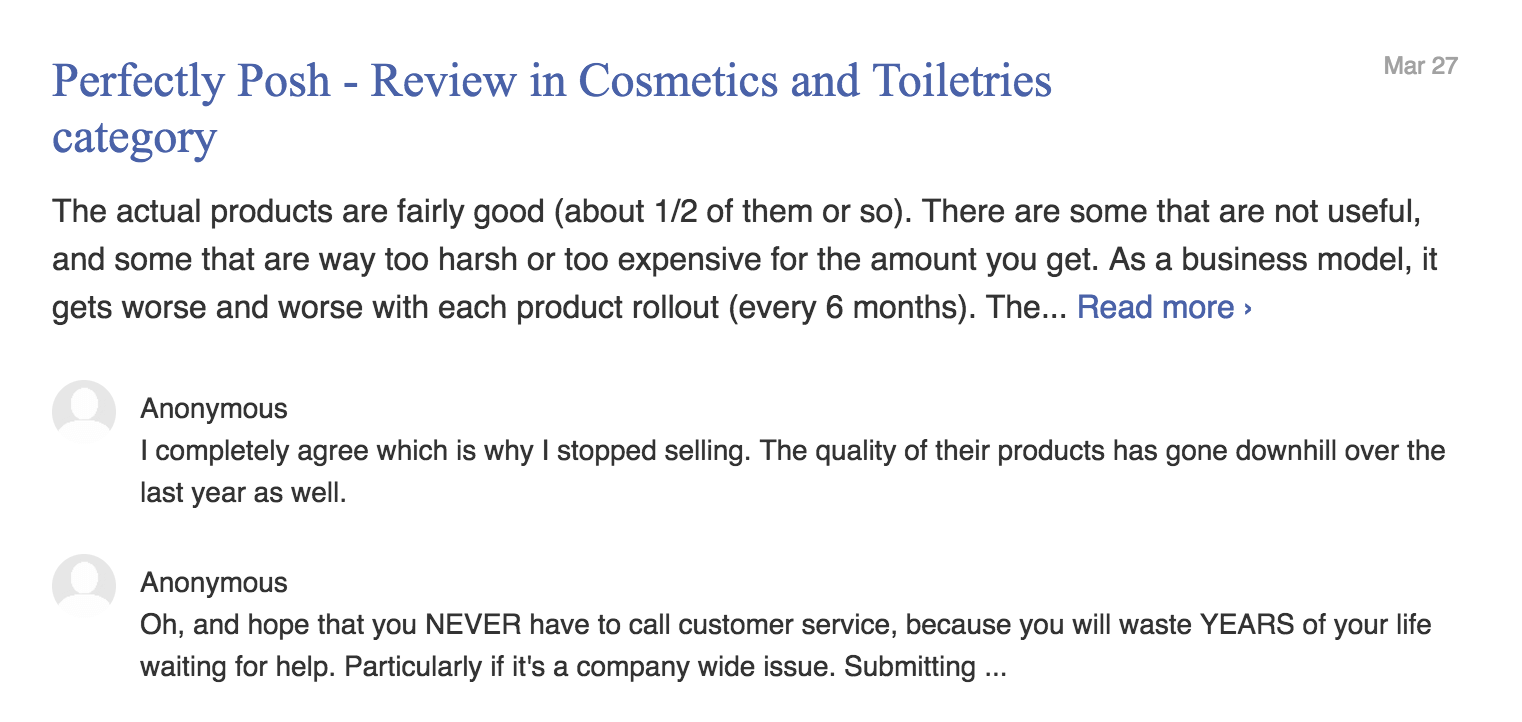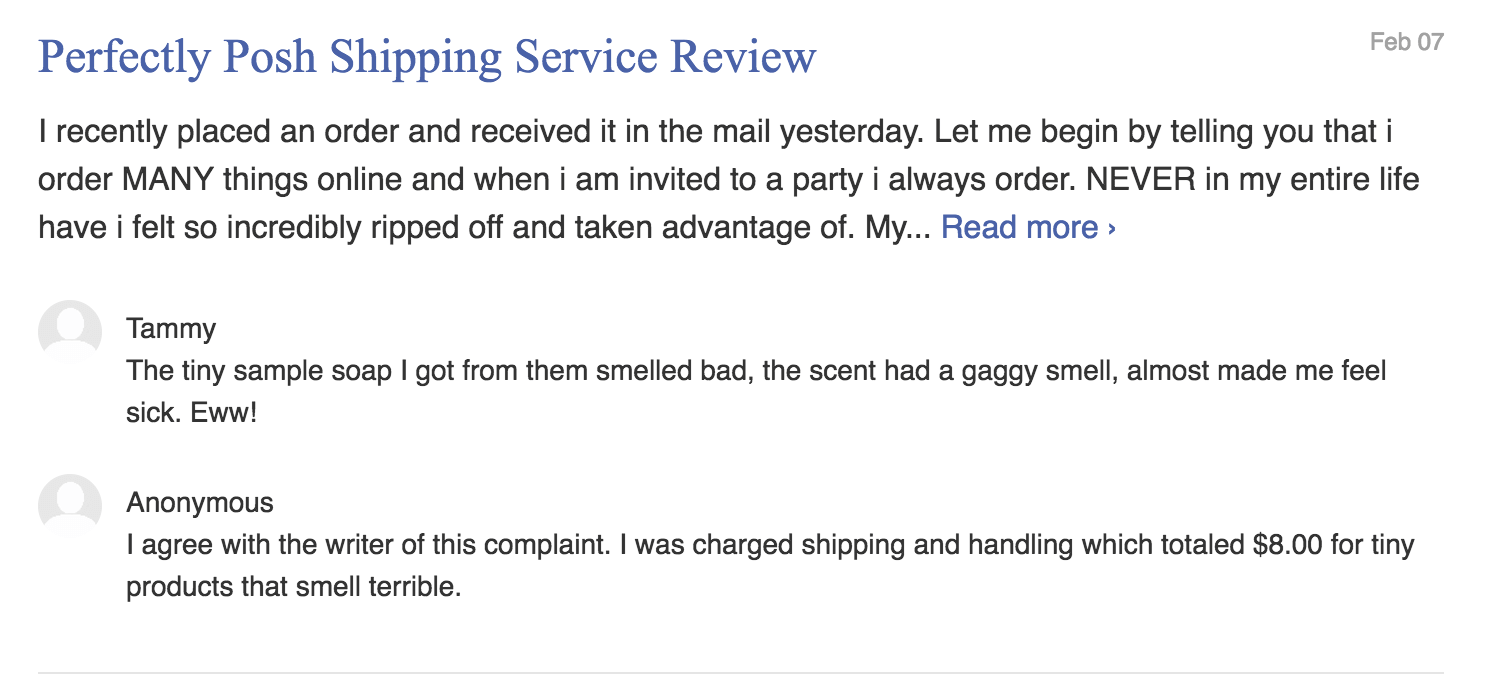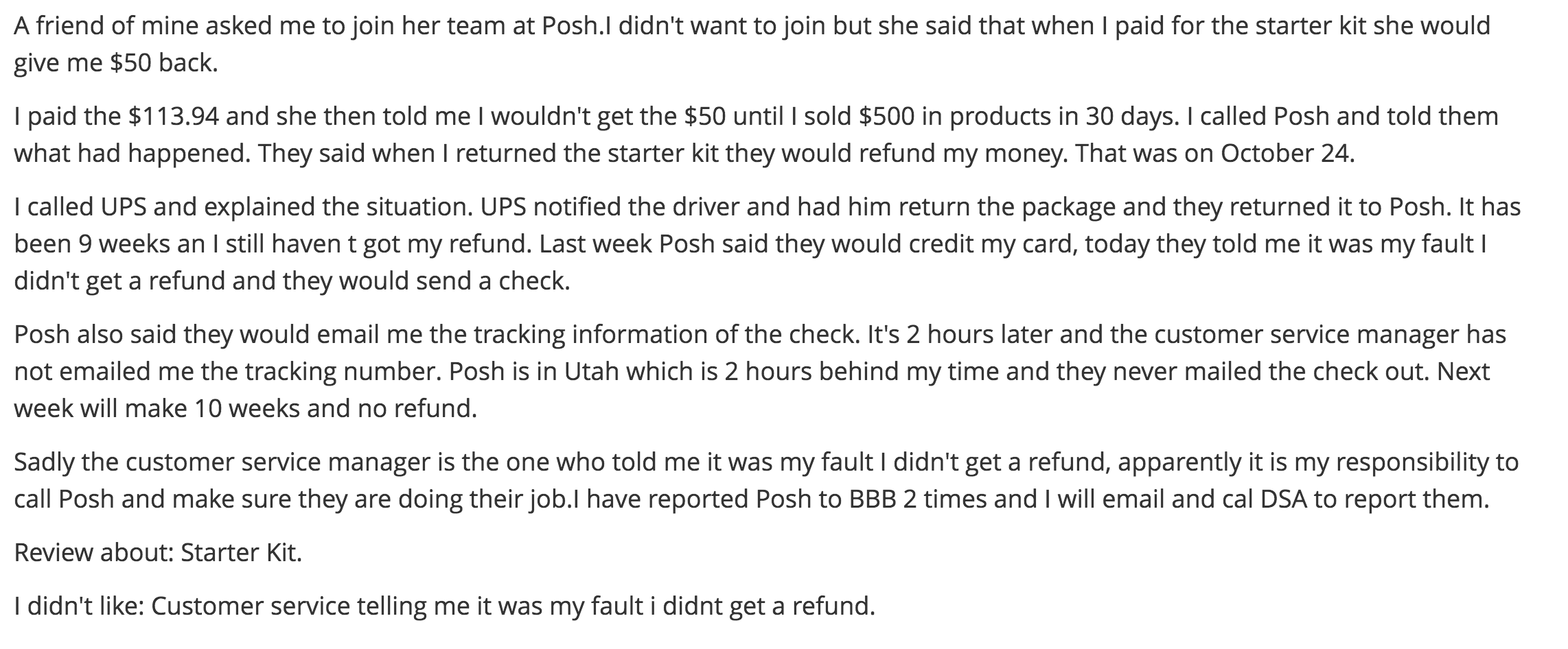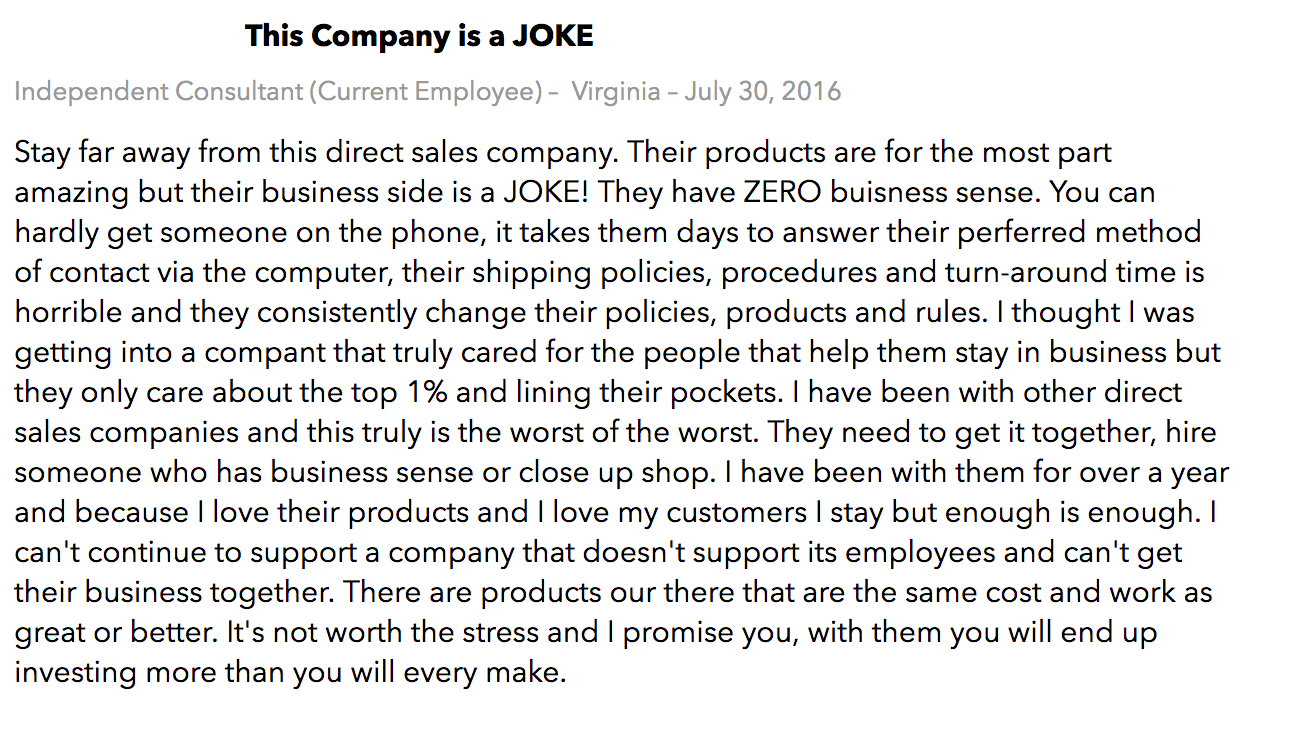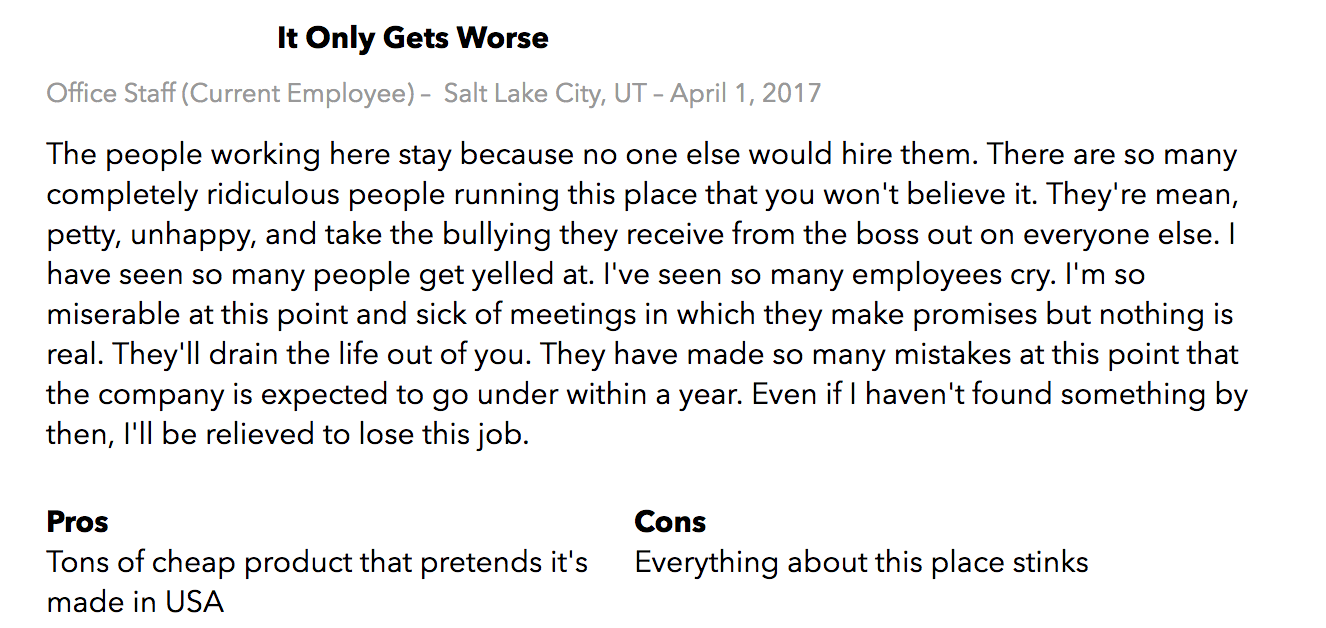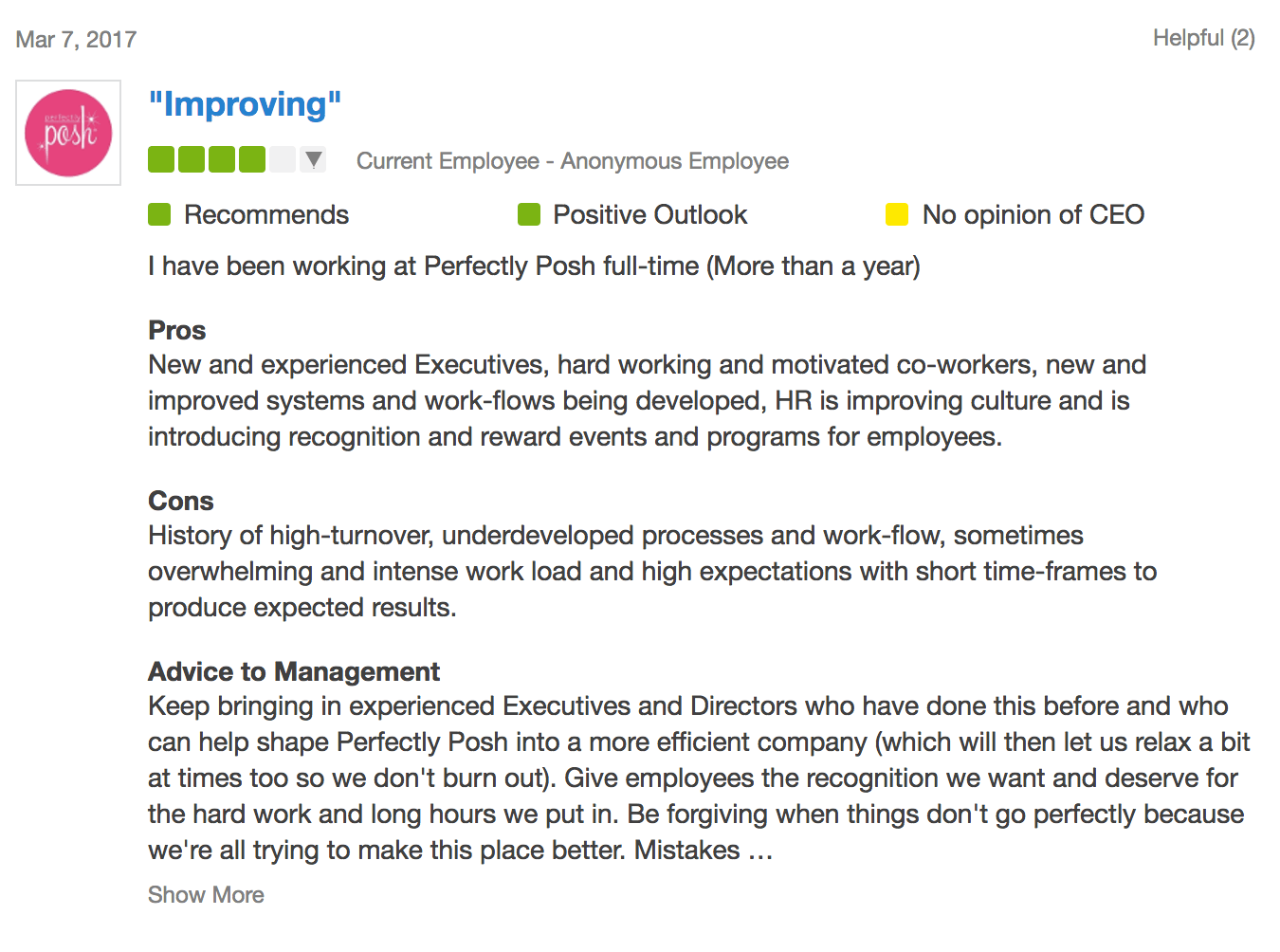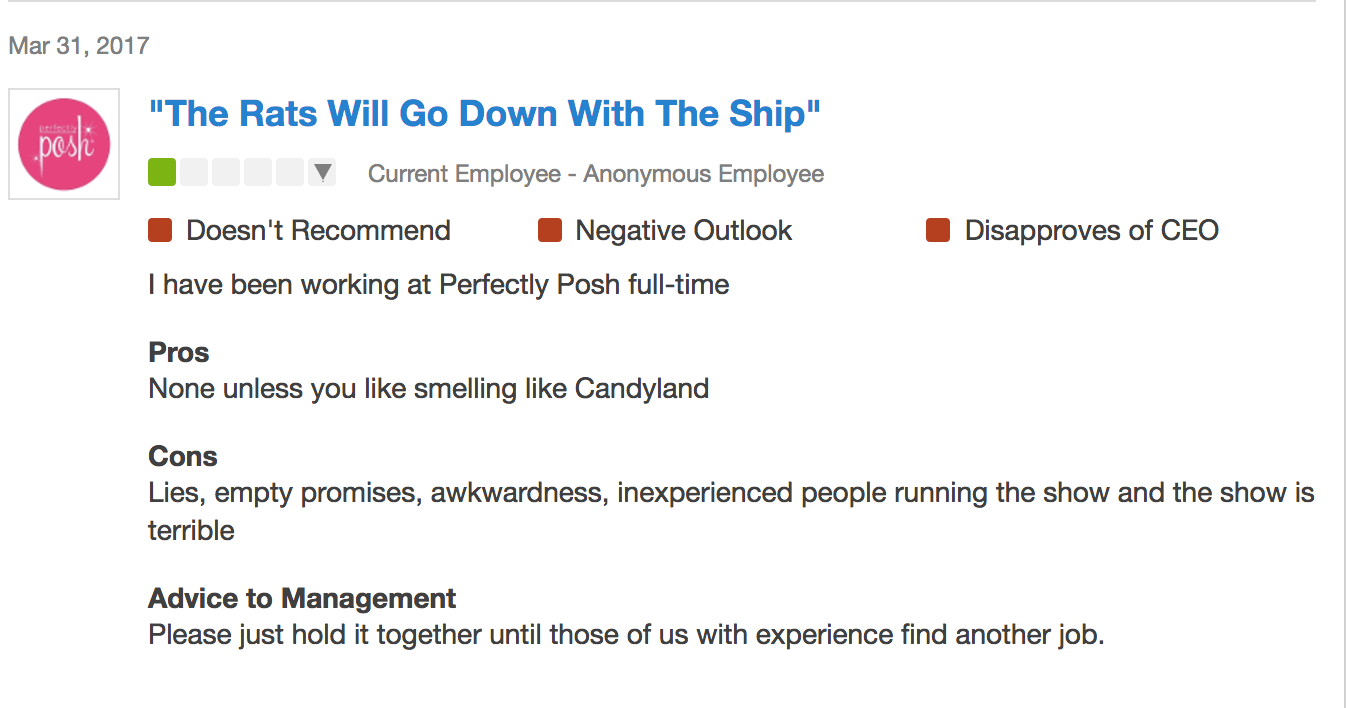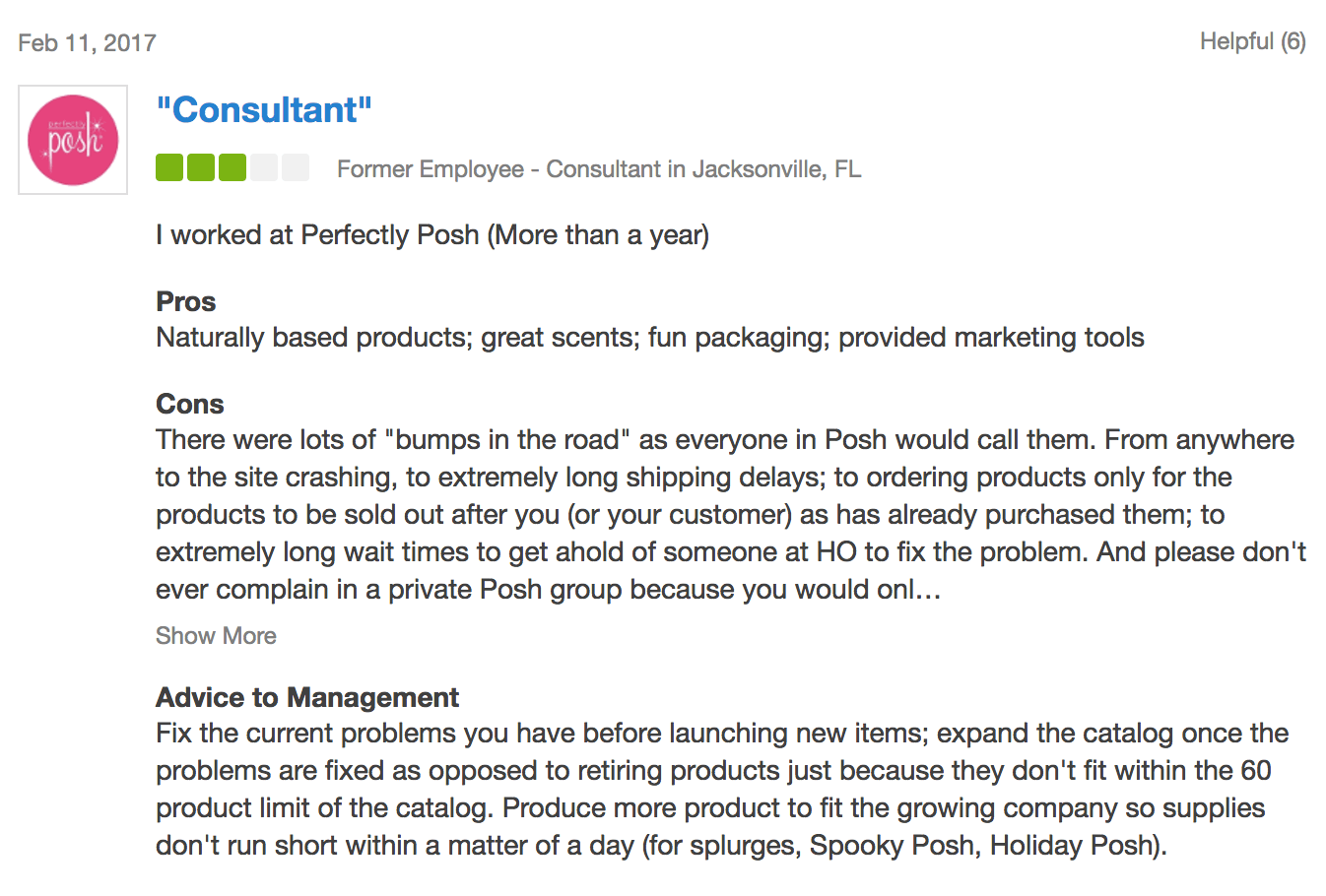 If you read all these complaints I think you won't want to join Perfectly Posh. By putting all these negative complaints here I don't want to say that Perfectly Posh is a bad company or it's a scam.
I just want to show you what I've come across on the internet so you can make your independent decision. I also came across many positive reviews. Positive comments are fine. No need to discuss it.
But you must know about all the issues that you may encounter in this company. I personally think that if there are so many complaints about Perfectly Posh and you still love MLM business then look for some other companies.
Also, look at the overall rating of the company. There are equally two types of people, those who are happy with Perfectly Posh and those who are unhappy with the program.
That's why I think most people reading this review will be like me on the fence about this program.
I personally don't see strong arguments in favor of Perfectly Posh. As you can see all these complaints and there are many of them prove that Perfectly Posh is far from being perfect.
Can you really become successful with Perfectly Posh?
Yes, of course you can be AND you can fail too. This is the reality. This is true for any business opportunity. For any company. But let's look into the eyes of reality.
MLM business is a good fit for those who have a lot of friends, who are super socially active.
They always have a ton of contacts in their phone book. Especially Perfectly Posh is well targeted at women. If you have a lot of contacts, friends and you feel you can push Posh products to all people that you know then do it.
The truth is that most people fail with MLMs because they can't make enough sales. It's really not hard to understand that it's really hard to make sales on a regular basis.
The only way is to work hard and build your own client list and then turn them into return buyers. Is it possible?
Yes, but it will take months, years. Sure, you can do it. Nothing is impossible. At least you can give a try to this program. I personally don't recommend it. But it's your choice.
Final word on Perfectly Posh
I know many Perfectly Posh members will be leaving comments on my post and I know from my experience that many of them will be berating me. This is normal.
But before you leave your comment I want you to read my Perfectly Posh review carefully and think twice before leaving your comment.
I'm not saying that Perfectly Posh is a scam. Sure, it's not a scam. It can be a good source of income for some people. But I strongly believe that most people fail when it comes to MLMs.
I have seen it in many other MLM companies. I believe MLM business is not for everyone.
It's mostly for those that are socially super active and feel comfortable pushing products to others. It's for those who have a lot of friends.
Finally, Perfectly Posh is not the best MLM company out there. The complaints that you can see above is the proof that Perfectly Posh is by far not the best business opportunity out there.
But it's possible to make money here and anyone can try it.
Are you not agree that building a business based on your passion and interest is WAY more interesting and easier than selling soaps? I think you know the answer.
MLM is a very specific type of business and it's not for everyone. This is my humble opinion. So, I'm not bashing Perfectly Posh. Anyone can give it a try. I personally don't want to recommend it.
Final glance at Perfectly Posh
Compensation plan
Products are not bad
Face-to-face selling skills required
Many complaints
Customer service is not great
Refund complaints
Products are expensive
Shipping delays
Overall rank: 40 out of 100

About the Author: Adam
My name is Adam. I'm the founder of Your Income Advisor. My goal is to help others succeed online, by exposing scams and reviewing top rated products. I can help you start
your own business online