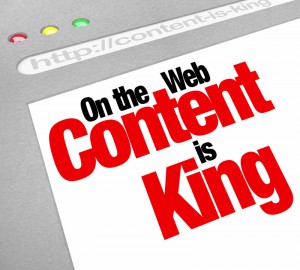 There is a lot of information on the web related to a website search engine optimization. It's not as easy as you might be thinking.
Optimization of your website means it will appear in Google's top search results. Getting a website ranked in top 10 is the #1 goal for any online marketer.
If your website is not on the first page in Google, Bing and Yahoo then your website traffic will be very low. If you have no traffic that means you have no sales.
Without traffic your online business will die. But, how to optimize your website for search engines the right way is heavily discussed among SEO experts.
Google algorithms change very often and you always have to be on the alert to make changes to your website if necessary. If you don't do it then your website can drop from Google top search results and that is most likely the end of your business.
About ten years ago when I first started my online business, Google paid much attention to keyword density. Keyword density – the number of times you use certain phrase or word within the text on your webpage.
Keyword density rule was very important to follow if you wanted your website to appear in search engines top search results.
If you used a certain keyword many times on particular page then Google spiders indexed your page under that keyword matching the text with the title of your page.
The more you used your keywords that matched the title of your page, the higher were the chances that Google would show your webpage in top search results.
Some internet marketers tried to make keywords the same colour as the colour of their page and by applying this trick they wanted to hide their keywords and cheat Google.
It worked for some time. But the situation has changed a lot since that time. Now Google can even penalize your entire website if you use keywords many times on some of your webpages unnaturally, because it is now considered as spamming. It is obvious that this kind of trick that some people used before and are still using doesn't work anymore.
The Internet community has changed and Google search algorithms as well. Neither Google nor internet community need keyword rich websites that are useless. People need quality websites with helpful content that are easy to navigate and where they can find answers to their questions.
Is keyword density still important for website optimization?
To prove my words let's take a few examples from Google. You can, for example, type "Making money online" phrase in Google search box. Once you've done it you will see Google's search results with 10 websites that are listed under the keyword you typed in Google i.e. "making money online".
Now you can open each of those websites (actually pages), press ctrl+F and type "making money online" phrase in the search box of each of those pages and search to check how many times this keyword was used.
Once you've done it, you will realize that each of those websites (pages) are listed in Google top search results not because of the number of times that specific keyword phrase was used on those pages.
You will discover that if that keyword phrase was used 1 or 2 times on one website (page), it was probably used 10 or more times on other websites (pages).
That proves again that a keyword density doesn't matter anymore. There are so many factors that affect a website ranking position, and keyword density is no more among the main factors for a website to appear in Google, or other major search engines such as, Bing and Yahoo.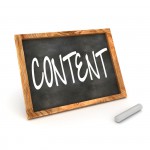 The important is the content that people love and come back to read. That proves again that Google doesn't pay attention to how many times a keyword is used on a webpage.
What matters for Google is the content that you have on your website that people find engaging and helpful.
So, our job is not to find secrets of getting higher rankings in Google. If you want to understand how Google raking mechanism works then you are going to fail because in many cases it seems to be illogical.
Our job as business owners is not to find the ways to exploit Google or find loophole in Google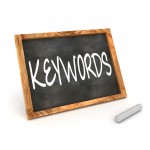 mechanism but to create a website that would be helpful to people.
If we can do it, then we don't have to worry about Google updates that can affect website rankings. Good engaging and informative content is the key to success.
Sometimes, people may not like the design of a particular website but if the content is 100% unique, then people love it and stay on it. There are many factors that contribute to a website rank.
Though we know many of them some are still unknown because no one knows exactly how Google rank sites. Very often, Google gives higher rankings to websites that don't even have any unique content.
If you worry much about how to rank your website, how to optimize it and rank for specific keywords, you will not rank for those keywords in Google. It's important to concentrate on making a website, not a rank-robot. You must remember that all search engines main concern is to list websites that contain good and quality content.
How to optimize your website?
But does all this mean that you should not pay attention to keywords at all? First of all, you need to find keywords that people use to find the information you are writing about.
For example, if people search in Google the keyword "How to lose weight fast" that means the text on your page should be optimized for this key phrase.
By optimizing I mean that your keyword must be used on your page 2,3 times. You can even use it more times but naturally and have an original and engaging content related to that topic.
First of all, it must be used in the title of your page and the title of your page should be written in capital bold letters. Then, you can use your keyword possibly 2 or 3 times within the text of your page but you must do it naturally.
And finally, try to use it once at the end of your page, possibly in the last paragraph. That will be enough to rank well on Google. Make sure you have at least 600/700 words in your article but 1000 words would be perfect. Longer article would rank better than a short one.
And remember that you must write with your own words and write for your visitors, not search engines. If you copy someone else's text then Google will either penalize your website or will not give your website any value.
And remember that your keyword must be used naturally. If you want to optimize your website then you need to create an engaging content that people find helpful. You do not need keyword rich useless website.
Website optimization today should be understood as creating a user-friendly experience, with good content that benefits people, because you create your website for people, not for Google robots.
If you write your content for people and optimize it for Google then your website will stay on Google for years because if people visit your website and stay on it then Google will give your website a high value.
Here is a link to WA post that can be very helpful.
Here is a link to my Wealthy Affiliate review – #1 online business community in the world. At Wealthy Affiliate you will go through online entrepreneur certification course that you MUST go through to learn the right methods to be able to rank your website. The first level is free and to take the advantage of all other levels you need to go premium.
First month of membership is $19 and then $47 for each month = $536 for the whole year. OR you can choose yearly and make one payment of $359. Your will also learn the basics of internet marketing and all you need to build a successful business online.
Actually, Wealthy Affiliate helped thousands of people including me to build a successful online business and I can honestly recommend this program to you because with the help of WA you can build your very own online business from scratch.
Feel free to contact me if you have any questions or leave your comments below and we will discuss it further.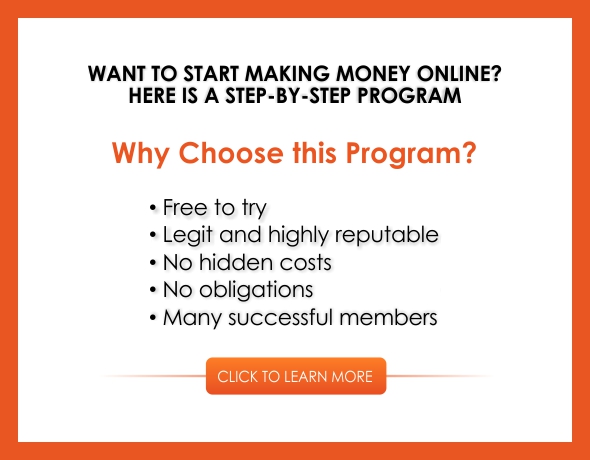 About the Author: Adam
My name is Adam. I'm the founder of Your Income Advisor. My goal is to help others succeed online, by exposing scams and reviewing top rated products. I can help you start
your own business online