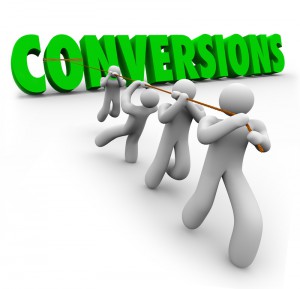 Conversion rate is an important issue for any website owner. Conversion rate is the percentage of visitors that make purchase on your website, i.e. those that convert from visitor into a customer compared to your website overall visitors.
This is very important metric for any website because you can have tons of traffic to your website but what is the use of it if you fail to convert your visitors into your customers.
So, from this we understand that traffic alone doesn't mean success and it is the combination of traffic and conversion rate that makes your website successful.
Some people don't understand the importance of conversion rate. For example, if you have a lot of pages on your website and your main sales page is buried within it and your visitors can't find it easily then you should make some improvements to your website otherwise you will not see any positive results that you possibly expect from your efforts.
To increase the conversion rate of your site you need to start tracking all your visitors' activity. You need to constantly work on your website to improve the conversion rate because it is much easier to apply some techniques to the existing content instead of bringing tons of traffic to your site.
There are some tips that I would like to share with you and which can improve your conversions.
1.When you write your sales copy or a product review, keep in mind that most internet marketers agree that long copy converts much better than a short one. But it shouldn't be too long as well. But how can you know if your copy is too long or not?
When you write you should mention key points without any fluff and show people all the pros of your product and the cons as well.
Don't lie or give promises you fail to deliver. Show why your product is different from other products and let your readers know what to expect from yours. Be open and convincing though in no way annoying or lying and remember that your page shouldn't be 10 feet long and don't make it a sales pitch.
2.When you write a title for your post, do it in the form of a question, because this way you can make your readers more engaged and feel compelled to answer it. To get that answer they will have to read your post. Remember to make the titles of your posts eye catching but not misleading. Always be honest and your visitors will love your content and respect you.
3.Link to your sales page from other related pages of your blog. This way you can easily increase your conversions. Make your link visible to your visitors by inserting it at the end or within the text of your posts.
4.Collect testimonials from your old customers because it is a proven technique that works and can help you convince some of your visitors who have doubts about your product or your credibility.
5.Try to mention your product in every post related to it on your website but mention it once and don't be annoying.
6.You can remove all unnecessary links from your main sales page to keep your visitor's attention focused on your message thus making your page convert better. I am not a strong believer of this technique because conversion depends on many factors and not just this alone.
Anyway many marketers affirm that this technique can help you increase the conversion rate of your website.
7.To increase the conversion rate of your website you need to make some changes to it and then test and try to see the best results. As I said, you can improve conversions from existing traffic instead of bringing additional traffic.
For example, you can place the link to your main product at the top of your page, at the bottom or in the text body of your page. Just try it and see what works best for you because what works for me may not work for you and depends on the type of product or even the design and overall look of your website.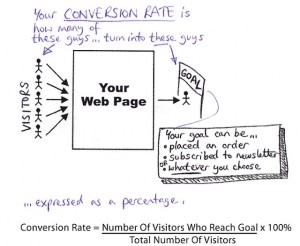 8.You can rewrite your copy to see which one works and converts better because in some cases you need to change the whole copy.
In some cases to change one or two paragraphs would be enough to see better conversions. In some cases you can change the design of submit button or call to action phrase to improve conversions on your website.
Some experts say that even changing the colour of call to action button can improve conversions. Most experts say that "get your traffic guide today" phrase converts much better than "order your traffic guide today".
9.In some cases you may need to change internal linking structure on your website. If you have too many external links on your website your visitors can leave your site even before they make a decision or a purchase. To understand the behaviour of your visitors you need to install Google analytics. For more information on Google analytics read my review.
10.I know some affiliate marketers who've started to see sales on their websites only after removing all buttons, and changing them to text links.
11.Adding an email list building strategy to your site by signing up to Aweber can definitely increase the conversion rate of your website. For more information read my article.
12.Design also matters in terms of increasing conversions. All successful marketers agree that professional looking website, beautifully structured and having nice images converts much better.
13.Using pop up windows can also help you increase the conversion rate of your website. Read my article for more information.
14.If you are just starting building your online business and on a low budget then you can use free WordPress theme. But premium WordPress themes have much better design and professional look.
It is undeniable fact that paid Word Press themes (premium themes) will help you convert your visitors into customers much easier and the price for premium theme is under $100.
If you are serious about building a business online then I recommend you to buy a premium WordPress theme.
15. Also, consider adding exit points to your pages, i.e. call to action phrases, such as "read about my number # 1 recommended product", "Click to save up to 50%", "Find out I made …$ in the last 30 days" etc.
To know how to increase conversions of your site using legit techniques you need to get trained at the right place that will save you from wasting time on numerous scams and taking wrong steps in the wrong direction.
My advice would be starting with Wealthy Affiliate where you will learn the basics of internet marketing and get #1 support from successful internet marketers, i.e. people who are already making real money.
I'm a premium member of Wealthy Affiliate and you can get support from me, both within WA and on my site as well. I hope my article will help you increase the conversion rate of your website.
If you still have any questions please leave your comments below or send me an email and I will reply within 24 hours.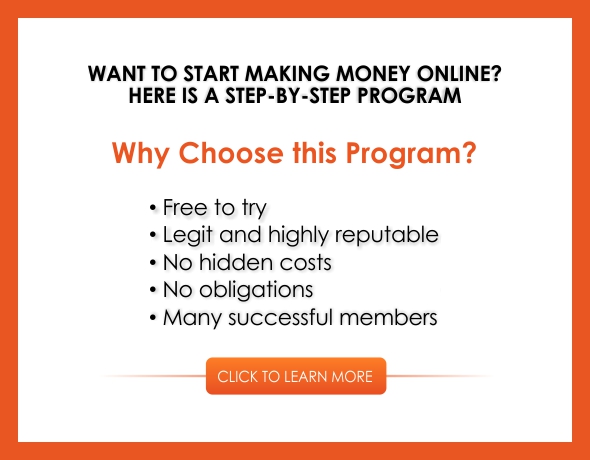 About the Author: Adam
My name is Adam. I'm the founder of Your Income Advisor. My goal is to help others succeed online, by exposing scams and reviewing top rated products. I can help you start
your own business online