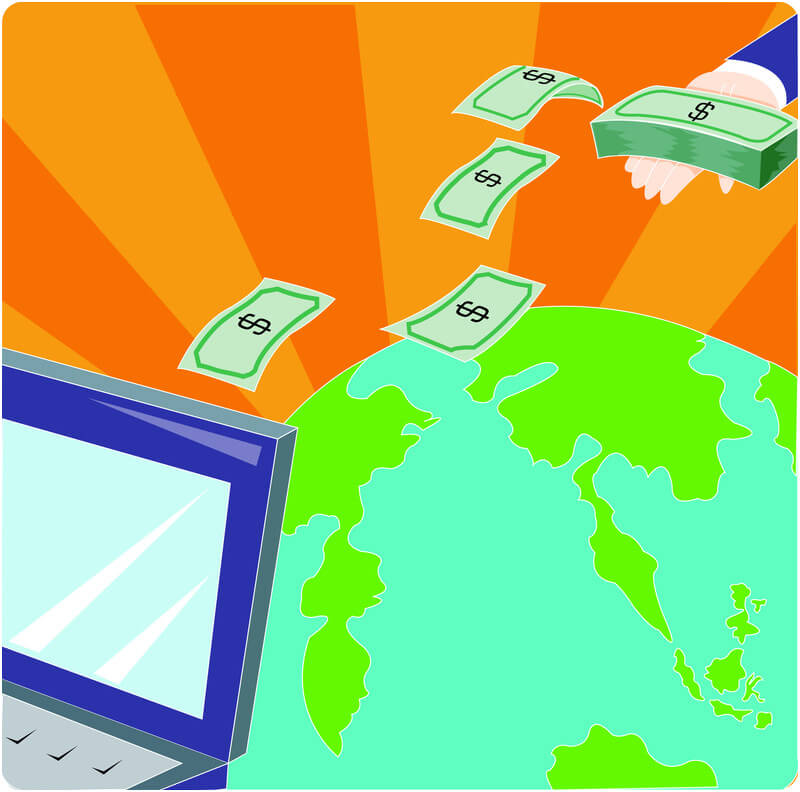 It's not a secret that everyone wants to make money and when it comes to making money online there is a big misconception:
Most people think and believe that money can be made not only easy and fast but in large amounts too.
Those that are just starting online can't figure it out whether it's really possible or not because internet is full of opportunities.
Every opportunity looks as a shiny object and people tend to trust programs that promise them immediate results and luxury life.
In this article I'm going to tell all the truth about making money online, various opportunities available online and how to start making money without any gimmicks.
I will show you several opportunities that can allow you to make money fast and I will explain how much you can make. I will also show you a program that takes time and effort but allows you to replace your regular income over time.
How to make money online fast and how much you can make
First off, I want to tell that making money online fast is possible but the question is: Is it worth your attention? Is it worth your time and effort? The answer is not simple because everyone's expectations and requirements are different.
For someone to make $100 a month is a great opportunity because they don't want to have an online business that takes time, they don't want to run a website etc. They are happy with their regular job and the amount of money they earn.
They have some spare time and want to spend it online to make some extra cash. That's it and that's ok. For such people there are quite a few opportunities and they can make you some pocket money.
But when I say you can make money fast through these opportunities I don't mean you can start making money in seconds or by doing nothing. You have to spend some time to complete some tasks before you get paid.
Tasks are not difficult and can be completed if you have some basic knowledge about internet, how to do search, fill out forms etc. There are quite a few opportunities such as, trading binary options, paid surveys, paid to click, paid to search, paid to test products, etc.
If you want to know exactly what each of these opportunities means and how you can make money with it and how much you can read my recent article in which I described all real opportunities and you can choose any of them.
The bottom line here is that you can't become rich in this case, but you can make some income. For me personally all these opportunities are a waste of time because I can spend my time more wisely by doing things that allow me to make enough money to quit my job in a few months.
Anyway, it's up to you to decide which way to choose and how much you want to earn. If you want to make serious money then read further.
You CAN'T make money online fast
When it comes to making serious money online you simply can't make it fast or easy. In short, there is no way to speed up the process. It should go naturally and it happens for everyone differently.
For someone it may happen in a year or two, for someone it may happen in a few months, for someone it may not happen at all simply because they don't have enough patience to apply the knowledge they have learned to see the results of their online efforts.

There is a proven way
In order to start making money in the amounts that will allow you to quit your job you need to follow a proven way that others have followed. This proven way is an affiliate marketing that allows you to sell someone else's stuff through your own website and earn a commission for each sale.
This is a proven method that has been tested thousands of times and has been working for years and it will work for many years to come, probably until internet exists.
But in order to achieve the results you expect from your online efforts you have to get trained first and then start applying the knowledge and while applying it ask for support whenever you feel you got stuck. Thousands of people followed this way and achieved amazing results.
Some of them are making 6 figure income, some are making 5 figure, some are making a few thousands of dollars. So it really depends, but when it comes to online business, it works as follows: you learn how it should be done, then do it and don't expect any results in the first few months or maybe even a year or so and then it starts to pay off.
I think the same pretty much applies to our real world. You can't expect any profit if you haven't done anything prior to this point.


What now?
From my personal experience I can recommend you a program that has ten years of experience of educating people and helping them build their own online business and they have many success stories and this my website is my success story.
I can't say that I'm making millions, but I'm already making money and receive my commissions every month. This is what I've achieved for now since I've launched my website on November 2014. I received my first commission on October 1st 2015.


It took me 9 months to achieve it. It's not the best result that can be achieved. To be honest, I have done a few mistakes along the way and that's why it took a little longer for me. For some people it happens faster and for some longer than me. Anyway, it's absolutely possible if you're willing to put in the time and effort.
Your next step to making money
After joining the program you will follow a step-by-step training and learn how to build a website that will make you money through hard work and patience.
After each lesson you will complete a task and by the time you complete the training you will have a fully functional website that will start gradually making you money.
But it doesn't mean that after completing the training you will be sitting doing nothing and money will flow into your pocket. You will be continually working on your website and improving it to make it more and more profitable.
You will have access to all necessary tools required for your business to be profitable
You will have access to 24/7 support through email, private message, forum chat and live chat
You will have access to weekly live trainings that will keep you informed of any new trends or changes taking place in online business world so that you can take your business to a higher level
You will have access to the founders of the program that are always helpful and polite
And many more and all this is included in your membership price.
This program is different from all other programs because it does never make promises it can't deliver. It delivers 100% of what it promises to deliver on their website before you decide to become a premium, i.e. paying member of the community.
And even more, they allow you to try the program for free so that you can see what you are exactly going to get from your membership.
The owners of the program clearly state on their website that you won't fail and they promise you this ONLY if you don't quit. Yes, that's true. If you follow the training and do what you have been taught you will not fail.

The owners of this program have many success stories because they have created a service that people love and recommend to others and so do I because I'm getting results.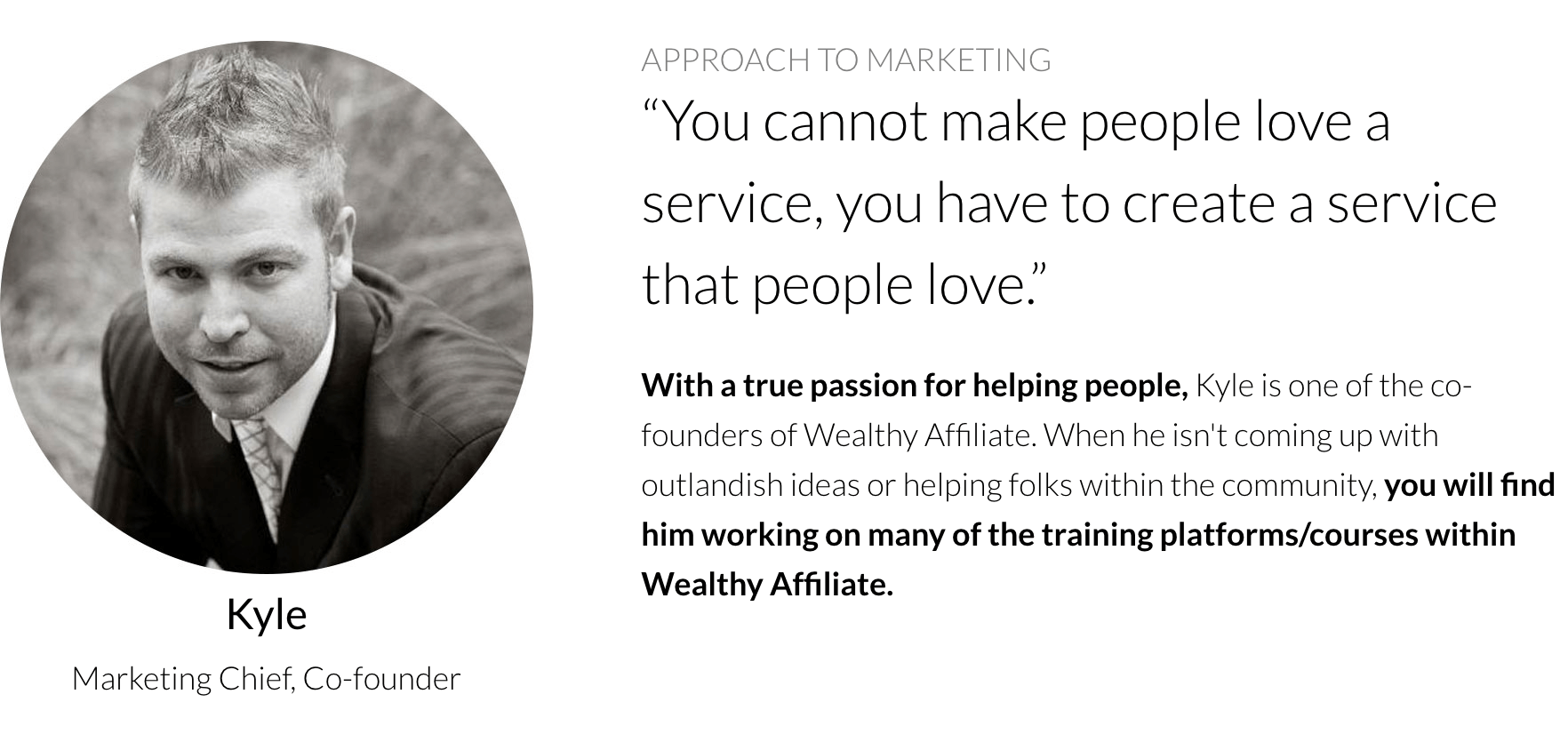 If you want to know more details about my recommended program you can read my review by clicking on the image below. Let me know if you have any questions and I will be happy to help you out.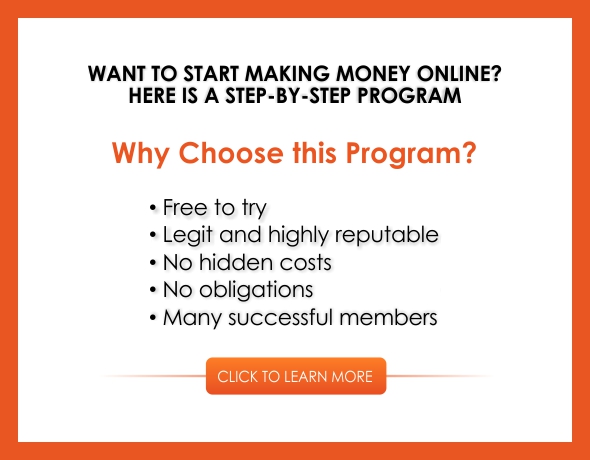 About the Author: Adam
My name is Adam. I'm the founder of Your Income Advisor. My goal is to help others succeed online, by exposing scams and reviewing top rated products. I can help you start
your own business online