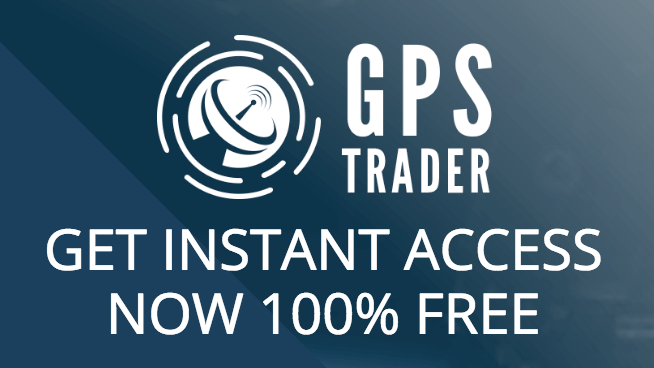 Product name: GPS Trader
Website: www.gpstrader.co
Product Creator: Richard Heffner
Price: Free to join + requires minimum investment of $300
Overall rank: 5 out of 100
Verdict: Scam
I write product reviews almost every day and every day I come across programs that blow my mind. Not all of them, but most of them. Yes, most of them and that's true. And GPS Trader is one of them.
Once I'd landed on their page I knew that this one was a complete waste of time and I was right. In his promotional video Richard Heffner surpassed all my expectations. I've seen many promotional videos, but this one was a total BS.
Richard claims that in 3 months he made 27 random people millionaires. This is a very interesting claim because his website domain name www.gpstrader.co was registered on April 26, 2016.
What does it mean? Only one thing – Richard is lying to you. Second, is there any proof that he made 27 millionaires? No such proof.
But there are more ridiculous claims from him that I want to discuss further in my review if you still think that GPS Trader is going to help you become another random millionaire.
The main idea behind GPS Trader
GPS Trader is a new binary options trading software that was created by Richard Heffner and his brother Josh.
They claim that their program is the real deal and it's different from other binary option trading programs because they use GPS satellite to provide you with binary signals before any other traders can get them and that's why their program is 100% risk free and guarantees your success. Really?
Let's take a closer look and see how these two guys can help us in achieving our financial goals.

Pros of GPS Trader
Cons of GPS Trader
No refund
Involves a high level of risk
Ridiculous claims
There are MANY negative reviews of GPS Trader
Complaints
GPS Trader explained
If it's not the first review on binary options you read on my website you already know my opinion. Binary options business can be profitable if you know what to do. When and where to invest, how much to invest.
But I'm not a big fan of this business because it's a kind of gambling and you can lose all your investment even when you are 100% sure that you're doing everything right.
This is the nature of this type of business. I know people who lost lots of money in this business and my brother is one of them. If you take a look at the comment below you will see that this guy has 5 years experience and knows a thing or two.
He admits that he changed many brokers because most of them try to cheat you. Their main goal is to convince you to invest as much money as possible because they earn a commission from your investment. But they never guarantee you any income.
They just want to convince you that everything is under their control and they know what they are doing, but when it comes to guarantees or loss of your investment, they wash their hands of it.
Very often they convince people to invest at least $10.000 for bigger income, but I really don't recommend to listen to them.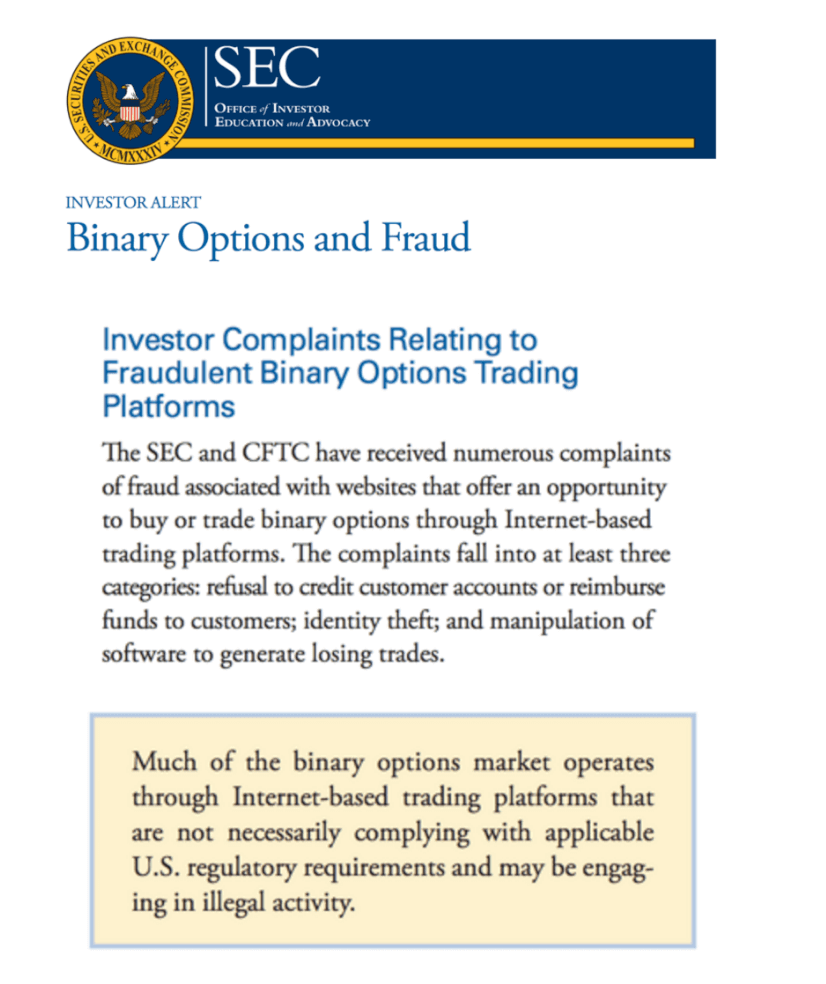 Remember that many brokers don't have even a license and don't follow any regulations. To give you some proof I suggest that you read the document above. I believe this proof will be enough for you to make the right choice.
How GPS Trader works
Richard claims with his system you can make $850 per hour or $12.000 per day and he even claims that you can make $20.000 per day in 3 simple clicks.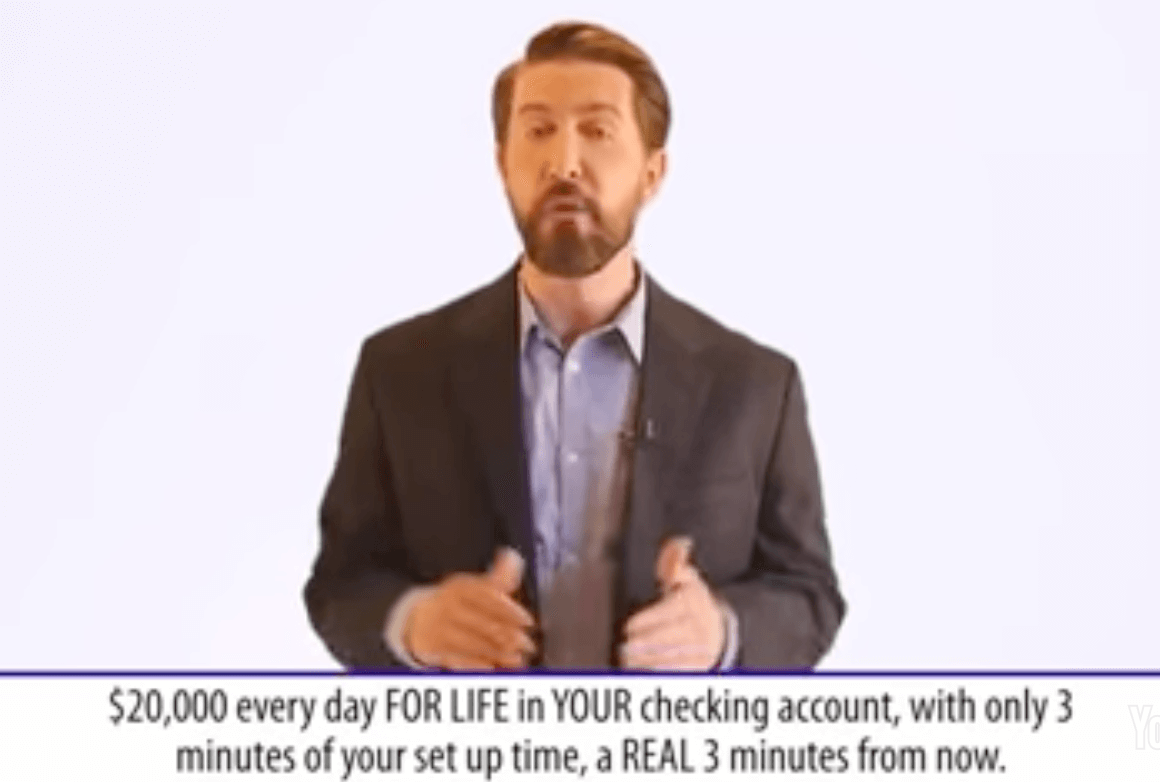 He even promises that you can earn this amount for life for which you need to spend only 3 minutes of your time to complete the set up process.
He claims that normal people are already doing this and the process is 100% risk free. Is all this true?
Let's see the process and how it works so you can decide whether you are in or not.
Richard explains the process as the easiest that consists of 3 simple steps:
Step 1: Fill out the small form on the page ( name and email).
Step 2: Download the auto trading GPS Trader App.
Step 3: Set the GPS Trading App to AUTO trade
That's it. And his team at GPS Trader will take care of everything for you.
And here is how I see the situation and the whole process:
Step 1: Many binary option websites that I've seen so far were honest at least in one thing. They had a disclaimer that said they didn't guarantee any income and trading binary options involves a high degree of risk and can result in the loss of your entire investment.

And they don't recommend to invest money you can't afford to lose. Even crappy binary sites have this kind of disclaimer. When it comes to GPS Trader, they don't even have a disclaimer which is the first huge red flag.
Step 2: Richard claims that the process is 100% risk free. Is this true? Not at all. Again he is lying to you. It's true that you can create a free account at GPS Trader website or any other Binary platform.
But in order to start trading you need to invest at least $250. When it comes to GPS Trader, you need to invest at least $300. Anyone who has some experience in binary trading business know that there is no money back guarantee in this business.
Once you've invested, you can't get your money back. Now think, how can GPS Trader can be 100% risk free? Is it possible? Sure, It's not. Is Richard honest with you? No, he is lying to you again and again.
Step 3: I've done a couple minutes of research and found this complaint. Read it carefully please. Remember, there are MORE complaints about GPS Trader.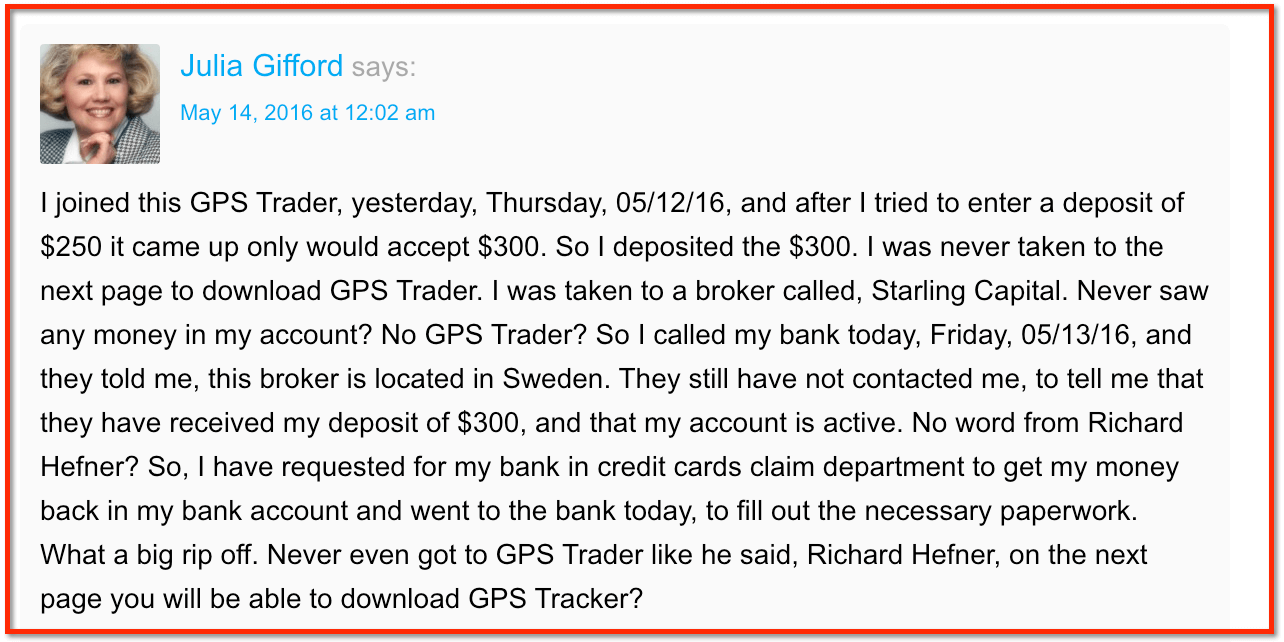 But I think this one complaint will help you see the reality. Julia deposited $300 and couldn't even get their account approved. In fact, she lost $300 with GPS Trade without even trading.
Step 4: Julia was unable to even download GPS Trader software.
Step 5: Richard guarantees that you can make $20.00 per day with GPS Trader. Is it possible? If you continue the search you will realize that there are TOO MANY negative reviews of GPS Trader on the internet which proves again that people don't get the results Richard promises in the promotional video.
Step 6: I found two videos of GPS Trader on YouTube, one with 12,196 and the other with 2,101 views and both videos have comment field disabled.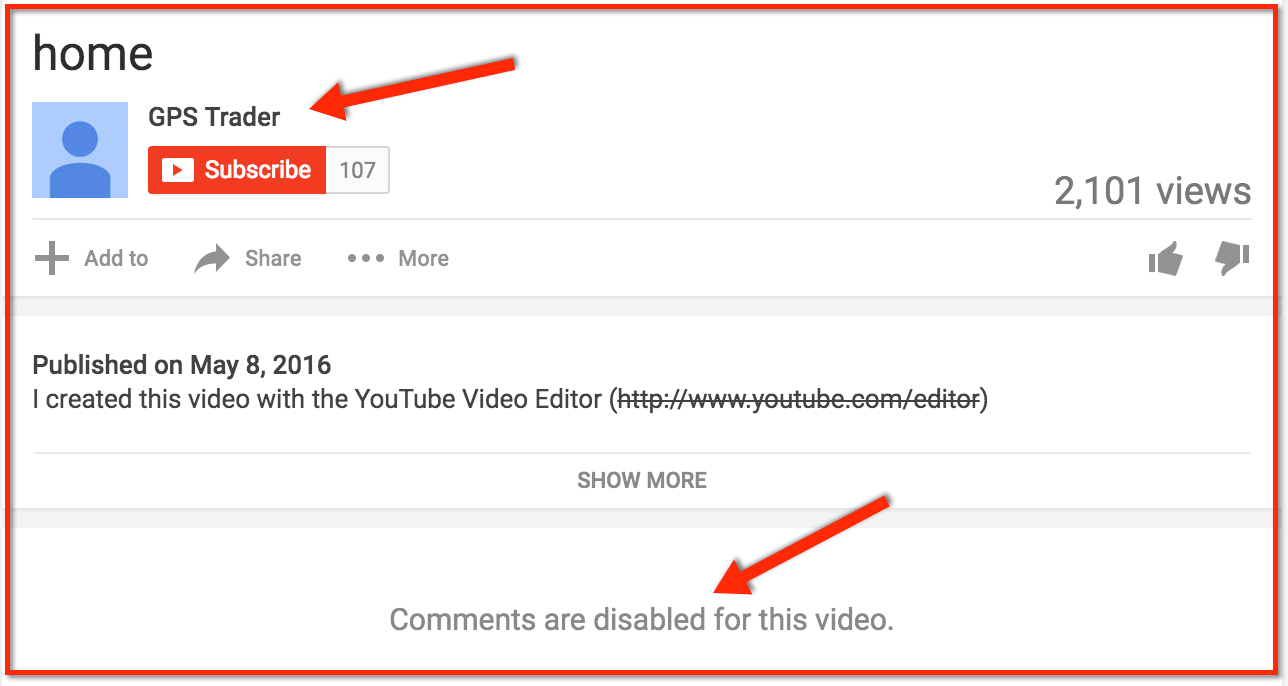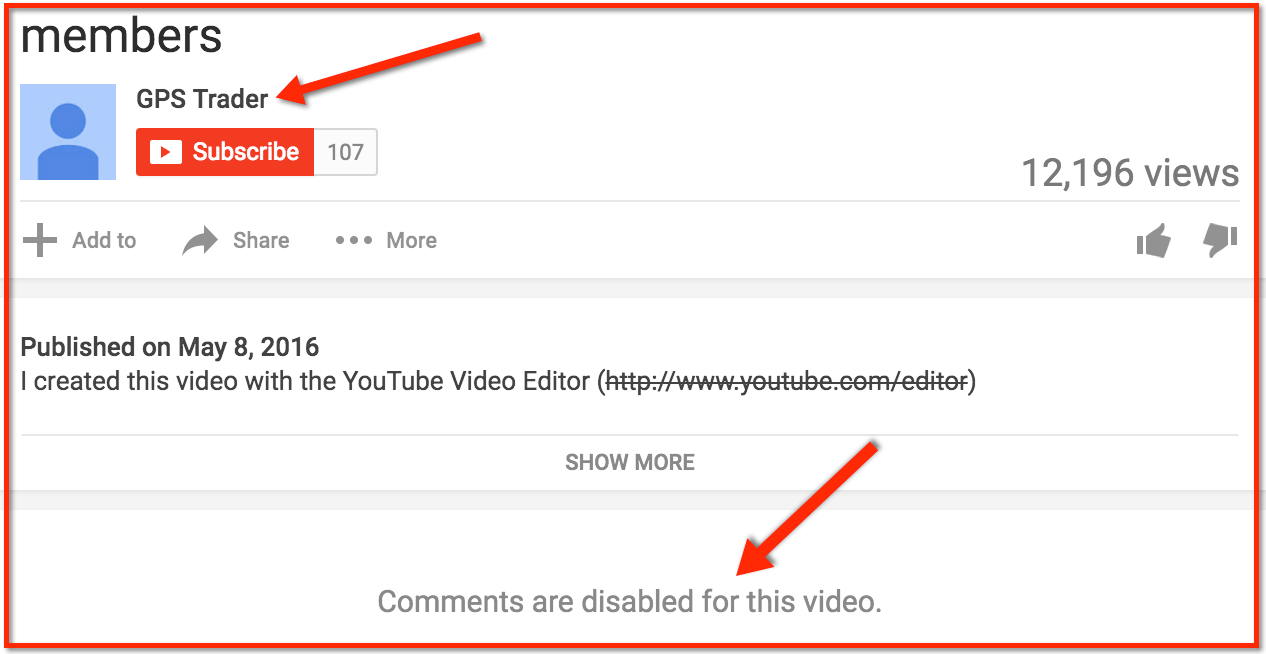 It looks like Richard and his brother are well aware of negative reviews and complaints and that's why they don't want to engage with people or give any explanations.
Step 7: Richard shows you fake Facebook testimonials on his website because they are not clickable.
Can you really be successful with GPS Trader?
First, they claim that you don't need any experience to make thousands of dollars with binary options. You can make money with a few simple clicks! Sure, this is not true.
Making money through auto trading is impossible. You definitely need knowledge and experience. Remember, losing money in binary options is as easy as simple clicks.
Any program that claims that you are protected from making a mistake when pacing bids, is lying to you. Richard claims that his program can guarantee your success thanks to connection with GPS satellite. Don't trust him!
People that use software and have years of experience are still losing money in binary options. Software
can't always send you winning bids because software doesn't know what is happening on the market, software doesn't know anything about market fluctuations.
The fact that Richard claims that his software can guarantee you 94% success ratio is ridiculous enough to understand that this program a total crap.
Plus if you don't do a serious research of who your broker or how credible the trading platform is, you are going to put your money at risk.
Final word on GPS Trader
If you're a loyal reader of my site you know that I always try to be very realistic and honest when writing product reviews. I don't like hype that we unfortunately can see in most programs we come across almost every day on the web.
And unfortunately, GPS Trader is not the same crap site, it's even worse than many others that I've seen so far. Richard lies to you right from the start and makes ridiculous claims.
He shows you fake numbers and fake millionaires. Richard is so desperate for money that claims that you can start making $20.000 per day in a few seconds from now.
He claims that his team of brokers will integrate everything for you. You don't have to do a single thing other than fund your account! And in fact, it's the only thing he needs from you. Your money!
The complaint above clearly proves that this man is not going to help you become rich. Believe me, you will be richer IF you stay away from Richard and GPS Trader.
Final glance at GPS Trader
Free to join
No refund
Involves a high level of risk
Ridiculous claims
There are MANY negative reviews of GPS Trader
Complaints
Overall rank: 5 out of 100
Verdict: Scam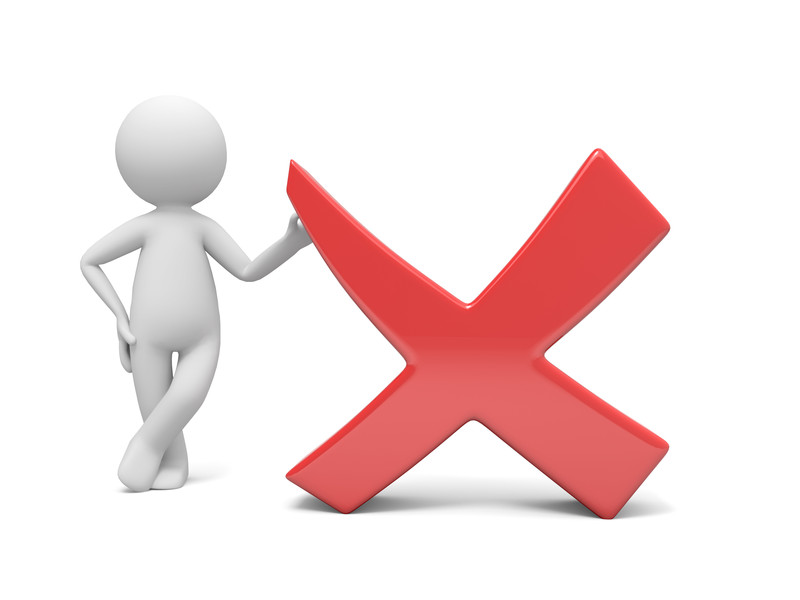 About the Author: Adam
My name is Adam. I'm the founder of Your Income Advisor. My goal is to help others succeed online, by exposing scams and reviewing top rated products. I can help you start
your own business online