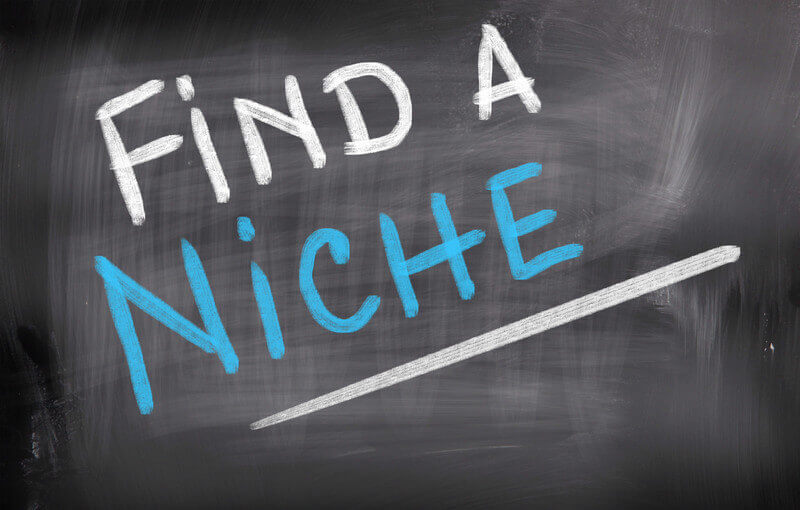 Affiliate marketing starts with a niche. This is the very core of your online business. Though affiliate marketing seems to be easy in fact it's not that easy.
It's easy when you know what you are doing and extremely hard when you don't know what to do and what steps must be taken to get you the results you may be expecting from your new affiliate marketing business.
I will not be talking about affiliate marketing in this post because I already covered this topic in many other posts on my website.
I covered various aspects of it and I provide links to those posts below for your information. I will get right to the point of our post about finding your niche.
Affiliate marketing for beginners
As I said above, affiliate marketing starts with the right niche selection or in other words with selection of the right niche.
From my experience for the last 5 years in affiliate marketing which includes my personal experience, learning from the experience of other successful affiliate marketers I can tell you one thing with 100% accuracy: There is no such thing as a wrong niche.
Because almost any niche can make you money. Making money is one thing while the amount of money you can make is a different thing.
There are niches that can make you not only a full time income but way more. There are niches that can buy you a house for half a million per year.
There are niches that can buy you something for $200,000 per year and there are niches that can make you only $10,000 per year which is not so bad to be honest.
It's still a good amount of money considering that you do the work in the beginning and then your niche site makes you money for years to come if not forever.
Let's see how you can choose a niche for your new blog.

Interest/passion
First of all, it has been said hundreds of times and I want to tell once again. Many people ask: What is the best niche for my business?
The best niche is the one that
1. You are passionate about

2. You have knowledge about and expertise

3. You want to talk about for hours and teach others and it will not bore you
When you choose a niche and start working on your new niche website it takes some initial steps, such as setting a website, hosting, website customization and some advanced steps, such as creating content for your website, on-page SEO, off-page SEO, optimization your website for maximum conversions which is a continuous action.
Advanced step can take up to one year or so until you start getting traffic and start monetizing your website.
If you are passionate about your niche and love to do anything related to your website you can wait for one year even if you can't monetize your website in the first months.
Your main incentive will be your passion. It will motivate you which is critical in any business.
Without self-motivation you will burn out very quickly. That's why make sure to choose the right niche for you.
Second aspect of niche selection is about having expertise in your niche.
Some people may have an experience and knowledge about their selected niche which is great.
But some people very often ask a very simple question: I love my niche but I have zero knowledge about it.
How can I teach others and become an authority in my niche?
The answer is super simple too and it can be confirmed by many experts in niche affiliate marketing business.
If you don't know your chosen niche it's not hard to learn it thanks to abundance of information available on private blogs, forums, info directories like wiki and many other sources.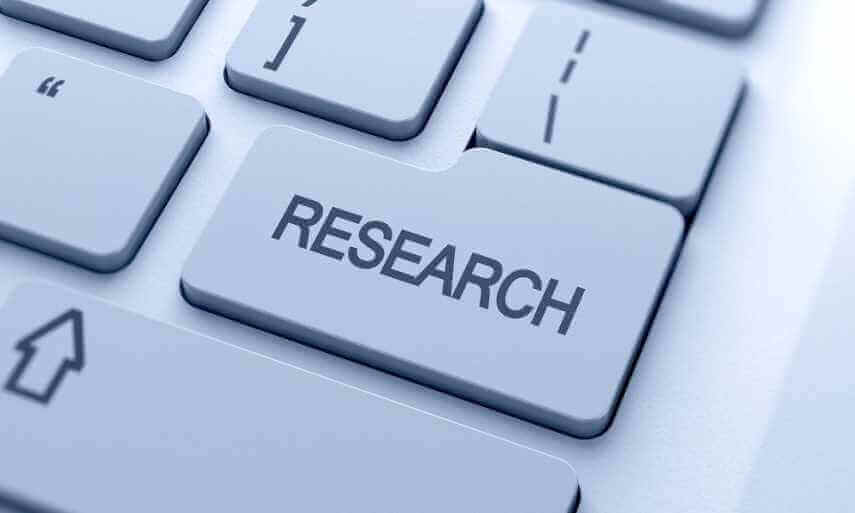 You can also take advantage of offline sources. Anyone can become an expert in any niche within 2,3 month period.
I know it firsthand and over the years did a few times. Currently I'm running two main sites: this one and another niche site is related to optics.
So, it's possible if you are a hard working and goal oriented person.
Finally, choosing a niche based on your passion alone is not enough.
You must realize that you must be willing to talk about your niche for as long as you plan to run your online affiliate marketing business, probably for years or even for your entire life.
You have to continuously improve your knowledge, learn new things and teach others. Your ultimate goal is to become an authority in your niche.
Niche research (keyword/competition)
Niche research includes both keyword and competition research which is not a 5 minute process.
Besides your passion you also need to choose a niche that you are not only passionate about but you can take it to the level when you can bring enough traffic and make a good number of sales each and every month.
Because your sales directly depend on the amount of traffic you can get from search engines, such as Google, Bing and Yahoo.
As I said above, there is no such thing as a wrong niche. Theoretically and technically speaking you can become an authority in any niche.
But there are two types of niches: relatively competitive and highly competitive.
You can break any of them though the difference in the amount of work to be done is HUGE.
In highly competitive niche you need to do a lot of work to be able to compete with authority websites.
And it's not a fact that you will be able to outrank them on Google.
For example, this very site is in MMO (make money online) niche that is highly competitive and though I'm getting a decent traffic and successfully monetize my website, I was unable to get the amount of traffic I initially expected.
You can read here for my income proof. Though I'm happy with my income it's not as much as I expected it to be.
Two years ago I launched another website in the same niche as an experiment and had over 50 quality pages and my traffic has never been more than 1,3 visits a day.
Then I stopped working on it. Recently I did some research and launched a new website in a completely different niche and so far I'm very happy with the results.
I have 17 pages of content and my daily traffic is 4-8 visits a day. It's 3 months old website and already I see my website traffic grow every week.
My previous site that had 50 pages was 1 year old and my traffic never grew more than 1,2 visits a day.
By this I mean when you choose a niche you must choose one that is not too competitive.
Below you can see two screenshots that I made for you to show highly competitive niche and relatively competitive niche.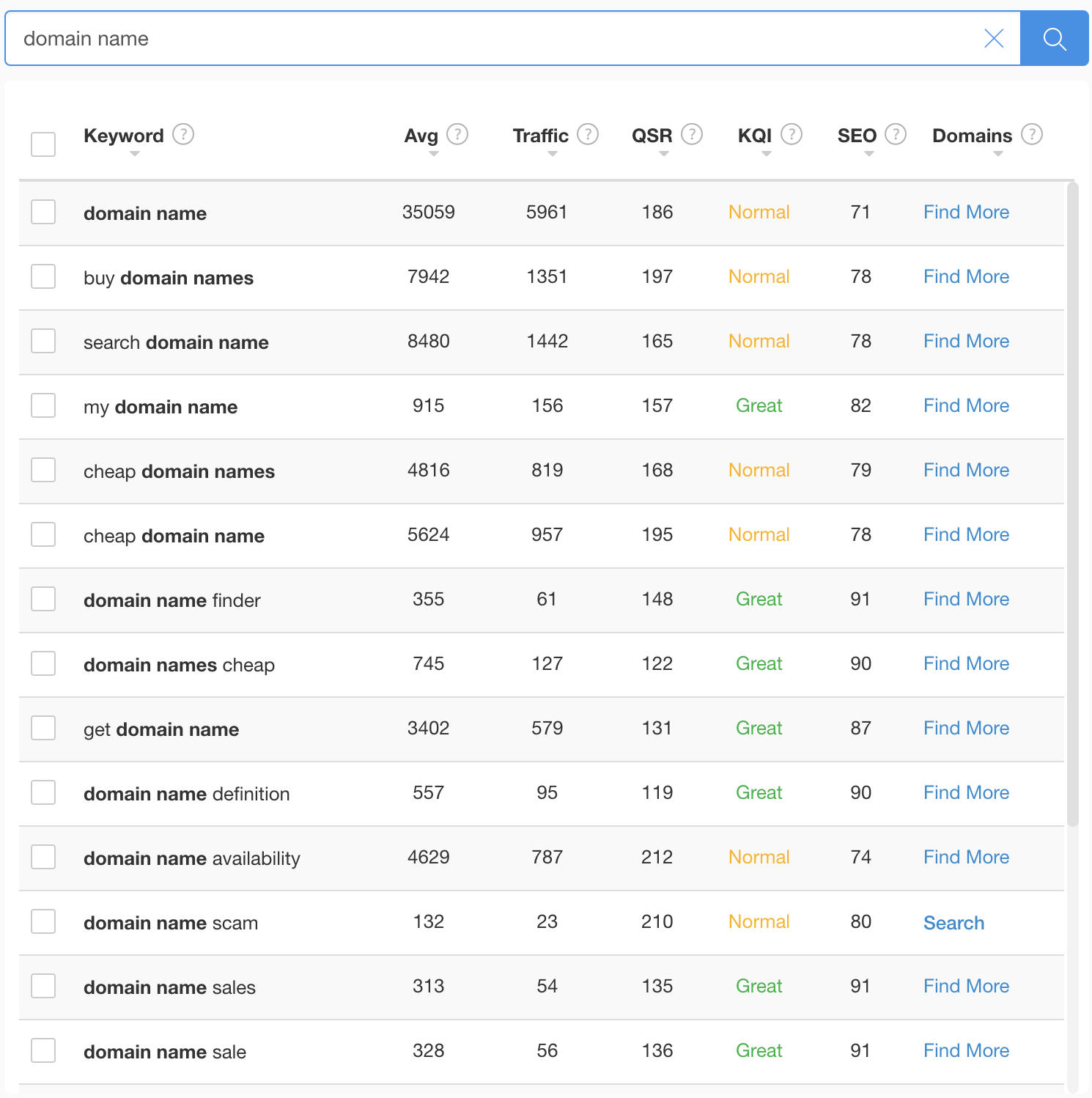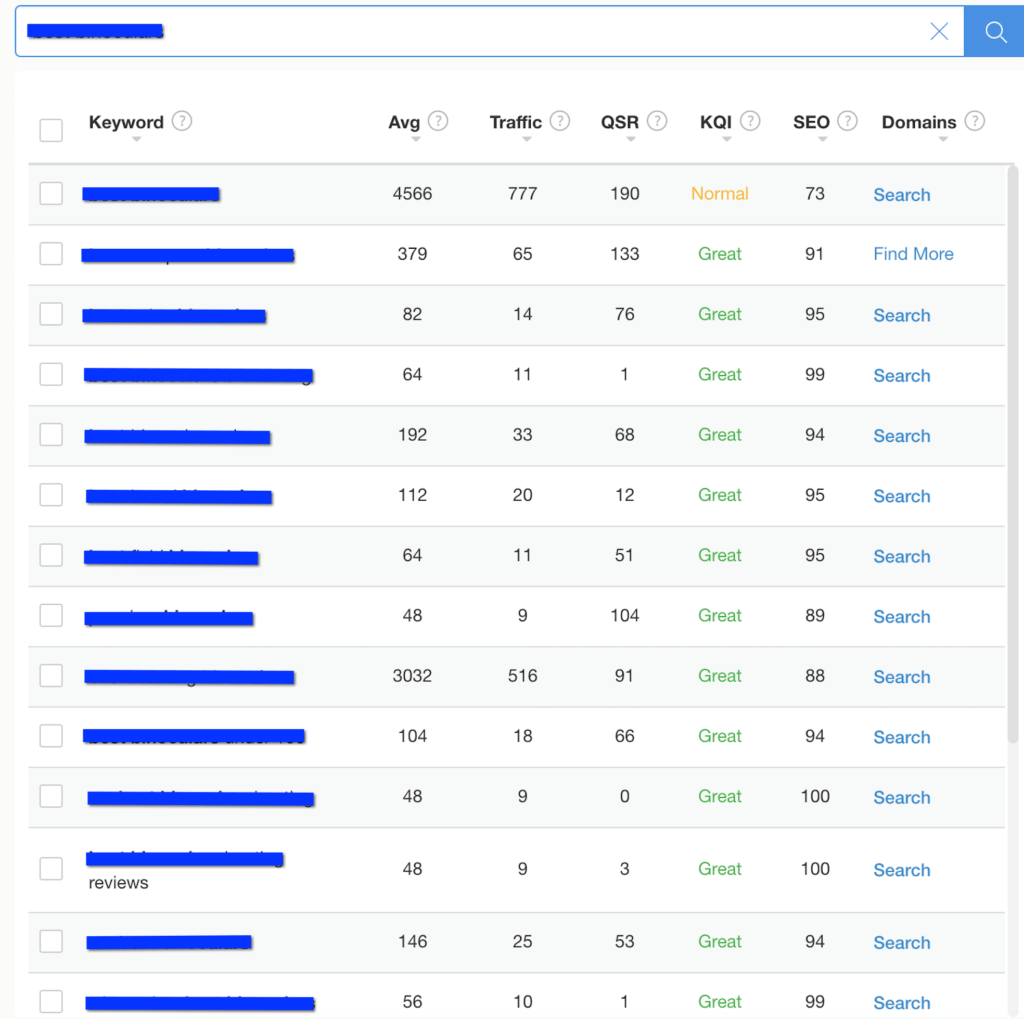 The first one is highly competitive with main root keywords being not so good in terms of competition.
Half of its main keywords show "Normal" competition which means they are hard to rank for.
Second niche with relatively competitive keywords show "Great" for most of the keywords that are easy to rank for.
I built my second website based on that same research and I knew that results would be way better than with my previous website.
And I was right. Look at the analytics data below. First one is 1 year old site with 1,3 visits a day and second one is 3 month old with 4-8 visits a day.


When you do your niche research you need mainly to focus on finding review sites in your niche.
If you find first 3-5 pages of Google search results filled with quality review sites and all of them look authoritative then it will be difficult to rank your new niche website.
I'm not saying you can't. It will be very difficult, time and energy consuming.
For example, when I found my niche and started my research I found about 15 review sites in my niche.
10 of them were solid sites and others new sites with thin content. All other sites were e-commerce sites (online shop).
I decided to break that niche and I'm happy for choosing it.
So when you choose a new niche try to find a niche that you are passionate about and it's not TOO competitive.
I know it takes time and serious research but your all further results will directly depend on your initial niche, keyword and competition research.
If you do it right your business will grow and make you a solid monthly income. Do it wrong and your income potential will be very limited.

Niche monetization
When you start your niche research you don't need to overcomplicate things. Many people ask a question: Can I really monetize my niche?
The answer is again super simple. Yes, you can.
In fact, any niche can be monetized, even such niches like needles, shaving cream, calligraphy pens, camera bags, computer cases, gym bags, kitchen scales, travel adapters.

Remember, any niche can be monetized. Just make sure to choose a niche with a root keyword that has at least 5,000/7,000 searches per month.

Commission rate
Finally, the last aspect to take into consideration when finding a niche is looking at the commission rate.
The higher the commission the more money you can make. If you are an amazon affiliate make sure to diversify your affiliate links.
Don't put amazon affiliate links on every page of your site. Amazon doesn't pay a lot. Find other affiliate products in your niche (manufactures) and get your affiliate links from them.
They pay way more than Amazon.com. In my niche I contact manufacturers of optics directly and some of them pay up to 50% commission compared to 8% paid by Amazon.
Some niches have very limited income potential.
Imagine if you choose a niche in which average product price is $5 and amazon pays 8% commission your commission will be $0,40 cents.
With such low commission and cheap products you can hardly make a solid monthly income.
Choose at least $50 products with at least 8% commission rate and diversify amazon links with other affiliate programs in your niche.
Want to Learn How to Choose a Niche and Build Your Online Business from Scratch?

 

About the Author: Adam
My name is Adam. I'm the founder of Your Income Advisor. My goal is to help others succeed online, by exposing scams and reviewing top rated products. I can help you start
your own business online