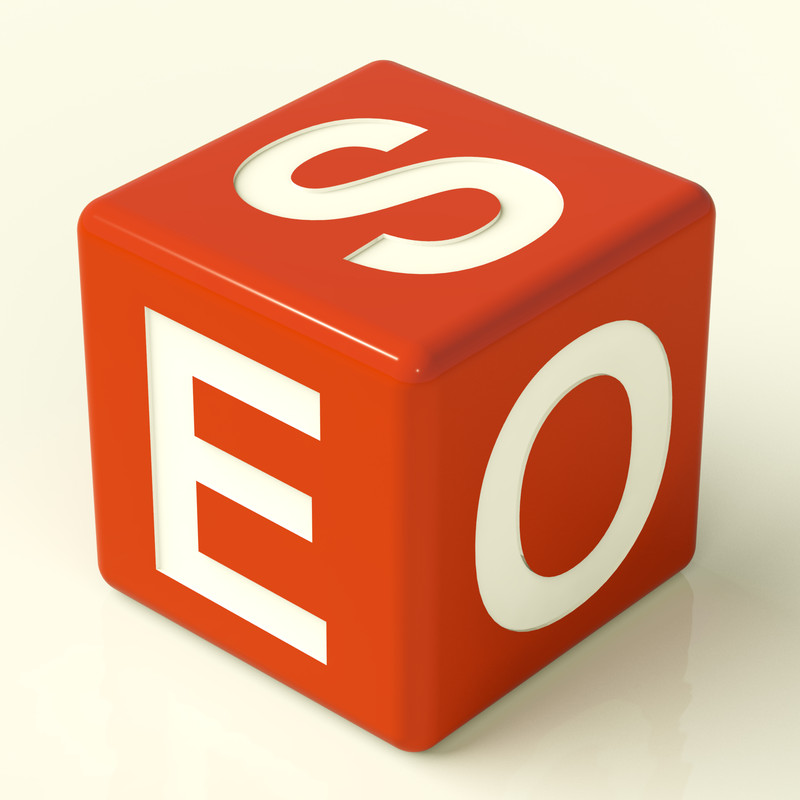 SEO ( search engine optimization) is known as one of the best methods to drive traffic to your website and most people when starting their online business most of the time give preference to writing content over any other method in order to drive free traffic and grow their business.
I think it's one of the major reasons why most people tend to doing SEO because search engine traffic is free. But it requires time, effort and patience until you start seeing decent rankings for your website.
Most of the time it takes 6 months for decent results and one full year to start seeing significant results. Though the advantage of doing SEO is great in terms of getting free traffic, it's one of the most unreliable methods of diving traffic to your website.

First, you are never safe from Google penalty. Second, you can spend months writing content and end up getting a few visitors a day.
Brian Dean from Backlinko warns us against "Publish and Pray" approach which is the best recommendation in terms of doing SEO the right way and it comes from one of the top SEO experts of the industry.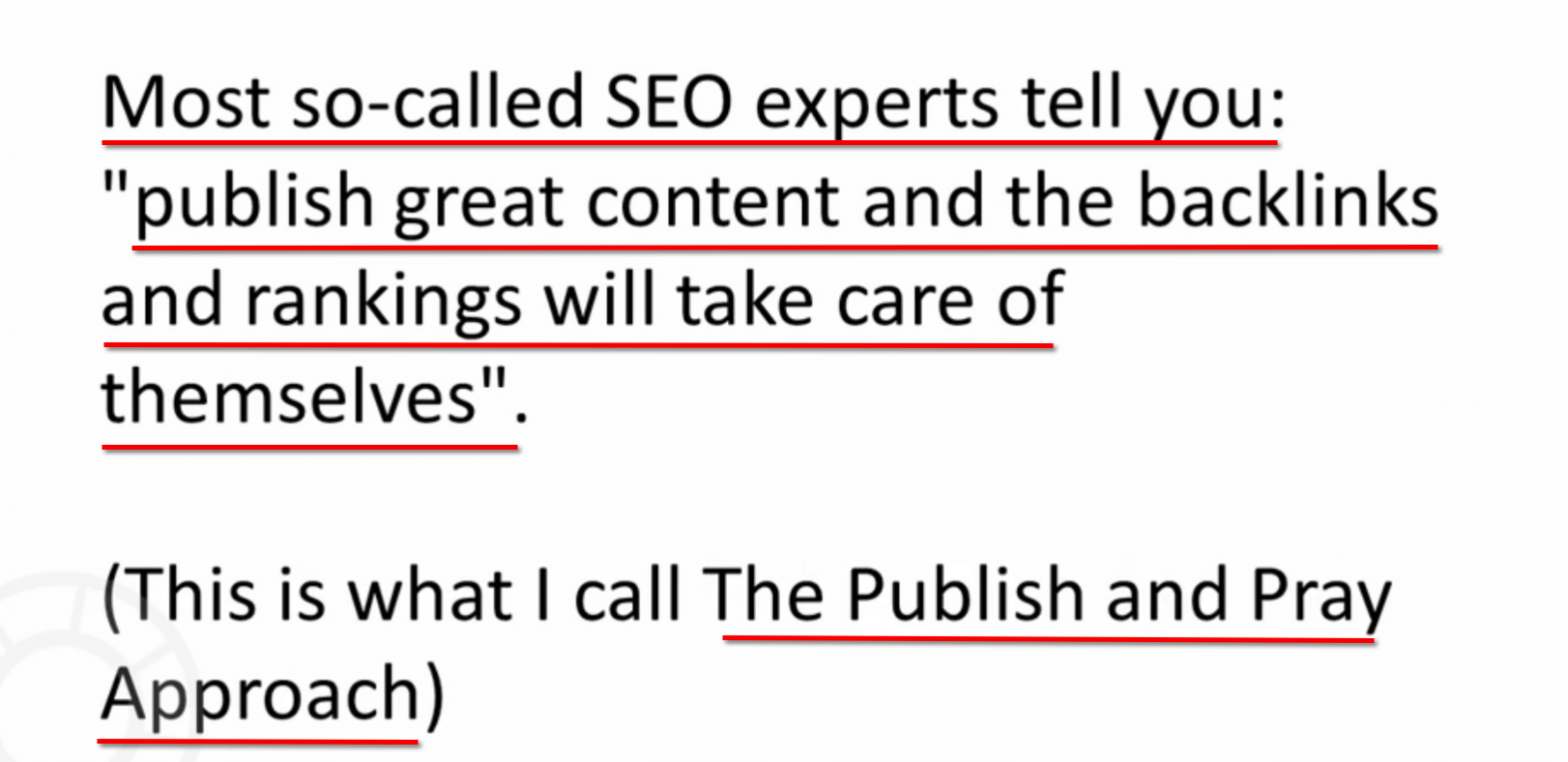 I've been doing SEO for my website over the last 18 months and I know a thing or two in this field. Besides that, I know many other bloggers and know how much traffic they get to their websites, how much content they have, which methods they use to drive traffic, etc.
The TRUTH is that most of them failed to get the amount of traffic they expected from Google. And it's not because they can't create high quality content. But does it mean that SEO doesn't work and we should stop writing content for our websites?
After hours and hours of research and thanks to the experts, such as Brian Dean and Neil Patel I realized that SEO still worked in 2016 like it worked in the past. You just need to know how to do SEO properly.
You must follow those that are experts in SEO and spent years doing SEO and they know what they are talking about.
Also, I'm going to share my experience with SEO just to prove that what SEO experts like Neil Patel, Brian Dean, Rand Fishkin and many others are saying is the cold hard truth and if you want to be successful at SEO you MUST follow those that are recognized experts in this field.
If you want to learn SEO the proper way you can create your FREE starter account at WA and get access to the first level of WA Certification Course. This is my favourite program since 2013.  In this course you will learn both SEO and how to make money online through affiliate marketing.

My experience with SEO
I started writing content for my website back in 2013 and launched it in 2014. By that time I already had 100 pages. I continued writing content for my website and currently I have a little over 300 pages of content. Most of my articles are around 2000 words or more.
The most interesting part of this situation is that I have close to 130 pages ranked in top 10 on Google and yet my average daily traffic is 110 visits. Most of these pages are product reviews. It's hard to believe, but it's true.
I know many other sites, my competitors that have around 150 pages on the same topics and their content doesn't even come close to what I have and yet they outrank me.
Even the number of comments that I have on my blog (a little over 2000 comments) doesn't help improve the situation though comments according to Brian Dean from Backlinko is an indication of user-interaction and quality of the blog and he included it in the list of "Google ranking factors".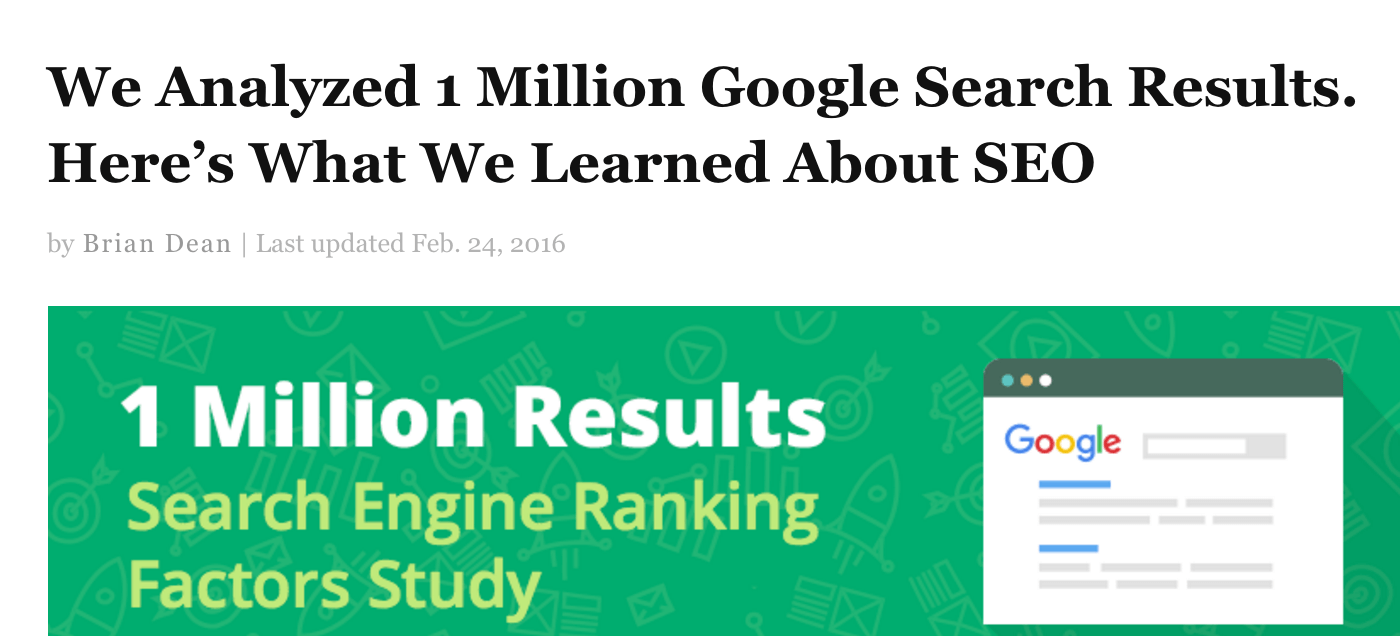 BTW, so far this post got over 756 comments and 2665 retweets which is amazing. Anyway in my situation it doesn't help due to lack of quality backlinks pointing to my site.
I recently published a case study on Dom's website humanproofdesigns.com and if you want to know more details you can read the case study here.
BTW, I analyzed my competitors' websites and it looks like they don't have any quality backlinks to their sites from other authority websites which means that there is no any obvious reason why they outrank me. And there is no much social activity from their side too.
So, no obvious reason why they outrank me. I think anyone who has an experience with SEO, know that it's not strange at all to come across a crappy site that outranks older sites with high quality content. I just don't want to mention any sites here.
That's the way Google ranking algorithm works and I'm sure if you have some experience with SEO you will understand what I'm talking about.
Is writing content still effective for SEO?
When it comes to writing content for SEO purposes, I would like to share my experience and shed some light too. It depends on your approach. If you continue to work in a mode how it worked 3,4 years ago then you will be either wasting your time or have very decent results from your SEO efforts.
In his secrets to getting 119.000 visitors per month Brian Dean revealed a shocking truth that writing content on a consistent basis has zero effect on your search engine rankings.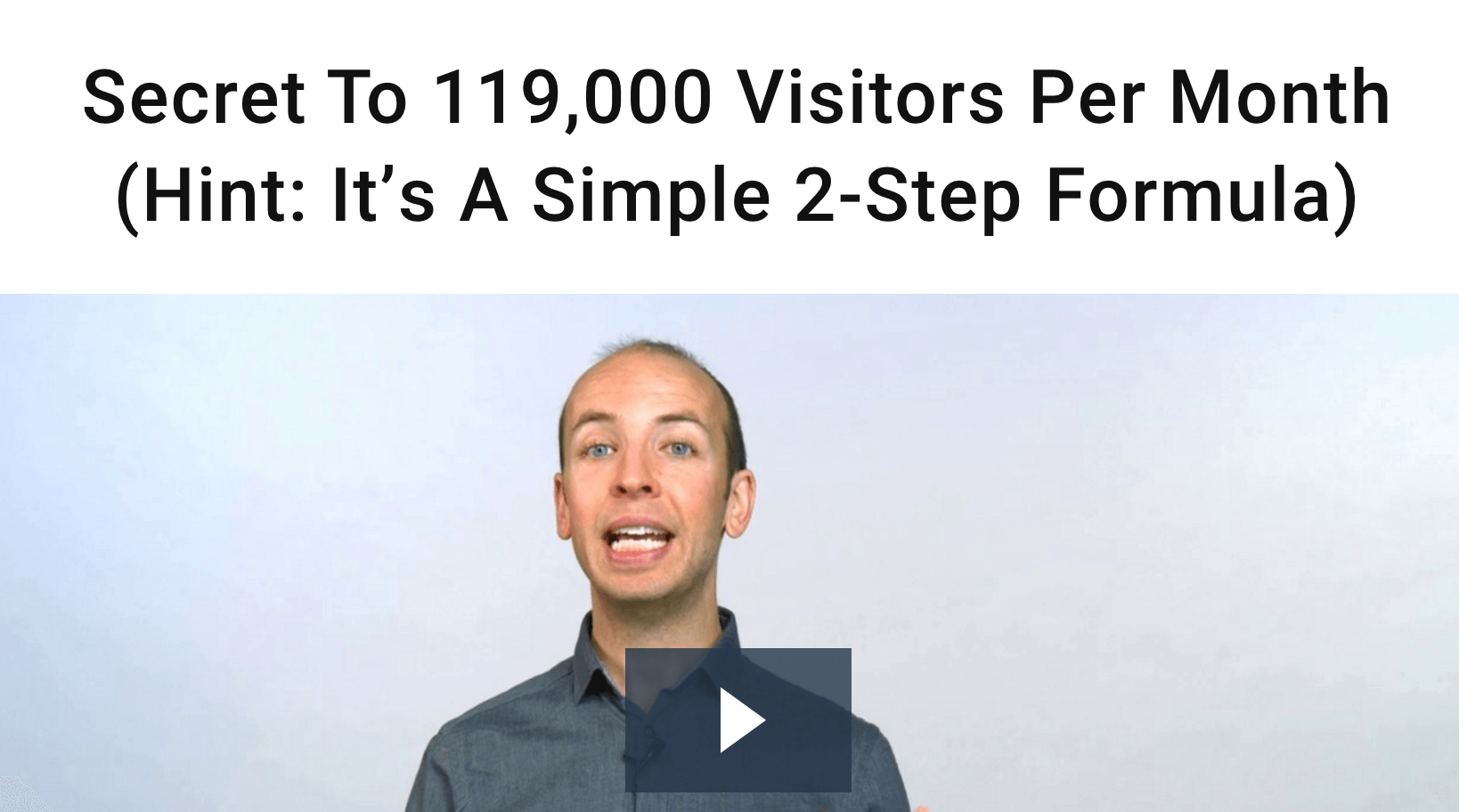 He did an extensive research and scientifically proved that even creating content on a daily basis won't help you get higher rankings in search engines.
From my experience I have to admit that what he is saying is true. If you create high quality content then some of your content will definitely get ranked in top 10 or 20. But if your content is shallow you can hardly get good rankings even if you continue creating tons of content.
The longer and the more detailed your content is the higher are chances that your content will get ranked in top 10. But does it mean that writing content is a waste of time?
No, if you continue writing quality content you will be able to get some traffic, something around 50–150 visits a day, but when it comes to massive traffic, something between 300–1000 visits a day you won't see these numbers. At least most websites never reach these numbers.
But to be honest, I know some websites that get a lot of traffic without quality backlinks or social outreach. Content is their only traffic source. But unfortunately, what works for some sites doesn't work for the majority of sites.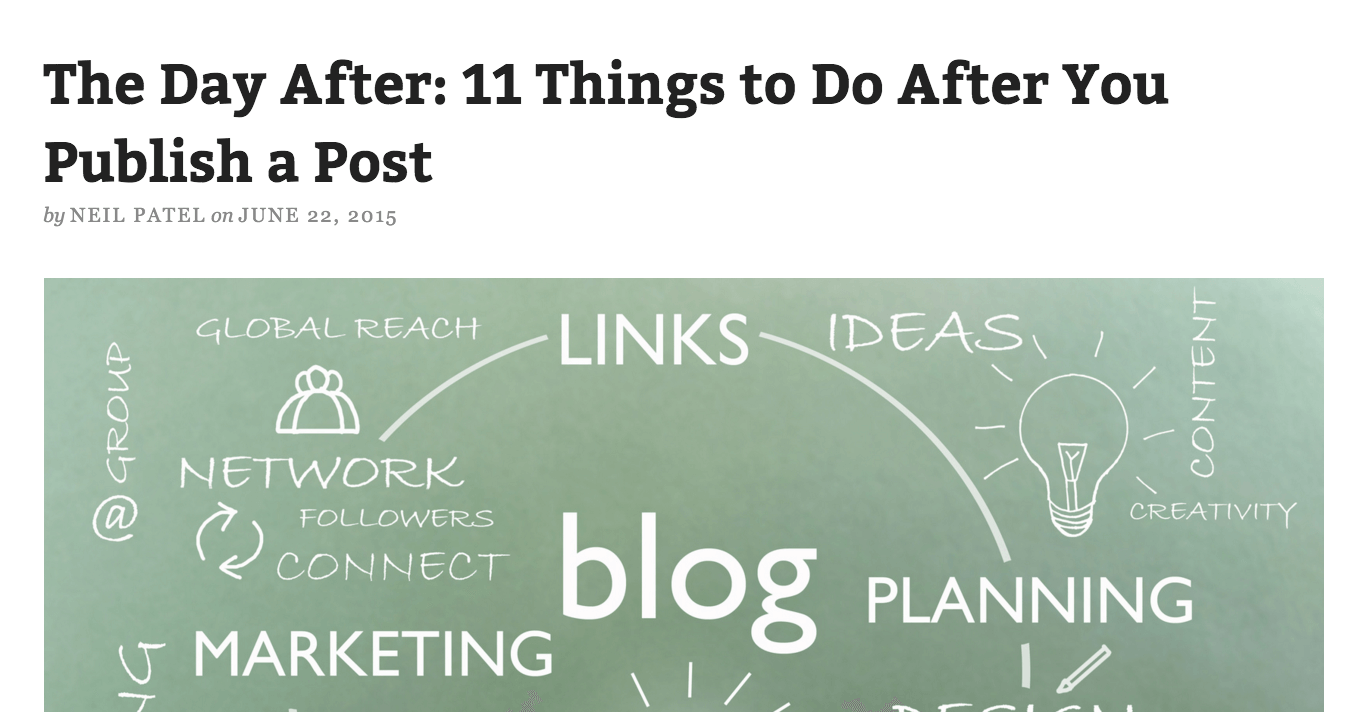 This means that if you continue creating content without doing these 11 things after publishing your post you will be wasting your time. This is something that comes from Neil Patel who is a top influencer and Forbes says he is one of the top 10 marketers on the web. Here is a case study from brandnewcopy.com that proves the importance of taking action after publishing your post.
SEO that no longer works
As I said above, many people are still doing SEO the wrong way and as a result of it they fail at SEO. They create tons of content that takes time and effort and they get very decent results and it's because they are still approaching SEO in a way that worked 3,4 years ago.
Many website owners are still doing keyword stuffing and instead of writing for people they write for search engines. By doing so they fail to gain trust of their audience and get their websites banned from Google. Many people are still buying backlinks or social followers, likes etc.
Believe it or not, but many bloggers are still trying to get traffic through content spinning. All of this stuff doesn't work anymore and you have to be careful.
Even if you buy quality backlinks from trusted websites while having no high quality content on your website, it won't produce the results you might be expecting. Because if quality backlinks don't increase visitor engagement on your blog, your backlinks will have little value in the eyes of Google.
Google knows how to recognize natural quality backlinks from those that have been bought. It's only natural that natural quality backlinks should bring you more quality referral traffic which is if doesn't happen means that something is definitely wrong with your blog.
Evan Prokop from toprankblog.com explains how SEO works in his "Does SEO still matter" and I recommend to visit his blog for more amazing stuff on SEO.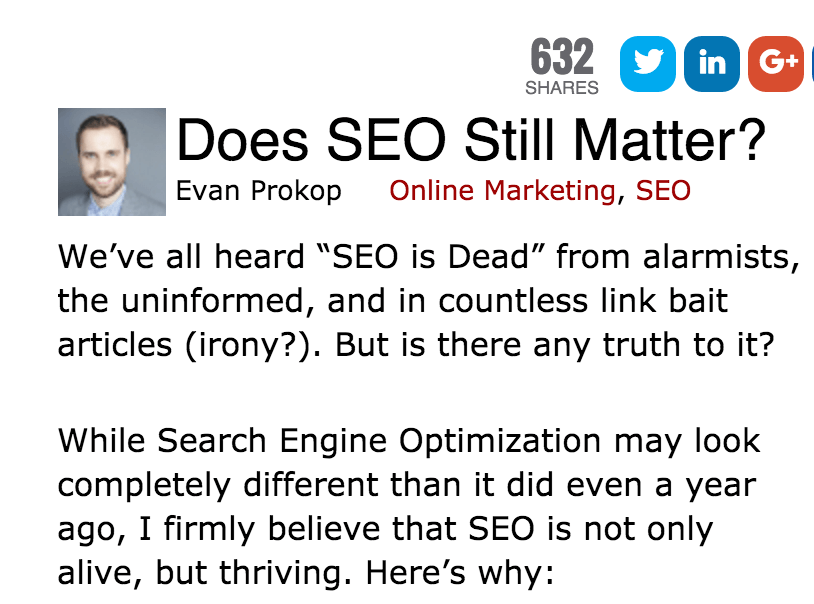 SEO that works
Now we came to the main part of the post because we will see what works in terms of SEO and all the info will be backed up by the opinion of top SEO experts.
All their recommendations on improving your website rankings are the results of their scientific researches and multiple tests conducted on many blogs.
Also, I will share some valuable SEO tips that come from successful bloggers that followed recommendations of top SEO experts and once we have all this info, we will know exactly how to do SEO properly and avoid Google penalty that can ruin our business.
Pat Flynn from Smartpassiveincome.com shares his experience that can be very helpful in terms of avoiding SEO mistakes.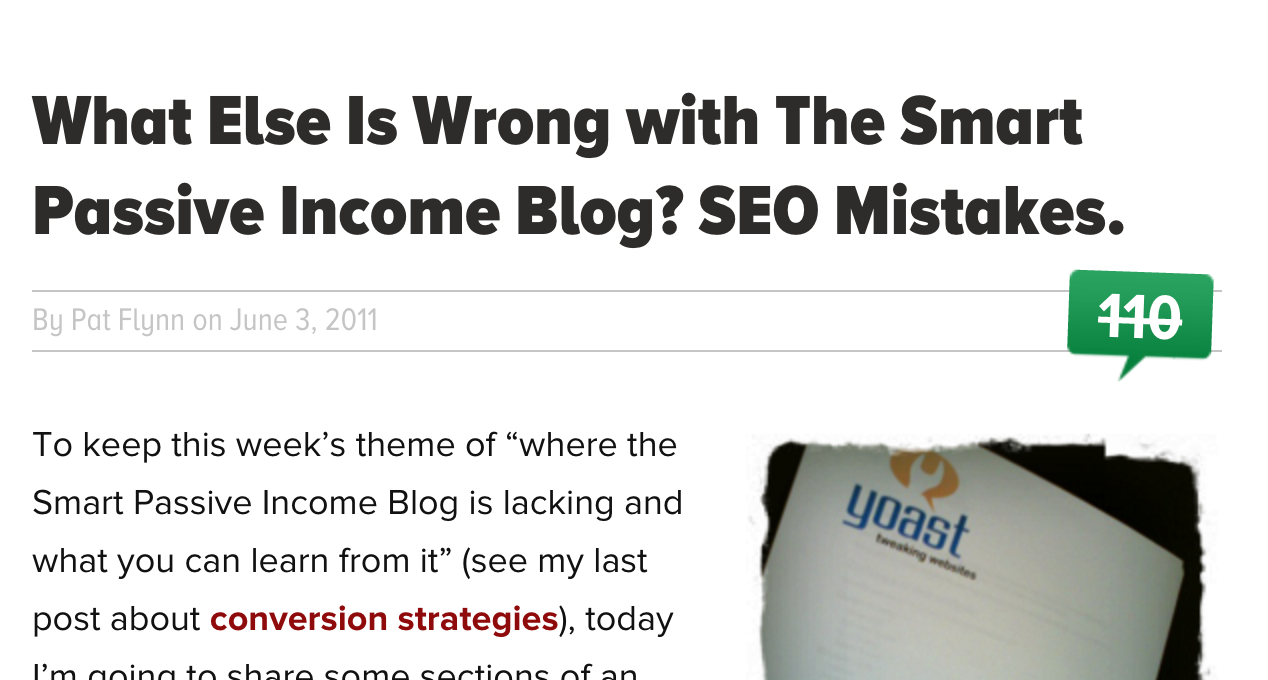 We must learn SEO strategies that work because it's the only way to succeed with our websites and avoid wasting our time and efforts that bring poor SEO results and limited success.
One of the best examples to prove that SEO done the right way can bring fantastic results is Brian Dean's successful blog – Backlinko.com. Believe or not, but he has only 32 posts on his website and his daily traffic is close to 4.000 visitors.
It's the result of applying SEO strategies that work and that's why Neil Patel from Quicksprout.com said about him: "When it comes to link building, Brian Dean is the best in the business."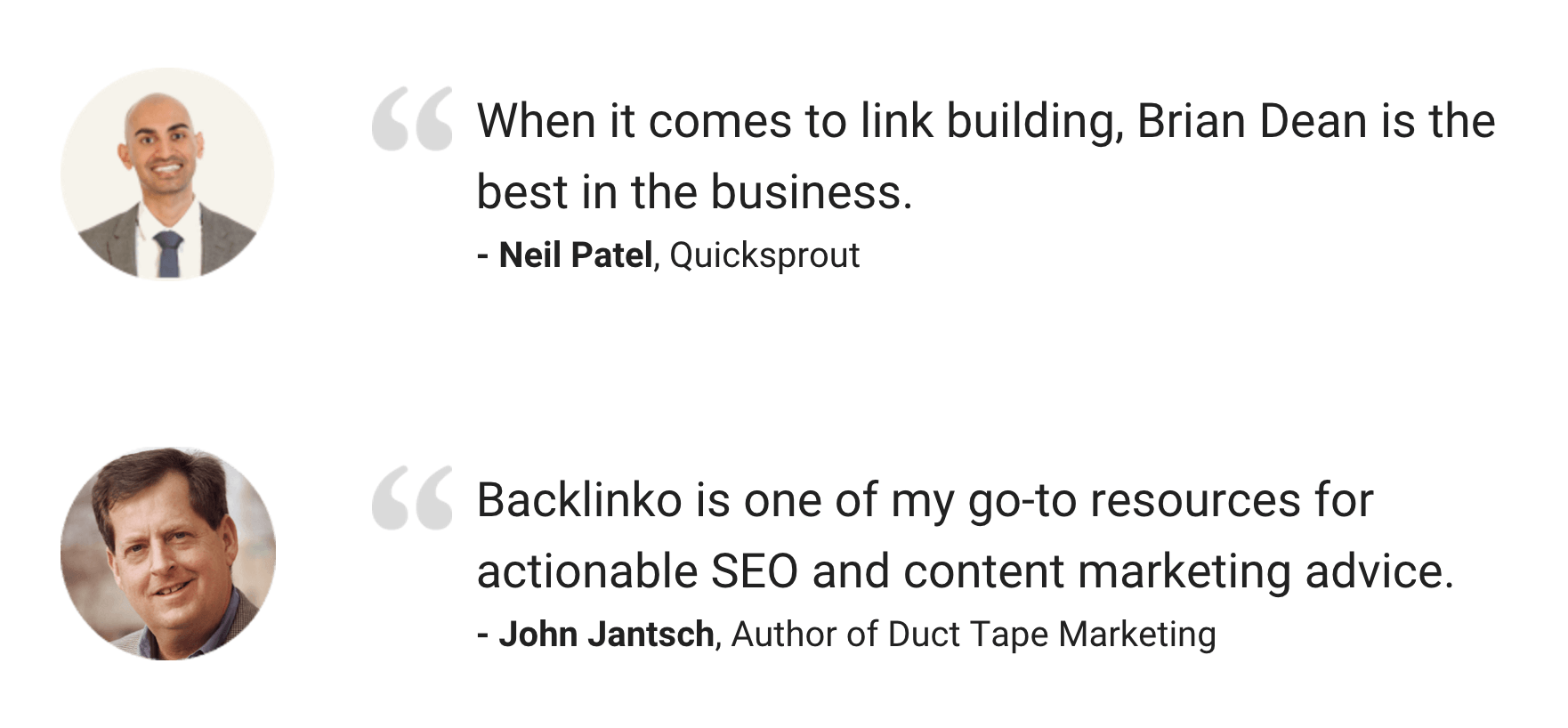 Brian Dean has recently revealed his simple and proven 2-step formula which if applied can bring flood of traffic to your blog. His simple formula includes two simple steps:
Publish an awesome piece of content
Promote that content
If you visit his new training model you will notice that for a few days close to 2000 people visited his blog and left comments and the truth is that all these people have either failed at SEO or want to increase traffic to their blogs.
This proves that very few website owners have success with SEO traffic. The truth is that most people fail and I'm one of these website owners.
But thanks to following SEO experts mentioned in this post I'm now working hard on improving my website traffic and rankings through applying SEO strategies that work.
As part of my plan to improve my website rankings I published a guest post on humanproofdesign.com and got quality in-content backlink from authority website. Humanproofdesigns was featured on authority sites, such as quicksprout.com, nichehacks.com, entrepreneur.com and many others.


After getting this backlink I noticed some improvements in my website rankings. Some of my pages moved up to top 3 from top 7,8. Also I got 99 visits from Humanproofdesigns with a very low bounce rate.

This again proves that referral traffic from high quality websites does matter a lot. Just an example Dom Wells, the owner of Humanproofdesigns has recently shared his experience on social outreach and mentioned in his post that his referral traffic was the highest converting traffic source.

This proves again that high quality referral traffic converts much better than any other traffic, even search engine traffic. And the best part of it is that it makes your business Google proof like Dom says.

I'm still working on getting quality backlinks from other sites through methods recommended by top SEO experts and believe I will be able to achieve some good results. Remember that guest posting shouldn't be the only strategy that you use in order to avoid Google penalties.
All this means that relying on SEO traffic is the worst decision you can make for your online business and if yo want to see your online business growing you MUST follow recommendations of top SEO experts.
BTW, Stuart Walker from Nichehacks.com was able to build massive referral traffic to his website and he actually built a very successful online business thanks to applying SEO strategies that work.
Thanks to social outreach Stuart got natural quality backlinks from such popular sites as Entrepreneur.com, Hubspot.com, Neilpatel.com, Jeffbullas.com, Ahrefs.com and many other sites. BTW, he has a very good experience in building traffic without relying on Google.

Other top bloggers on SEO
Anil Agrawal from ShoutMeLoud.com has another detailed post on SEO techniques that can help you rank on the first page of Google and he is the guy you definitely can benefit from. He is the expert to follow in terms of successful SEO.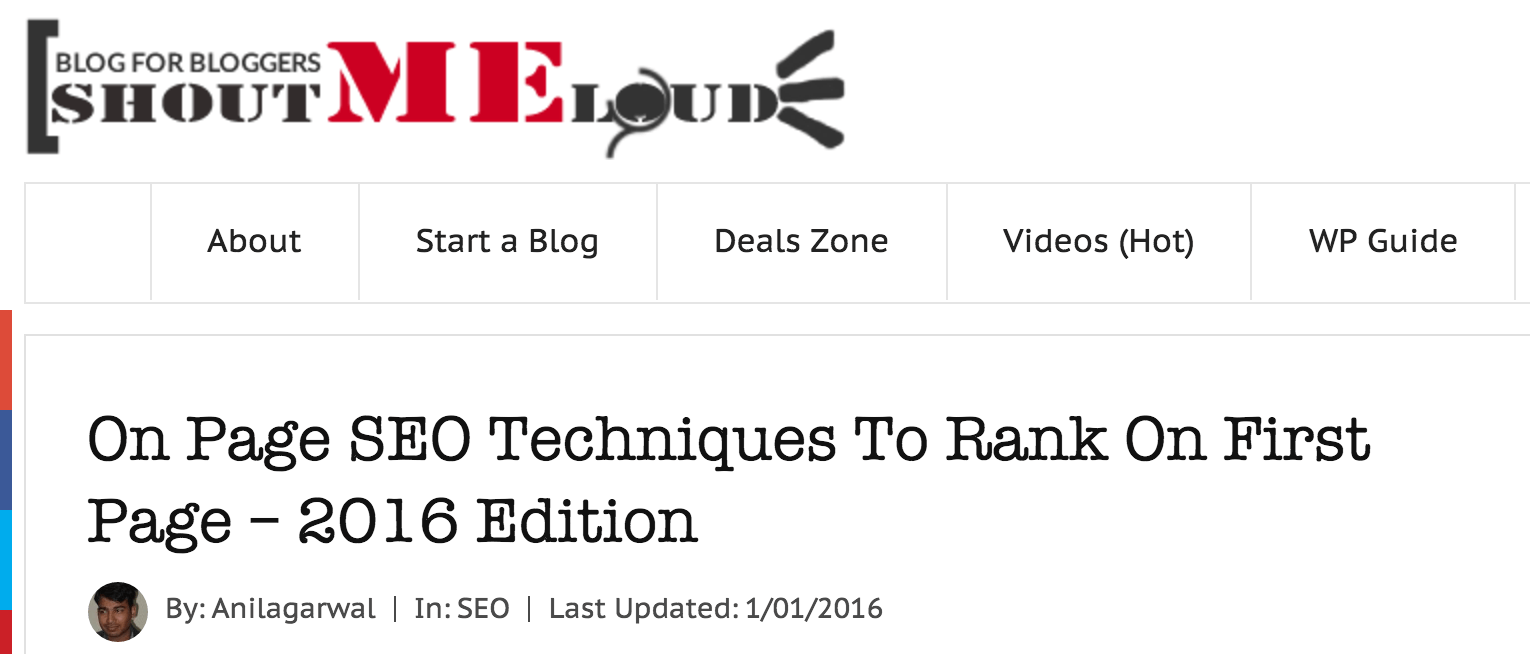 Patrick Sexton from Feedthebot.com (now www.varvy.com) has created a fantastic resource of SEO tools that you can use to check if your site follows the Google webmaster guidelines.


Here is a list of SEO experts you can trust. Remember that it's not a complete list and there are WAY more experts out there. John Rampton has been in the business for a few years now and knows what he is talking about. You definitely can trust his opinion.

And here is another list of sites recommended by Neil Patel you can and MUST take advantage of in order to drive more traffic to your blog.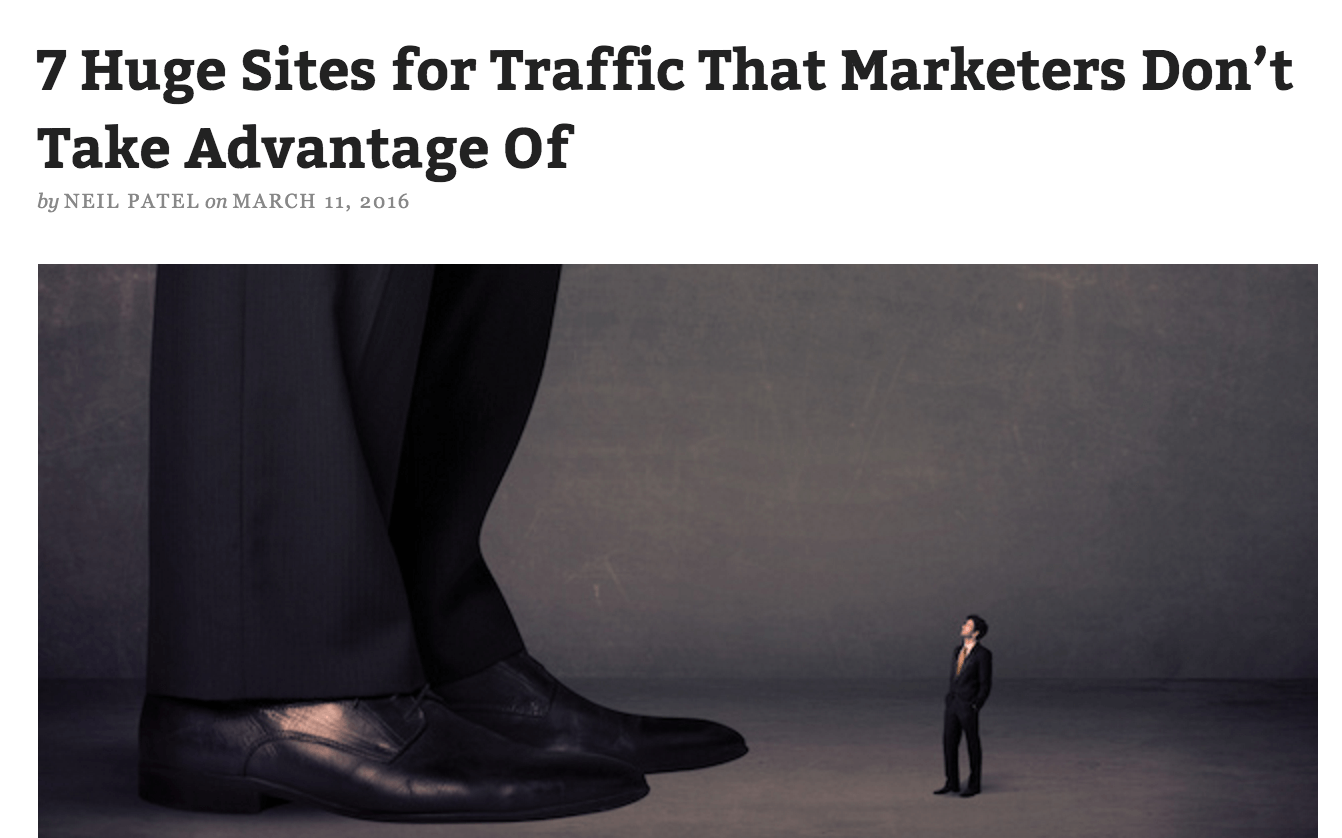 Finally, Brian Dean's SEO that Works complete training course has been launched. It will be live until Friday 18th. Anyone can invest in this course and get the results they want by applying simple and proven SEO strategies. Please note that I'm not affiliated with Backlinko and my link is NOT an affiliate link.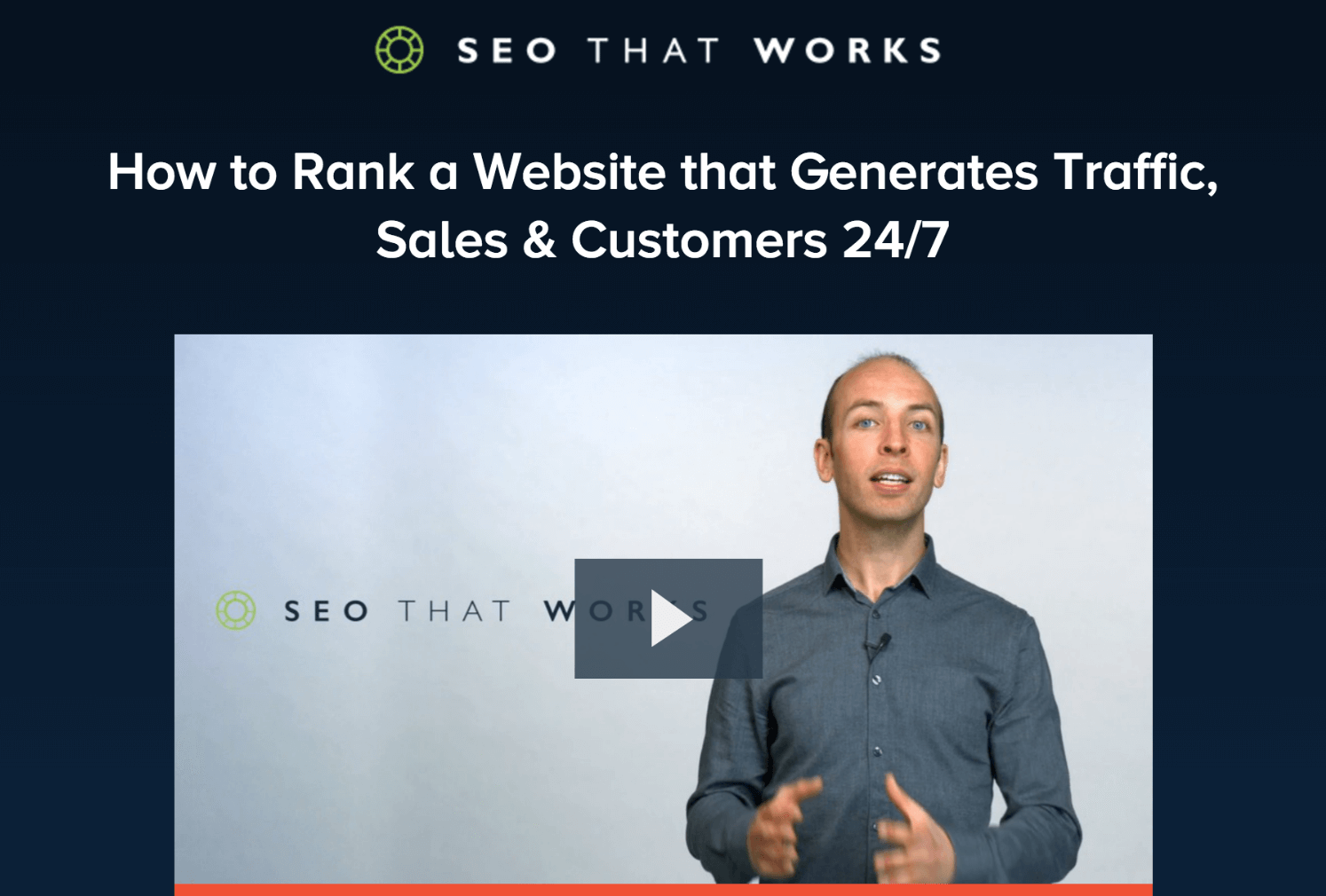 How to make SEO work for you
It becomes clear that if you want to achieve success with your blog you should stop creating content on autopilot like content farm. Most of the time it doesn't produce results you want to see from your blog.
Relying purely on SEO is the quickest way to your failure. As Brian Dean says: Years of testing prove that first page rankings don't come from publishing content even if it's great.
You can get high rankings only through CREATING AND PROMOTING your content the right way.
You need to create content that will attract influencers in your niche. And we need to create high quality content because it's the only way to get on their radar.
About the Author: Adam
My name is Adam. I'm the founder of Your Income Advisor. My goal is to help others succeed online, by exposing scams and reviewing top rated products. I can help you start
your own business online