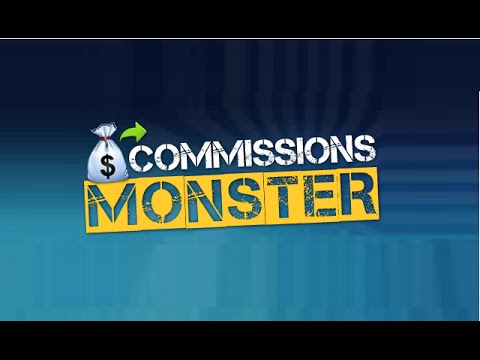 Product name: Commissions Monster
Program owner: Naidy Phoon, Edmund Loh, Venkata Romana
Website: www.commissionsmonster.com
Price: $7, plus 3 upsells ( $14.95, $17, $27)
Overall rank: 40 out of 100
Verdict: Not recommended
Commissions Monster is one of the most recent products from the desk of Naidy Phoon who is a fairly known affiliate marketer and has been around for a few years now.
His last product called Commissions Monster is just another MMO (Make Money Online) product that Naidy claims to be a complete guide on affiliate marketing and can help you make hundreds of dollars PER DAY, not per month. PER DAY.
Over the past two years I've seen too many products like this one and to be honest, I'm no longer a naive guy who believes in this type of promises.
Believe me, I've been there and spent a good amount of my hard earned money on products like this one. Most of the time the stuff they teach doesn't work at all. Fortunately, what Naidy teaches you in his PDF guide works. But it may work for you and may not work for others.
Or it may work for others and may not for you. He teaches some good stuff, but he makes too many unrealistic promises and he doesn't deliver on any of his promises.
The product is not bad. It's definitely not a scam, BUT due to false promises Naidy makes on his sales page, I can't confidently recommend his product and if you read my review I will explain in details why I do so.
The main idea behind Commissions Monster
Commissions Monster is a PDF guide (47 pages) that teaches you affiliate marketing and also Naidy offers a few good bonuses. In short, he teaches you how to promote products from affiliate networks to your subscribers. There are 3 upsells, for $14.95, $17 and $27.
Pros of Commissions Monster
Affordable price
Actionable strategies
Cons of Commissions Monster
Upsells
Unrealistic claims
No active community to get support from
The site is no longer working
Commissions Monster
Commissions Monster is a decent product in my opinion. First off, it's a PDF guide which is not the best way to learn affiliate marketing. Most people prefer videos over text guides nowadays. Anyway, text guide is not a big problem.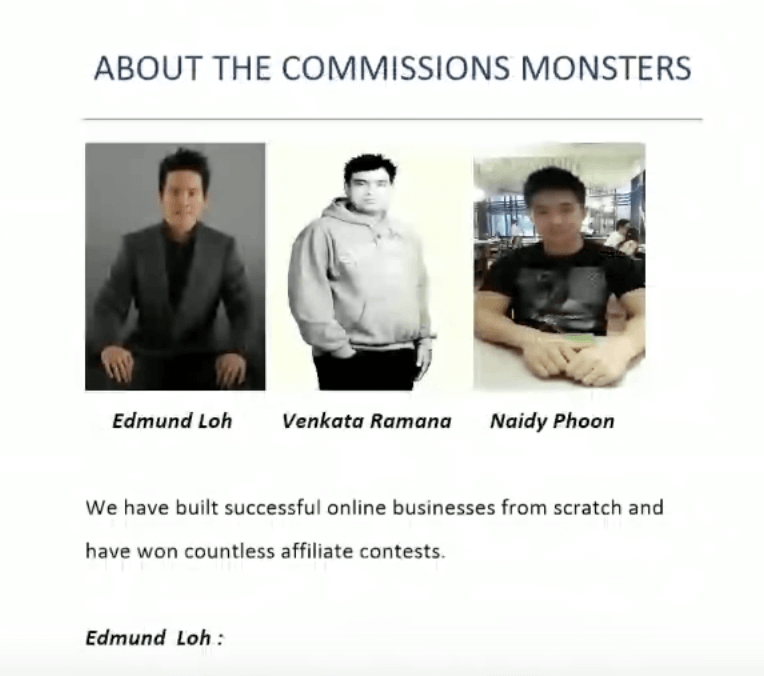 Naidy offers some good bonuses and to be honest, the value he gives to his customers is worth the price of the product. I think $7 is not a big deal for someone willing to spend money on affiliate marketing training.
Commissions Monster explained
I always hate upsells and the same applies to Commissions Monster unfortunately. Upsells are optional and you don't have to buy them if you don't want.
But even if you buy all his upsells which means you need to spend another $59, it doesn't mean that you will start making thousands of dollars overnight.
Like in his previous product, Classified Commissions, his second upsell is again about passive income and cash-sucking machines. The main strategy Naidy teaches you is about finding a product on affiliate network, such as JVZoo or Clickbank and promoting it.
And he promises that you will be making thousands of dollars per day. He suggests that you choose a product launch time for maximum benefit because during product launch the product gets a lot of buzz, a good amount of traffic and additionally you can win cash prizes.
He also teaches you to offer as many bonuses to people as possible because when you offer bonuses, you can add your affiliate links to a bonus area and when someone buys from your affiliate link you will make money.
What I don't like about Commissions Monster
In fact, what Naidy teaches you in his Commissions Monster is not new. You can buy the same stuff from many other affiliate marketers, such as Mike from Maine, Michael Cheney or Alex Jeffreys and many others. This strategy is not new at all.
Basically, like I said above, you choose a top selling product from JVZoo or Clickbank and promote it. That's it. But how can you promote it if you don't have traffic, i.e. visitors? Visitors is the key to your success, online or offline.
And you need a good number of visitors in order to make a good number of sales. Believe me, it's not easy. Like other affiliate marketers, Naidy teaches you to promote products to your email list. Is it easy? Not at all. There are basically 2 methods you can use.
Method 1 – You make a landing page (email capture)
Method 2 – You create a sales page
In order to make this system work for you, you need to bring traffic to your website first. The first method that Naidy teaches you takes time and effort. Because you need to bring a lot of traffic to build an email list. You need 2 or 3 thousand subscribers at least.
To build such a list you need months of hard work. Once you've done it you need to send your promotions to your subscribers through email follow ups. Some of them will buy your product.
If you can build good relationships with your readers and they will trust you, you can make a lot of sales.
But what I don't like about this method is that most affiliate marketers send this type of promotions to their list and like Naidy make big claims and people buy from them only to realize that it's just another blatant promotion.
In the end they lose a good number of their email subscribers.
When it comes to the second method, you need to create a good sales page like one Naidy always does and fill it with unrealistic claims and false promises and offer people cash-sucking machines that will make them money on autopilot.

Do you like such an approach? I personally don't like it.
Because if you don't show people huge numbers, they will not buy from you. They will go to some other affiliate marketer and buy their products. But there is an ethical way to promote products that Naidy doesn't teach you unfortunately.
That's why, I don't follow this pattern because I don't want to deceive my readers. I want to gain their trust first and I want to make money too, but I don't want to promote poor stuff to them that doesn't work. Believe me, making money online through affiliate marketing is not limited to these two methods.
And I forgot to mention that you need to bring traffic to your website first before you even start collecting emails. You can do it through SEO or paid traffic. SEO takes months. Paid traffic requires a good budget. Results are not guaranteed.
Naidy's previous products
Commissions Monster is not Naidy's first product launch. I've reviewed two of his products in the past, Ultimate Traffic Monster and Classified Commissions. Both products are of decent quality in my opinion.
I'm not saying they are scams. He offers some good stuff in Ultimate Traffic Monster, but his product can't be called a traffic monster because his traffic strategy is very limited. When it comes to Classified Commissions, he makes unrealistic promises and fails to deliver on them.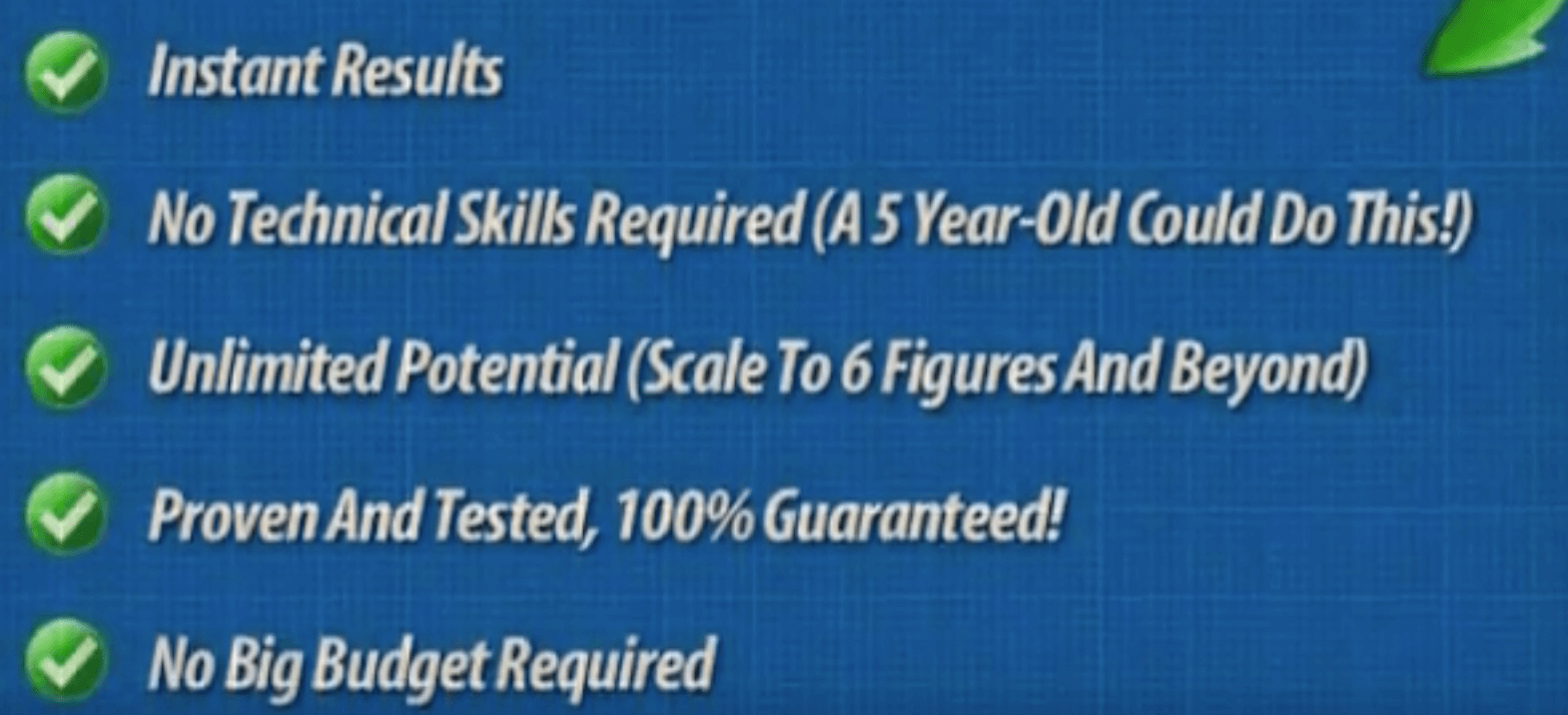 We see the same pattern in his new product Commissions Monster. Again he teaches some good stuff, but on his sales page he promises that you will be making thousands of dollars on autopilot.
He always talks about cash-sucking machines, traffic goldmines and making lots of money by devoting 20 minutes a day. Inside his product Naidy is not a scammer, but on his sales page he is almost always a scammer.


Because you don't get from him what you expect based on his promises. And I don't like that Naidy always pushes the same stuff and always talks about underground methods that will make money on autopilot. It's a bit annoying in my opinion.
And believe me, if he shows you his big earnings, it's because he makes the same unrealistic promises and people buy into his blatant promotions.
Is Commissions Monster really a complete guide to affiliate marketing?
Though Naidy's Commissions Monster is not bad, it's far from being a complete guide to affiliate marketing. Affiliate marketing is not about sending your blatant promotions to your email list or creating full of hype sales page.
There is an ethical way to make money too. Plus, Naidy doesn't even teach you how to build a website. There is no active community to get support from.
And I forgot to mention that aside from Naidy's 3 upsells you still need to pay for autoresponder and landing page software.
What happened to Commissions Monster website?
And again like with many other MMO products, this product is no longer available. His website is no longer working. As simple as that. What does it mean? Nothing good, to be honest.


It means that his product was not successful, otherwise his website would still be working and making him more and more money.
His other two websites, classifiedcommissions.com and ultimatetrafficmonster.com are still working BTW.
This proves once again that his last project, Commissions Monster was not successful. Can I recommend it after all these facts? Sure, I can't recommend it. Not because it's a scam.
Because it's not available and because Naidy doesn't deliver on his promises. Again and again.
Final word on Commissions Monster
From my review of Commissions Monster it becomes clear that Naidy's product is not a scam, but it's not something I can confidently recommend either. Because the product is no longer available. Because his guide is not complete.
Because there is no active community to get support from. Because there is no training on how to set up a website. There are WAY more missing parts to mention, but I don't want to waste my time. Believe me, you can spend your hard earned money in a much better way.
I'm actually a member of a much better program that can deliver everything what Naidy fails to deliver. And I forgot mention that it's FREE to try. You can find the link below.
Final glance at Commissions Monster
Affordable price
Actionable strategies
Upsells
Unrealistic claims
No active community to get support from
The site is no longer working
Overall rank: 40 out of 100
Verdict: Not recommended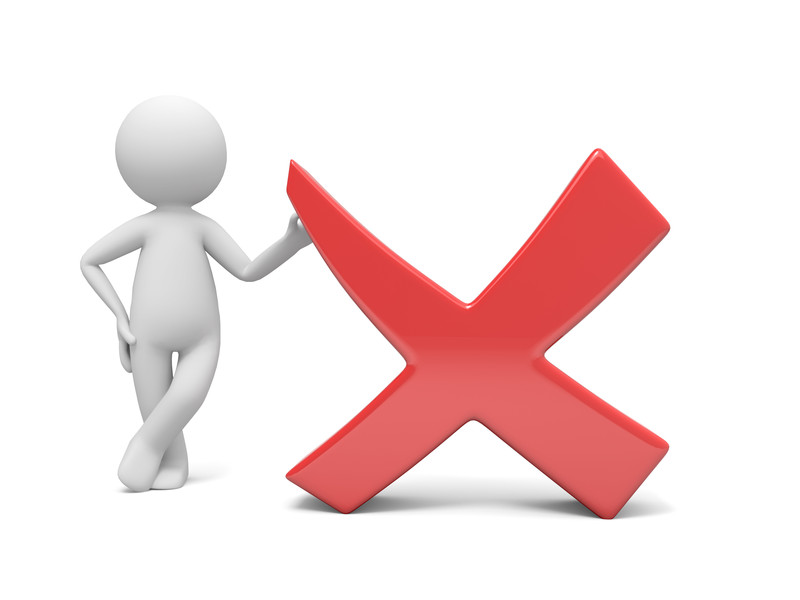 No obligations. It's free to join.
About the Author: Adam
My name is Adam. I'm the founder of Your Income Advisor. My goal is to help others succeed online, by exposing scams and reviewing top rated products. I can help you start
your own business online