Product name: Commission Shortcut 2
Website: www.commissionshortcut.com
Owner: Chris Freville and Mike Daniels
Price: $46 + two upsells $96,$97 after discount
Overall rank: 20 out of 100
Commission Shortcut 2 is a relatively new product that promises you to make $382 in 16 minutes, $492 in 28 minutes and finally $1.212 in under an hour. From this we understand that it's only natural that Chris and Mike called their amazing product a commission shortcut.
It's a big question if it's a shortcut to success or failure, but I can say that their website domain is no longer working which means they took their website down due to many negative reviews about their program. I'm not sure, but maybe they moved their website to a new domain.
Anyway, this fact alone proves that these guys are doing something wrong and you would better look for some other alternative. But if you want to know what Commission Shortcut 2 is all about then read my review below. And I promise to give you a much better FREE alternative to their program.

Pros of Commission Shortcut 2
Training contains some useful info
Theoretically you can make some money using this method
Cons of Commission Shortcut 2
No quality support
Training is very limited
Unrealistic promises about making $382 in 16 minutes
Website domain is no longer working
Two expensive upsells
Commission Shortcut 2
In short, the idea of making money using this method is not new at all and I've seen some other products teaching the same stuff. The idea is pretty simple. You get access to the members area where creators of this program provide you with PDF ebooks on different topics.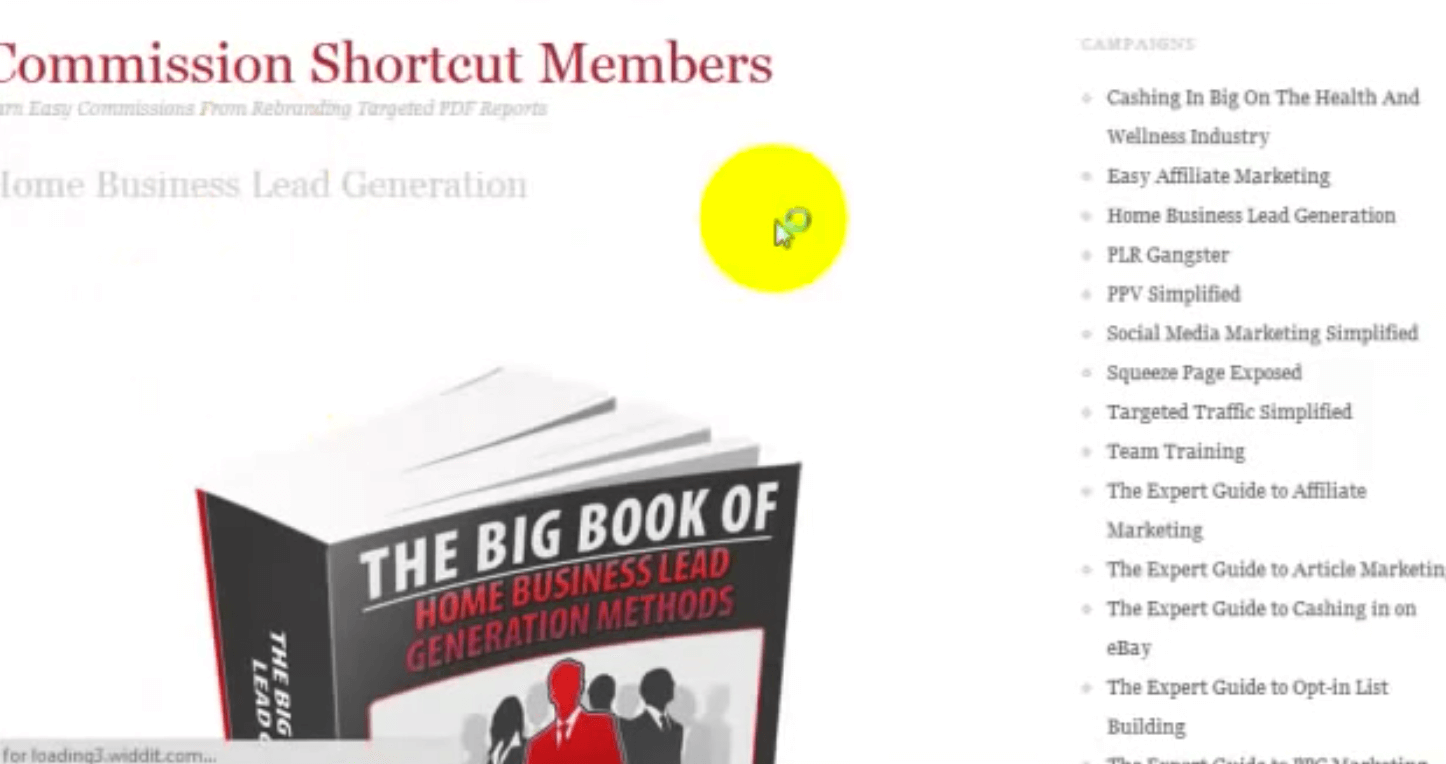 You can keep these ebooks after reading them or give for free to other people. It's not really important.
The important part is that you need to create your affiliate accounts on websites like Clickbank or Clicksure, choose programs, products you want to promote, grab your affiliate links to those products and insert your affiliate links into these eBooks.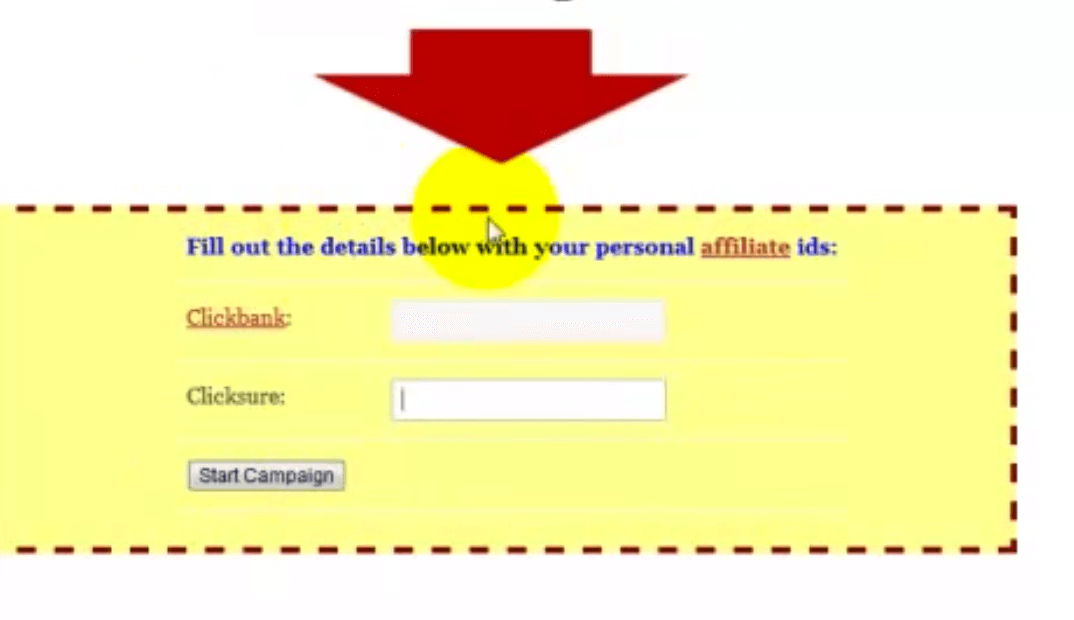 After that you need to upload your ebooks with your inserted affiliate links to various websites that have a database of free eBooks. Mike recommends sites, such as Scribd.com, DocStoc.com, Calameo.com, Crocodoc.com, Docshare.com etc.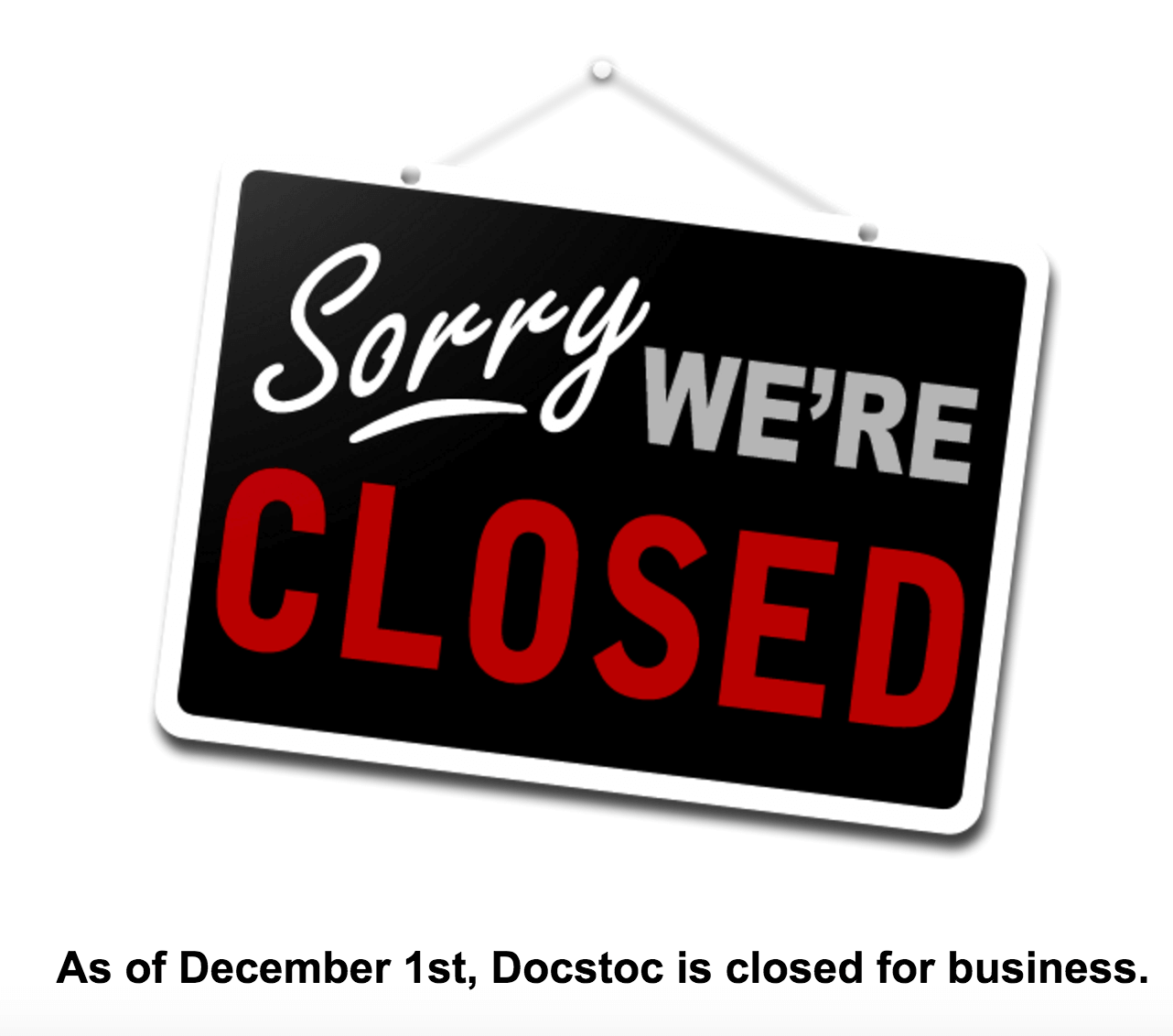 BTW, DocStoc is already shut down. Since they are free, any of these sites can be shut down. These websites are getting traffic which means whenever someone comes to those websites, downloads one of your ebooks, reads them and clicks on your affiliate links and buys something you will earn an affiliate commission.
This is the idea of the program these guys are trying to sell you. And as you can see, the process is not easy at all. Because there are thousands of free ebooks on those websites and there is no guarantee that your ebooks will be downloaded or your affiliate links clicked on.
Many people download free books but never even read them. Since many people bought Commission Shortcut 2, it means they all uploaded the same eBooks to those websites which makes things even worse for you.
There is very little chance that any of your ebooks will be downloaded at all. I think you now understand that you are not going to be unique in this situation and your chances to success are not promising.
The only way is to create your own ebook on any topic you want or have knowledge about and insert your affiliate links. This way you can probably make some money.
But you REALLY need to work hard in order to create something unique and engaging and upload to MANY websites in order to get more people to download it.
Commission Shortcut 2 training modules
Commission Shortcut 2 training consists of 8 video training videos and short PDF ebooks.
Videos:
Sign up for Clickbank and Clicksure
Viral accelerator (adding your affiliate links)
Commission Firepower
Tech Free Tornado
Traffic Blitzkrieg
Power Hub 1
Power Hub 2
Power Hub 3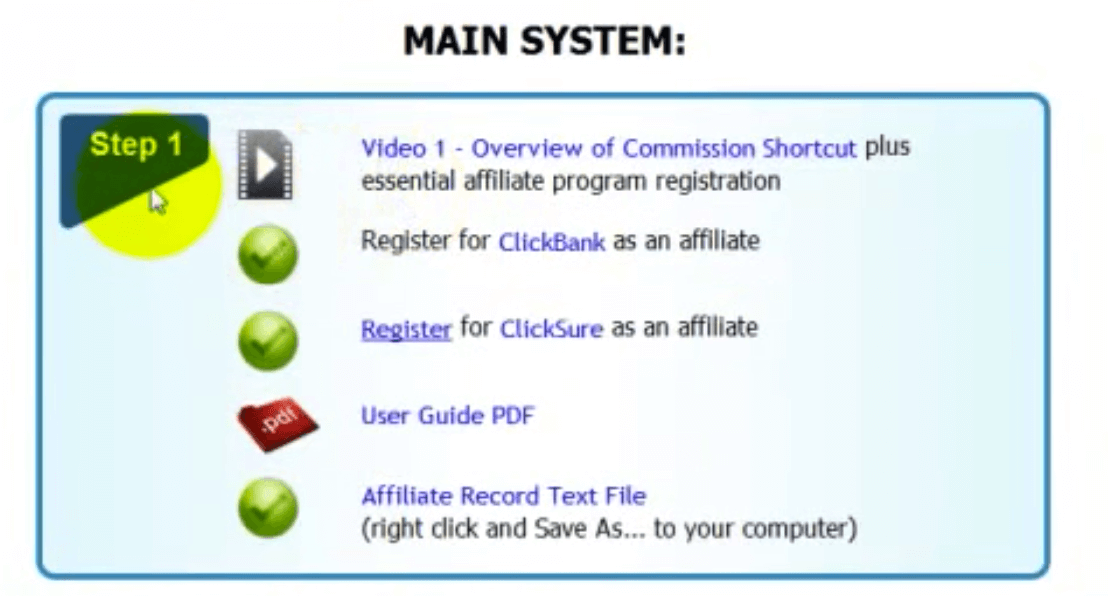 eBooks:
Wellness Industry
Easy Affiliate Marketing
Home Business Lead Generation
PLR Gangster
PPV Simplified
Social Media Marketing Simplified
Targeted Traffic Simplified
The Expert Guide to PPC Marketing
The Expert Guide to Affiliate Marketing
The Expert Guide to Opt-in List Building
Home Business Lead Generation
and more.
The truth is that all these eBooks are PLR material, i.e. free and can be found elsewhere on the internet. Free material doesn't hold any value most of the time and contains very basic info. It's really hard to succeed online without quality training.
It also means that Mike and Chris didn't create any unique material to educate you properly in internet marketing. They are simply using and promoting free PLR material.
Another problem with these eBooks is that some links in these books don't work because resources to which they are linked to are no longer available. This again proves that the quality of these ebooks is not good. Free stuff rarely holds any value.
BTW, some eBooks contain some training stuff about building an email list or PPV/PPC traffic. Applying all these methods will cost you money.
Autoresponder service will cost you at least $150 per year. Spending money on PPC or PPV traffic is risky if you don't have enough knowledge in this field. You can easily waste all your budget with zero results.
False promises about making $382 in 16 minutes
The promo video is of high quality, but it's misleading. The guys that talk in the video promise you a lifestyle you have always been dreaming about and how Commission Shortcut can help you achieve your dream. The truth is that Mike and Chris are lying to you.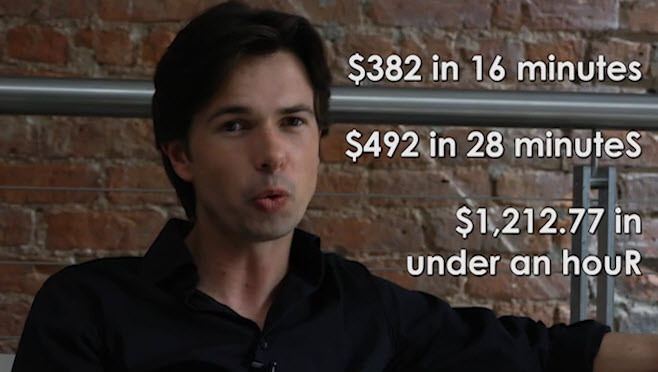 Because they don't know you or anyone they are trying to push their product to. They don't know whether you have an experience or not and yet they promise you thousands of dollars.
The truth is that those that are making thousands of dollars per month either have an email list or are getting massive traffic to their website or Youtube channel.
Making a big buck through uploading ebooks to free sites alone doesn't look realistic at all. Unfortunately, these guys promise that by applying this method you can earn affiliate commissions non-stop! This is a big exaggeration.
I really wonder if they have been able to earn $382 in 16 minutes or they are just promoting this stuff to other people that have no any clue about making money online. I really wonder.
Commission Shortcut 2 upsells
There are also two upsells waiting for you inside the members area, for $96 and $97 after discount. The first upsell which is $96 is an automated money making system. This is of course far from being realistic. As I said, automated systems that make you money while you sleep don't exist.
Another upsell is the same story. There is also an option that gives you a free website which is great. BUT, it's not actually free. They want you to sign up for a hosting for your website that will cost you $167 for one year.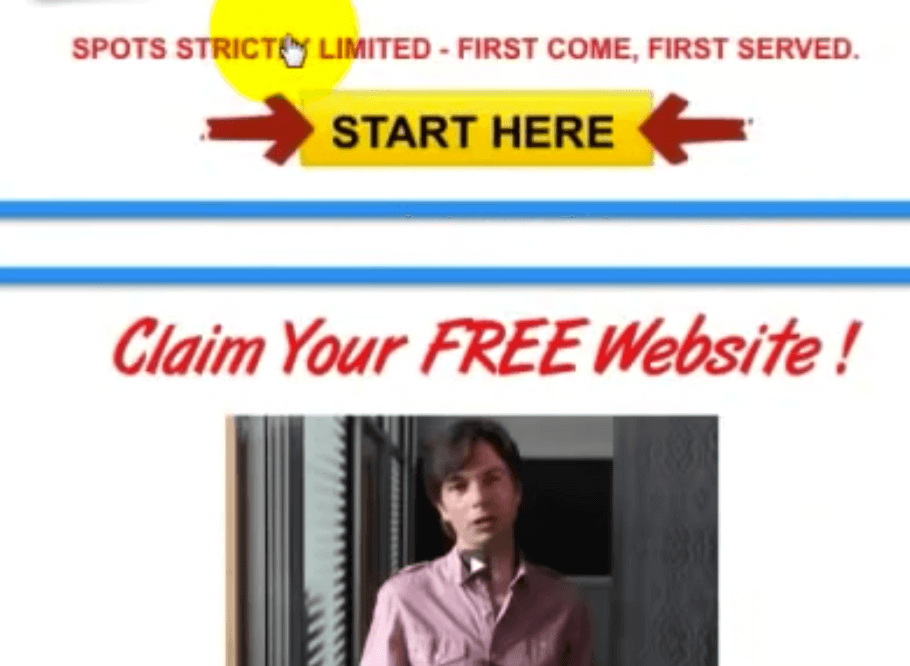 This is ridiculous really because you can get it for under $80 elsewhere, let's say at Godaddy.com What is the reason to sign up you through this expensive hosting? The answer is obvious – these guys want to make more money off you.
What I think about Commission Shortcut 2
The idea of inserting affiliate links into ebooks and getting people to find them and download is not bad to be honest. First off, like I said, the idea is not new.
It's true that if you upload ebooks to free ebook websites and those sites get a good amount of traffic, some visitors will click on your affiliate links and you can probably make some money.
But the main problem of this method is that you are going to upload PLR ebooks that have been shared thousands times already which means they are not unique. And another problem is that PLR books are never of good quality.
And even in this case you really need to upload these ebooks to MANY sites to be able to reach more audience. This process is very time consuming and results are never guaranteed.
But if you can create a unique ebook with a very interesting and unique information then maybe your ebook will attract a large audience. Anyway, the method is not bad, but results really depend on HOW you apply it to practice.
At the end of the day, this approach is very limited in its nature and you will never be able to make a good income using this method alone. The best method to make a big buck is through creating your own website and driving people to that site.
This is a proven method that all marketers are agreed on while when it comes to Mike's commission shortcut 2 method, it's very questionable because it depends on many factors.
It can be used as an additional method, but it can't and shouldn't be used as your main method for building a sustainable business online.
Because if you do this way it means your business will always be dependent on other free ebook sites. You really need to have your own business, i.e. your own website in order to be successful online.
And you really need quality training on affiliate marketing, not just about uploading ebooks to free websites and directories.
Some facts that I came across on the internet
I did some research and came across several posts on Warrior forum and found that one of their members Raleigh achieved some good results using this method. Read his post below.

This proves again that I'm really honest with you when saying that you can make some decent money using Mike's Commission Shortcut 2 method, but you shouldn't expect that you will be making $382 every 16 minutes. It will not happen.

BTW, another Warrior member's post look more realistic to me. He says that it requires a lot of work and even if the creators of this program made thousands of dollars it's because they sent their offer to their email list and made pretty good money.
But the question is: How many of their subscribers have been able to make $10 using this method? That's a big question to which there is no answer.
Do you really need Commission Shortcut 2?
That's a big question. I personally think that you don't need to invest $46 in this product because you can easily find PLR ebooks literally on any topic using Google search box. It's free.
There are tons of free ebooks online. You then can create your free accounts at Clickbank, Clicksure or JVZoo, get your affiliate links and then insert your links into these ebooks. That's it.
After that you need again to do some search on Google and find free ebook sites and upload your ebooks to those sites. That's it. Do you really need to pay Mike $46? I don't think so.
But if you are new to internet marketing and have no any clue about making money online then you can buy this product. But there are many other good alternatives to Commission Shortcut 2 and I think you would better try them first.
One of such programs is an affiliate training center that I joined back in 2013 and I'm still a member of this program and thanks to this program I'm making money. And I forgot to mention that it's free to join.
Final word on Commission Shortcut 2
Like I said, the program is not a total crap and you can maybe make some decent income, but it's not about making $382 in 16 minutes. They are simply lying to you.
If you are serious about starting your online business you then need to invest some time and gain some knowledge first. If you are a goal oriented person you will definitely start earning a solid income on the internet over time.
It will probably take 1,2 years at least to achieve solid results and quit your daily job. Don't try to look for shortcuts to success. They simply don't exist and have never existed.
Final glance at Commission Shortcut 2
No quality support
Training is very limited
Unrealistic promises about making $382 in 16 minutes
Website domain is no longer working
Two expensive upsells
Overall rank: 

20 out of 100
About the Author: Adam
My name is Adam. I'm the founder of Your Income Advisor. My goal is to help others succeed online, by exposing scams and reviewing top rated products. I can help you start
your own business online