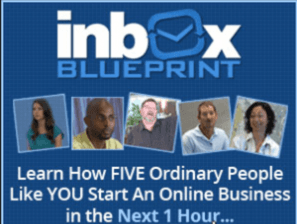 Product name: Inbox Blueprint
Product owner: Anik Singal
Website: inboxblueprint.com
Price: $97 + monthly fees + upsells
Verdict: Not recommended
Inbox Blueprint by Anik Singal claims to teach you how to make money online. When you land on his website you will see it starts with a classic promotional video in which he claims to have made over $10 million in one year. Based on my experience I can tell you with full confidence that even if it's true, it doesn't mean that YOU will make money with his program.
I've seen so many programs claiming to teach people to do the same and there are tons of complaints about those programs on the internet. To be honest, I'm full of all those promotional, deceptive and misleading videos and feel helpless because I can't stop all this crap that scams honest people out of their money.
The only thing I can do is write my reviews and expose the truth and help people find legit, honest way to make money online because I was in your shoes. Keep reading because I'm going to take a closer look at this program to help you make an informed decision.
The main idea behind Inbox Blueprint
The main idea behind Inbox Blueprint is pretty simple. It was designed to help you build your online business and start making money online.
Also, you can learn how to use email marketing, i.e. build your list of subscribers and take your business to another level and you will also learn how to make your very first $1000 just in a few hours after joining his program and going through the training.
It's not the first and the last guru that makes such a bold claim and I'm going to explain in details what you can expect from Anik and his Inbox Blueprint.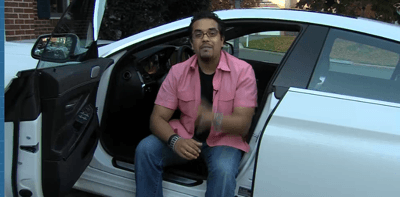 Pros of Inbox Blueprint
Training and weekly webinars
60 day money back guarantee
Cons of Inbox Blueprint
False promises
No real support
The program is overpriced compared to many other similar programs
Inside the program
1. First off, as I told above, Anik claims that once you join his program and go through the training, you will be able to make $1000 dollars overnight. This is not true. I've seen so many such claims on the internet and none of them are true or realistic. I've been involved in internet marketing for many years now and I know many successful internet marketers.
What I know from my own experience and from the experience of other marketers is that to be able to reach those numbers you need to put in the work and time first and it normally takes a few months, most probably 1 year.
Anyone who promises you a quick buck, money on autopilot or guarantees that you will make money in x amount of days, is lying to you. No one can guarantee you success because it's dishonest and misleading approach.
Your success depends on 3 factors:
Get trained in the right program
Work hard and be patient
Ask for support from successful internet marketers
Unfortunately, none of this was mentioned by Anik. You be the judge.
2. One of the big issues with Inbox Blueprint I would like to mention here is that Anik encourages you to use PLR content on your site. PLR content is a poor quality content that search engines don't like and never rank well because PLR content is not original and if you use it, you website will never get high rankings in search engines and the traffic accordingly.
And without traffic your online business will never grow or get you anywhere. PLR (duplicate content) is the type of content generated by software that no one wants or likes to read. The fact that Anik encourages you to use PLR content alone is enough to stay away from his program.
3. Anik also suggests that you use article directories which is not as effective as it was until 2013. As for getting some traffic it's good, and as for getting quality backlinks for better rankings it's not effective anymore.
4. The payment scheme in the program is a bit confusing. You have to pay $97 x 3= $291, or you can make a one time payment and get a discount, which will finally cost you $241. But that is not the end of the story. Then, you will be told to buy a hosting for your website to store your files. This alone will cost you $100. Now, we have $241+$100= $341. But it's still not the end.
The training was designed and set in such a way to lure you into buying some other "important" products without which you won't be able to make $1000 dollars Anik has promised you at the beginning. This "important" product (Inbox inner circle) will cost you another $77 per month. So, now we have $341 +$77 per month = $1265. All this looks very shady and I don't like such approach.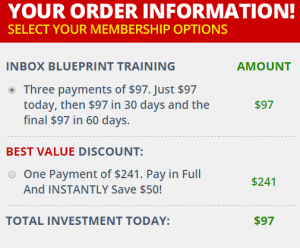 Compared to Anik's product, I'm a premium member of Wealthy Affiliate, a program that provides a much better training +unlimited 24/7 support and I pay for my membership $29 per month. And I forgot to mention that this price includes absolutely everything I need for my business, hosting, keyword tool, weekly webinars, live chat and many more.
5. Another issue is that there is no active community of internet marketers where you could get timely support. Some people claim that Anik's support is good and responsive while I have a friend of mine who tried to contact Inbox Blueprint's support and got an automated response a few days later.
Remember that when it comes to online business, support is going to be an extremely important aspect of your success and if support is not good or timely, that's a big issue.

6. Anik's training includes a few modules:
Step 1. The addiction meter (You will be explained how to find a profitable niche including Clickbank, Offervault etc.)
Step 2. The Bait (You will be explained how to create opt in pages to collect emails from people)
Step 3. TYP Method ( You will be explained how to create thank you pages)
Step 4. Email Machine ( You will be explained how to set up an autoresponder service on your site (Aweber) and why you need it)
Step 5. The list relationship ( You will be explained why it's important to build relationships with your email subscribers and how to do it the right way for maximum results)
Step 6. Payday secrets ( You will be explained how to provide value to your readers and make money from your list)
Step 7. Easy traffic ( You will be explained how to drive traffic to your blog, SEO, social media, guest blogging, paid traffic, etc)
Step 8. Unlimited success ( You will be explained how to improve your website conversion rate etc.)
Though the overall quality of the training material is not bad, it can be a bit confusing if you are new to internet marketing. And they don't provide you with any other tools, such as keyword research tool, which is very important for your success.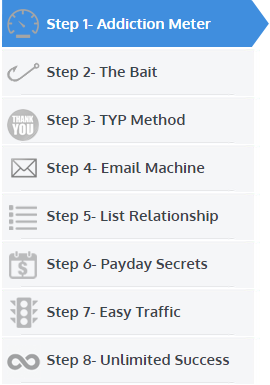 7. Another big issue is that their support is really bad and to be honest, I don't think you can be successful with this program keeping this in mind.
When you get involved in internet marketing, you are going to have many questions and get stuck points and if you don't have timely and supreme support, I can guarantee you a failure. This is exactly what we see in Anik's Inbox Blueprint.
You can contact Anik's team through email or support ticket. Both are not fast at response and it can take a few days before you get a reply from them and very often it's not a real person. This is the worst part of Inbox Blueprint and that's is the main reason why I can't recommend this program to anyone.
Compared to this program, I'm a premium member of WA which provides 24/7 supreme support, live chat and I even can contact the owners of the program, Kyle and Carson almost every day and get support directly from them. But you can't even contact Anik, the owner of Inbox Blueprint.
Final word on Inbox Blueprint
Though Inbox Blueprint is really not that bad, I can't recommend it because I know of a program that blows away Inbox Blueprint for many reasons. That program is Wealthy Affiliate that has a much better training, supreme support, live chat, all necessary tools, 2 free websites, hosting, keyword research tool and many more.
Keeping this in mind I really can't recommend Inbox Blueprint. And I forgot to mention that Kyle and Carson, the founders of Wealthy Affiliate never make false promises to anyone and never talk to anyone from their sports cars, though they are millionaires and have helped many people build their successful online businesses.
Feel free to contact me if you have any questions and I will be happy to help you out or leave your comments below and I will reply in 24 hours.