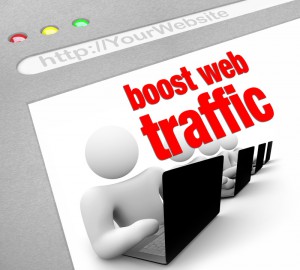 Driving traffic to your website is going to be your main concern if you decide to start an online business someday. The rapid growth of the web proves that in the next few years the number of people involved in online business will considerably increase.
That is why for the folks who are involved in online business the traffic should be #1 goal and I'm going to show you exactly how you can drive traffic to your website.
1. First and foremost thing is writing an original content for your website. You need to create an original, engaging content by writing articles (posts) for your website on a weekly basis (2,3 times per week). Before writing your posts you should research your niche to get the idea of the most actual topics that people search on the web.
This is the only way for you to become an authority within your niche. You need to be an expert in what you write and give people real and practical advices that work. The keyword research tool is going to be your main tool that will help you find the right keywords to rank for.
2. When you write your post give it the right, captivating title that will make your post look engaging to your readers. There should be a solution to a problem in the title of your post and if it is then you are on the right way to driving traffic to your website.
If you fail to give your post the right title then you are going to lose most of your readers. But you should be careful and confident that you can deliver what you promise in the title of your article.
3. When you create content for your website you need to do some research as mentioned above to "identify the problem" (to find the most searched issue in your niche). If you can identify the problem and offer a solution then it will not be hard to become an authority in your niche and build trust with your visitors. Identifying a problem is the fastest way to find the right topic to write about and drive visitors to your website.
4. When you give your post a title you should again do some research using the right keyword tool and identify the problem you are going to write about. Once you have done this you need to make the title exact, clear and short and possibly include the most searched keyword in the title of your post.
5. You can add question mark or "how to" to the title of your post thus making the title more engaging and catching to your readers. It does also help them know that your post is going to offer a solution to their problem. Remember, that you can create a great post but if you fail to give it the right title you won't be able to catch the attention of most of your visitors.
6. Being active on social media sites (Facebook, Google plus, Twitter, Pinterest, Youtube), participating in discussions and giving people a good piece of advice will always pay you off in the form of traffic. You can also add social media plugins to all your posts on your website and let people tweet, like, Pin and share your posts on social media.
7. By Installing a Feedburner subscribe box on your site you'll be able to turn some of your visitors into your subscribers and bring them back to your website once you publish a new post. For more info you can read my article about building an email list.
8. Adding images to your posts will make your posts more engaging and not boring. Additionally, it will allow your visitors to pin or share your images on social media and bring more traffic.
9. When you create your content, write something around 1000/1500 words per article at least. That is the minimum if you want to rank on Google for a good keyword and get a decent traffic. But it is not the number of words that matters.
You shouldn't write fluff that people don't want to read. Whatever topic you write about do it with knowledge and try to cover all aspects related to that topic.
10. In respect to getting high rankings for your articles you should keep in mind that if you write with knowledge and provide in-depth information people will love, tweet, like and share your content on social media.
If your posts have a lot of comments, tweets and likes that means people love it and read and your content will gradually reach more audience. All this will result in higher rankings and more traffic.
11. Don't give up when you start your online business because it takes some time until you turn your website to a steady income source. If you start your business don't try to come up with 5 or 10 pages of content and wait for a massive traffic. It will not happen. Write 50/100 pages of content and then publish it to your website.
I know, it takes some time to write a lot of content, but there is no other way. Even when you publish and don't receive enough traffic don't give up. You need a few months of consistent work on your website before you start to see steady traffic and sales. When you start a new website it can take up to 5,6 months before your site appears in Google's top search results.
12. When you create content for your website don't be too focused on keywords. Try to create a content that will help your visitors/readers in certain issues that might be of interest to them. This will add value to your site and a certain number of your visitors will turn into your repeat visitors.
13. Create some video tutorials or product reviews related to your niche and put them on YouTube. Remember that YouTube is one of the best and proved ways to drive traffic to any website.
14. When choosing your WordPress theme choose the one that is mobile responsive. Hundreds and thousands of people browse the web using their mobile tablets and phones and if your theme is not mobile responsive you are going to lose a lot of visitors.
15. You can also drive traffic to your website by advertising on Facebook or Google (PPC) but it needs some experience and is not recommended for beginners. The best choice for beginners would be Bing ads. There are excellent video lessons on PPC, Bing and Yahoo ads for premium members in the affiliate Bootcamp at WA. For more info please read my review of Wealthy Affiliate below. But keep in mind that PPC shouldn't be your first choice when you are just starting your business online because it requires some investment and experience.
16. Remember that once your site becomes popular and more visitors come and read your site content, Google will start sending you more visitors because Google's task is to provide its users (searchers) with the best relevant information that they need. All this will result in more traffic to your website.
17. Install Google analytics and take control of your website traffic. This will allow you to understand where your traffic comes from, which pages are the most visited and finally will give you some new ideas on how to improve your website to drive more traffic.
Here is more info on driving traffic to your website. Remember that the best way to drive free traffic to your site is through optimization of your site content and the best place to learn it is the Wealthy Affiliate.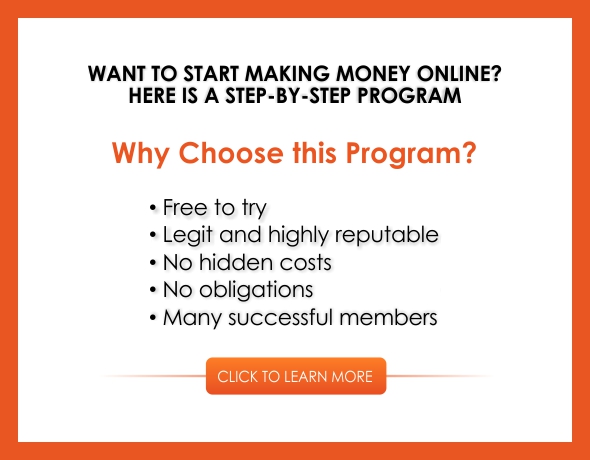 About the Author: Adam
My name is Adam. I'm the founder of Your Income Advisor. My goal is to help others succeed online, by exposing scams and reviewing top rated products. I can help you start
your own business online