Product name: Sabika
Website: www.sabika-jewelry.com
Price: $250 starter kit
Owner: Karin Mayr
Overall rank: 30 out of 100
Recently I've reviewed a program called Partylite that is different from other MLM programs and it looks like Sabika is very similar to Partylite.
Both these companies are unique due to promoting very specific products and they are really different from all other MLM programs out there.
If Partylite sells candles and candle accessories, Sabika sells jewellery products, such as necklaces, earrings, chokers and bracelets.
Their products are very unique and interesting, but they are not cheap which is very normal for any MLM company.
Though these two companies are unique and different from many other MLM companies, it doesn't necessarily mean that their products are unique and different from other similar products available on the market.
You can easily find candles or jewellery products of other non-MLM companies that are WAY cheaper.
All this means that MLM opportunity doesn't look appealing most of the time and the same applies to Sabika.
If you are reading this review, you probably want to know what is Sabika as a money making opportunity? Is it good or bad? Is it worth your time and effort? Can You Really Turn Your Dreams into a Rewarding Reality with Sabika?
Because this is exactly what Sabika promises you can achieve with them. Let's see if Sabika can really help you achieve your dream.
The main idea behind Sabika
The idea is super simple. Sabika is a MLM company that allows you to join their team as a distributor and start selling their jewellery products and earn a 20% commission.
In order to be successful you have to accomplish two things: Sell as many of their products as possible and recruit as many other people as possible to Sabika. Only through this accomplishment you can achieve success with Sabika.
Pros of Sabika
Cons of Sabika
You need a budget to invest into Sabika products
You have to be an annoying face-to-face sales person
Requires you to recruit a lot of people into Sabika so you can earn a commission on autopilot
Products are expensive like any other MLM products
Sabika is a classic MLM opportunity not much different from other MLM programs that I've reviewed so far. It's legit and their compensation plan is simple. But I can't recommend it because the opportunity is very specific. If you're on fence about it then read the whole review. If you are looking for a genuine and simple money making opportunity, allow me to help you and recommend a program I've been a premium member of since 2013. It's FREE to join. No credit card required.
Sabika MLM opportunity overview
Sabika products look very appealing and interesting. I think women will love them. Women love jewelries and if you're passionate about it you can either buy some of their products for your own use or maybe become a distributor of Sabika products.
You can buy jewellery sets or separate pieces. I think promoting jewellery products is not a bad idea because there is some demand for this type of product on the market.
But I don't think demand is huge. There is a competition on the market too.
This is a fact that you will have to compete with big companies that can offer the same or even better quality at a lower prices. And this is a fact that Sabika is not the best jewellery company in the world. You have to keep this in mind.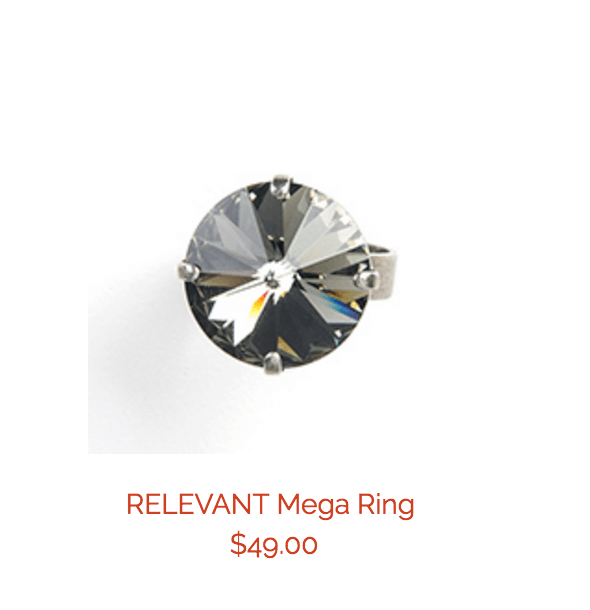 Sabika rings start at $49. Most of their products range from $59 up to $298.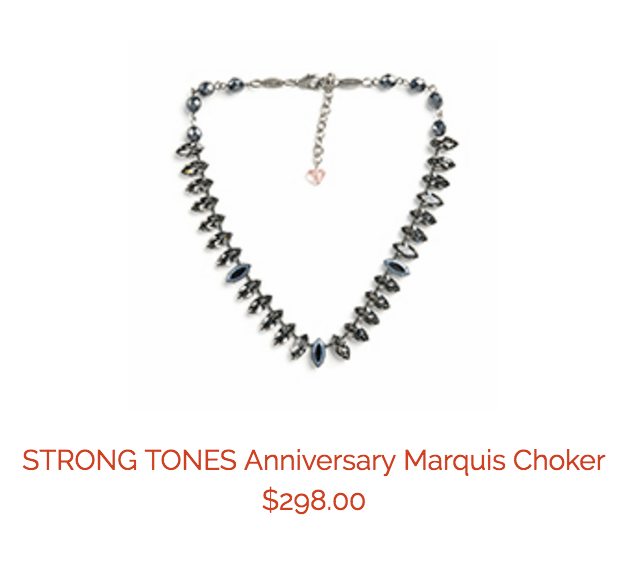 For example, Sabika necklace costs $159.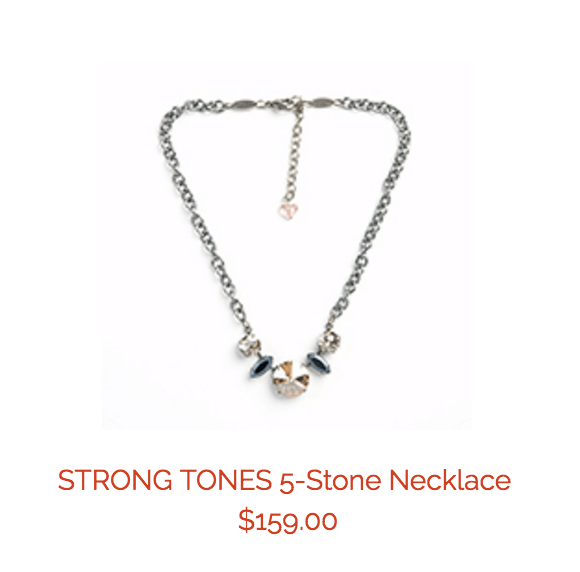 I found another necklace at Amazon.com for $158 and I think it looks much better. Both are made of antique silver.

If you do some research you will find a huge selection of jewellery products online at Amazon or eBay and other people can do the same.
That's why if you become a distributor of Sabika products you will have to compete with other companies. It won't be easy to sell Sabika products. You really need to find arguments to convince people to buy your products.
Another problem that you're going to face to is selling Sabika jewellery products on a regular basis. Because if you can't sell them on a regular basis you won't be able to earn enough money.
Selling Sabika products or any other jewellery is not easy because this type of product is not cheap.
The only way to sell them each and every month is to become an aggressive and annoying promoter and this is exactly what other MLM distributors do in order to make money with MLM companies.
If this is exactly what you love to do then you can give Sabika a try.
Sabika offers you several packages to start your MLM career:
$250 kit
$450 kit
$1750 kit
It's completely up to you which package to choose. If you have some good experience with MLMs then you know which package fits your budget and skills in the best way.
If you're just starting out then I would recommend to start with the first package to reduce the risks of losing your money. Because as I know, there is no refund and you still don't know how well Sabika products will go.
Sabika compensation plan
Compared to many other MLM companies with confusing compensation plans, Sabika offers very simple compensation plan. They pay 20% commission on all sales. Though I like the simplicity of their plan, I don't like the way they present it to people.
If you take a look at their plan you will see that you can easily go from $300 up to $700 commission within 3 months upon joining Sabika. You just need to make $1.500 in sales in order to earn $300 and $3.500 in sales in order to earn $700.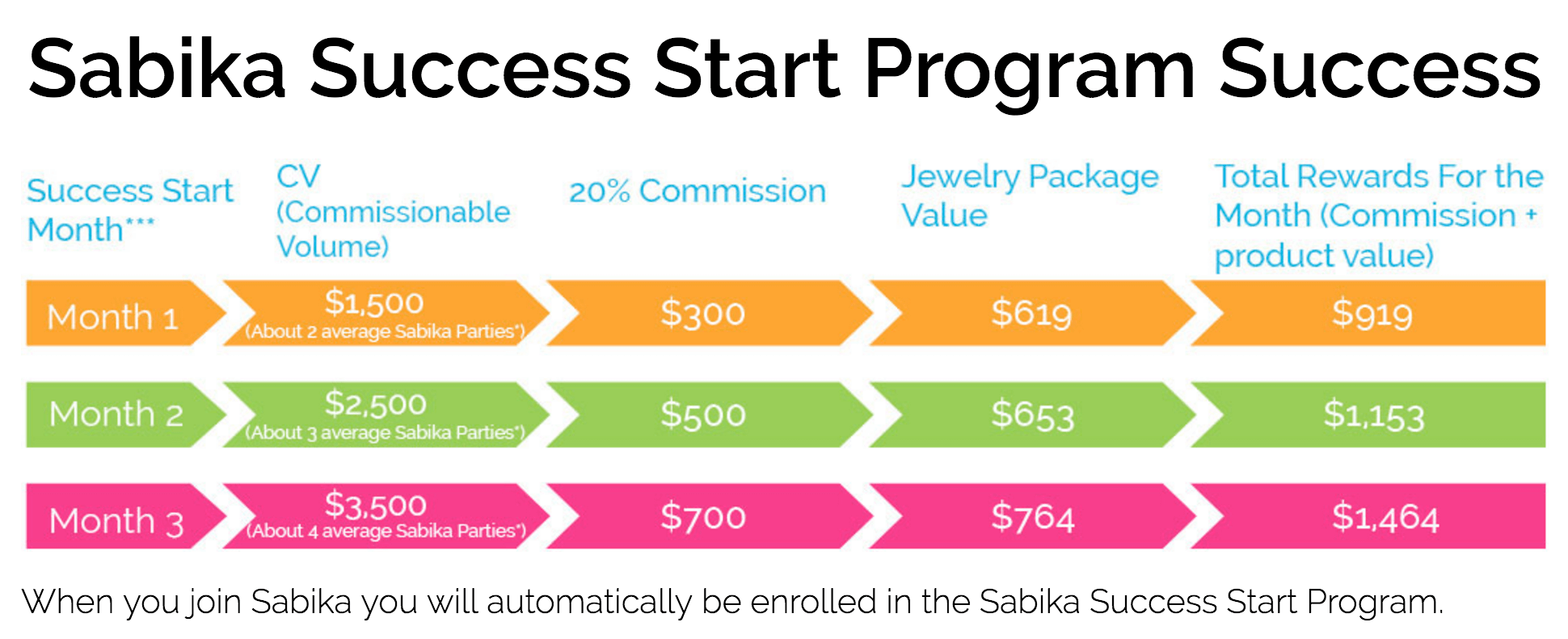 Most people may think that selling Sabika jewelries for this amount is super easy. Reality is quite different. Selling them will be extremely difficult due to the reasons I mentioned above.
Sabika prices are not cheap. There are many other jewellery products on the market at lower prices.
You can find them easily at Amazon.com or eBay.com. I've been making money online over the past 3 years and I can tell you that getting to that point, i.e. making $700 per month would probably take more time. I think one full year or even longer for some people.
Maybe even 2 years. In this sense Sabika promotions are not realistic and I would even say they are a bit misleading. The only way to take advantage of Sabika compensation plan is through following their party plan.
You have to organize parties, invite a lot of people, friends, relatives, neighbours etc in order to push Sabika jewelries. Most people are shy and wouldn't want to get involved in this type of business. I wouldn't either. That's why it's up to you to decide.
Also, when you organize parties you have a chance to convince other people to join Sabika and by doing so you will participate in Sabika recruitment program.
Through recruitment program you can earn more money because the more people you recruit the more money you can make thanks to sales made by people who joined Sabika through you.
Like any other MLM company, Sabika provides some training on how to become a good sales person.
But this training can help you only IF you are willing to become a sales person and become an aggressive distributor and promoter of MLM products.
Many MLM distributors become so annoying that their friends don't want to talk to them and try to avoid them. Read the comment from a former MLM promoter below.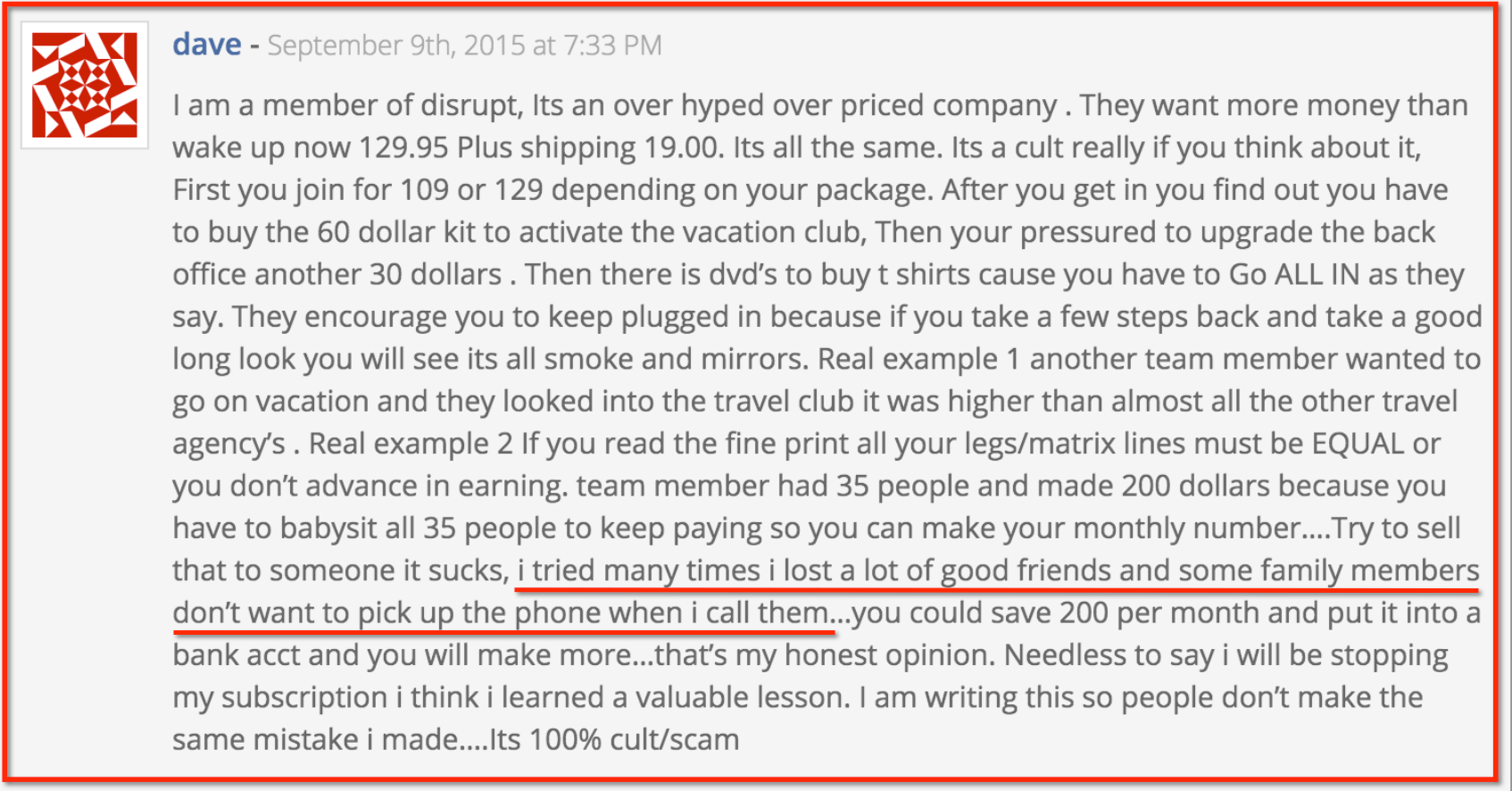 They also have a ranking system and the higher is your rank the higher will be your earnings:
Consultant
Bonus Qualified Consultant
Director
Star Director
Crystal Director
Star Crystal Director
Silver Director
Star Silver Director
Gold Director
Star Gold Director
Platinum Director
Star Platinum Director
I don't know exactly what each of these ranks means and I don't really think it's so important. You can find more details on their website if you decide to join Sabika.
Can you really be successful with Sabika?
My standard answer is yes and no. Yes, you can be successful with this company if you feel you're a sales person, if you feel you can convince other people to buy Sabika jewellery products, if you feel you are ready to put in the effort until you achieve what you want to achieve.
Remember that the only way to make a buck in this program is through recruiting ton of people. Most people won't stay long. Most of them will leave the program soon after joining which means you should continuously recruit new people.
Retention rate depends on how good the program is. If the number of people leaving the program is higher than the number of those that stay then it will be extremely hard for you to make a buck in this program.
To be honest, I don't really think Sabika has a good retention rate because not all, but most MLMs have a bad reputation and are called pyramid schemes.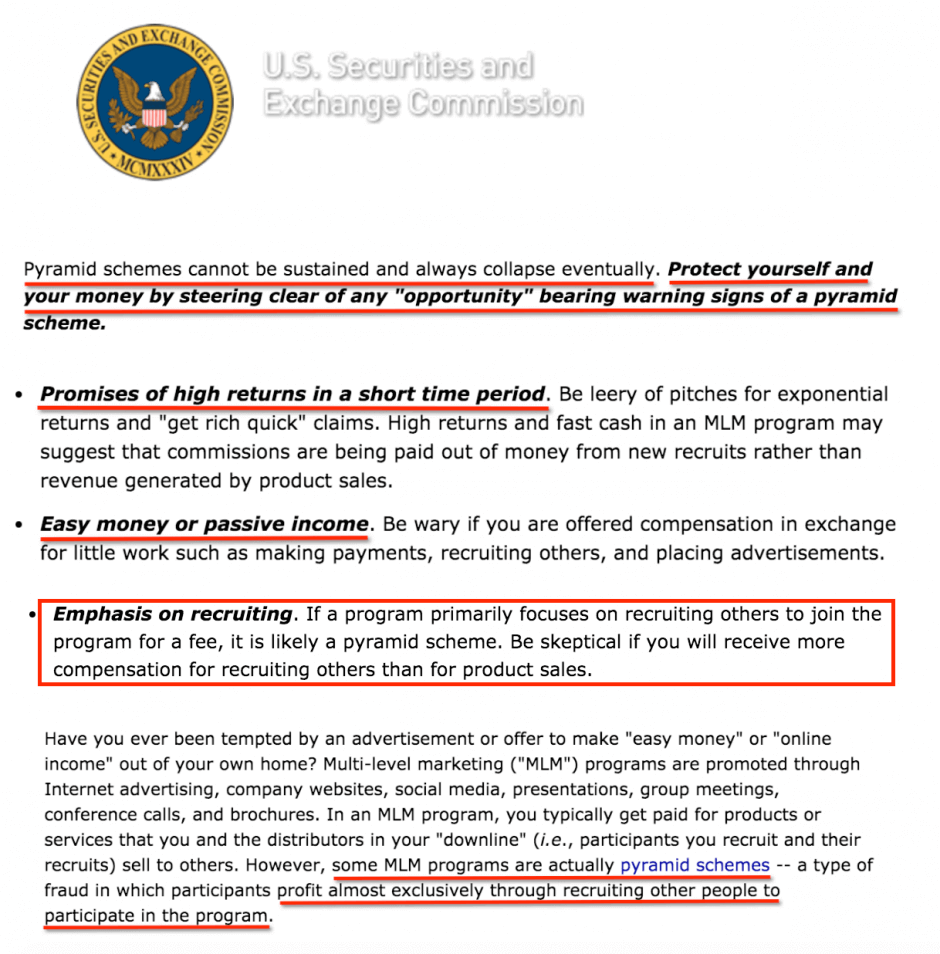 Before you decide whether to join Sabika or not I want to explain this opportunity once again. MLM business is not the best way to make money and there are WAY better companies and programs out there.
There are programs where you don't have to buy products in order to promote them or sell products face-to-face in the real world.
You can sell anything without spending money and you can do it online without any need to talk to people. If this is exactly what you are looking for then Sabika is definitely NOT for you.
In this case I can recommend you a program that I've already tried and know it works. You can find the link at the end of my Sabika review or see the comparison table above.
Final word on Sabika
I did my best to be completely transparent and explain all details about Sabika in the best way possible. I gave you all the facts and only you can decide if you want to join Sabika and become one of their distributors or not.
To help you make the right decision let's summarize all we know about Sabika. If you're planning to join Sabika you should know that in order to be successful with Sabika you have to be very sociable and connect with other people.
You have to organize parties and literally push Sabika jewellery products to make at least some sales. If you feel you're not that type of person then you should avoid Sabika.
Second, you should keep in mind that this opportunity is mainly catered towards women. For example, I can't imagine myself selling jewelries for women. Third, you need a budget in order to buy Sabika products and then start selling them. They are not cheap.
There is a competition on the market and people can easily buy similar products for a lower price from Amazon, eBay or any other online store. Plus they can do it easily online while in case of buying from you they have to meet you to see physical products.
Disadvantage of being a distributor of Sabika products is that you can't sell them online. You have to buy physical products and sell them in the real world. This means if you're looking for a program to make money online without leaving your house, Sabika is NOT for you.
You can make lots of money with Sabika IF you can recruit lots of other people into Sabika. The question is: Can you? Do you think other people will want to join Sabika?
I think it's not easy at all because the opportunity is very specific. Finally, you can join many other programs and promote their services or products that you really like and are willing to promote.
And the good news is that you can promote them without any need to buy them. I think all this makes Sabika not so much appealing, but if you think you can be successful with it then feel free to join it.
Final glance at Sabika
Simple compensation plan
You need a budget to invest into Sabika products
You have to be an annoying face-to-face sales person
Requires you to recruit a lot of people into Sabika so you can earn a commission on autopilot
Products are expensive like any other MLM products
Overall rank: 30 out of 100
About the Author: Adam
My name is Adam. I'm the founder of Your Income Advisor. My goal is to help others succeed online, by exposing scams and reviewing top rated products. I can help you start
your own business online