Name: Viral Cash App
Website: https://viralcashapp.com
Founder: Matthew Neer
Price: $47 and other upsells up to $500
Overall score: 3 out of 10
Verdict: Not recommended
Recently I've come across a program called Viral Cash App and decided to immediately add it to my work schedule.
The program really surprised me a lot and to be honest it was no different than many other programs I reviewed in the past.
If you heard about this program and plan to join it don't do it.
I'm going to reveal some investing facts that I believe will change your opinion about Viral Cash App completely.
The founder Matthew says you can make a lot of money each time when other people watch videos. Is it true? Is it really that easy?
Or maybe Viral Cash App is just another scam? Or maybe it's a fantastic opportunity to make a lot of money online? Let's do some research.
Short review of Viral Cash App
The program looks super simple. The idea of the program is to teach you how to share viral videos and other type of content and earn thousands of dollars each and every month.
You will be making a lot of money only because other people will be watching videos shared by you.
Pros of Viral Cash App
Maybe you can make some very decent income
Questionable 60 day money back guarantee
Cons of Viral Cash App
Advertising video is full of lies
Shameful income claims
Hidden costs
Fake news video
Misleading business model


Viral Cash App Review
I guess you already did some research on the internet and it will not surprise me if you tell me that you've found some positive reviews about Viral Cash App.
I see it every time I choose a program to review. There are bloggers that try to promote even program even if it's a flat out scam.
Because this way they can make a lot of money. And in fact, this way of making money is much easier because it's super easy to promote scams.
They always make outrageous income claims and this is exactly what people are looking for. They want quick and easy money and scammers give it to them.
So, be careful when you do your research. You can lose both your money and what is worse your time and energy.
The first thing that really surprised me a lot is the fact that Matthew paid scam actors to create for him a shameful video in which a group of scammers are talking about Viral Cash App as a real money maker.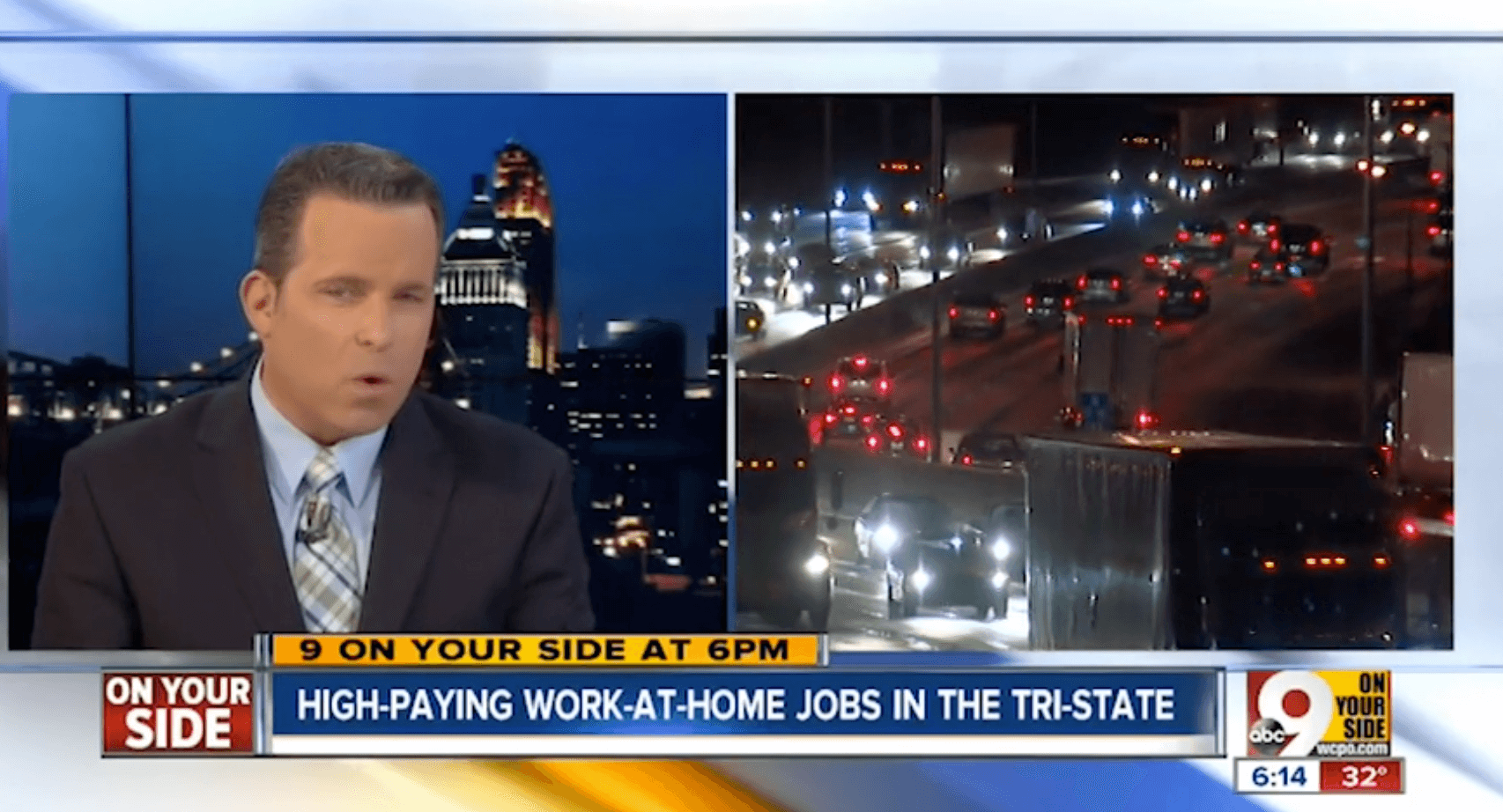 If you are totally new you may think this fake news video is real but in fact it is not. It was compiled by scam actors from freelance sites, such as Fiverr.com.
I totally understand if you are new to this because the video really looks like a real news video coming from famous TV channels. Don't fall for this. It's a scam video.
The video is FULL of lies. They show two young guys that became millionaires thanks to Viral Cash App.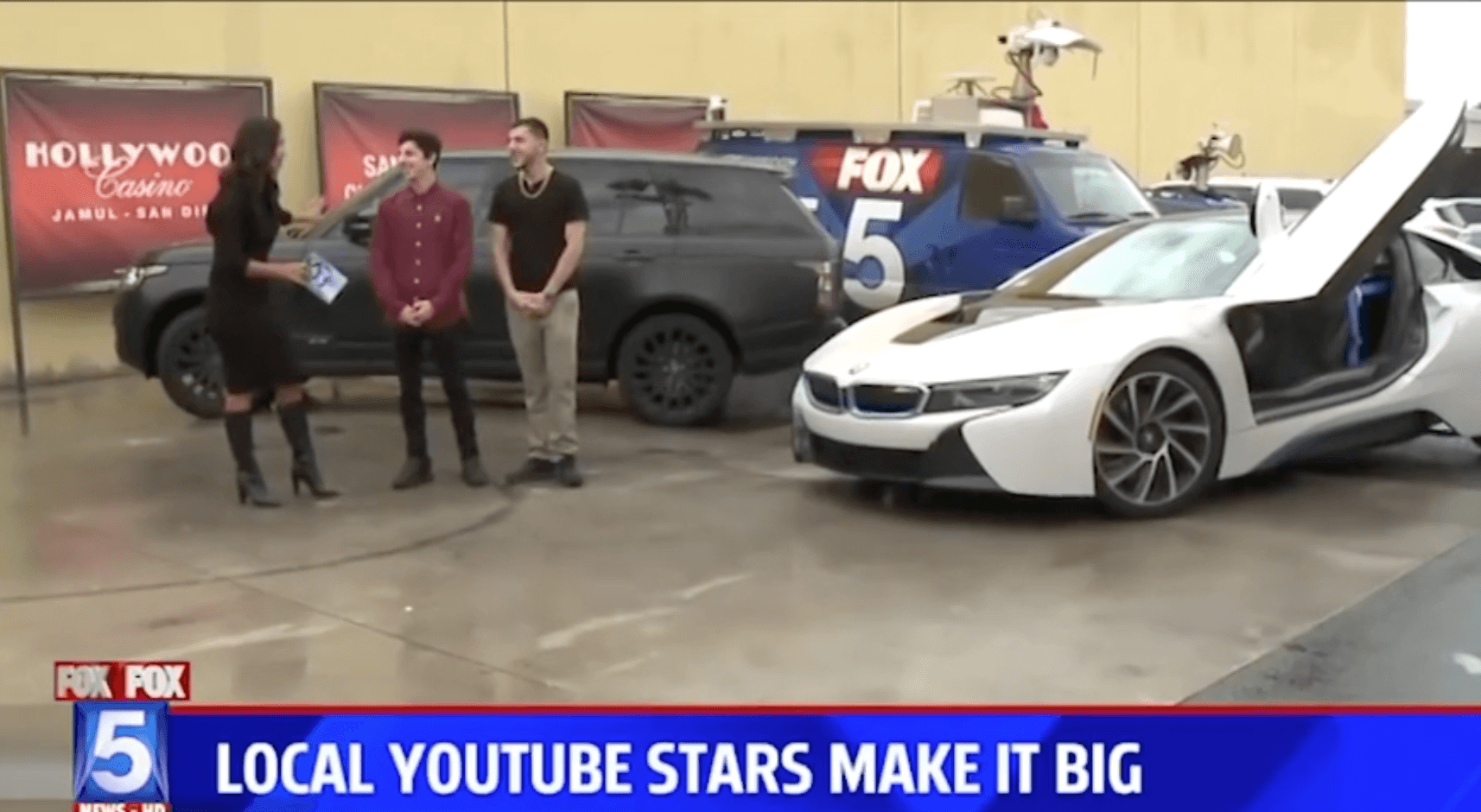 They show fancy cars as if those guys bought them as a result of earning a huge income using Matthew's Viral Cash app. None of this is true.
So, according to Matthew the idea looks like this: You are given a software to find viral videos and upload them to your site.
During the process you will add your affiliate links to the site as well as Google Adsense code.
Once all this is done your main task will be sending a flood of traffic to that site.
People will come the site, watch videos or click some of your affiliate links and you will earn your fat affiliate commission.
No, not that simple and I'm going to explain the process.
BTW, this program reminds me of other similar programs that taught folks to make money using YouTube.
They were called Youtube Cash Code and Tube Launch.
The question now is as follows: Is it real to make a solid income through YouTube? The answer is Yes.
In fact, if you have a youtube channel you connect it to your Google Adsense account and earn commissions from both youtube and Adsense.
I recently received my first $100 from Google. So, this is real.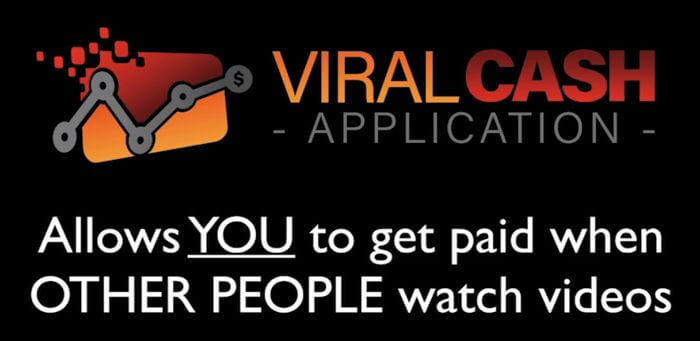 But the main issue with Viral Cash App is that even if you find all viral videos and put them all to your website it will not make you any money unless you can drive traffic to your "viral" website. Matthew explains the whole process as follows: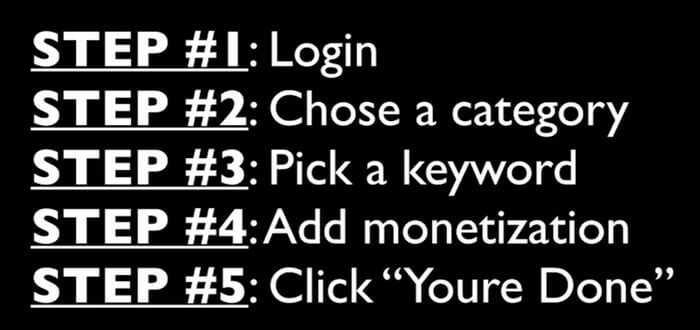 Login to the software
Choose the category you want to focus on
Pick a keyword
Add monetization methods
Click "You're done"
Matthew calls this an extremely secret and highly classified message. Believe me, I've seen it many times in the past 5 years.

All those messages are secret but useless. He talks about urgency because his "amazing" video can be removed at any time. It's an old and cheap trick.
Matthew says you are now ready to rake in profits. No, you are still not ready and let me explain why.
Warning: Some people may think if Viral Cash App is a Clickbank product they can trust it. My answer is No, you can't trust. For the past 5 years I've seen many products banned from Clickbank. Anyone who has been in online business know that there are many junk products on Clickbank. For example, Success with Anthony was banned from Clickbank soon after it was accepted. But before it was banned Anthony scammed many people. So, be careful with Clickbank products. Being on Clickbank doesn't mean it's a genuine product.
Another misleading trick Matthew uses is describing what his program is not.
The same trick has been widely used in many other programs like Viral Cash App and the like.
By doing so Matthew intrigues you and make you want to immediately get on board and tap into a billion industry and take your slice of the pie.
He says that his program is NOT:
BitCoin
Online Paid Surveys
Paid Advertising
SEO
MLM
E-Commerce
Plus he claims with his program you don't even need traffic because his program works on autopilot. Can you imagine how he lies to you.

If so then why he needs you? He can keep all the money, right? No, because he wants to earn money from you. This is his ultimate goal.
In fact, he throws you into this junk program that is not going to make you any money. In the best scenario you will make a few bucks.
How then I will make money with Viral Cash APP?
Unfortunately, I have to disappoint you. Most likely you not make any money at all.
Because in order to make money with Viral Cash App you need to bring a flood of traffic to your website. Do you know how to do it?
I guess you don't. Let me then explain how the process works.
First of all, adding viral videos to your website will not add any value to your website. It's not considered original content.
Which means Google, Bing or Yahoo will not send you any traffic. In online business traffic is the very heart of your business.
No traffic means no sales and no commission. The only option you have is buying traffic from Facebook, Google, Bing, social sites or any other place.
This is not going to be cheap at all. If you buy traffic from those places your spending budget will be starting from $500 and up to several thousands of dollars per month.
And there is no guarantee that your paid traffic will convert into sales.
But there is a way to bring free traffic from YouTube. But this requires a ton of efforts. Many folks have their channels but not every channel gets a lot of views.
You need to create high quality engaging videos and deliver a ton of value to be able to win first spots in youtube search results. It's not easy at all.
Getting free traffic from Google is also going to be a huge challenge for you. Quality content can bring you a flood of traffic but not every site can do it.
Plus search engine rankings will take months to get your site ranked and start bringing you free targeted traffic.
Some sites can get it while many other sites struggle for it but fail to get more than 100 visits a day.
With such a traffic you won't be able to earn a solid income online. And believe Matthew's Viral Cash App will NOT help you in that.
Google adsense challenge
Another problem is approval from Google for Adsense program. Google can easily ban anyone from Adsense without any further explanation.
Google may also not approve your website which means you won't be able to earn from Google.
And even if Google approves your site it doesn't mean you will be earning a lot of money. You will get paid a few cents per click.
You need to bring a ton of traffic, at least 1000 visits a day to be able to earn a few hundred bucks from Google Adsense.
Not to mention thousands of dollars per month that Matthew promises to you.
Viral Cash App Training
The training has several modules such as:
300.000 foot view
Your viral money list
Google adsense
Amazon Associates
Clickbank communications
Connect monetization
Activate money links
Get viral commissions
Advanced viral training
It's clear that Matthew wants to teach you various affiliate marketing methods, even such as making money through Amazon or Clickbank. These methods are real.
I have my niche Amazon site but it's new and still doesn't make money but my traffic starts to grow. I'm sure I will start seeing profit in the next few months.
When it comes to making money through Clickbank it's real and possible and I know it firsthand. See my recent sale at Clickbank.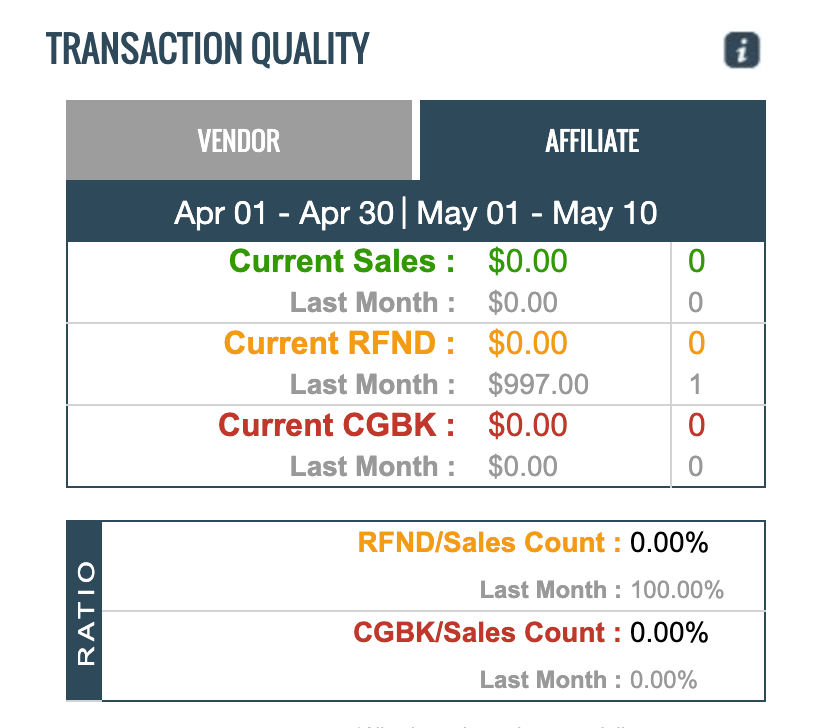 I made $475 from one single purchase made by someone through my website. So, it's real.
But with the kind of training Matthew provides and with the kind of support he provides you can hardly see any significant income from Viral Cash App.
Because promises are big but value is little.
Believe me, I have years of experience in affiliate marketing and I can tell you that in order to start making money as an affiliate you need to get high quality training and support.
With so many lies that Matthew does tell in his video I really doubt you can expect any positive results from his training.
Because I already have seen many programs like Viral Cash App.
Viral Cash endless upsells
With programs like Viral Cash App it's not surprise to see how they throw endless upsells on their customers. This is the way they got used to treat people.
See the screenshot of all their upsells. It starts from $47 then goes down to $9 then many other upsells $149, $24, $97, $197. This is really bad.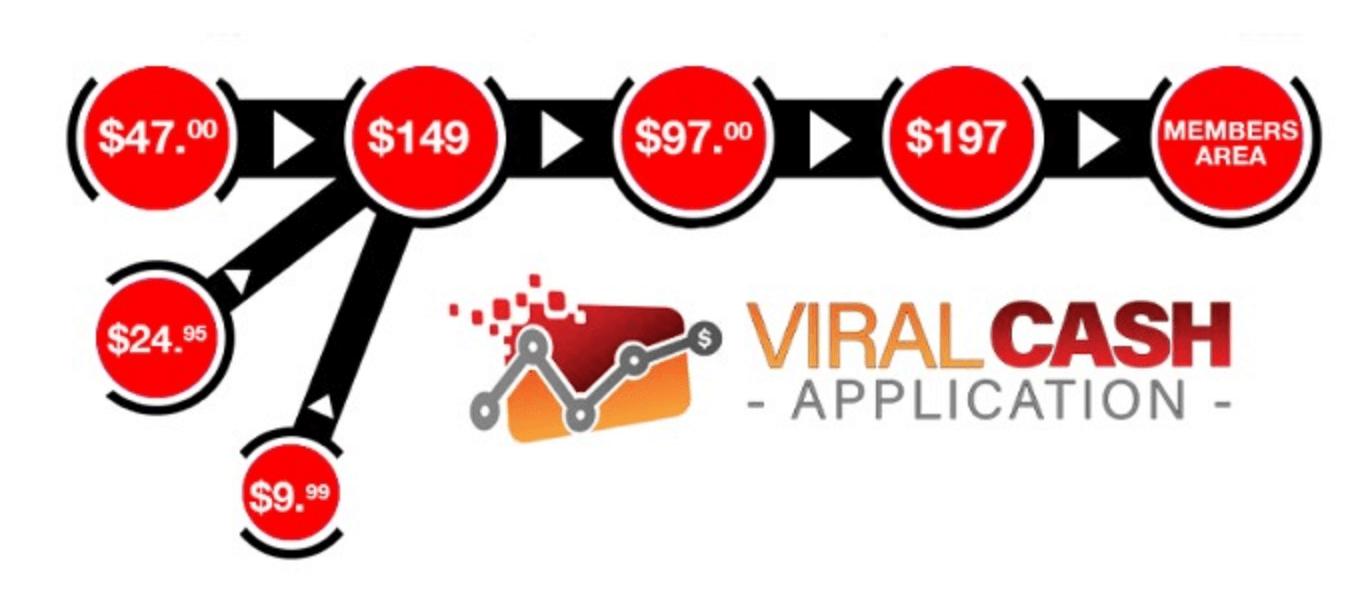 And the worst thing about Viral Cash App is that members area is full of ads.
Instead of keeping your focus on internal training this man tries to sell you more products which is really really bad.
Matthew also tries to sell another program that has nothing to do with his viral offer. See the screenshot below.
BTW, you can see an endless list of Matthew's other programs:
Weapons of Mass
List Leverage: Viral List
$5K Formula System
Viral Money Magnet
Niche Moolah
Wealth Ascension System
Bing Your Ads
Vid Lyft – Upload Rank Profit
QuizLeads
Viralism
Speed Wealth
PostViral
It's clearly seen that Matthew's main goal is to teach folks make money on autopilot. Many of his programs are around viral money, quick money etc.
I don't really see any serious valuable source of knowledge other than outrageous income claims.
As you can see, he promises you to make $5.000 per month easily. Believe me, I know it firsthand making $5.000 per month is not that easy.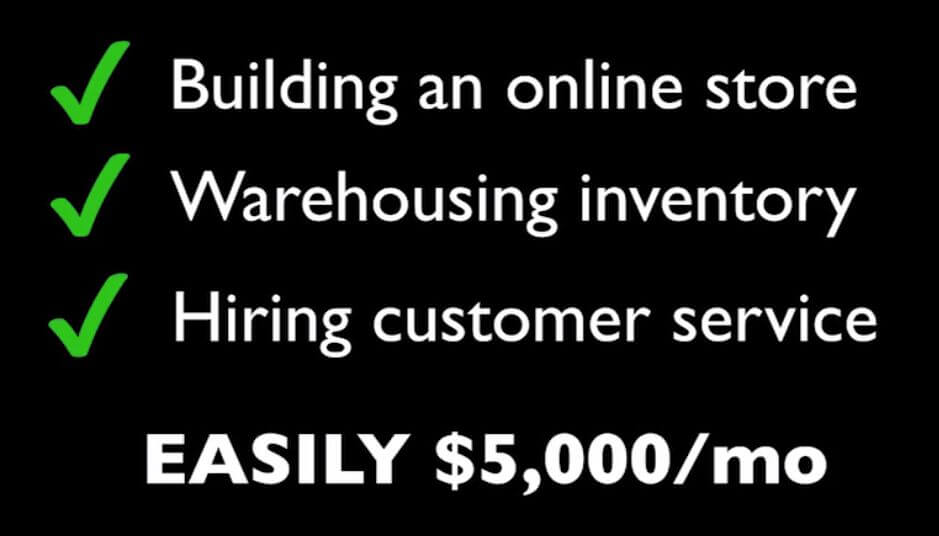 Viral Cash App money back guarantee
It looks strange but it looks like Matthew offers 60 day money back guarantee which is good.
It's product of Clickbank which means you most likely can get a refund if you don't like the program.
But I'm so sure that you will not like it and that's why I recommend to avoid this misleading offer.
As I said, with so many lies from Matthew I don't really believe you can expect something valuable from this man.
What I like about Viral Cash App?
The only thing that I like about Viral Cash App is that you can get a refund from Clickbank in case you don't like the product.
Believe me, I know what I'm talking about. You will most likely not like it. But it's up to you. If you want to try it then go for it.
I also like the fact that during the video Matthew talks about making money process.
He explains honestly that his program is not going to show you how to make money with one click of your mouse. This is really good. He explains it takes time.
I really appreciate it. Good for him. But the main problem with the app is that on one hand he tries to be honest but on the other hand he tries to convince you that his app is set on autopilot and will send you a flood of traffic. This is not true.
What I don't like about Viral Cash App?
There is a lot to not like about Viral Cash App. This man make too many outrageous income claims.
He tries to teach you many things at one time which is not good from a practical standpoint. He even tries to teach you how to sell sites at Flippa.
If you are new to making money online thing it will be extremely difficult for you to master all this.
I think he would better choose one direction and teach you to master it properly instead of trying to teach you everything. It's not practical.
Complaints about Viral Cash App ( Matthew Neer)
I also found a number of complaints about Mattew and his program. You can see the screenshots below. Two real people complained about this man and called him a liar. Do you need any other proof?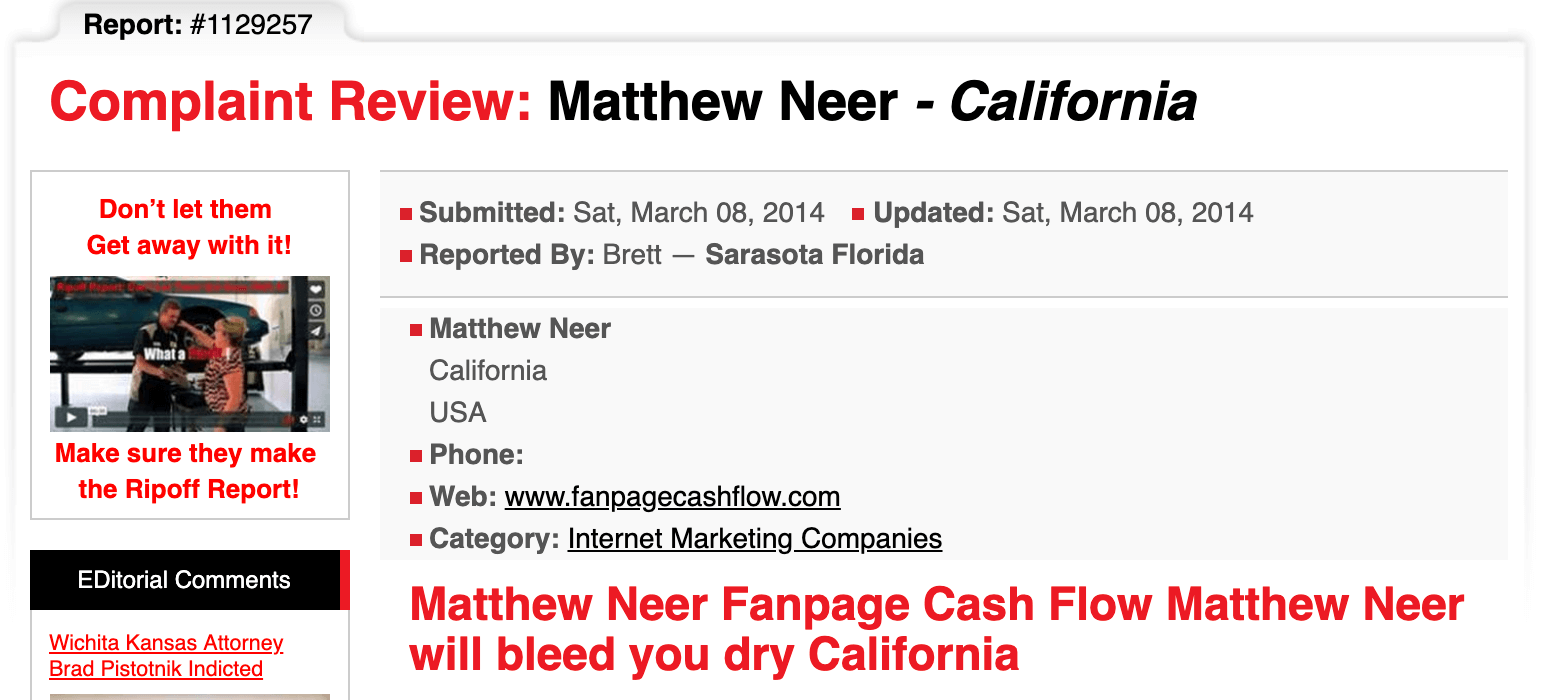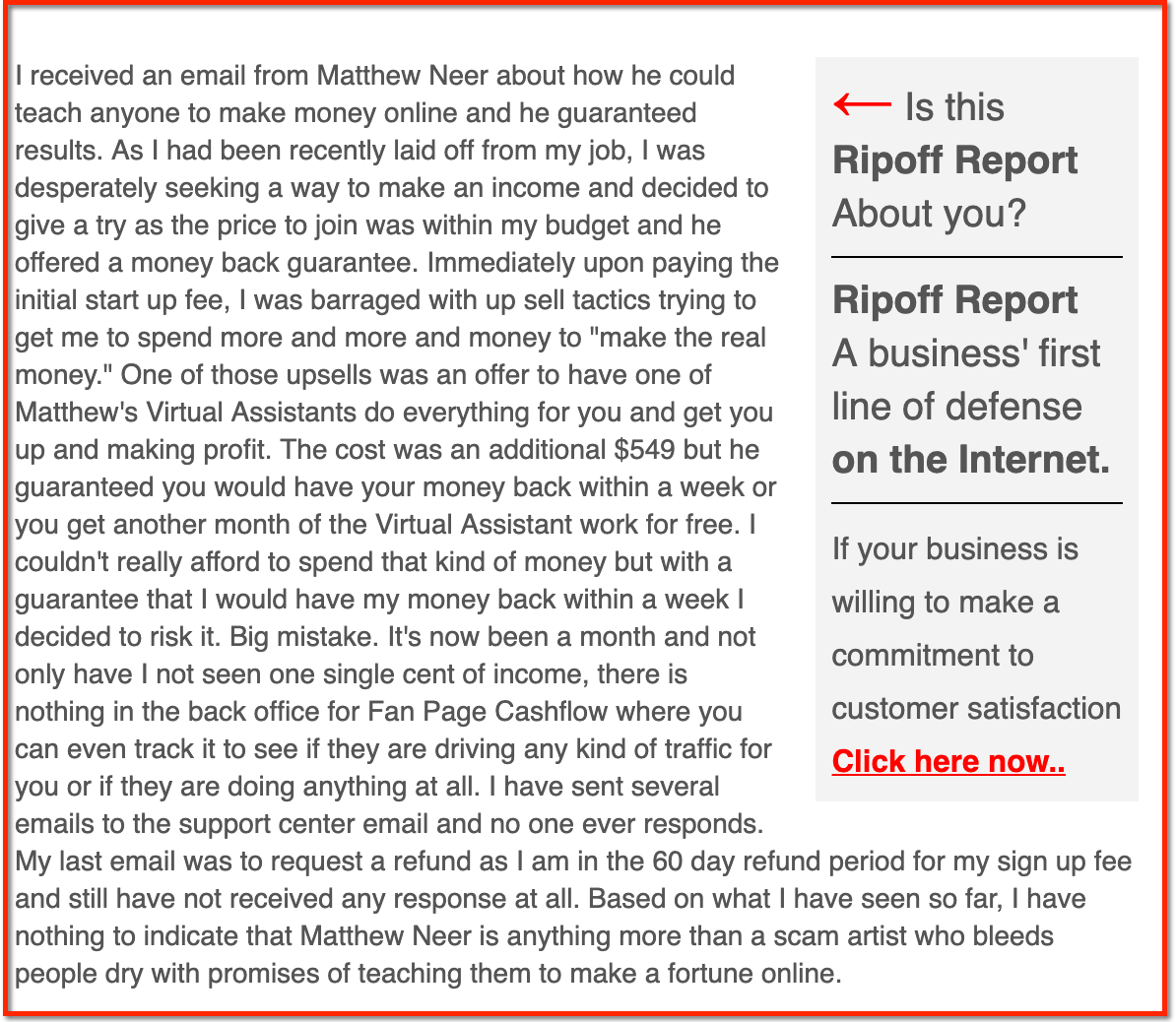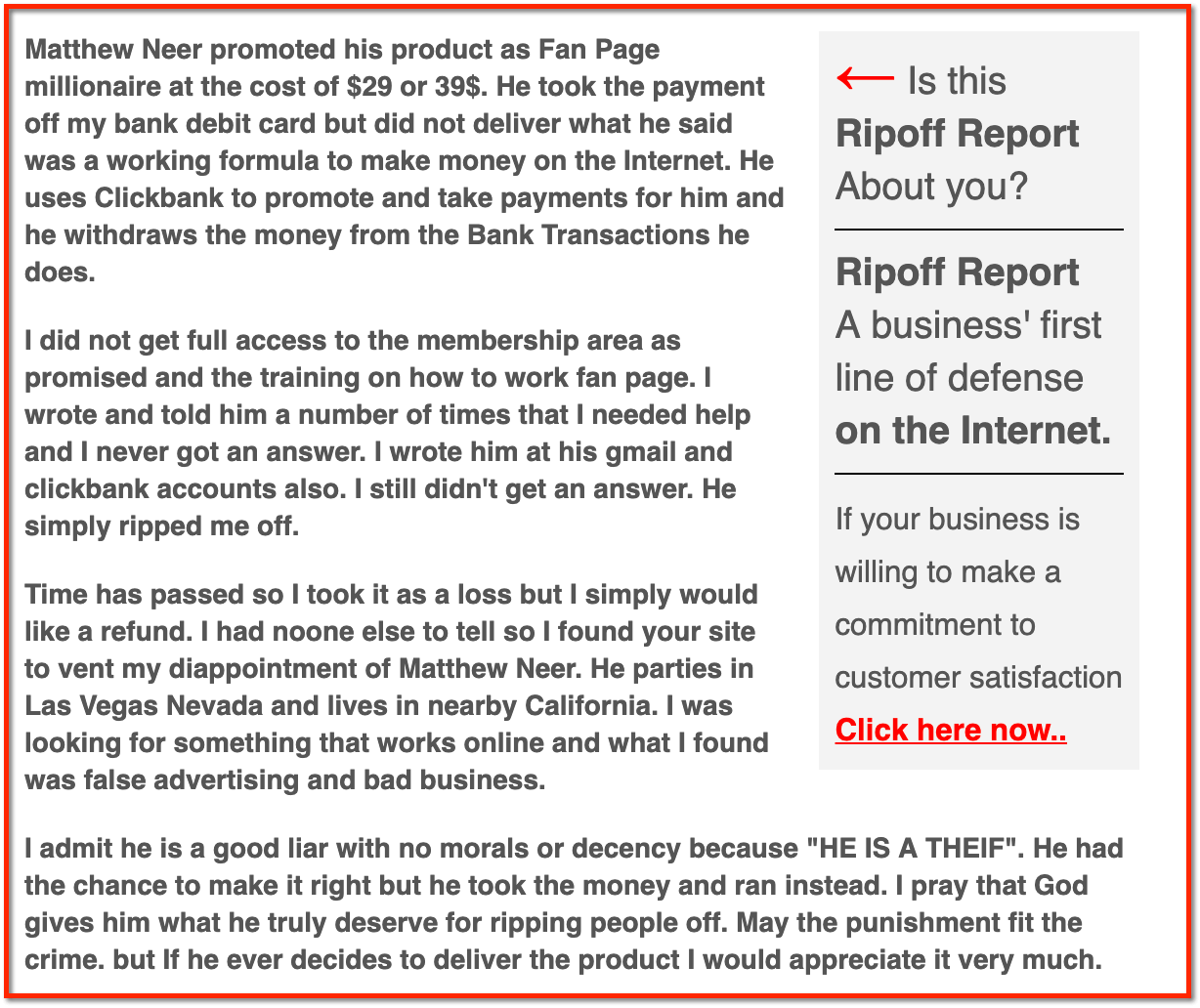 Can anyone really profit from Viral Cash App?
I really doubt anyone can profit from it other than making a few bucks. If you still plan to buy it then don't expect overnight success.
You can profit from Viral Cash App if you are prepared to work hard. Forget about viralism or easy and quick money.
Final verdict about Viral Cash App
In my opinion, it's really hard to say if Viral Cash App is a scam or not. It's highly questionable program and Matthew's reputation is not so good.
It's up to you to decide. If you want to know my opinion, I don't recommend Viral Cash App.
Final glance at Viral Cash App
Maybe you can make some very decent income
Advertising video is full of lies
Shameful income claims
Hidden costs
Fake news video
Misleading business model
Money back guarantee
Overall score:

3 out of 10

Verdict: Not recommended
About the Author: Adam
My name is Adam. I'm the founder of Your Income Advisor. My goal is to help others succeed online, by exposing scams and reviewing top rated products. I can help you start
your own business online