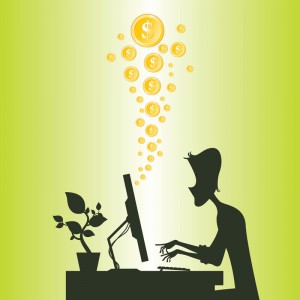 The reason why I decided to write this post is to help those looking for a legit and safest way to start making money on the internet.
Yes, I mean the safest way because for most people their journey to financial freedom ends very fast due to falling for multiple scams or poor products.
And that's a HUGE problem that we live and see happening on the internet.
What is a scam?
Definition of scam may differ from person to person. In my opinion, if the owner of the program delivers a terrible product with zero value, with no support, with tons of false promises to start making thousands of dollars overnight, with tons of upsells then it can be and must be called a scam.
If the owner of the product delivers a decent product with some real strategies, with poor support and false promises I just don't recommend such product. But I never call it a scam. I think those products that are scams are not even worth our time to discuss them.
As for the second category, i.e. not recommended products I think the problem with most of the products that fall under not recommended category on my site is that they are promoted in most cases by established internet marketers who are making money and know how the whole thing works but instead of creating one quality product and helping folks achieve their financial goals they create product after product with only one simple goal – to make more money on autopilot with little effort by automating the process.
Outsourcing is not always the best option
What I see on the internet these days is really bad. These established internet marketers in most cases teach people how to create a poor info product, create a strong sales letter (a sales pitch), drive traffic and make money. I say THIS IS WRONG.
In most cases they don't teach people how to create quality content, they just teach how to compile a poor product on the fly or even outsource this whole process to someone else from Fiverr.com and then start making money. I still can agree regarding outsourcing, no problem.
I do it too in some cases. But when it comes to creating quality product that I'm planning to sell to others and DELIVER VALUE, I simply can't outsource it to ANYONE. You can outsource the technical part but not the product itself.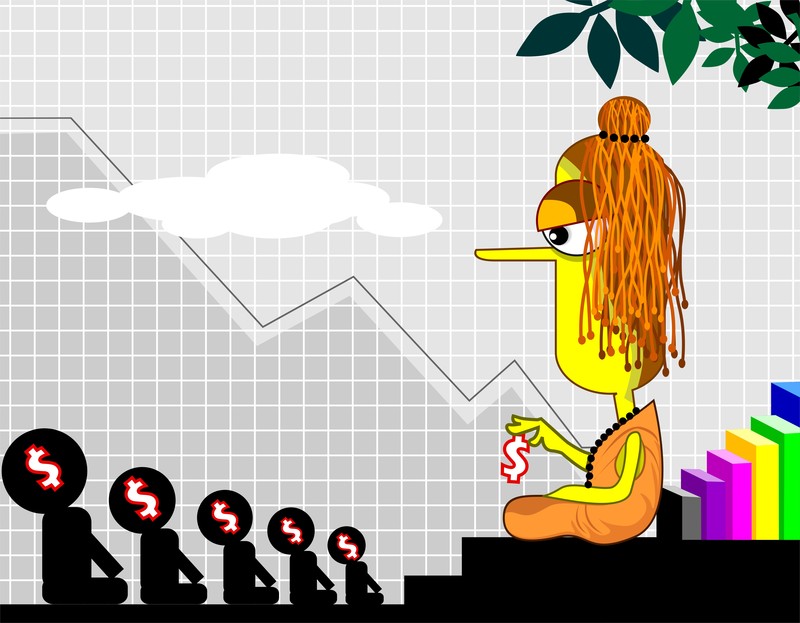 Giving false promises is not good
But what is even worse is that they teach how to compile a strong sales letter and CONVINCE people to buy the product. Convincing is ok. But giving false promises is not ok.
I really got tired of SIMPLE FAIL-PROOF MONEY MAKING FORMULAS that can be applied even by a child.

I really got tired of SIMPLE FORMULAS THAT CAN MAKE YOU $500 A DAY LIKE CLOCK WORK.

I really got tired of DISCOVER HOW A TOTAL NEWBIE WENT FROM $0 TO $746 PER DAY type of formulas.
The problem is that when you land on this type of page with such convincing words you start to think and believe that once you buy it you will finally start making thousands of dollars.
You then buy the product, read the material and realize that THERE IS WORK! You then start to apply what you've learned and get poor results or no results at all. THIS IS A PROBLEM!
In my opinion, if you want to sell your "super product" you MUST avoid making false promises and you HAVE TO tell honestly what people should expect from your product on YOUR SALES PAGE, not inside your product after your visitors has already bought your product.
The truth is that most internet marketers make money such dishonest way which is wrong in my opinion.

Be honest and realistic
My point is that if you want to sell a product and make money then GIVE PEOPLE REALISTIC PROMISES BEFORE AND NOT AFTER BUYING YOUR PRODUCT.
I could make an attractive headline to my current post like this: LEARN HOW YOU CAN SAFELY START MAKING $5000 PER MONTH WITH MY SIMPLE FAIL-PROOF FORMULA. But I didn't do it because it is WRONG.
If you want to make money don't give people false promises. Tell them realistic things, that's it. I know this way you will make less money but this is an honest way. I want to make money too, a lot of money, but I can't make money that dishonest way.
The Safest and proven way to make money online
I've seen many products/programs online that claimed to teach me how to make money on autopilot and of course none of them worked. I made my first buck in 2001, had a travel website and after working on it over a year I stopped my online project due to lack of experience and knowledge.
Years later I had a better luck to find an online business community called Wealthy Affiliate that changed my life completely. It was a completely different experience with a free access to the community, free training, website builder, free keyword tool, live chat and free support.
It was exciting and really refreshing after falling for multiple scams that delivered little or zero value. What I like most about Wealthy Affiliate is that the founders of this program have a very good reputation on the internet and it's BECAUSE THEY NEVER MAKE ANY FALSE PROMISES TO ANYONE.
They provide a high quality training on how to make money online, a step-by-step training with text tutorials and video lessons, tools, 24/7 support. They simply DELIVER ON THE THEIR PROMISES.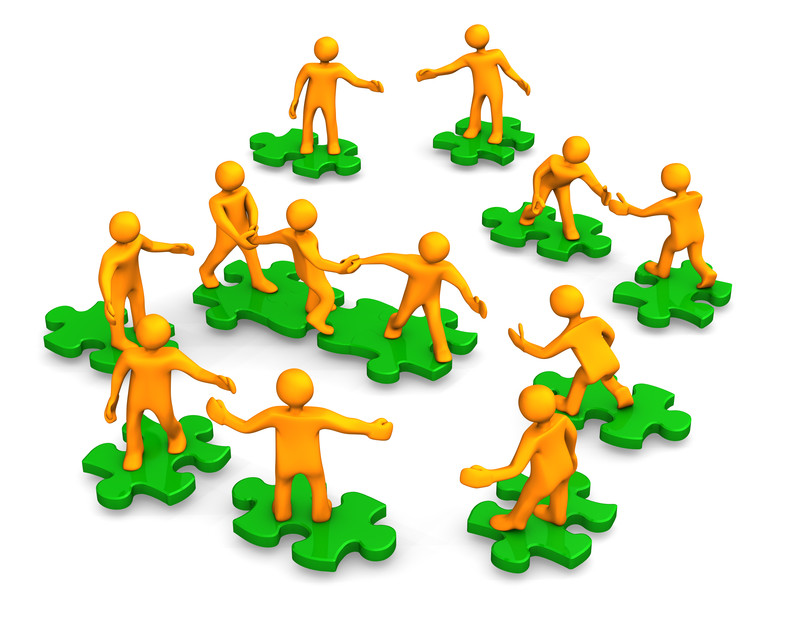 Many members inside the community including myself are making money thanks to WA training and helpful community. This is absolutely different from what you come across on the internet these days, i.e. crap that never delivers on the promises.
In fact, Wealthy Affiliate and the like, such as Bring the Fresh, Chris Farrell etc. are one of the safest places for people looking for a legit make money program on the internet.
I really honestly recommend these programs to anyone wanting to learn how to make money online if they want to be safe from falling for scams.
This should be your first step into online business world. I've been a member of Wealthy Affiliate for 2 years now and that's why I recommend it.
How to achieve better results
Anyone want to grow and achieve better results with their businesses and in my opinion though WA is one of the best and safest places to learn how to make money online it's highly recommended to communicate with other reliable and successful bloggers to benefit from their experience and knowledge.
This will only help you build relationships with other successful internet marketers and take your business to another level. You can subscribe to their email list, visit their blogs, read their content and benefit from it in many ways.
Sometimes they recommend some good products that you can buy if you want. You really need to be selective and avoid wasting your money on unnecessary products and I'm sure after going through Wealthy Affiliate training you will never fall for scams because Wealthy Affiliate will BRING YOU DOWN TO EARTH and you will know how to separate legit programs from scams.
Another safest way to make money online is benefit from other successful bloggers
Below I'm going to recommend a few successful bloggers and give some brief info about them and their activity. Please note that there are far more internet marketers and blogs that I can name here but I will mention just a few of them.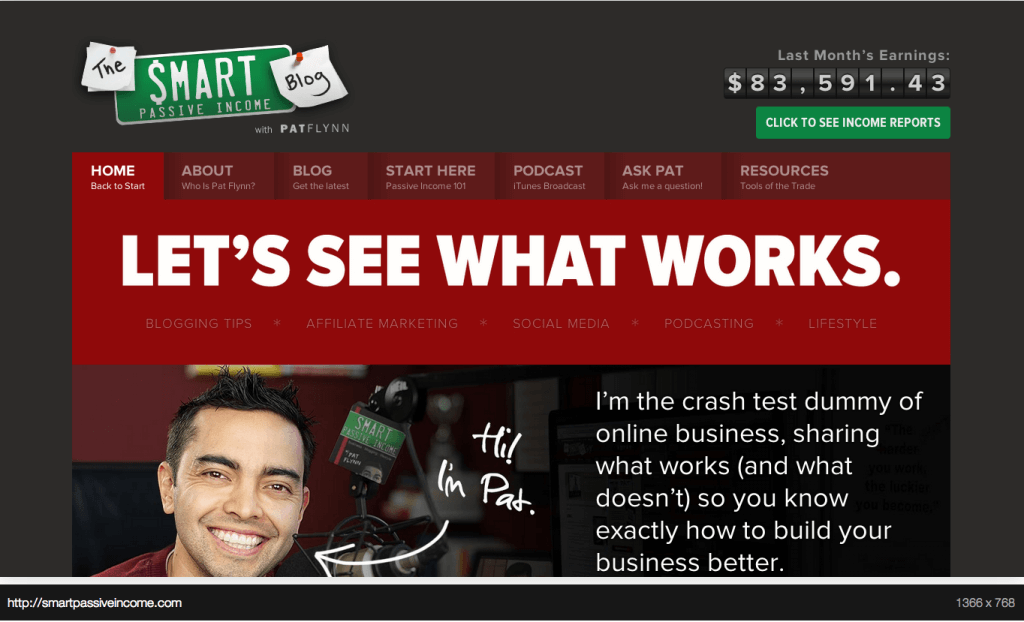 Pat Flynn, the owner of www.smartpassiveincome.com
Pat has been around for over 8 years and what I like most is that he is very honest guy who doesn't: "live, teach, or believe in get-rich-easy schemes". He is very transparent and even shows his income reports on his website. I believe he is the one you can benefit a lot from.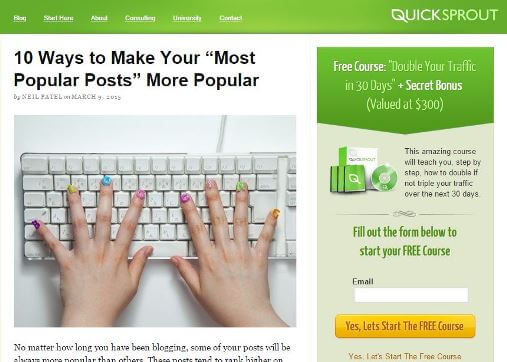 Neil Patel, the owner of www.quicksprout.com, www.crazyegg.com, www.hellobar.com, www.neilpatel.com
He is the cofounder of the companies such as KISSmetrics, Crazy Egg, and Quick Sprout. He helps companies like Amazon, NBC, GM, HP and Viacom grow their revenue. The Wall Street Journal calls him a top influencer on the web.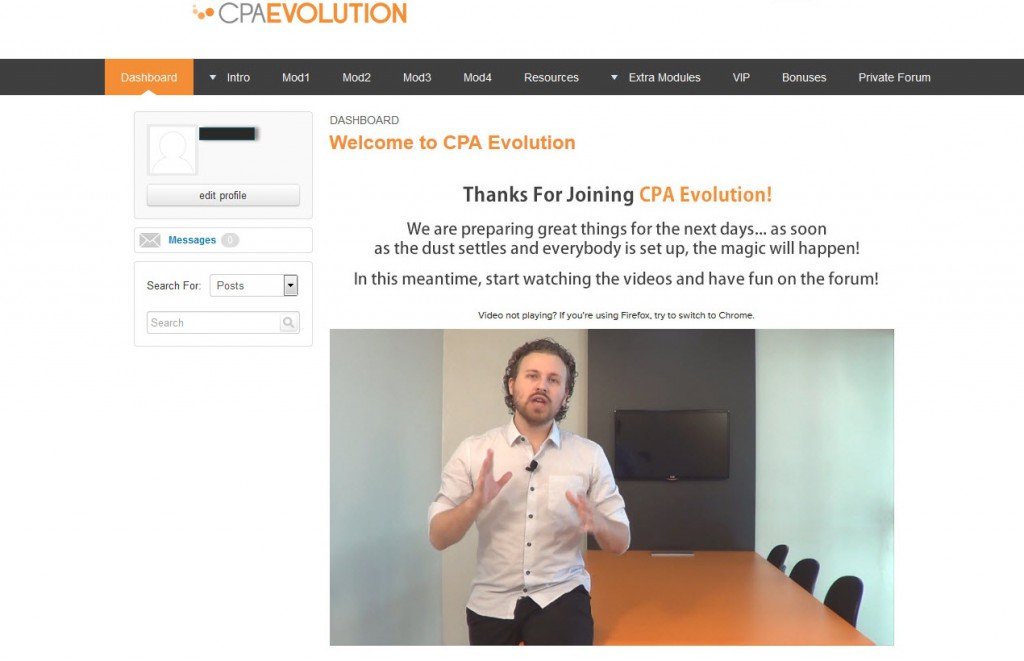 William Souza, the owner of www.williamsouza.com and www.cpaevolution.com
An internet marketer from Brazil, an expert in the world of CPA business. Making money through CPA is very popular and profitable and you can learn from William all the secrets of CPA because William does what he teaches.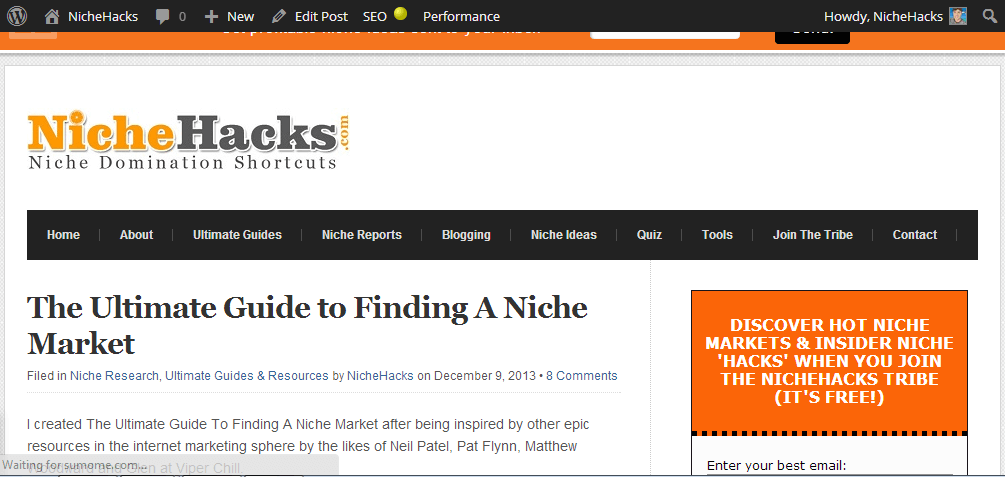 Stuart Walker, the owner of www.nichehacks.com
Stuart runs very informative blog with a lot of really useful stuff you can benefit from. It covers SEO, niche research, social media and many more. I learned a lot of things from Stuart, bought two of his great products (Ebooks), 101 Traffic Hacks and 101 Affiliate hacks. Stuart has a good experience in niche research and can be very helpful in that field.
Below are less known entrepreneurs but you can really benefit a lot from their knowledge and experience because they are already established and successful internet marketers.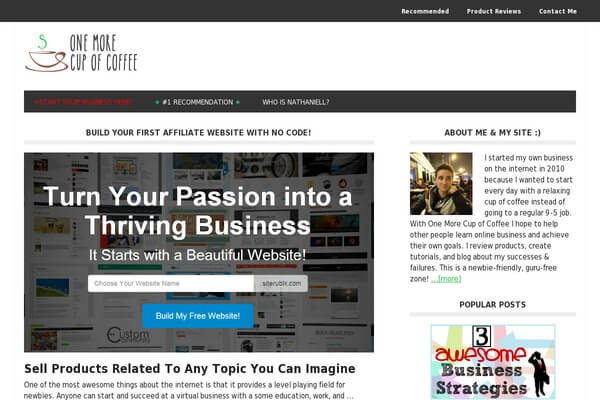 This is not an advertisement
Nathaniell Brenes, the owner of www.onemorecupof-coffee.com
Really helpful guy who knows what he is talking about and what I like most is that he is very honest. You will never find any "autopilot" or "fail-proof money making formula" stuff on his website. In fact, he owes all his success to Wealthy Affiliate like myself and he is the guy who invited me to join Wealthy Affiliate for which I'm thankful to him. He has some good experience selling products from Amazon.com and can help you start your Amazon affiliate site.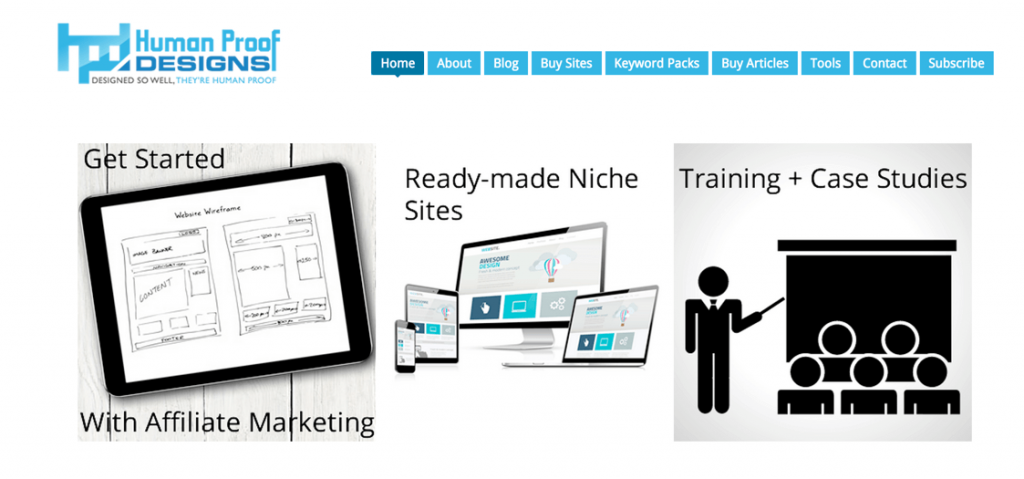 Dom Wells, the owner of www.humanproofdesigns.com
Dom runs a very successful blog and was featured on Enterpreneur.com
If you are looking for ready made niche websites with some content already ranked in the search engines then Dom can help you with that. You can literally choose any niche you want and Dom will do all the work for you. Once it's ready your site will be handed over to you. Dom also owes some of his success to Wealthy Affiliate for getting him started.
Remember, I highly and honestly recommend you to start with Wealthy Affiliate first because it will allow you to understand the whole make money thing online and then you can move on.
Most people stay at Wealthy Affiliate for years like myself, Dom or Nathaniell or many others not mentioned here.
Stay away from shiny objects and set your mind to working hard towards your success and you will achieve it.
About the Author: Adam
My name is Adam. I'm the founder of Your Income Advisor. My goal is to help others succeed online, by exposing scams and reviewing top rated products. I can help you start
your own business online