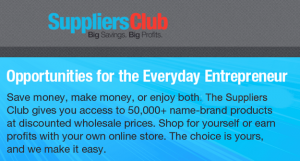 Product Name: Suppliers Club
Website: https://thesuppliersclub.com/
Product owner: Unknown
Price: $99
Verdict: Legit but not recommended
Suppliers Club is the program that claims to help you make money online through drop shipping. There isn't much information on their site.
They just explain that they give you access to 50.000+ brand products and you can both save and make money at the same time.
They claim that the process is very simple and you just need to create your account and start your very own home-based business.
The main idea behind Suppliers Club
You make money online through drop shipping. What does that mean? Your task is to find wholesalers who have products and then sell them, i.e. find buyers.
You don't need to store products somewhere. You may be asking, How Suppliers Club can me in this business?
Their mission is to help you by connecting you to a drop shipping company (supplier) -Doba – a drop shipping company. So, Doba is going to handle all shipments for you and you make money 🙂
Pros of the program:
Drop shipping is legit way to make money
Trainings and articles
Cons of the program:
You can't try the program for free
Exaggerated earnings
Not as easy as you might be thinking
No active community where you can get help when you get stuck
The program is by far not the best opportunity on the web
Many complaints about both Suppliers Club and Doba
No real support from the owners of the program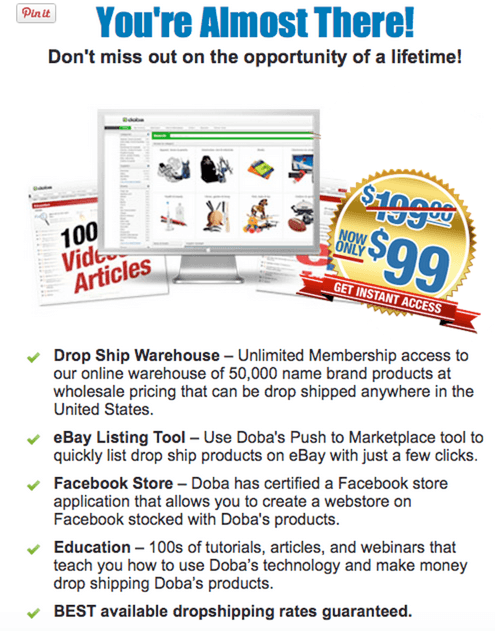 Inside the program:
1.The opportunity to make money through drop shipping is legit way to make money online but this isn't as easy as you might be thinking or as it it's advertised by Suppliers Club on their website. It requires specific knowledge and experience first. If you think you can start making serious money by just watching their very basic training you're mistaken.
2.It's true that with membership you get access to their online warehouse and 50.000 brand products at wholesale price but does this make sale process easier? You can have hundreds of products but the main issue is to be able to sell products, i.e. find real buyers.
3.They provide you with eBay listing tool so you can easily list your drop ship products on eBay and sell them. But there are thousands of other people selling products on eBay and they are very experienced and have a good number of positive reviews, top rated sellers. And you're going to compete with them. So, it isn't so easy.
4.As for using Doba as a drop shipping company, it isn't the best one on the web and there are many complaints about this company on the web which complicates the process even more.
I Know of a Program That Blows Away Suppliers Club Program, Find Out More Info Here!
5.There are many complaints from people that can't contact the owners of the program and get answers to their questions or any kind of support. Since Supplier Club claims to be legit company they must have their phone number listed on their site and they must be easy reachable.
6.And here the main problem comes into play, which is the money back guarantee. Since the main problem with the program is that you can't try it for free, you must pay for your membership. Right? Ok, how are going to get your refund if you can't contact the owners of the program?
7.There are many other drop shipping companies on the web and if you still have interest in that type of business, you can try them. I'm giving you the link to an excellent article on this topic where you can find all the information you need to get involved in this business.
There you will find the list of wholesalers along with the list of drop shipping companies. With this information you no longer need Suppliers Club program.
8.Or you can type "legit drop shipping business" in Google search box and you will get a lot of resources related to this business. I'm just adding two links but you can find much more.
http://www.ecommercefuel.com/drop-shipping-companies 
https://ecommerce.shopify.com/guides/dropshipping/finding-suppliers
9.Another problem is that it isn't that easy to sell products that you've never seen. If you sell a product from Amazon it's much easier because Amazon is a trusted website and they have all products, ratings, reviews etc.
In case of drop shipping you aren't guaranteed from customers complaints due to your drop shipper's mistake or poor quality of the product, returns or any other unexpected costs, delayed shipments, broken items etc.
10.There is a major complaint about Doba company that partnered with Suppliers Club. You can visit this link and read carefully so you can make an informed decision before getting involved in this project. I'm sure once you read that info, you won't want to do any business with Suppliers Club.
11.Most probably Supplier Club will earn a commission each time they connect someone to Doba. So, they make money in 2 ways, from your membership and for referring you to Doba. In this particular case, Doba is by far not the best drop shipping company and you seem to have many problems if you join the program.
12.Another thing to keep in mind is that you can sign up with Doba without paying the Suppliers Club. Or as I mentioned above, there are many other drop shipping companies with much better reputation.
13.Here are just two complaints about Suppliers Club, but there are much more on the web. As you can see, people do have serious problems with that company and I suppose you don't want to be the next one.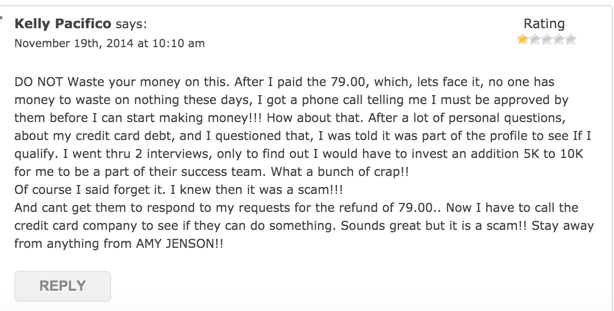 Here is the link to BBB Just read and be informed before you join that "amazing" company.
Final word on Suppliers Club
I think after providing all this information, you shouldn't have any questions as to whether join Suppliers Club or not.
But based on my experience, I can tell you that instead of looking for a drop shipping company there are many other opportunities out there available on the internet.
Just, an example, I'm a premium member of Wealthy Affiliate – # 1 online business community in the world. WA helped me to build my very own business online and many other people that I know.
I'm talking about real people making real money online every month. At that community you can create your free starter account and go through 10 lessons absolutely for free.
Then, if you understand the value of WA you can go premium and learn internet marketing and build your very own website.
If you then work on your site within a year or two you can start making serious money. This is absolutely legit and real opportunity and much more realistic than doing a drop shipping business that involves many issues outlined above.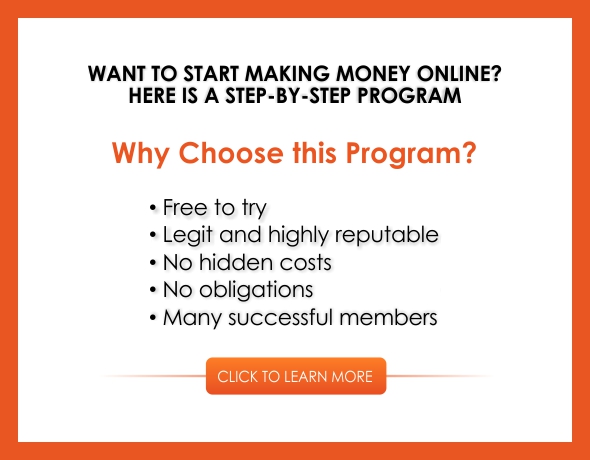 About the Author: Adam
My name is Adam. I'm the founder of Your Income Advisor. My goal is to help others succeed online, by exposing scams and reviewing top rated products. I can help you start
your own business online