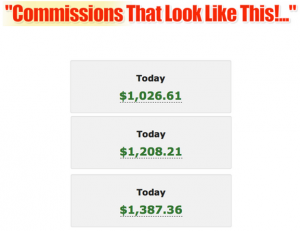 Product Name: Rapid Cash Income
Product owner: Billy D
www.marketingwithbillyd.com/
rapidcashincome/index.html
Price: $9,68
Verdict: Scam
Rapid Cash Income is a laughable short video "course" that can teach you how to build an online business and make thousands of dollars each and every day. The author of this "amazing" product is Billy D who is also the author of other similar crappy products.
He claims to show you an eye-opening, forbidden secret that will allow you to go from zero to hero by making thousands of dollars without much effort from your side. In my review I'm going to show you what exactly you can expect from that guy and if his crappy product is worth paying $9,68?
The main idea behind Rapid Cash Income
Rapid Cash Income is a short video course in which Billy claims to show you how to find or create a product, find affiliate programs, bring traffic to your business and start making money. Nothing wrong with this approach. The main problem here is How Billy approaches this issue and covers the subject. Unfortunately, Billy doesn't explain anything in his video and his product is absolutely useless.
Pros of Rapid Cash Income
I really don't know what to like here. The only reason you can benefit from Billy's training is just get a general idea on how internet marketing works.
Price is affordable
Cons of Rapid Cash Income
Billy doesn't teach you how to start a business online
No real methods you can apply to your business
False promises
No support from Billy
No refund
Many upsells
Complete disappointment 🙂
Inside Rapid Cash Income
1. As I said above, Billy's training, if only it's the right word to use here is not a step-by-step guide to watch and then start making money. To start making money on the internet, you need to learn the basics of internet marketing to understand how the whole thing works.
You need to learn how to build a website because without your own website you will not be able to make any real money.  You need to know which products to choose and which products are a waste of time, you need to learn how to create content for your site and why content is important.
How to optimize content for search engines to be able to get free organic traffic, understand the difference between white hat and black hat SEO etc.
I can easily continue this list but I don't want to bore you. Long story short, you will not find all this information in Billy's Rapid Cash Income product. Without this knowledge you simply can't understand how to properly build your business and organize it in a way so you can start making real money.
Billy's product gives a general information which you can easily find for free on the internet without paying him $9,68.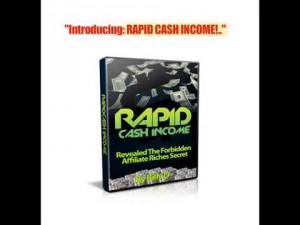 2. There are many upsells that he tries to push with his main product. I personally hate upsells simply because it's very common to almost all poor quality products out there. If you can't benefit from his main product, how can you then benefit from his other minor crappy products?
First upsell is a Done for You Campaign. In this campaign Billy will show you how You can make a lot of cash within 24 hours! Of course, this is not true.
Another upsell is about teaching you same strategies. Actually, this upsell is not different from a previous one. The only difference is in the price because this upsell is being pushed at a lower price.
Another upsell is about giving you PLR rights to his product for $27,50. You can sell this crappy product to other people, but I'm not sure if you can make any money with it.
You can get the last upsell for $17,50. That is the end of the story.
3. The only thing you can learn from Billy is how to create a product and then sell it using any means, ethical or unethical, no matter. This is of course a proven way to your failure and you will never achieve any success online if you use deceptive methods to sell your product.
4. All internet marketers know that the best source of traffic to a website is the search engine. If you know how to write content to get top rankings in search engines, such as Google, Bing and Yahoo, you will be able to drive tons of free traffic to your website and make sales. This is very important step in online business and unfortunately, Billy doesn't explain anything in this respect.
5. On his website Billy claims that you don't need any experience or knowledge, you don't need waiting time, just plug into his system and start making tons of money. This is of course not true. All internet marketers that I know spent 1 to 2 years at least before they started making serious money online. What Billy promises you is just not going to happen.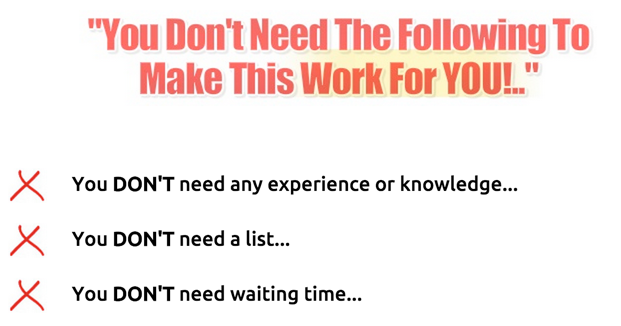 6. Billy claims that he will show you what he exactly does to generate thousands of dollars, a high quality traffic source and reveal a secret to making money. This is of course not true. Remember, theory and practice are not the same. It is not as easy as you might be thinking.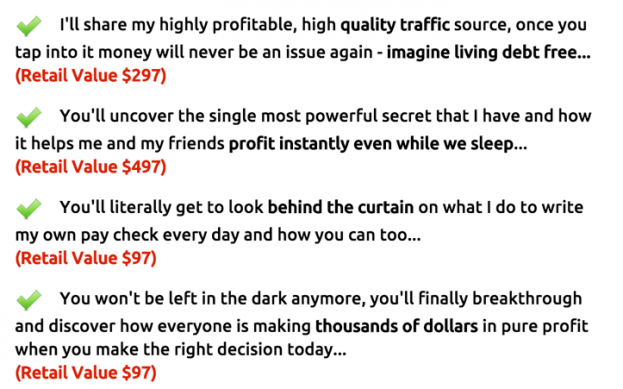 7. He also claims that he guarantees you that if you don't like his product he can easily refund not only your full payment but also he will give you 900% more than what you paid. Don't believe me? Look at the image. I now want to ask you a question. Do you really believe that Billy will give your money back? I don't think so. It doesn't look real at all.
8. Billy doesn't provide any support and that means if you have any questions or get stuck at some point, you will most probably be left on your own. Remember, the worst products are those you can't get support from.
Final word on Rapid Cash Income
With all that being said, though the price of Billy's Rapid Cash Income is pretty affordable, the product is useless. What can you expect from a product that you buy for $9? Do you really believe you can buy it and build your full time online business? I'm sorry to disappoint you but this simply will not happen.
If you want to build your very own business online and become a full time internet marketer then I recommend you to look no further and read about my # 1 ranked program to start making money online. If you have any questions, feel free to contact me and I will be glad to help you out.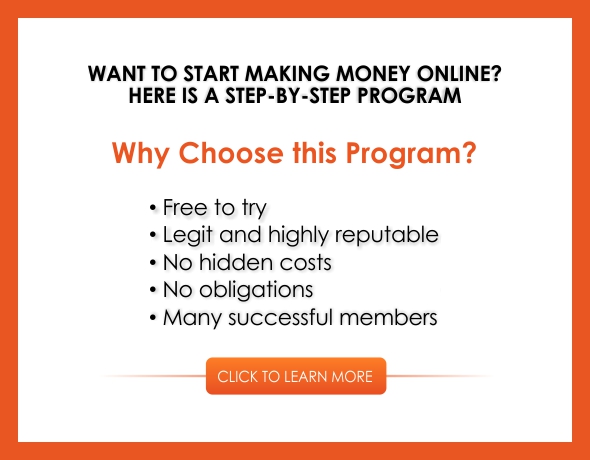 About the Author: Adam
My name is Adam. I'm the founder of Your Income Advisor. My goal is to help others succeed online, by exposing scams and reviewing top rated products. I can help you start
your own business online