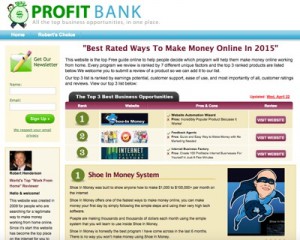 Profit Bank by Millionaire Society Review
Product name: Profit Bank by Millionaire Society
Product owner: Mack Michaels
Websites: profitbank.com
millionairesociety.com
Price: Different prices + upsells
Verdict: Not recommended
Almost every day I write reviews about programs that promise you to make enough money to quit your daily job and each time I come across a program I hope it will be different from the previous one.
Unfortunately, in most cases I have to admit that programs are all the same; promise you quick results, promise to give you fully automated system and promise you maximum results with little effort from your side.
Millionaire Society by Mack Michaels and his product Profit Bank which is known as Profit Bank by Millionaire Society is one of such programs.
The sign up process is confusing with multiple upsells thrown on you and the whole system is designed in a way to make more money off of you. Let's take a closer look at this program to see if it really delivers on its promises.
The main idea behind Profit Bank by Millionaire Society
The main idea behind this program is a bunch of different products and in fact each product is described as a top rated product while they are BY FAR not the best products on the internet and each of them will cost you money. One product is dead. I mean the link seems to be broken which really leaves a bad impression about this company as a whole.
Pros of Profit Bank by Millionaire Society
Cons of Profit Bank by Millionaire Society
False promises
Confusing sign up process
Too many upsells
Many complaints
Inside the program
1. Michaels claims that all his products are very popular and let's take a look at each of them. The first product is Shoe-in Money which Mack claims to make you $1,000 to $100,000+ per month.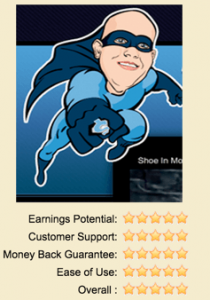 This guy claims that you can make this amount of money by following simple steps and his amazing software is going to help you with that. He believes it's the best program he has come across in the last 6 months. You are promised to get access to:
4 Live Training modules
2 Website Themes
Free Website Traffic
YouTube Traffic
Done for you Website
There is only one problem here. You can't get access to this "amazing" package because the link seems to be broken. I don't think it's the end of the world because his claims are absolutely ridiculous.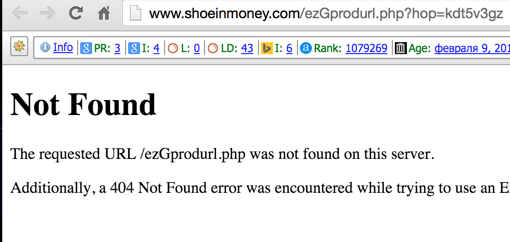 2. Mack's second program is Feedback agents which in fact means that you have to take online surveys. Taking online surveys is a legit opportunity but it's not going to replace your monthly income.
You can take advantage of this opportunity only for making some extra money at best and there is no need to pay Michaels $47 for this package because I can give you access to these surveys companies for free.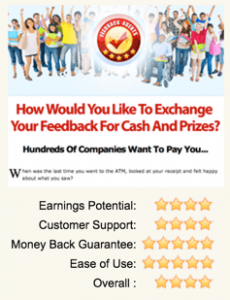 Yes, you heard that right. For free. All these survey companies are available online and it's not a secret info. Michaels has even provided a calculator that you can use to calculate your income by simply completing simple surveys.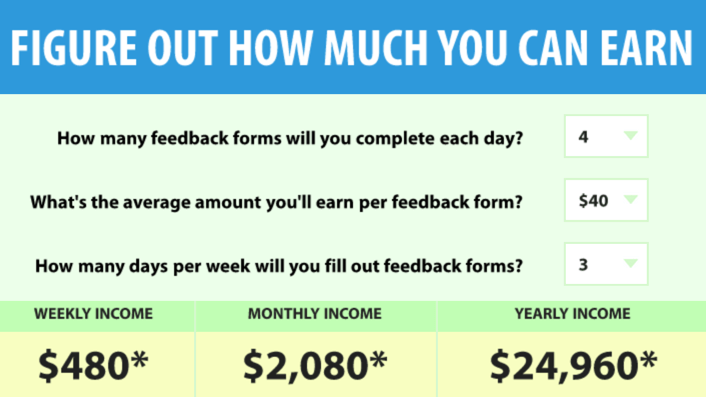 There is only one problem here. You simply can't make the amount of money he promises to you. He is simply lying to you. Plain and simple. There is a catch here, most surveys companies pay $0.5 to $1 per survey in most cases and the number of surveys is very limited.
3. And the last opportunity is Internet Business Factory. Michaels claims that for $4.95 for 7 day trial and then $97 per month you can set up over 100 internet businesses and start making lots of money. Of course he is lying to you because there is no such a thing as set up a business and start making money.
Any business requires time and hard work and you need to give it a time before you can turn your business into a full time business. Anyone who promises you quick results and quick money is lying to you and it's most likely a scam.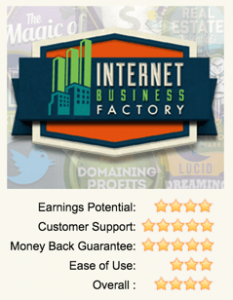 4. There is only one positive thing in Michael's Profit Bank: it's a Clickbank product which means that if you are not happy with this product you can ask for refund and as I know Clickbank is a well-known company and you can get your money back.
5. Michaels is also promoting another product called Millionaire Society that will cost you $4.95 for 7 day trial and then $97 or $147 per month. In fact, Michaels gives you access to three automatically generated website templates identical to his own website and you are going to promote the same products.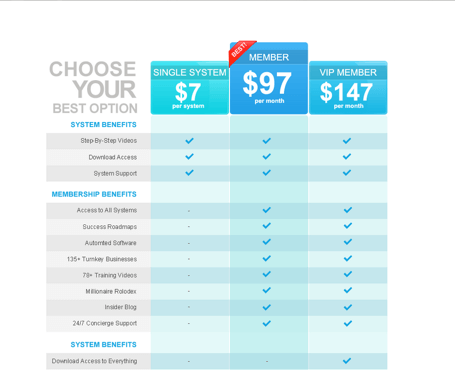 Inside the members area you will see more upsells and in fact all content is locked which means you have to spend more money. In the members area you will be suggested to enter your Clickbank and Aweber IDs.
Clickbank is free but Aweber will cost you $19 per month at least. Michaels recommends you to use Aweber, i.e. email marketing to build your list of subscribers and drive targeted traffic to your sites. It's a good idea but it requires more spending.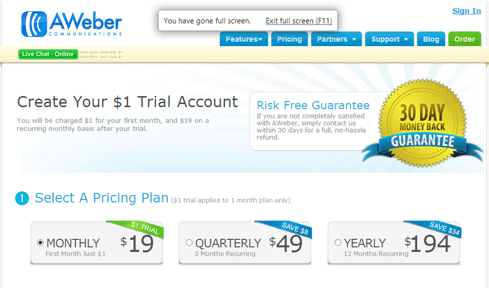 The problem with this product is that you are going to promote the same products that many other people like you will be promoting too. Search engines are not friendly with duplicate content and the only way is use social media sites, such as Facebook, Google plus or Twitter.
Spamming folks with your links here and there is not a good idea for building a sustainable business. Since search engines don't like duplicate content you won't be able to get any traffic to your sites which means a total failure.
6. In fact, Michaels recommends you to buy Millionaire Society to learn how to get traffic to your sites. To be honest, the packages are expensive and there are many other alternatives on the web for a much lower price and with a much better training and support.
7. Finally I found a few complaints on the internet about Profit Bank and I think this alone is enough to stay away from Mack and his amazing products.

Final word on Profit Bank by Millionaire Society
I can't say that Profit Bank or a Millionaire Society are complete scams but I can't recommend them either. As for a Profit Bank Michaels makes false promises, not to mention that he tries to sell a product that is available for free on the web.
As for his second product there are many other alternatives and I can recommend you a highly reputable program called Wealthy Affiliate. It provides a top-notch training and supreme support and all this will cost you $47 per month without any hidden costs.
If you choose a one time (yearly) payment then it will cost you $29 per month. The best part of it is that you can try it for free and you don't even need a credit card.
I've been a member of this program for a number of years and I can honestly recommend it if you want to start making money online through a legit program and avoid programs like Profit Bank.
About the Author: Adam
My name is Adam. I'm the founder of Your Income Advisor. My goal is to help others succeed online, by exposing scams and reviewing top rated products. I can help you start
your own business online