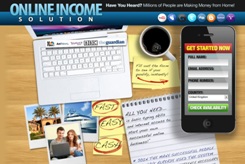 Price: $19.97
Website: www.onlineincomesolution.com
Verdict: Scam
Online income solution is another "awesome" program that helps thousands of people make money from home. The website owners claim to teach people how to earn up to $379 per day which is over $10.000 per month. The statement is very serious and in my review I'm going to investigate if it is real or just another scam.
They claim to have training guides and video tutorials, free 1 on 1 training, consultation etc. And I forgot to mention an automated money-making website 🙂 They use some misleading techniques, such as mentioning Yahoo, Bing, CNN, CNBC, and the reason behind that, is to make noise around their own company, as if they are known as legit online income opportunity.
Another statement is even more ridiculous. They claim that their website, is the very place where many online income earners have started from, well that's not true. No experience required, just a computer and internet connection is all you need to start making $379 per day! It's simply not true!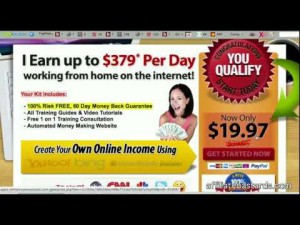 It is not clear how you are going to make money with their "awesome" program though they try to shed some light on it, i.e. their system is not an MLM, not a bogus data entry scam etc. Actually it is not an explanation at all. What I know from my experience is that if a program doesn't explain exactly how you are going to make money with it then most likely it is a scam.
My advice: If there is no clear explanation what you are expected to do to start making money then stay away from that program even if it does look trustworthy and legit.
Another misleading tactic that they use on their website is showing one of their member's (most probably fake) earnings snapshot. And even if it is real, it doesn't mean that you can reach same numbers. It is so outdated tactic that I don't want to comment on it.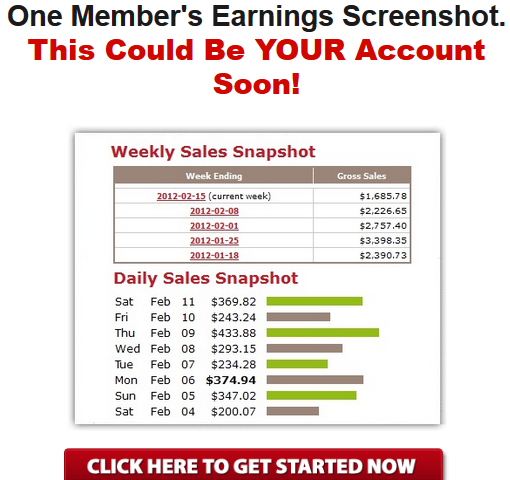 Another misleading tactic is their claim that they can decide to limit the number of available positions. Obviously, they use this tactic to convince you that if you don't join their program you are going to miss an "awesome" opportunity to earn $379 per day!

On their website they say that all you need to start making money is having basic typing skills and Internet access. That is not true. If it was so easy, then everyone would be making money.
Does Online Income Solution offer a money back guarantee?
Another thing that I don't like about the program is the way they offer a 60-day money back guarantee.
Normally, when talking about legit companies, guarantee means if you don't like a product you can easily ask for refund without further explanation. With Online Income solution it is different. Before you ask for refund you must meet certain criteria 🙂
You must prove that you've tried their program for at least 2 weeks
You contacted their customer support if you had a problem with their program
If "give it a try" is a part of their money back guarantee then there is a big question: What does this "give it a try" mean? I believe you now understand that refund is going to be a headache with online income solution.
Another important thing worth mentioning here is that if a product is sold through Clickbank then you automatically get "no questions asked money back guarantee". But in case of "Online income solution" there are many questions and no money back guarantee.
Low Trust website
I checked website at SCAMADVISER and here is what I've got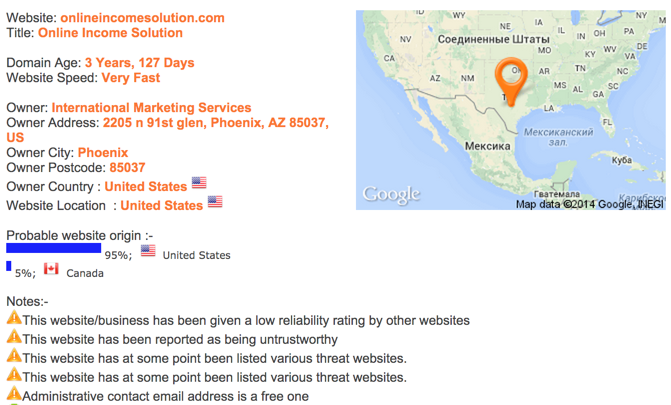 Pros of the program:
To be honest, I didn't find a single positive side of that program
Cons of the program:
No real money back guarantee
A lot of promises they fail to deliver
Misleading promotional tactics
Not clear what you are expected to do
No information about training or any other tutorials
Final word on Online Income Solution
I recommend you to read their disclaimer notice in which they say true things. The disclaimer notice is written in small fonts compared to all other promotional headings, made in big fonts. It is at the bottom of their site and most people don't read it. I advise you to read it carefully before you make a decision.
Finally, I hope you find my review helpful and I don't think Online Income Solution is worth your precious time. It doesn't look legitimate and I believe you should stay away from it. There are many wrong methods they use to sell their own product, I just don't understand how they can teach you how to build a real, legit and successful online business.
If you are serious about starting your own business online, I recommend you to read my review of the WA below. WA is the place that helped thousands of people to build a real business online. Actually it helped me to build my business.
It is free to join and then if you feel happy with the program you can upgrade your account to a premium. WA has unlimited support (premium members only), a lot of trainings and no questions asked money back guarantee.
If you have any questions, feel free to contact me and I will reply shortly. Or leave your comments below and we will discuss it further.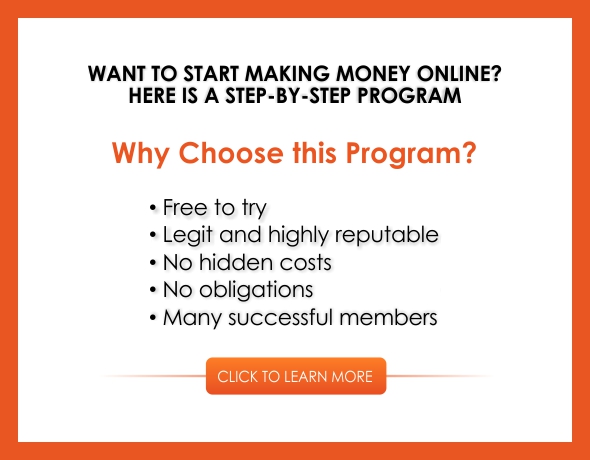 About the Author: Adam
My name is Adam. I'm the founder of Your Income Advisor. My goal is to help others succeed online, by exposing scams and reviewing top rated products. I can help you start
your own business online