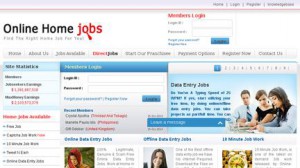 Owner: Michael Artherton
Website: www.online-home-jobs.com
Verdict: Scam
"Online home jobs" program offers work from home opportunities such as 10 minute job work, twitter jobs, online data entry, form filling, ad posting and many others.
The owner of the program claims that if you join his program you can make a lot of money from the comfort of your home. The program was launched in 2008. The owner, Michael also owned 365jobs4u.com website for some time and then it was reported to be a scam.
To participate in the program you should have basic computer skills. The cost to join the program will vary from $93 up to $159 depending on the type of job you apply for. The question is how much can you make with this program?
10 minute job work -$1000 -$10.000 per month
Online data entry – up to $12.000
Twitter jobs – up to $10.000
Form filling jobs – up to $11250
Copy and paste – up to $10.000
Ad posting – up to $12500
Google adsense – up to $12.000
And other jobs…
I don't want to list all the jobs offered in the program because I'm sure the amount of money they promise you to make is the first red flag. Besides that, there are many complaints from people who have done their jobs and never been paid. Another thing that I don't like is the processing fee (from $93 to $159) per year which is quite expensive.
And the problem with this program is that all their promises are unrealistic. I'm not saying that you will not make money with that program at all. You possibly can make some decent money but definitely not as much as you promised on their website.
You possibly can make money but much less than promised. This program is to some extent similar to (paidsocialmediajobs), i.e. there is too much hype around it.
Another reason that I don't like "online home jobs" is that the founder, Michael had similar project in the past which was reported to be a scam. Unrealistic earnings that they promise is another reason to stay away from that program. I think all these facts should be taken into account before you join the program.
Pros of the program:
To be honest, the only positive side of the program is that you can make some decent money but not as much as promised.
Cons of the program:
Many complaints
Exaggerated earnings
The owner has a bad reputation
The product is overpriced and overhyped
There is no training or step by step tutorial
No quality support
Most likely you will not get refund
I didn't find any information on "About me" page which is not a good sign for a company that wants to gain trust and build its credibility. There is a site statistics on their website showing in real time the number of jobseekers and Maxmoney earnings!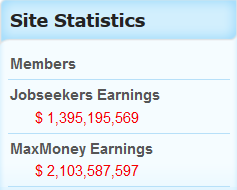 Yes, I'm not wrong:-) It is not the number of jobseekers, but rather their earnings! I am sure it is the part of their misleading marketing strategy and I don't think you should rely on that statistics. I don't think those numbers are real.
If you read their explanation on how you can earn a lot of money just by posting ads or with Google adsense you may think that it is so easy to make money online. If you have no any experience then be aware that it is absolutely not as easy as explained on their website. You possibly can use this opportunity for a side income and I don't think you need their services in that case.
Can you really make money with Online Home Jobs?
The bottom line here is that the earnings as promised by Michael are unrealistic, some techniques that they teach are legitimate and some are not. If you are new to internet marketing and have no any idea of what is legit and what is not then I recommend you to read more of the stuff on my website.
To make as much money as promised by Michael you need to learn the basics of internet marketing, you need to learn how to choose a niche for your website, how to create content around that, build a website and finally how to market your website using legit techniques.
If you don't follow these steps you will never be able to build a real business or make serious money online.
I believe that all the cons of "online home jobs" program that I have outlined above are more than enough for you to take the right decision, i.e. stay away from that program. Instead of wasting your time on such crappy products, I honestly recommend you to go through 10 lessons of the certification course at WA for free.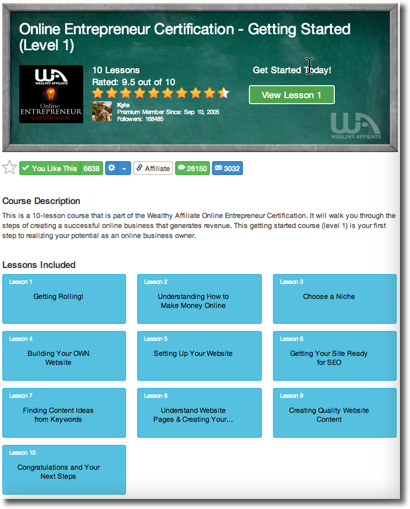 This is the first level of Online Entrepreneur Certification course that will give you an understanding of how internet marketing works and then if you decide to build your own business online you can go premium. I've done the same and I am really happy to have my own business up and running. If you still have any questions feel free to contact me.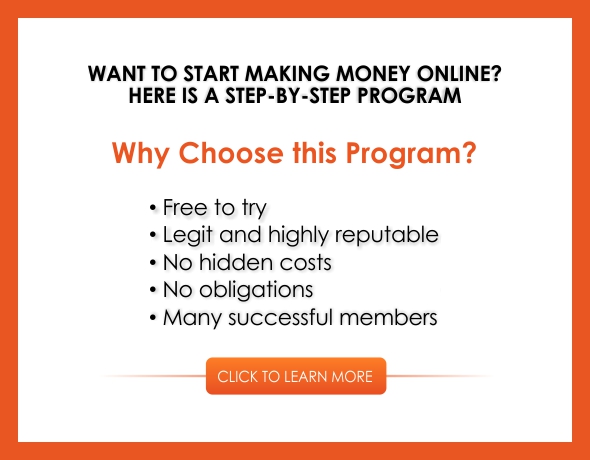 About the Author: Adam
My name is Adam. I'm the founder of Your Income Advisor. My goal is to help others succeed online, by exposing scams and reviewing top rated products. I can help you start
your own business online