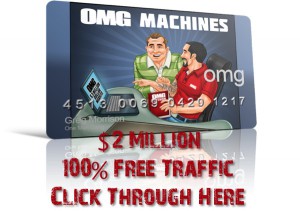 Website: www.omgmachines.com
Owner: Greg Morrison, Mike Long
Price: $45
Verdict: Not recommended
"OMG machines" is the program that promises to make you rich if you follow their instructions. Unfortunately, their promise doesn't go beyond that.
The program was launched in 2012. It teaches you SEO techniques for bringing traffic to a website through getting top rankings on Google.
They provide you with text tutorials and videos. Getting top rankings for a website is the foundation of any online business and if you really want to achieve your goals you should be very careful when choosing your mentor. Let's see if an OMG machines does meet that criteria.
Inside OMG machines
The training videos are very easy to follow and designed for anyone who has no knowledge or experience at all.
The OMG training is split into 2 packages (Commission conspiracy part 1,2).
Part 1 -$45
Part 2 -$99
The first part is mainly focused on creating Squidoo lenses to promote Amazon products, (absolutely not important for your online success)
Getting top rankings for your YouTube videos to turn them into traffic source, (ok)
A few videos about successful online marketers and how they did it (ok)
Magic submitter as explained by OMG is going to turn your articles (content) into a huge traffic source. (Believe me, that piece of software will kill your rankings on search engines)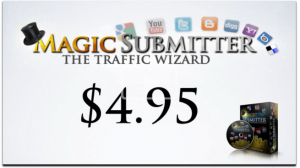 The second part of that package is going to show you how to build a website and get top rankings for it on Google and other major search engines, such as Google, Bing and Yahoo.
Few videos teach you how to get your website listed in top 10 on Google, (ok)
That part shows you how to start an email marketing campaign (ok)
A video explaining how to build good looking wordpress website to increase credibility and trust with your visitors (ok)
A video about successful online marketers (ok)
There are some free video trainings within OMG program: about squidoo, affiliate marketing, importance of choosing mobile responsive theme for your website, website conversion etc.
There is another package called NHB 2014: project X for support and coaching. There are 3 options:
One-time payment -$4999 for lifetime access
Four payments of $1289 ($5156 total) for a lifetime access
Twelve payments of 439 ($5268 total) for a lifetime access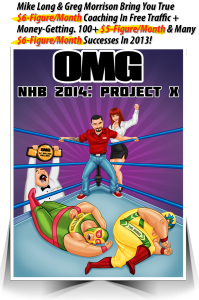 The package includes:
Access to OMG Facebook group (kind of support),
Videos and lessons,
Future updates,
Email support from Greg,
Skype support,
Weekly live webinars.
The package also includes: Setting up website, dominating search engines, finding traffic generating keywords, understanding website conversions, finding your niche and products to promote, article spinning technique (can kill your rankings as mentioned above) etc.
I don't want to go into more details about this package because I feel it is the time to explain what an OMG is. Some parts of that package are really annoying and I will explain why. Among them are:
Day job killer: They are going to provide you with the tools, training videos to teach you how to make money on the first day, even before you get rankings for your website. I have been involved in Internet marketing for a good many years and can tell you exactly that this is not true. Many successful marketers that I know would put a seal on my words.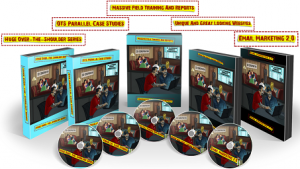 $6-figure per month coaching / $5-figure per month coaching: That sounds really funny. This type of marketing technique was designed with only one goal; to convince you to buy the product. From my experience I can tell you that even if you watch hundreds of that kind of videos you will never reach those numbers. Only few out of hundreds and even thousands of successful internet marketers can reach 5-figure income, not to mention a 6 figure income.
I'm sure, that type of marketing technique is the first red flag to stay away from this program.
To be honest, I hate OMG type websites because they have a lot of promotional videos and snapshots showing their 4,5,6-figure bank statements. I understand that they use those statements to convince people that they are really making serious money but the problem with that type of promotional material is that it can't serve as a guarantee that you can repeat their success. Even if they make 5 or 6- figure income, it is because:
They have spent a few years online before they reached those numbers
They apply both ethical and unethical techniques to make money
Unfortunately, unethical techniques work well.
Another thing that I don't like, is that throughout their website they are trying to convince people, that making money online is easy, and once you join their program you will start making lots of money. Believe me, you will not!
To create a good looking website using WordPress is not that hard. It is true. But creating quality original content that people will love to read is pretty hard. Additionally, you have no guarantee that Google will love your stuff immediately once you publish it. Creating content takes time and effort, and is not easy as the owners of OMG explain it.
Magic Submitter is another tool that is going to kill all your rankings because applying that technique and getting backlinks in a way they teach, will hurt your website. I'm really surprised and don't understand why they teach people that type of outdated technique and charging such a high price.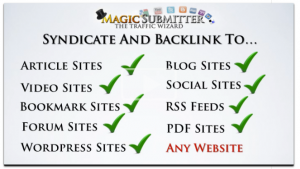 Instead of teaching or helping folks and improving their own (OMG) product, they show their bank statement, which is a misleading technique.
OMG machines Pros and Cons
Pros:
Easy step by step tutorials designed for newbies
Cons:
No free trial
Training is not a strong point of the program because it doesn't really teach you the basics of internet marketing compared to what I have been taught in the Wealthy Affiliate.
Article spinner or as they call it Magic submitter is outdated piece of software that can destroy all your SEO efforts. It is just another "push button" software promising you to automate your business and turn it into an autopilot. Absolutely wrong and not recommended.
Additional coaching and support is much overpriced and is not worth your time and money.
OMG price policy
Another thing I would like to mention is their price policy. Just ask yourself, are you really ready to pay $4999 for a lifetime access? Do you feel it is something real for an average internet user? Their products are seriously overpriced and are not worth that price.
Compared to that, the price I pay to Wealthy Affiliate (#1 online business community in the world) is just $359 per year and this price includes absolutely all you need to build your successful business online. You can join WA and try it for free or read my review.
Final word on OMG machines
The owners of the program promise that once you join their program you will start making a lot of money. Believe me or not but you will not make a penny until you learn some skills and apply them working hard day by day. If you are really willing to start building a real business online then read my review of the WA below.
So, my final word: Stay away from the program and if you have any questions feel free to contact me.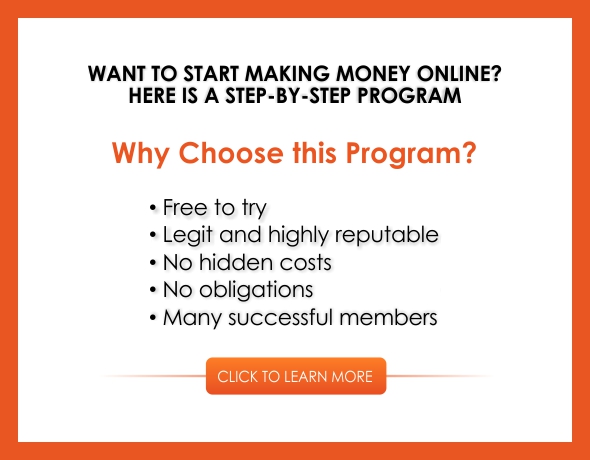 About the Author: Adam
My name is Adam. I'm the founder of Your Income Advisor. My goal is to help others succeed online, by exposing scams and reviewing top rated products. I can help you start
your own business online