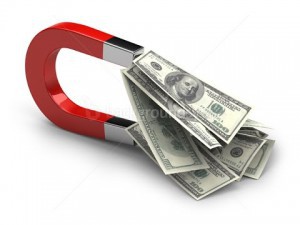 Product Name: Magnetic Profits
Program Owner: Mike Lee
Verdict: Scam
Magnetic Profits has been launched recently and claims to teach folks how to make a lot of money on the internet.
The program owner even claims that with his "amazing" system you can make $1400 per day without working hard.
Just complete a few simple steps and then grab your money. This is exactly what the system claims to give you.


The main idea behind Magnetic Profits
The main idea behind magnetic profits is simple. The system actually is a binary options trading. I reviewed similar product here, 30 day change. You never know when you win or lose and it applies to all binary options trading programs.
Magnetic Profits is a binary options trading software. Using this software you can play with currencies. What I mean is that with this software you can perform currency trading ( currency pairs) and choose the direction in which the option will move. Magnetic Profits program will give you some best options and you will choose to accomplish the trade.
Pros of the program
You can make some money BUT you must remember that you can lose too.
Step-by-step training
Cons of the program
Currency trading is not much different from gambling
Empty promises about exaggerated earnings
It's not a proper way to build a real business online
The software can't guarantee you any profit
You can't get support from the owner of the program
To make serious money you need to invest enough money
False promises

Inside the program
First off, most binary options trading programs that I know are scams or poor products that fail to deliver on their promises and Magnetic Profits is not different from similar programs.
What Magnetic Profits promises you, i.e. make $1400 per day or over $19.000 is absolutely exaggerated number. I'm sure you can rather lose $1400 per day than make it.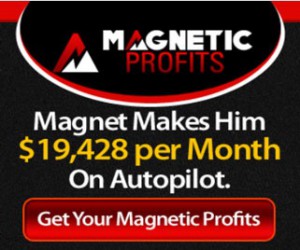 To make money with this software you need to get proper knowledge and experience and ONLY then you probably can achieve some success after many tries and fails. And you must expect loosing money before you achieve even a decent success.
There is no software that can predict the market with 100% accuracy and always make you a winner. It's simply impossible because market is unpredictable.
The owner of the program claims that he has a secret group of millionaires that gives you this amazing software. Does it sound real to you? To me, not. All those secrets to instant wealth or secrets to making tons of money are empty promises. This is what I know from my experience and I've been involved in internet marketing since 2000.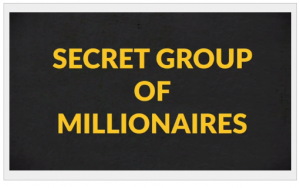 Another false promise made by the owner of the program is that he falsely claims that his program is free. Do you really believe you can make money with this software without investing any money at all? If you don't invest in the program you won't make money.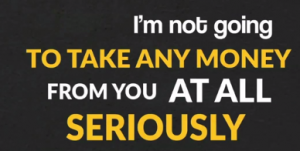 As I said, your profit depends on whether your choice is right or wrong. Your task is predicting the option to increase or decrease. If you are right, you win, if you're wrong, you lose your bid. You can make, for example $500 today and lose $1000 tomorrow. My brother was involved in similar business (Forex currency trading) in the past and lost over $20.000 and he was experienced enough.
Another fact to keep in mind is that even experienced people, real experts can't always predict how things will go and lose a lot of money on binary options trading, not to mention people that get started.
There are two types of trades: Short Term Trades and Long Term Trades. As you probably understand, short term trades are less risky and you can't make a big buck here. Long term trade requires much longer time and here you can either make a big buck or lose a considerable amount of money.
You need to understand that Magnetic Profits is NOT a proper way to build a successful online business. By successful online business I mean building your own website, creating content for your site, driving traffic from search engines and finally making money. As you probably understand, Magnetic Profits is NOT going to teach you all these things.
Final word on Magnetic Profits
Magnetic Profits is NOT a good option for you to start making money on the internet. It involves a lot of risk and disappointment. If most people fail with it that means it's not as good as it's falsely advertised. And there are too many false promises made by the owner of the program.
If you want to know all the truth about making money online and start an online business on the right foot and for free to see if internet marketing is exactly what you are looking for, I recommend you to read my article about starting an online business or read my # 1 ranked product to work at home below.
The method I'm talking about is a proven over years program that helped thousands of people including me to start a successful online business. Feel free to contact me if you have any questions and I will be more than happy to help you out.

About the Author: Adam
My name is Adam. I'm the founder of Your Income Advisor. My goal is to help others succeed online, by exposing scams and reviewing top rated products. I can help you start
your own business online