How to Start an Online Business on the Right Foot and for Free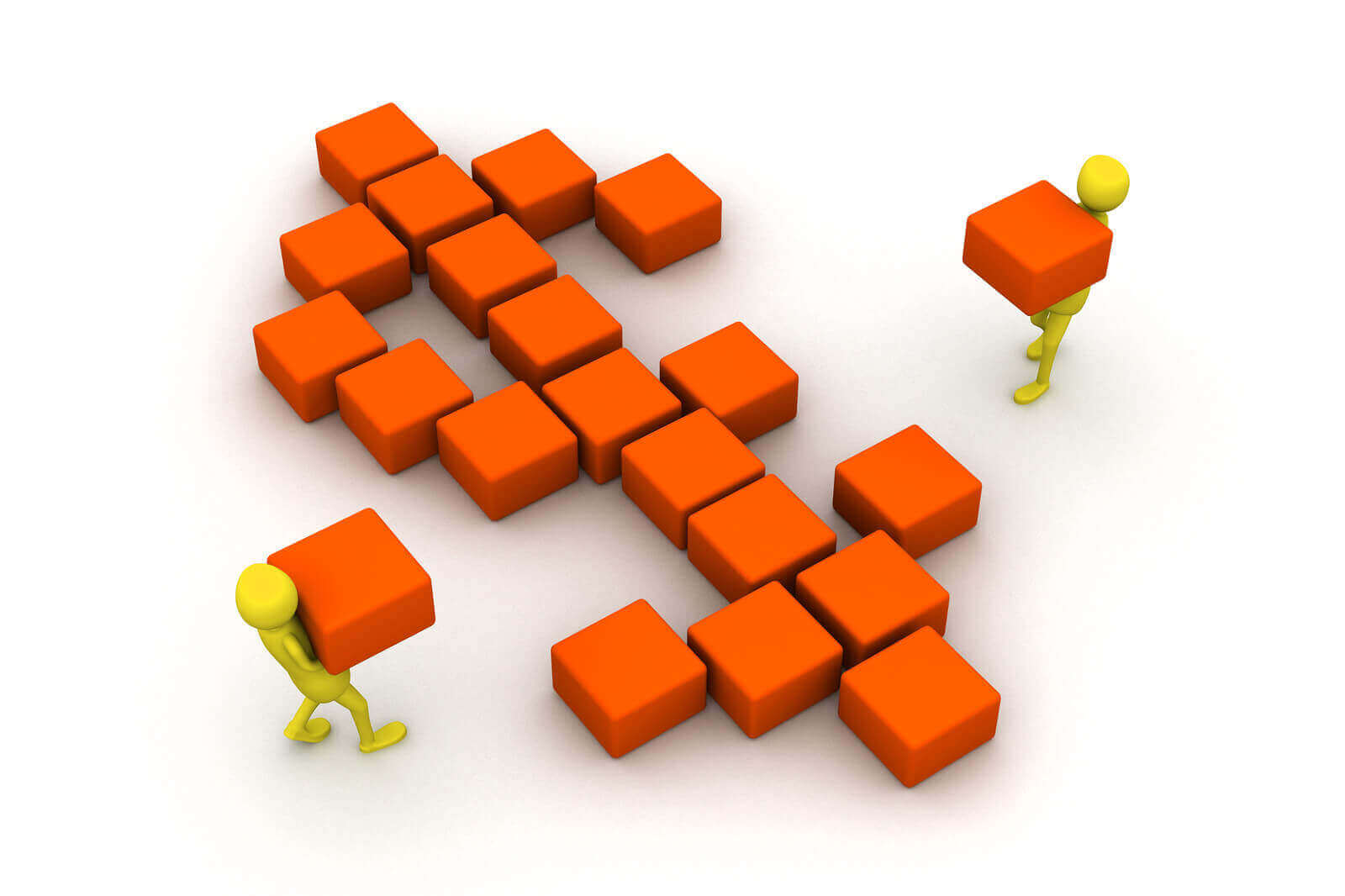 First of all, I would like to say that I'm not going to sugarcoat the idea of starting an online business. I'm going to be very honest with you.
The idea of starting an online business is still as challenging and engaging as it was 10 years ago.
I have been struggling for this opportunity for a number of years being scammed many times.
Finally I found my niche which was online hotel reservations and built my first website.
I was affiliated with www.hotels.com, which was and still a good program for affiliation.
They provided an excellent opportunity for their affiliates to integrate their affiliate websites with hotels.com site.
I managed to drive traffic to my website and started to earn affiliate commissions.
My traffic was growing every month until it reached a point that I couldn't grow it further due to lack of experience and knowledge in that field.
Years later, I returned to internet marketing and was lucky to find Wealthy Affiliate and nothing stopped me from achieving success.
To start an online business you need to get some basic knowledge and certain skills. Online business is not as easy as explained by many so-called experts, that you can do without certain knowledge and skills.
There is a hard work and patience behind any success and the same applies to online business. If you want to get involved in a serious business then you need to spend a few hours daily.
If you really believe in the existence of a system that can make you rich while you sleep then I'm going to disappoint you because it doesn't exist.
Serious success requires serious investment of your time and efforts and if someone promises you that you can start making a lot of money in a few minutes just by following simple steps, HE IS LYING to YOU.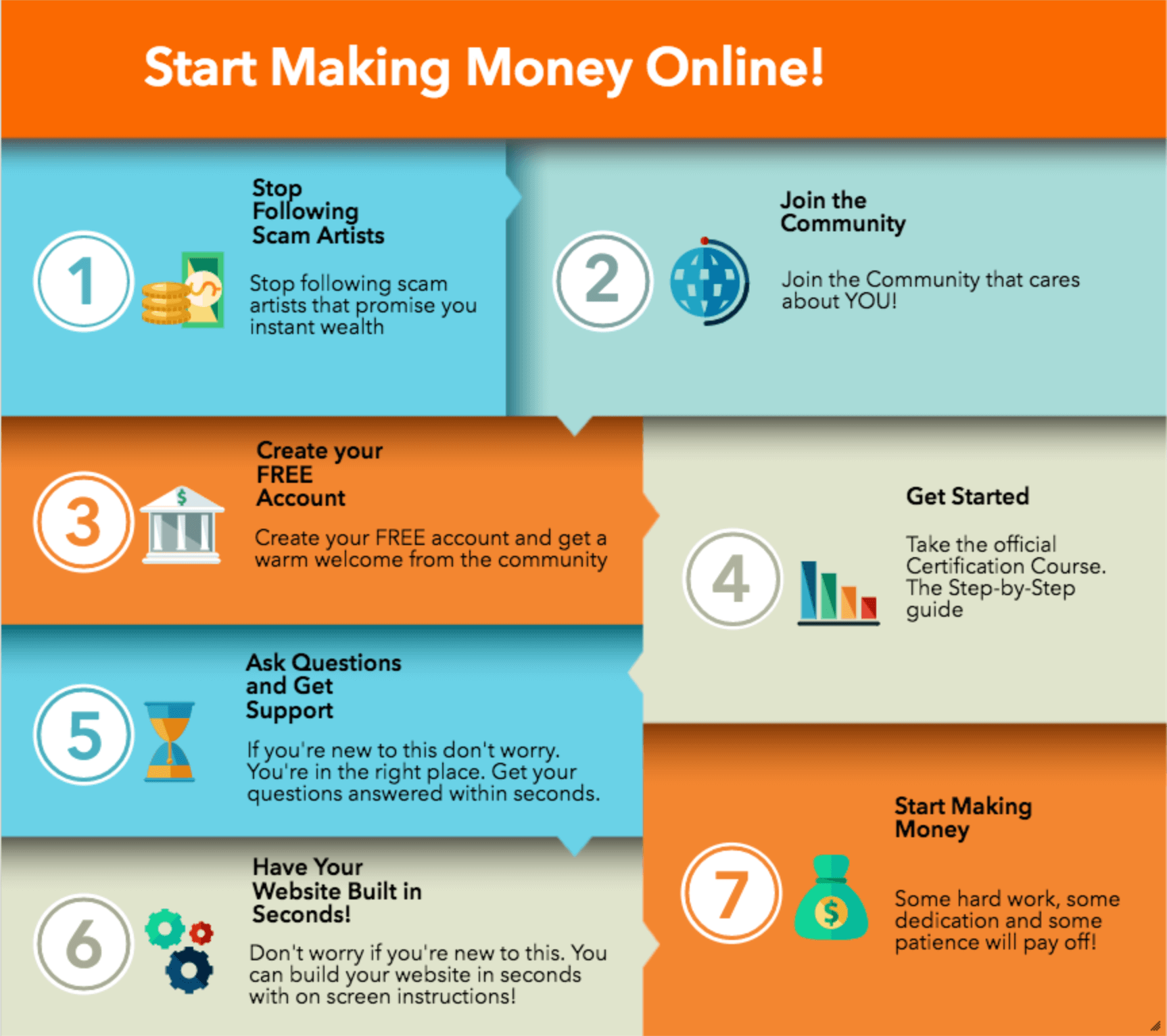 Things to know about online business
But why is the idea of starting an online business so popular? Because you can be flexible in regards to your work schedule, be your own boss and finally make serious money.
Another reason for online business being so popular is that it doesn't involve any serious costs. You can even start your online business absolutely for free.
For example, you can register free domain (yourname.com), choose free hosting (a hosting company that will store your website files) plan for your website and start your business.
But even if you decide to buy your own domain (yourname.com) which looks more professional both to search engines and your visitors, it will cost you about 10 $ per year.
The hosting plan for your website will cost you about 70, 80 $ per year. You can even find a hosting plan for less. I suppose anyone can afford it.
When it comes to starting a business offline, it is different. You need to invest serious money before you start making money if at all.
There are some additional costs associated with offline business such as paying your employees, renting office etc. In short, it is a risky campaign.
Another thing to know about starting an online business is that you should be prepared to work hard IF you want to make serious money. Note, I'm talking about thousands of dollars. That includes building a website,

writing content for your website and finally driving traffic to your website. By the way, you can build your first free website by entering your preferred domain name right now.
To achieve this, you need to consistently work and follow your work schedule because no one is going to force you to do your own work.
It completely depends on YOU and your will to have all the work done for your website. If you treat your online business like a regular job and work hard, you will be making serious money.
I have friends of mine who are making around $5,000 per month, some of them even more. But I don't how much you can make because I don't know how much time and effort you are ready put in your online business.
 
 
Steps to follow to start an online business
1. To start an online business you need to choose a niche first (niche is a group of people interested in particular product) and then start creating content about that product/niche. It must be a niche you are passionate about.
If you chose a niche, i.e. a product that you have no interest in, then it will be hard to write about it. The key to online success is through writing content that people want and love to read.
2. After choosing a niche you need to find the best keywords under which you want to optimize your website, i.e. your content.
By optimizing I don't mean keyword stuffing because if you do it then Google will penalize you.
I mean writing content about your niche/ product using the best keywords that can drive a lot of targeted traffic from Google and other major search engines to your website.
And the keywords shouldn't be too competitive because if you choose competitive keywords then you will never be able to outrank older websites.
The first year that you launch your website you should write a lot about your product or write reviews about similar products in your niche.
Remember that product reviews drive most of the traffic from search engines to your website and the more traffic you have the more chances that you make sales.
But you don't need to worry about all this stuff because once inside Wealthy Affiliate, you will learn all you need to build your online business and start making real money.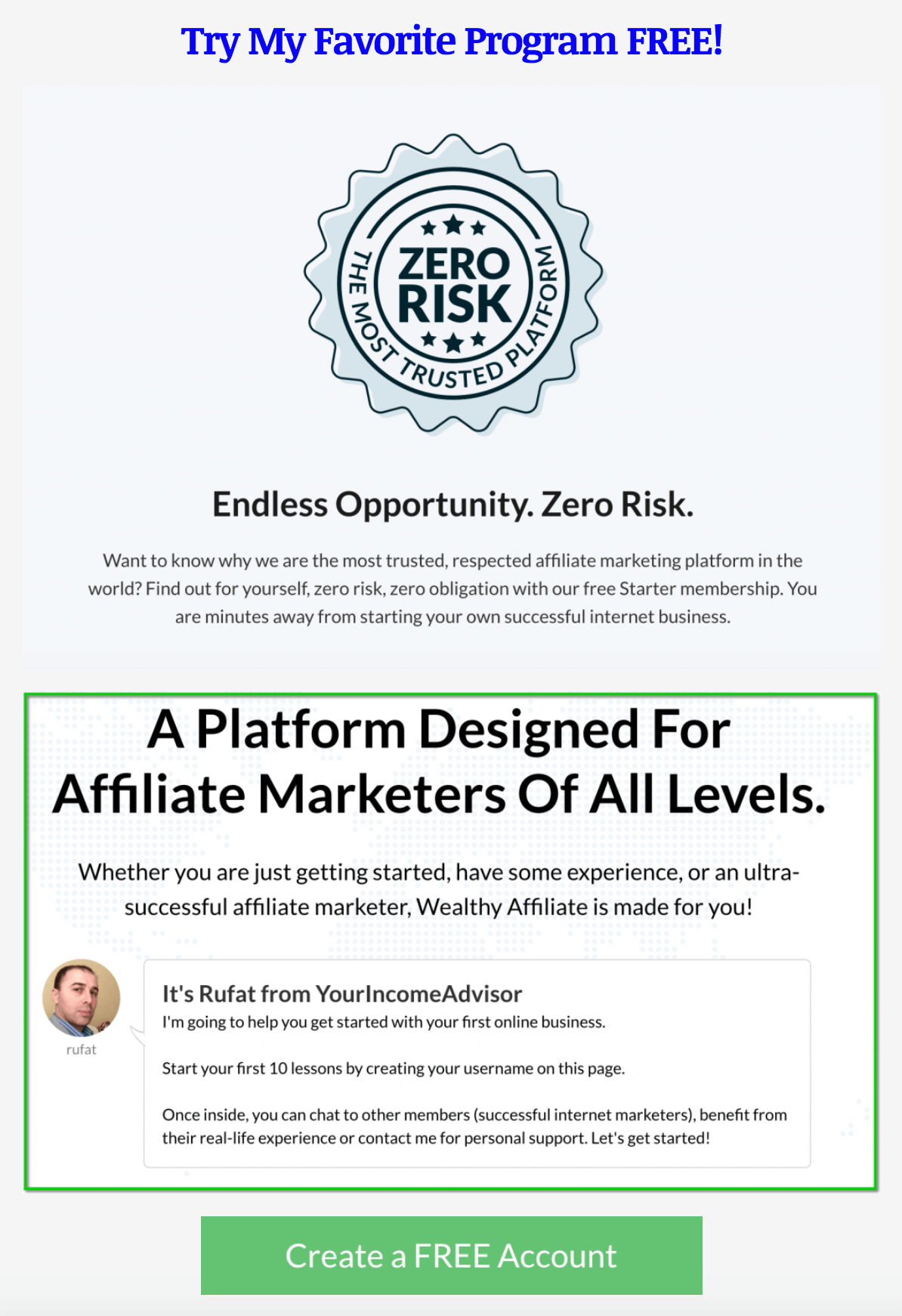 You need to create as much content as possible because the more content you create the more of it will pay you off later. You need to create 50 pages at least and if you can do more it would be perfect.
Once you launch your website you still need to write consistently, 2,3 articles per week at least. This is a minimum you need to do for your website to be successful.
If you're not willing to write, i.e. create content for your website, which is the key to success online, then you'd better find a regular job and forget about starting an online business. But not every regular job can allow you to earn serious money. Online business is a bit different.
You can make a lot of money if you are willing to work hard in the first year at least and then you can relax and work just 2,3 hours a day.
Writing reviews isn't that hard at all. I'm not a professional writer and still write my reviews. Once you manage to write couple reviews it will become very easy for you to write.
3. You need to build a website using WordPress – the most advanced platform in the world. With this platform you can build your website in a few minutes.
Building a website can take a few minutes or a day or two to create a website navigation, install needed plugins and widgets.
So, it is not that hard at all. I have my own website (YourIncomeAdvisor) and I'm not a professional website builder. I used free website builder provided by Wealthy Affiliate.
All you need is to be patient and willing to spend some time. I recommend you to get started at Wealthy Affiliate.
After creating your free account, you will be able to go through 10-lessons of WA certification course where you can learn how to choose a niche, build your own website, create quality content for your website and many more.
The founders of Wealthy Affiliate, Kyle and Carson have made the first level of the certification course free to show you real value and the power of their program.
4. There are few other things you need to know before you start your online business, such as learning the basics of internet marketing and legit techniques for driving traffic to your website.
You need to learn all this stuff from a reliable source and not from so-called internet gurus. You may ask, why wouldn't I learn it from someone else, let's say an internet guru?
Because you can't be confident that the methods and techniques he teaches you are proven and legit.
There are many so-called internet gurus that teach folks the methods and techniques that can hurt their website rankings and destroy their entire businesses.
It is really hard to succeed online doing things alone, with so many scammers around.
You need support of other successful internet marketers that are more experienced. It is not my opinion only. It is the opinion of all experienced and successful internet marketers. I personally achieved success only after joining Wealthy Affiliate.
WA is the #1 community in the world and absolutely reputable company. They helped thousands of people across the globe to start their online businesses.
Among Wealthy Affiliate successful marketers there are many members that are making thousands of dollars per month. Please look at the images below.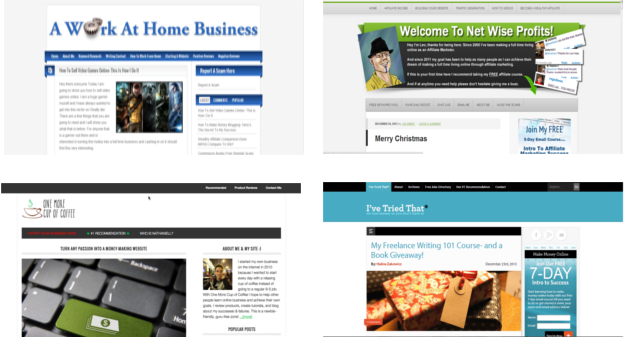 The owners of these websites are the members of Wealthy Affiliate and all of them are making serious money. All these successful internet marketers before joining Wealthy Affiliate searched for a magic button or "get rich quick" programs with no success.
I suppose, you're in the same position now if you are reading my article.
If you want to start your online business and have your own website just like these guys you've seen on the images above, then join Wealthy Affiliate community. Don't waste your time jumping from product to product.
If you are not sure or confused or don't know what to do, then send me an email if you have any questions and I will be more than happy to help you out.
I highly recommend you to read my review before joining Wealthy Affiliate and feel free to contact me if you have any questions. Never join a program until you know what it is and how it can help you. The best part of Wealthy Affiliate is that you can try it for free within 7 days.