Product name: Magic Submitter
Website: www.magicsubmitter.com
Price: $4.95 trial/$67 per month/upsells
Creator: Alexander Krulik
Overall rank: 20 out of 100
Verdict: Not recommended
I know you are on my site for two reasons. One reason is because you want to find out how Magic Submitter can help you in your business.
Another reason is because you want to know if Magic Submitter is a waste of time and should you avoid it completely?
Of course, both reasons are valid and anyone who has a website wants to know the truth about Magic Submitter.
Some of you are completely new to internet marketing and want to start making money from their websites while some of you are already making money and want to know if Magic Submitter can really improve their business.
But the question is: How can it improve your business? The answer is simple: You can do it if you can increase your website traffic and Magic Submitter can help you with that. I'm not saying that it will help.
The creator of Magic Submitter, Alexander Krulik claims that his program will help. He claims that with his software you can increase your site traffic in a few weeks and start making a ton of money.
He claims that his software can get your site to the top 10 of Google and other major search engines.
Getting to the top of Google is the key aspect of any online business. In my Magic Submitter Review I'm going to analyze what this software is about and if Alexander's claims are true or not.
The idea behind Magic Submitter
In a few words the idea of Magic Submitter is to send you a ton of traffic and make your site profitable. Once you start using this magic program you will get to Google's top 10 and Google will start to love your site.
The software will also help you get a lot of high quality backlinks pointing to your site which in turn will significantly improve your site ranking positions. But it will cost you $67 per month plus upsells and it will finally cost you $129 per month!
Pros of Magic Submitter
You can get some traffic for some time
Trial is available for $4.95
Cons of Magic Submitter
It's dangerous for your site in terms of SEO
Hidden costs – upsells ( $15, $47)
Using shady techniques, such as hiding your IP address
Note: Even if Magic Submitter can help you for some time it can be very dangerous for your website in terms SEO: you can lose your site rankings. It means you won't get any traffic at all or your existing traffic will completely stop. The best way would be getting Google rankings using legit methods that you can learn from my recommended program. I've been using it since 2013. See the comparative table below. Get your free account.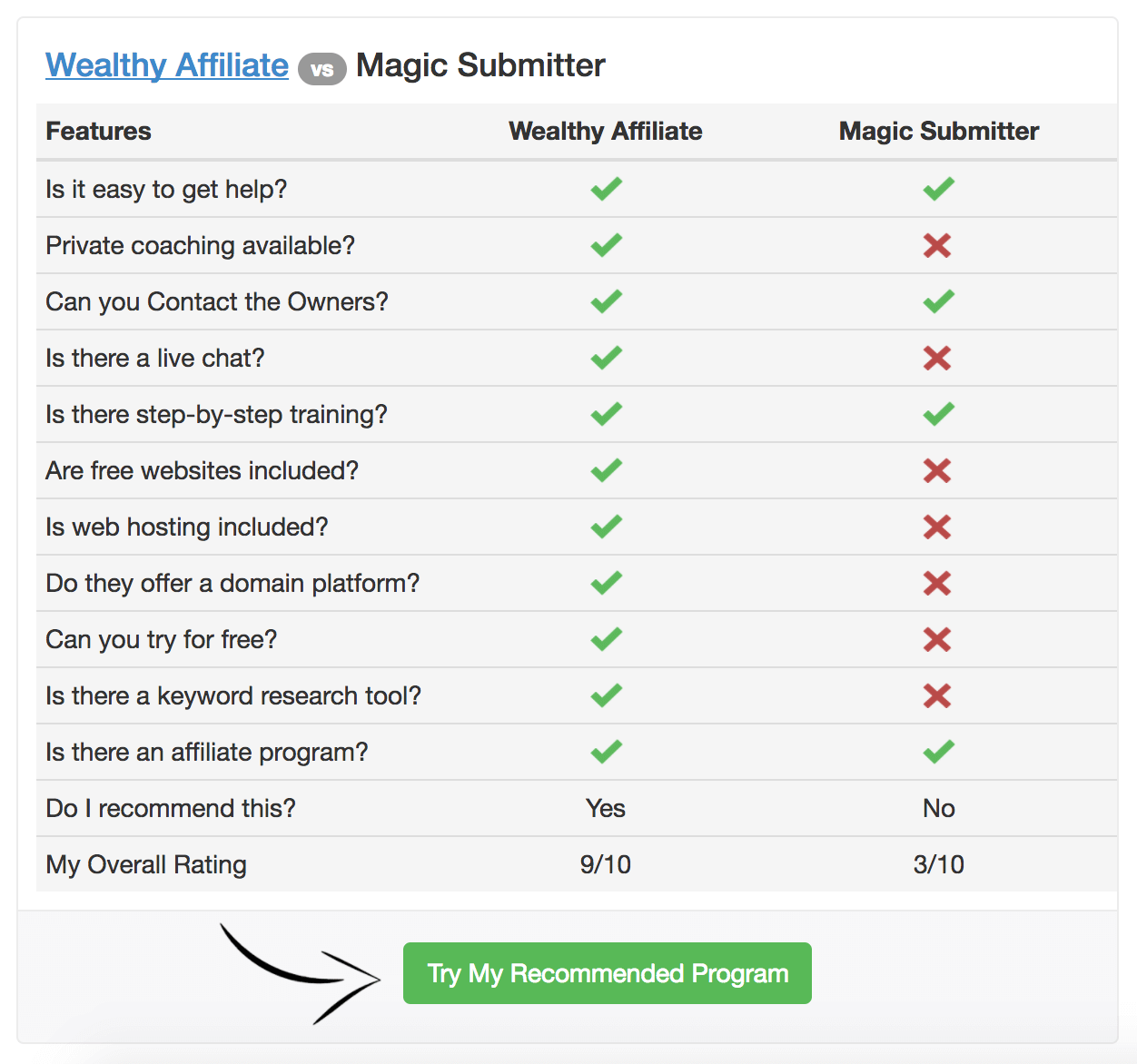 Magic Submitter review
As I can see in online space, many product reviewers are trying to promote Magic Submitter for the sake of making money. They try to convince folks that Magic Submitter is a fantastic software and is the best solution for their ranking problems.
I can say that for some people it can work for some time maybe but there is a danger that it will ruin your reputation in the eyes of Google. I'm not saying that it won't help you at all.
I never use programs that can temporary help me and then destroy my site and I don't recommend to use such tools or programs. I don't want to say that Magic Submitter is a total waste of time but it's definitely not safe for your site.
Let's try to understand what Magic Submitter is all about. There is no magic behind it.

This amazing "software" will scan the internet to find content in the form of articles and after finding them the software will slightly change them and then submit these rewritten material to different websites, directories, social networks, blogs, forums, RSS submission, Syndication Site submission, PDF Sharing site submission, automatic pinging etc.
Magic Submitter will also create accounts on different websites.
All these things are designed with one simple goal – to create a lot of backlinks pointing to your website. And you don't need to do any work at all. The software will do all the work for you.
As Alexander says it's completely automated software. Ok, let's say it's a fully automated software.
How to decide whether you can trust Alexander and rely on his software or not. Let's see what experts in this industry are saying, I mean in the industry of SEO.
The best way is to do some research on the internet and find the answer to this question. I did my research and found out that all SEO experts are of the opinion that if you want to get quality backlinks to your site you should do it using legit methods.
You must do it manually without using any automated softwares, such as Magic Submitter and the like.
Using such automated methods will never get your site to the top of Google search results or even if it does it will do for low competition keywords only that will never send you a ton of traffic.
Especially in 2016 and 2017 Google made a lot of improvements to its ranking algorithm which makes using Magic Submitter even more dangerous for your site.
I have a solid experience in SEO and can assure you that automated softwares like this one will never get your site to Google's top ten in a competitive niche. It simply doesn't work the way as Alexander explains it.
Magic Submitter explained
The interface of the program is not hard to understand plus they provide explaining videos. You don't need any technical skills to use it.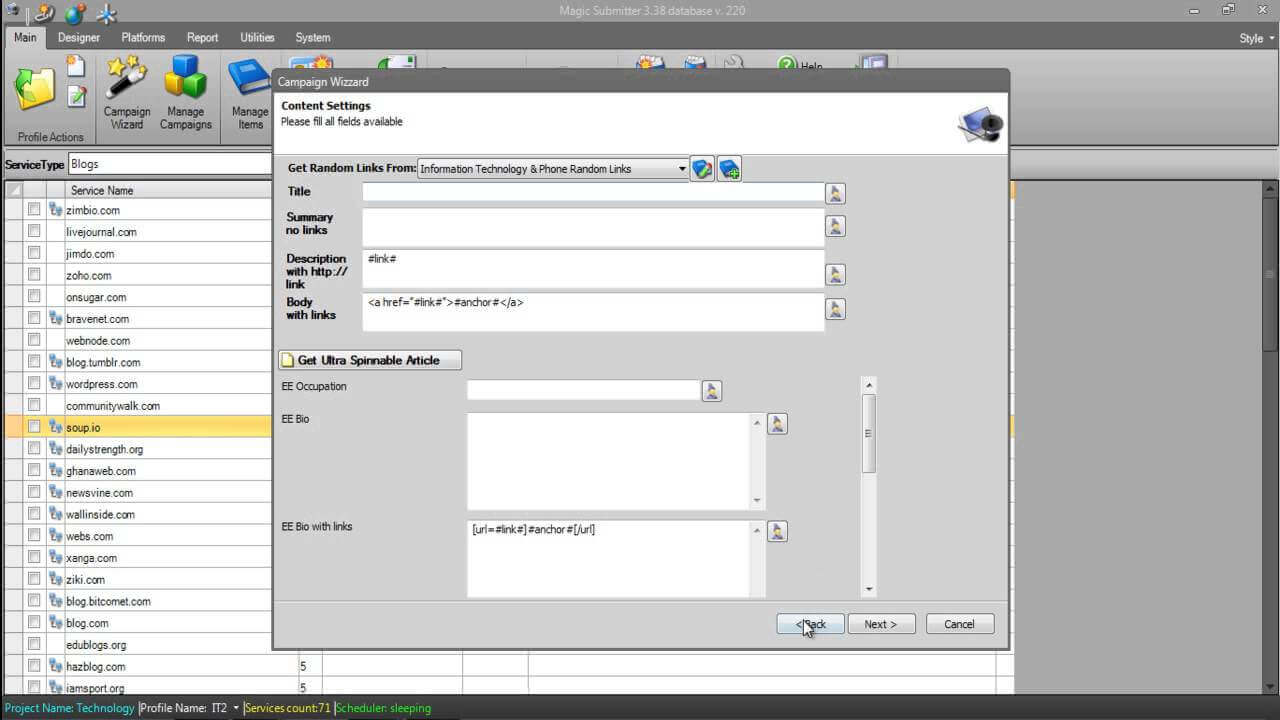 Magic Submitter has a campaign mode that will allow you to automate the process of building backlinks depending on the keyword you want to focus on.
This seems not bad. But like I said, the idea of using automated softwares is not safe for your website.
As I said above, Magic Submitter will be finding content in online space, rewriting it slightly and then submitting to various places.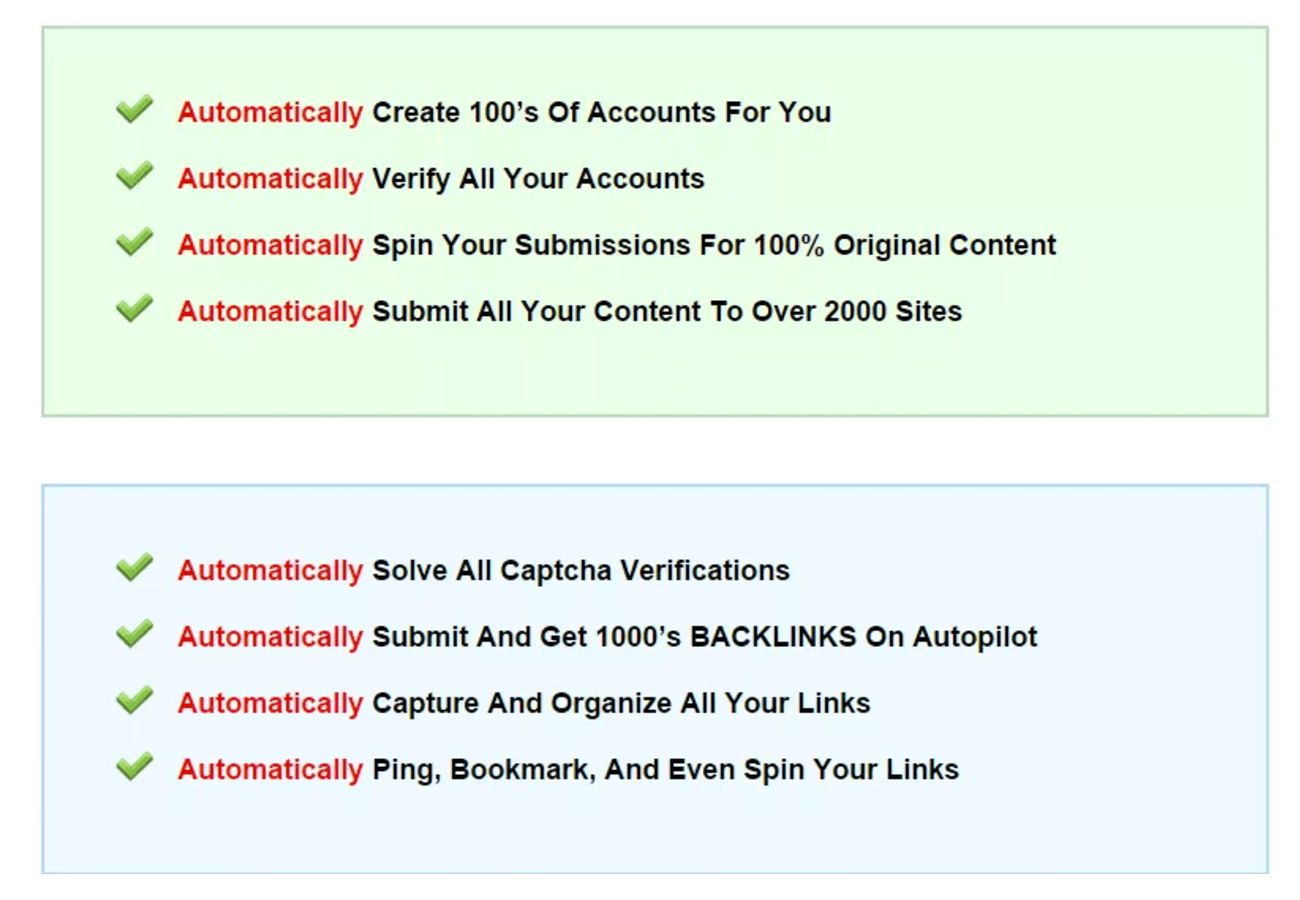 Google knows the difference between original high quality content and low quality rewritten content. This kind of material will never be counted as original.
Plus this kind of content will never send you quality targeted traffic because people are not stupid and they know the difference between quality and useless content.
If you want to get quality backlinks and targeted visitors you need to use other legit methods, such as guest posting, answer questions on Haro or Quora websites, participate on relevant forums, do some article marketing, video marketing, find resource websites, find broken link building opportunities on Wikipedia, use expert roundups to get links.
All these legit methods work very well and can make wonders for your website. But it will take time and effort and will pay off later for years to come.
Is there any good side in Magic Submitter
Let's see if there are any good sides in Magic Submitter. The first positive thing is that they provide some training material that you can watch before using the software.
So, there will be no guess work. You will watch and apply.
Second positive thing is that there is a trial for $4.95. I don't know if you can get your $4.95 back in case you don't like the program.
Finally, there is 60 day money back guarantee which is great. And of course you can ask their support if necessary.
The support comes in the form of interactive forums, support desk, live coaching.
But I don't know if their support really helpful and responsive.
Free software update is also available.
Magic Submitter and the future of your website
Let's see how the future of your website can look like if you use Magic Submitter. First, I don't believe you will get any quality backlinks to your site.
Those links will be either useless or low quality links that will never help or improve your website rankings.
And accordingly you will never get the amount of traffic you are promised by Alexander Krulik. Second, I strongly believe this automated process can seriously hurt your website rankings.
I have enough experience in SEO and I know what key figures in this industry are saying about usage of automated softwares for building links to your site.
They all are of the opinion that programs like Magic Submitter must be avoided. I believe getting links manually will work for your website for years along with the targeted traffic.
This is much better than putting your site at risk with softwares like Magic Submitter. If it was so easy then all people would be getting to Google's top 10 within a few days with minimum effort.
People build their websites for years thanks to creating quality content that sends them a ton of traffic. There is no way for building it the way Alexander Krulik tries to convince you.
And BTW, Google in its recent update announced that any site using automated software will be penalized. I don't know if Krulik knows about it or not but at least he should know about it.
Should you pay $67 for Magic Submitter?
That's a big question. I personally think you should not pay for this software because I believe it's a waste of time and money. If this price was just $67 then maybe it would be worth it.
But paying monthly for such dangerous and useless service is not reasonable at all in my opinion. Plus you have to pay some extra money, appprox. $15 per month. This means $67 + $15 = $82.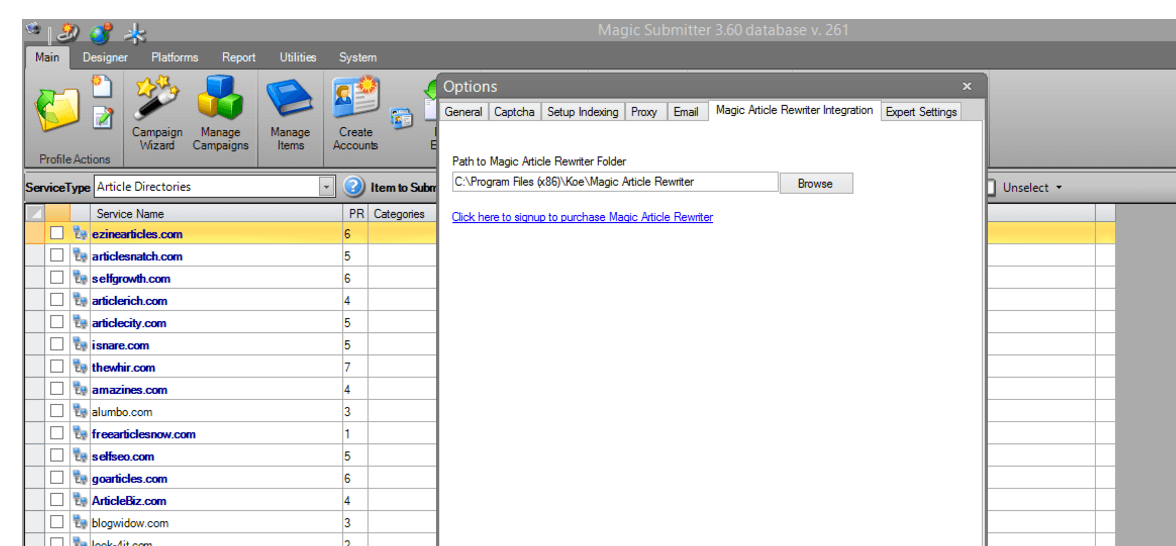 Also, you have to pay $47 for another Krulik's service called Magic Rewriter which you need in order for Magic Submitter to rewrite articles for you and then submit to websites. It means $82 + $47 = $129 monthly!
That's too much for a dangerous link service. So, it's your decision to pay for this program or not. You are free to try it but I told you my opinion.
Final word on Magic Submitter
I think if you plan to build a site and make money from it or have an existing website that makes you money you better prepare to work hard using only proven and legit methods.
I believe after putting effort into your website you won't want to destroy your business. This means you should avoid Magic Submitter.
My research shows that you still need to use other programs and strategies in order to get backlinks. Using this software alone won't give the results you might be expecting.
BTW, you don't even need to build quality backlinks if you don't want. I mean if you can build them you can get even more rankings and more traffic.
If you don't want you can get rankings and traffic without backlinks too. I'm living proof of it. I've never thought of using programs like Magic Submitter and I will never use them because I know they are useless and dangerous.
By all this I don't want to convince you that Magic Submitter is a scam. I just don't recommend it.
BTW, if you are looking for a legit program that can teach you how to get your content to Google's top 10 and send you free targeted traffic I can recommend this program.
You will learn how to build an online business using the right SEO strategies without using shady automated softwares. I've been using this program since 2013 and I'm happy with it. Let me know if you have any questions and I will do my best to help you make the right choice.
Final review of Magic Submitter
You can get some traffic for some time
Trial is available for $4.95
It's dangerous for your site in terms of SEO
Hidden costs – upsells ( $15, $47)
Using shady techniques such as hiding your IP address
Overall rank: 20 out of 100
Verdict: Not recommended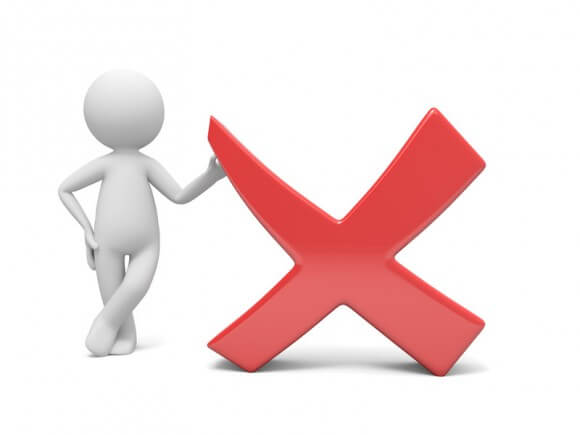 About the Author: Adam
My name is Adam. I'm the founder of Your Income Advisor. My goal is to help others succeed online, by exposing scams and reviewing top rated products. I can help you start
your own business online