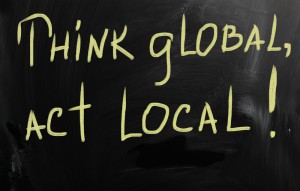 Local market is often associated with the idea of working for someone else that most people hate because this means working from 8 to 5, 5/6 days a week.
But internet gives us much more opportunities and if you prefer being your own boss, you can build your own online business and promote your product or service focusing on your local market.
This may probably involve dealing with local customers. But it is not always necessary to deal with customers because it depends on the type of product you promote.
If it is a digital product then you are saved from this problem because it is delivered via internet automatically and if you promote physical product then you should be prepared to deal with your customers. Customers are different… it might be the hardest part of your local business.
There are many strategies that you can apply to your local market and turn what you love into a thriving business. You can promote digital products or someone else's product or service as an affiliate.
The advantage of promoting someone else's product is that you don't have to deal with your customers because actually they are not your customers. You just promote someone else's product or service on your website and earn a commission. Besides that, you don't have any extra expenses or delivery problems.
Any product that you promote on your website to the world can be promoted to your local market as well. You just need to apply the right strategies. I don't know which country or city you live in but I know exactly that there is a plenty of opportunities to promote different types of products or services depending on your local market demands.
You need to do some research, to know what is in great demand on your local market. Once you have done research you can start searching for a product or service to sign up as an affiliate, create website around this product or service and promote it.
How to reach more audience?
You can build two different websites, one in English to promote your product/service to the world, to be able to reach more audience and the second site in your local language to promote your product to your local market. I would like to share with you some good ideas based on my own experience.
First you can start promoting your product or service to the world because it has a great potential for your business and then you can promote it on your local market and double your income.
Just as an example, this very site was launched in English language first because I wanted to reach a larger audience and then I decided to translate and publish my site in Russian language because I spoke four languages and English was my second language.
As you can see, my website is about internet marketing that involves "making money" "affiliate marketing", "online business" or "home business" etc. When I did some research on the Russian market on the internet, I noticed that every other site that showed in Google related to making money niche was promoting winning strategies at casino.
Of course, I am not a casino fan, because I hate it. But this research has led me to understand that making money niche at Russian market is really hungry for sound strategies in internet marketing.
Gambling has nothing to do with real business or internet marketing. And I decided to build my second website with the same content but focused on Russian audience. This is another second source of traffic and income.
If you do some research on your local market I am sure you will be able to find a gap or demand for a certain product. Once you find it you can create your website and promote your product or service on your local market.
There are always some people that don't speak English or even if they do, they use it as their second language and prefer to do their search on the internet in their local language. This is a good chance to reach more people through marketing locally.
One thing you should keep in your mind is that building a website for your product/service has a great potential, in regards to a growing your business locally.
If you focus your site on local market and update it regularly it will be much easier to get your site listed and ranked in top search results of Google and other major search engines.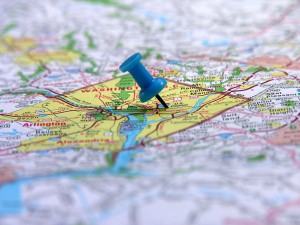 Local marketing strategies in action
To start focusing your efforts on your local market you need to:
Create your website with a powerful tool such as a WordPress. It is free and easy to use tool. There are many video tutorials on the Internet (YouTube) showing you step-by-step how to build a WordPress site.
Write articles about your product/service and update it on a weekly basis. You can increase your online presence by writing regularly and remember that Google and other major search engines love sites that blog daily or 2/3 times per week at least. You need to be an expert in your field.
Interact with your customers/visitors and never let your visitors' questions remain unanswered. If you don't respond you will never be able to become an authority in your field.
Get your site listed in local directories. It is very crucial for your business and if you want it to grow you need to make your local business contact and address details easily findable.
Create your Facebook, Pinterest, Twitter and Google+ accounts and spend 30 minutes for your social media accounts every day. It is very powerful for your business.
Create your Google+ local page. This will help your website become easily found in your local area.
You can pay for ads in local newspaper or magazine (classified advertisement) to reach more audience.
I hope you'll find my article helpful and if you still have any questions I will be happy to help you out. If you want to know how to start your own business online I can recommend you the best place on the internet where you will learn the basics of internet marketing, how to build a website, create content and get it ranked on Google and other major search engines, drive traffic from those engines and finally convert that traffic into sales.
The most important part of it is that you will be saved from scams and wasting your time in the wrong direction. If you need any kind of help or support please feel free to contact me and I will reply within 24 hours.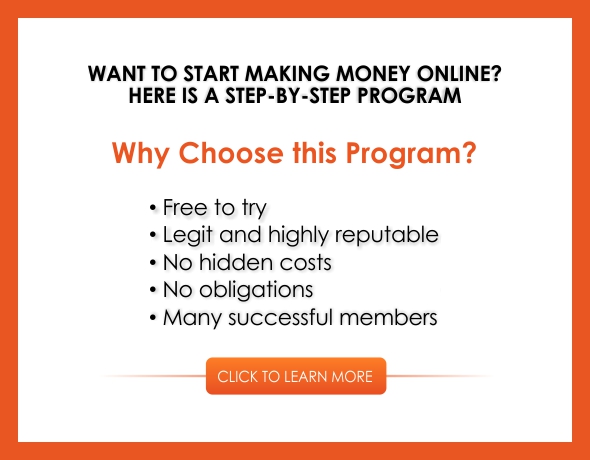 About the Author: Adam
My name is Adam. I'm the founder of Your Income Advisor. My goal is to help others succeed online, by exposing scams and reviewing top rated products. I can help you start
your own business online