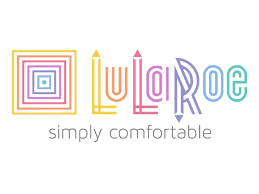 Product name: LuLaRoe
Website: www.lularoe.com
Price: $5.000 for starter kit
Owner: DeAnne Stidham
Overall rank: 4 out of 10
I already reviewed many MLM companies and this time I came across LuLaRoe thinking that it would be different.
A few minutes of research proved that LuLaRoe was no different.
Same claims from LuLaRoe about high profits and same accusations from official organizations against LuLaRoe being a pyramid scheme.
So, it's really not an easy task to review programs and provide an accurate opinion. I try to avoid giving scam verdicts.
Only when a program is a pure scam. Normally, I provide facts and leave decision to my readers. But I give my opinion too when I feel it's necessary.
It's hard to say if LuLaRoe is a scam or not. I think it's not but there are some facts that I want you to know about. So, let's start our review.

Short review of LuLaRoe
LuLaroe was founded by DeAnne Stidham in 2013 which means LuLaRoe is a relatively mew multi-level marketing company. All MLMs do the same thing.
They sell their products and recruits new people to expand their business. Your income as an MLM members directly depends on these two activities.
Lets's see how you can do with LuLaRoe.
Pros of LuLaRoe
Cons of LuLaRoe
Lawsuits against LuLaRoe
Accusations of being a pyramid scheme
You need to be a sales person
Strong focus on recruitment
Investment up to $5.000
Many Complaints
LuLaRoe is a classic MLM company. Nothing special at all. Lawsuits against LuLaRoe show that this program is by far not the best MLM program. There are way better programs out there. Instead of selling what you may not want to sell I recommend to start a business based on your personal interest and passion. There are no restrictions or obligations whatsoever. Try my recommended program FREE!
LuLaRoe review
As I said, LuLaRoe is no much different from many other MLM companies. They have both good and bad stories. I have neither good or bad stories with LuLaRoe.
I'm not a huge fan of MLMs. But I know how they work and do my research.
I collect facts and deliver them to you through my review so you don't waste your time on many hours of research.
For some one LuLaRoe may be a good opportunity while for others it may be a total failure.
As I said above, LuLaRoe is a new company while there are MLM companies that have been in the business for over 20,30 years.
So, we don't know will happen to LuLaRoe in the next 5 years. LuLaRoe is selling apparel for men, women, kids.

Their main purpose is selling their apparel and inviting new people to join their MLM team and help them to promote LuLaRoe products.
Like all MLMs LuLaRoe is not an exception. They help people, train them and teach how to become a sales person.
The question is: Do you want to become a sales person and sell LuLaRoe products?
This means you have to organize parties at your home, invite friends, neighbors and show them LuLaRoe products.
This means you have to be socially active and meet new people. There are people that hate such activity.
I'm personally a different type of person. It's just not for me.
But there are some people, especially women that love to meet with their friends on a day to day basis, drink tea or coffee.
I think this type business is for them. They can spend their free time and at the same time make their promotions. That's why I put that question above.
If you are willing to become a sales person and have a lot of friends then you probably can succeed in this MLM business.
I still believe LuLaRoe is not a scam but this doesn't mean it's a good opportunity for everyone. You have to decide if it's the right program for you.
BTW, LuLaRoe is one of those mlm companies that generated most of its sales thanks to home parties held by their consultants.
You join LuLaRoe and become Independent Fashion Consultant. But you can join the company only if you live in the USA.
Then you need to spend $5.300 to buy the starter kit that includes LuLaRoe apparel (300 pieces). Your next step would be starting selling those products.
You can do it either by inviting people you know to your home party and show them the products.
You have to do it quite often to be able to make a solid monthly income. If you don't like this type of selling then you better forget about MLM business.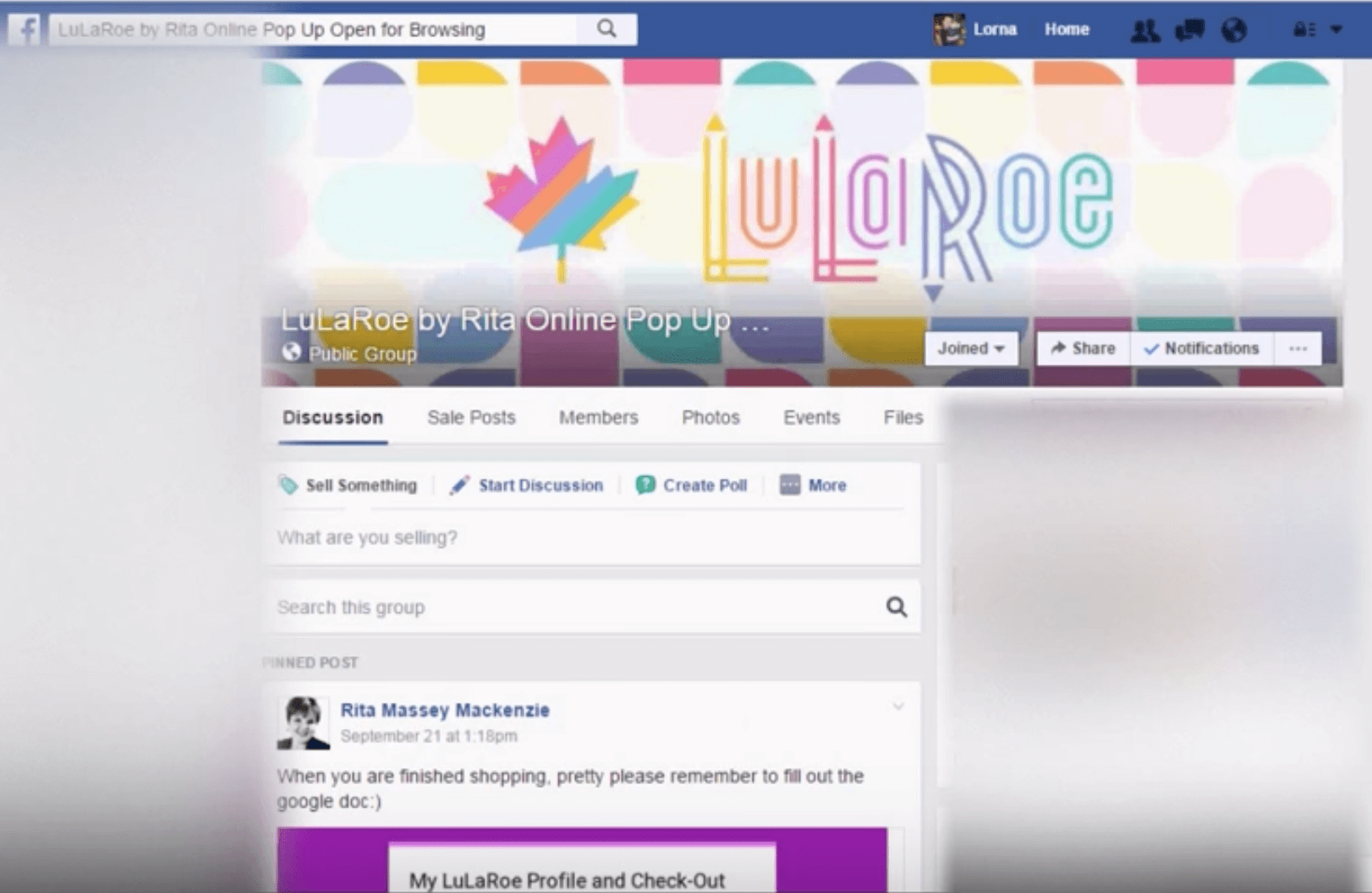 This is going to make a huge part of your income. Second method is by sharing your affiliate Facebook link to the LuLaRoe online popup shop.
The youtube tutorial will show how to do it. To me it looks pretty confusing to be honest. Also you need to contact Fashion Consultant in your area.
If you want to earn a solid income with LuLaRoe you need to put much emphasis on building your own team.
I mean you need to find a lot of people that will want to join LuLaRoe through you. This is the key to success when it comes to MLM business model.
Without your team you will be struggling to make sales each and every month which is not easy at all.
Plus you have to learn from other experienced team leaders so you can become leader for your own team.
If you meet a good leader who can teach then maybe you can achieve something good in LuLaRoe.
Otherwise you will be among many others that failed in the business.
My research shows that LuLaRoe made $2.3 billion in 2017. Some of their consultants have been able to earn over $60,000 per month.
This means there is some potential for those that know how to sell and build a huge team under them.
Unfortunately, for the past two years thousands of their members left the company, even tope selling consultants.
I don't know the actual reason but it's not surprise to see that picture as it happens too many MLMs.
They come and go very fast. Some stay for years. The company has now approx. a little over 20K consultants though a couple years ago they had over 70k.
As we can see, the company is steadily going down and losing its positions on the market.
Though LuLaRoe leaders claim to support their Independent Fashion Retailers that made thousands of dollars with the company we don't have to forget that many other thousands of members lost a lot of money too and left the company with huge debts.
LuLaRoe compensation plan
I'm not going to go into much details of LuLaRoe details regarding their compensation plan. It's not much different from other MLM companies.
Your task is to bring as many people as possible so you can earn a commission on multi-level structure.
My pretty standard question: Is it easy to bring people? Not at all. This is going to be your main struggle.
Without this you won't make any sort of solid income. You have to rely on your actual sales only.
What I like about LuLaRoe
There are a couple things that I like about LuLaRoe.
First, you can sell their products and make some money.
Second, they provide some sort of support to get started.
Third, their apparel is stylish and I like it. That's all I like about LuLaRoe.
What I don't like about LuLaRoe
First thing that I don't like about LuLaRoe is that though this company has been around since 2013 they still have a blank "about us" page.


You won't believe but it's true. When I clicked on their link that says "About us". I got this: "Site under maintenance.
LuLaRoe Newsroom is currently under maintenance." I honestly can't understand how it can be possible. They still don't have their "About us" page?
I don't like their slogans, such as LuLaRoe is a community of social selling entrepreneurs or our mission is to improve and strengthen families.
What does all this mean? Selling is selling. It's a business or making money. There is nothing social in it.
Or how can you strengthen families by selling apparels to people? Can someone explain it to me? In my opinion, these are just slogans.

They don't mean anything. From my experience I can tell that this kind of things can come across only in MLM companies.
They always invent some new things, strategies to attract people and to convince them to join their MLM team.
They always make such unrealistic claims, such as "our apparel is different", "our apparel is designed with a purpose of changing families", "our medicines are different", "our medicines can cure you from incurable diseases".
I don't agree with such an approach. You can disagree with me but this is my honest opinion.
When it comes to LuLaRoe apparel, it's good and stylish. I like it to be honest. I guess it's pretty pricey.
I checked their prices on their website and didn't find any info. In fact, if you want to check their prices and buy one of their products online you won't be able to do it.
Once you click on the "shop" button you will taken to the this type of screen which says: LuLaRoe clothes are sold exclusively through a LoLaRoe independent fashion retailer. I don't know about you but I don't welcome such an approach.

LuLaRoe is not an easy way to make money. It requires investment of at least $5.000 for starter kit.
This starter kit includes clothes of certain sizes and models that you can't even change. I'm not sure if you want to invest $5.000 in LuLaRoe products?
I personally do not want to invest even $500 in products that I'm not even sure I can sell.
Though some people achieve success in MLM business many loose their money.
Statistics show that 99.7% of those that join MLM business fail to make any sort of income.
This research has been done by John Taylor who spent years to analyze the activity of various MLM companies.
By this I don't want to say that you can't achieve success with LuLaRoe.
Because some people read reviews and leave negative comments as if I deprive people of a great chance to become successful in MLM business. That's why I don't want to deprive you of anything.
If you think or feel you can become successful with LuLaRoe by selling their products, if you think you are great at selling then go and join LuLaRoe.
It's your choice. It's your right. I just gave you some statistics so you know what you are going to get into before you make your decision. The rest is up to you.
To stay as a member of LuLaRoe (Fashion Consultant) you have to buy a certain number of pieces of LuLaRoe apparel.
I don't know if you can do it or not. Just keep in mind. If you can make good sales each and every month then it's an issue. Otherwise it will be an issue for you.
If you decide to join LuLaRoe you need to be aware of the fact that your application will get approval with 6-10 weeks.
It's because many people want to join LuLaRoe. Maybe it's not an issue for you but I think for many people it will be an issue.
I did some research and found out that the quality of LuLaRoe apparel is not so good. People complain about the quality of the their products.
According to the report from Business Insider, LoLaRoe pants develop holes after one or two wears or washing. There are some issues too.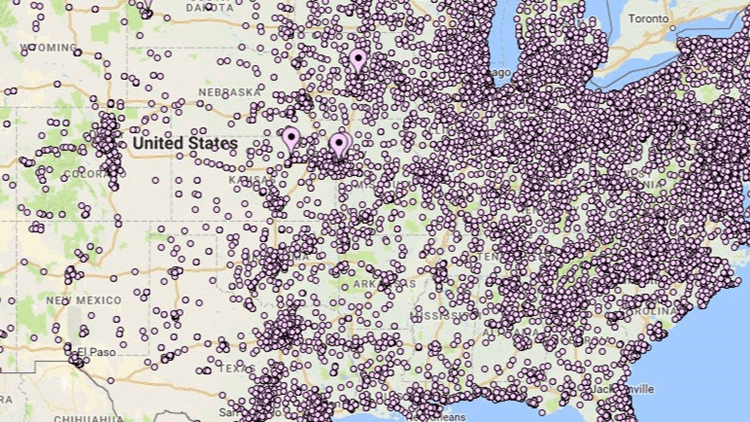 People complain about high competition ( too many consultants in the area of their residence). Some complaints about order delays.
You can see some screenshots. This is not for discouraging you, just for your information. There are positive reviews and comments too.
BTW, take a look at the screenshot below: Leggings ripped after one wearing. Can you imagine that?
Or how are going to sell products that are of low quality and you simply can't compete with other apparel companies?
I also found LuLaRoe income disclaimer for 2016. It says that average annual payment to independent retailers in 2016 was $2.064.77.
It's less than $200 per month. When it comes to other higher ranks such as Sponsor or Trainer, Coach, Mentor, their earning are much higher.
But as you can see from the screenshot, only 27.33% of LuLaRoe members can achieve Sponsor level. This means almost 73% of their members have a very low income.
The competition is very high in this field. Just take a look at the map that shows you how many consultants are working for LuLaRoe. You are going to face a very tough competition.
During my research I also found out that there was a lawsuit against LuLaRoe and the company was called a pyramid scheme due to violation the Antipyramid Promotional Scheme Act and the state Consumer Protection Act, for using deceptive strategies in its business activity, false promises of high profits.
This is pretty serious accusation. During the lawsuit there were revealed some facts about complaints from people that failed in LuLaRoe.
For example, some people were promised by LuLaRoe sponsors to make over $10.000 per month.
As a result of that promise those people took loans from banks to start their MLM business with LuLaRoe.
It's reported that LuLaRoe leaders encouraged new members to take loans from bank for taking their business from the ground.
It's not surprise then why Mark Stidham owns luxury cars such as Gulfstream G550 or Koenigsegg that cost millions of dollars.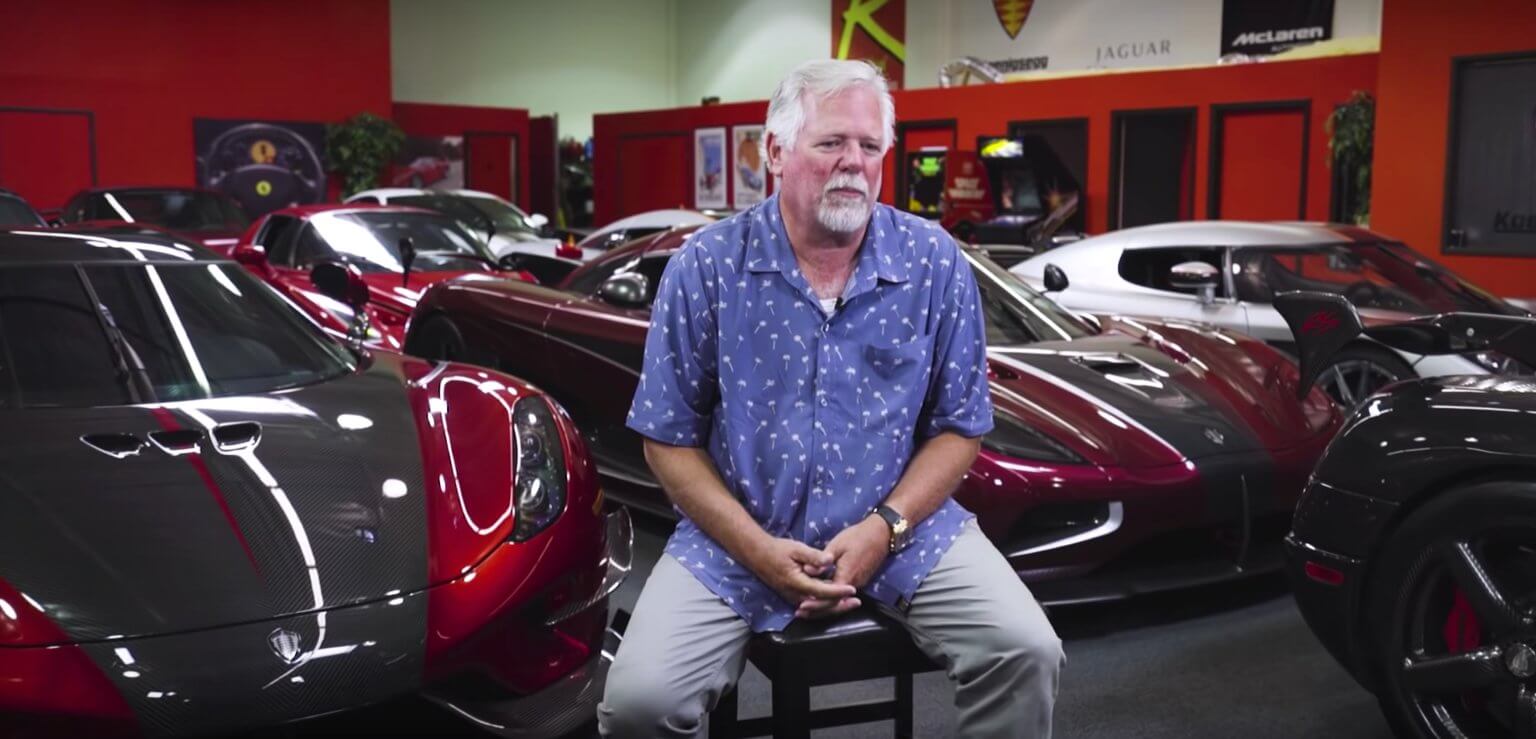 I think it's a direct result of talking people into taking loans from banks. In the end they failed and lost everything.
Some members of LuLaRoe didn't receive refunds from the company though they were promised so.
BTW, LuLaRoe still owes a lot of money to their retailers that already left the company. They are still waiting for their money.
Many LuLaRoe consultants left the company with huge debts. This is a result of telling people to buy more and more products in order to earn more.
This is pretty normal for most MLM companies. This is not to discourage you from joining LuLaRoe or any other MLM company.
This is just a friendly reminder to be careful before making your decision.
I also found a report on consumer reports site that contains a lot of facts about LuLaRoe mlm company.
For example, Consumer Reports says CBS MoneyWatch reports that consultants sometime spend up to $9,000 on starter kit with LuLaRoe.
The company also encourages its members to spend close to $20,000 on LuLaRoe products to be able to meet customer demand.
With such high costs it's hard to earn any sort of income in this mlm business.
I also found a lot of complaints about LuLaRoe on BBB website. The total number of complaints is 569.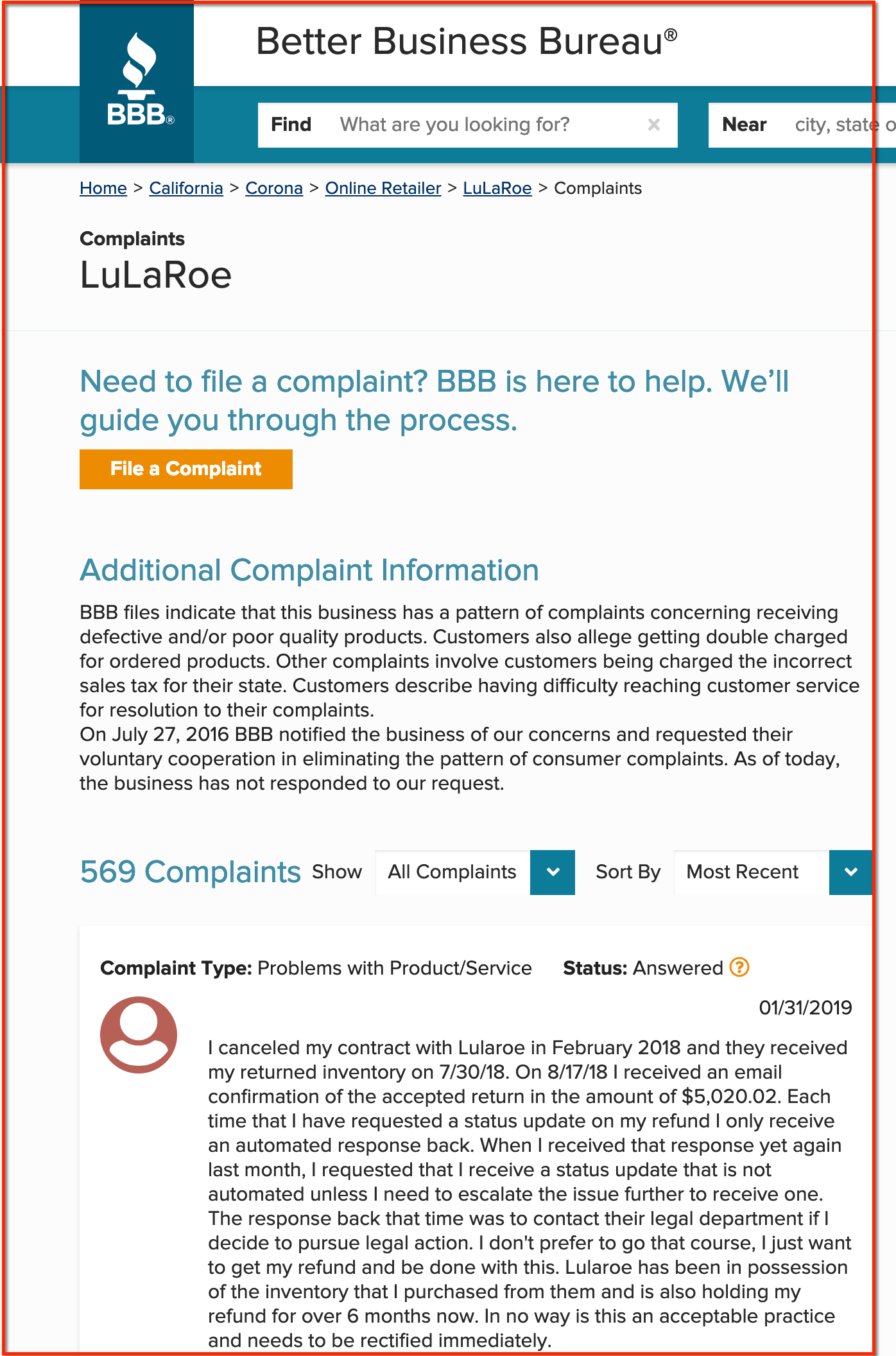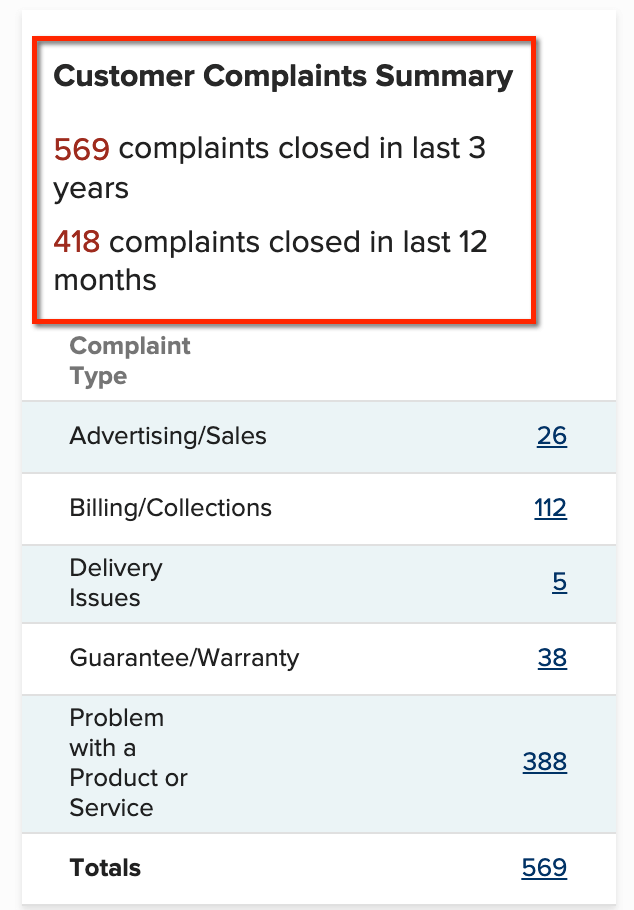 There are different types of complaints. Not all of them have been addressed.
There have been all sorts of complaints, sales, billing, delivery issues, warranty, product issues.
For more info you can click the link and read a huge list of complaints on BBB site.
Next fact comes from Federal Trade Commission that says that 99% of people that join MLM business fail in this business.
This data is the result of research of 350 MLM businesses. I think It's pretty impressive data one cannot but admit.
Another downside of LuLaRoe MLM is that you must be aggressively focused on building your team.
This means after bringing people into the program you have to convince them to buy new products each and every month and to buy as more as possible.
Because you earn commissions from their purchases.
Your success with LuLaRoe hugely relies on brining new members which is not easy, especially due to a high competition in this field and consultants spread across USA.
Can you become successful with LuLaRoe?
That isa big question. Anyone can achieve success with any company that has products you can sell and earn a commission.
But the question is: Can you profit from this opportunity? Yes, of course, you can. But you can fail too. And you can fail seriously.
Joining LuLaRoe was maybe a good idea a few years ago.
At the moment I think it doesn't make any sense in my opinion because the company has been facing serious issues for the past two years and I don't seen any improvement.
I believe you can become successful without LuLaRoe too.
There are many other legit companies like this one. You can join it FREE. You can build your very own online business out of your hobby and passion.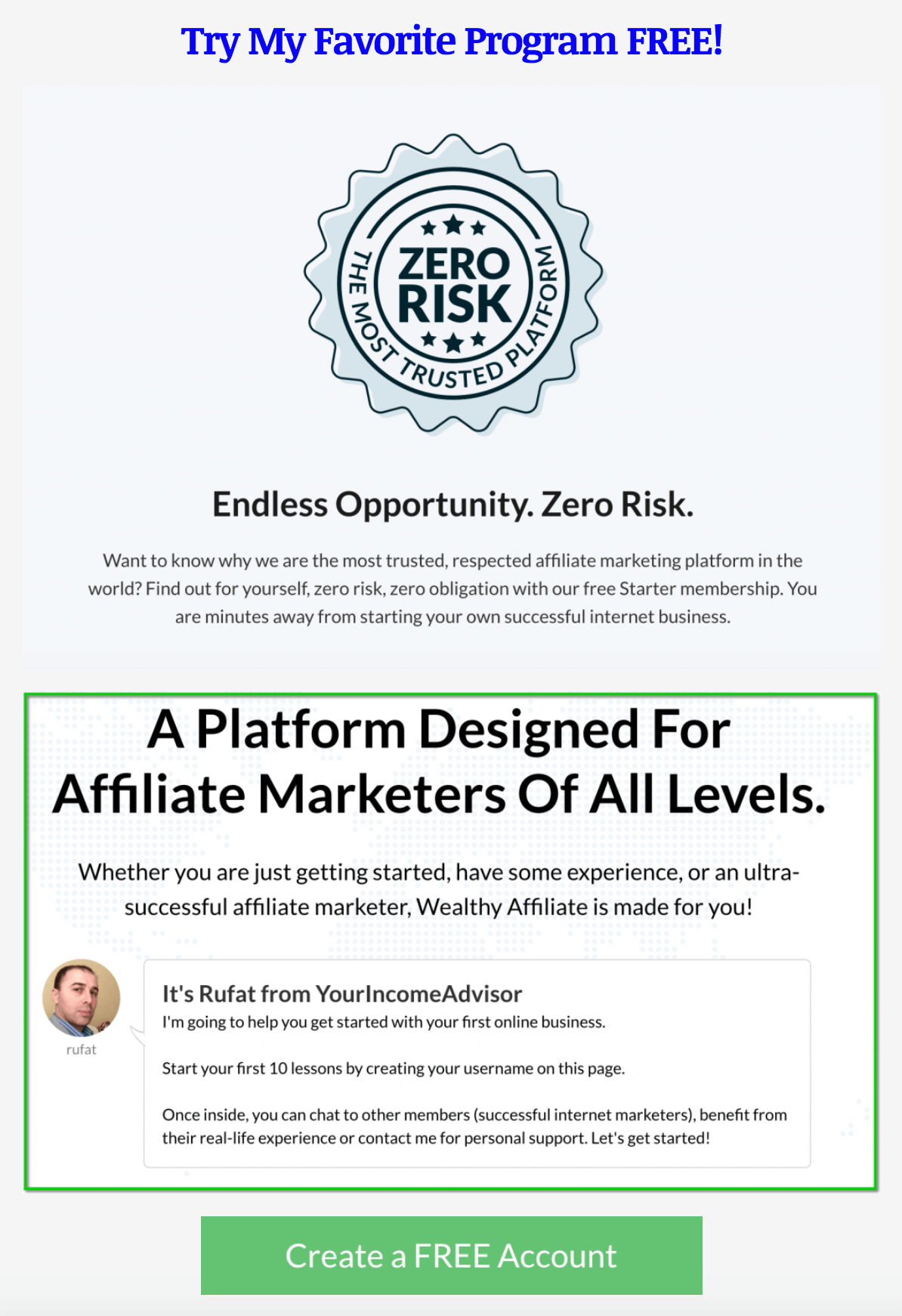 Final word on LuLaRoe
I think an overall score of this program is not so high for a number of reasons. First of all you need to have $5.000 to invest in the products.
Not everyone can afford it to in other words I really doubt many people can do it.
Ask yourself: Are you ready to invest so much money in the products you don't even know you can sell or not?
I guess most people are not ready for that. Second, you have to wait for 6-10 weeks before your application gets approval if at all.
Sharing your Facebook link to the online popup shop is not going to make wonders for you.
Hanging on Facebook is easy but making money from Facebook is VERY hard. I know it firsthand.
As I said above, there are many other good alternatives to LuLaRoe and I believe instead of joining this declining company you better join a company with a mush better track record.
A company that never made false promises of high income to anyone. Is LuLaRoe a Scam? or just a dream? Some call it a scam. I do not.
I think from my review it becomes clear that I don't recommend to join LuLaRoe. If you still want to join, it's up to you.
Final glance at LuLaRoe
You can make some money
Lawsuits against LuLaRoe
Accusations or being a pyramid scheme
You need to be a sales person
Strong focus on recruitment
Investment up to $5.000
Many Complaints
Overall rank: 4 out of 10
About the Author: Adam
My name is Adam. I'm the founder of Your Income Advisor. My goal is to help others succeed online, by exposing scams and reviewing top rated products. I can help you start
your own business online