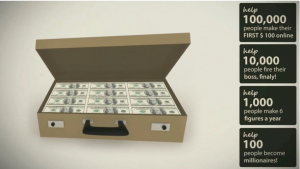 Product Owner: Russel Brunson
Website: www.dotcomsecretsx.com
Price: $37 per month – you can try the program within 7 days for $1
Many upsells: up to $797
Verdict: Not recommended
DotCom Secrets X is a training program that claims to teach people affiliate marketing but actually they teach how to promote their product to other people and earn an affiliate commission from it. Teaching folks how to promote your own product is not bad but the problem here is that their product is by far not the best one on the web.
Basically, DotCom Secrets X is not different from many other similar programs out there because Russel's training is not going to teach you all the ins and outs of internet marketing, not to mention affiliate marketing.
In my review I'm going to dig deep to make things clear and help you make the right decision to save you from wasting your time, money or doing things in the wrong direction.
The main idea behind DotCom Secrets X
As I said, the program claims to teach you affiliate marketing which is very good in theory but reality, like it happens in many other similar cases, is different. Their main focus is teaching you how to promote their poor product.
As you probably understand, if you promote a poor product while there are other similar but quality products available on the web, you're not going to make any good money from this venture.
Pros of the program:
Some of their training materials are useful
You can try the program for $1
Cons of the program:
Training is not the best part of the program
Too many false promises
They use tricky methods in their video to make you believe that it's very easy to become successful with their program
There is no real support in the program
Many upsells in the program
Inside the program
1. First off, I would like to mention that there is a free trial in the program and if you're not sure whether it's exactly what you want or not, you'd better try it. That's why the fact that you can try DotCom Secrets X for free is undoubtedly a good chance though the product itself is a poor one and I don't recommend it.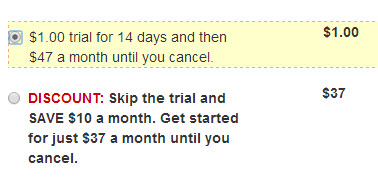 2. Their training material includes PDF's, audios, videos that cover many topics, such as finding a niche for your online venture, driving traffic to your site, email marketing etc.
The worst part of the training is that once you've paid for your membership, anyway you don't get access to the whole training material. You will have to go through the training step-by-step.
What I mean is that if you want to read or watch the whole material in a few days you will not be able to do that. It works this way: you go through step 1, then submit a code to get access to the next step of the training. Each month you will be getting access to a new training level. But what does all this mean to you?
That means though you pay for your membership, you will not be able to get the whole picture about their training program. That kind of a tricky approach forces you to stay a member of their program for some time until you get an idea of what DotCom Secrets X is all about.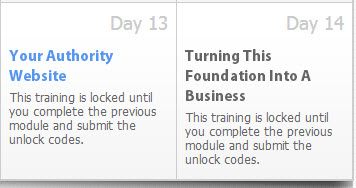 That means you will have to pay Russel within this period. I personally don't like such an approach. Compared to this program, I'm a premium member of Wealthy Affiliate and when I paid for my membership, I got access to all training materials.
3. As I said, their training material is not much impressive at all. Just, as an example, they teach you promoting your affiliate links on social media sites, such as Facebook.
If you are new to internet marketing you probably don't realize that this method will not work well at all simply because Facebook or any other social media site is not the place for promoting affiliate links.
First of all, you need to have your own content, engaging material on your site and then you can share it on social media sites. If people find it engaging enough, probably some of them will click on your affiliate link.
The bottom line, I don't like that kind of approach, especially for those who are new to online business. It's not as easy as you might be thinking.
4. Another negative side of the program is that they have many upsells and this approach is very common to all similar programs on the web. The main idea is to get you into the program and then tell you that the price you paid for your membership is not enough to be successful online.
You MUST buy some other expensive products to use the program to its full potential. So, it's a standard approach and you shouldn't expect too much from the program. Rather you are expected to pay more for a dream they are trying to sell you.
5. One of their upsells is 12 Month Millionaire Book that will cost you $297. If you want to get a license to sell this "amazing" book to other people you need to pay another $797. Or if you pay $597, you will get both, the book and resell rights for that book.
So, the main problem here is as you can see, you're expected to spend a lot of money besides your membership fee. Also, there are tons of other similar books on Amazon.com with similar content and at much cheaper price.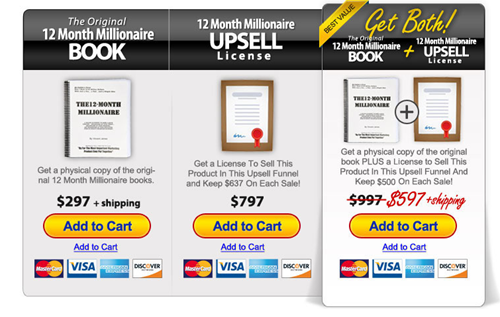 6. Another thing I would like to point out is that to learn internet marketing and start making money online you need to go through step-by-step tutorials and video lessons to understand how the whole internet thing works. It's not about reading an eBook alone. This will not work.
7. Also, the main problem with DotCom Secrets X is that there is no real support or active community of successful internet marketers like Wealthy Affiliate where you can ask for help and support whenever you need.
And the main reason why most people fail with the most making money programs is that they have poor training materials and poor or no support at all. The same applies to DotCom Secrets X.
8. Also, I would like to draw your attention to a fact that Russel gives you another false promise that you can use his program for free until you start making money. Actually, this is not true because you will be paying from the first day.
9. The main reason for creating DotCom Secrets X is to get you into the program and help Russel sell his crappy system and products to other people, people like you. I don't think it's a good idea to join or help him in that venture.
10. Also, Russel encourages his members to join Empower Network. Not a good idea at all. Empower Network is an MLM pyramid scheme and have a bad reputation. For more info you can read my review here below.
Final word on DotCom Secrets X
My final word on DotCom Secrets X is stay away from this program. As an alternative, I can recommend you the best program that wins top recommendation of all reliable sites on the web for many years in a row. You can even try it for free within first 7 days. Read about this program by clicking below and if you have any questions, feel free to contact me.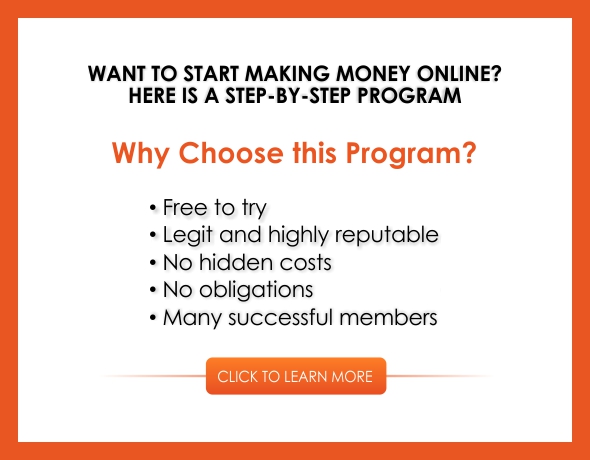 About the Author: Adam
My name is Adam. I'm the founder of Your Income Advisor. My goal is to help others succeed online, by exposing scams and reviewing top rated products. I can help you start
your own business online