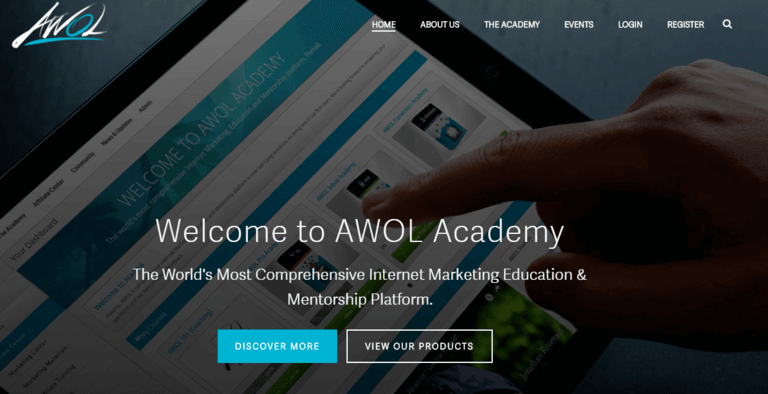 Name: AWOL Academy
Website: https://www.awolacademy.com
Owner(s): Kameron George & Keala Kanae
Price: $99 – $9,997
Overall rank: 3 out of 5
AWOL Academy is described as the world's most comprehensive internet marketing education and mentorship platform that has been around since 2015.
So, the program is relatively new and it's hard to say how long this program will stay.
I've been reviewing programs for over 3 years now and have seen many programs to come and go.
I don't really know how long AWOL will stay but for now they have some positive feedback and it looks like their business is growing.
Their main goal is to help folks build a successful online business from scratch.
They also help seasoned entrepreneurs getting even better results with their business.
These are slogans which is normal. But we need to know exactly if we can trust Awol or if they can really help us achieve our business goals online.
We need and want to know: Is Awol Academy a scam or legit program? That's all we need to know. Let's start our research.
Short review of AWOL
In short, AWOL is a new and growing community of online entrepreneurs and Kameron George & Keala Kanae are two main figures helping people like you become successful online. The program is legit but their prices are TOO high. Is it wort it? That's really a big question I'm going to answer in this review.
Pros of AWOL Academy
Quality training on affiliate marketing
Good support
14 day money back guarantee
Cons of AWOL Academy
It requires a LOT of money
Guarantee to make $10.000 in 3 months
Many expensive upsells
AWOL Academy is legit. For some reasons I can recommend it. For others I can't because it requires a LOT of monetary investment. And there is no reason for that. You can get most of it for a much cheaper price in my recommended program. It's FREE to try out. And I'm a member of this program too.
AWOL Academy review
AWOL Academy breakdown
AWOL Pro Academy – $99
Inbox Academy – $297
Conversion Academy – $997
Traffic Academy – $997
Masters Academy – $3,497
AWOL Elite – $9,997

AWOL Pro Academy
As I said, AWOL Academy has various packages that fit everyone's budget. The first package AWOL Pro Academy will cost you $99 which is affordable for most people. This packages consists of 4 modules and 25 videos.
First module (6 videos) will teach you an affiliate marketing ( the basics), such as setting up a website, buy a domain name and set up your hosting account for your website, email account.
You will learn how to get leads and promote products. This model works very well and is not something new.
It can make you money if you follow the training and apply what you will learn.
From my experience in affiliate marketing I can tell you that you can't expect a lot from this basic package. It covers basics only.
Second module (12 videos) will teach you the classic affiliate marketing model. It will show you how to set up a landing page and connect your autoresponder service to it. You do it in order to start collecting email addresses of your visitors.
Then you will be sending them emails that will be teaching them some stuff and at the same time you will be sending them some of your promotions. Some of them will probably order and you will make money from it.
From my experience I can tell you that email marketing is an important component of any online business and at the same time it's one of the hardest things in affiliate marketing.
Not everyone can make money with email marketing. But you still need to learn it and add to your business inventory.
In order to apply this module you will need to spend more money which means you need to pay for:
Autoresponder service: $15-$20 per month
Landing page: around $50 per month
Tracking platform: approx. $15 per month
This all adds up: approx. $80 per month.
You will be spending this amount until you become profitable if become at all.
But I can tell you that all of this is not critical for your business. You can do alright without all this too. Later when you become profitable you can start doing email marketing too.
Third module ( 3 videos). This module will also show you the basics of choosing affiliate products to promote to your email list. All affiliate marketers choose products from Clickbank, Warrior Plus, JVZoo, CJ etc.
Once you've chosen the products you need to drive traffic to your offers to make money. How can you do that? Solo ads is the path that Kameron George & Keala Kanae show you.
Solo ads means you will be paying to another person (blog owner) who has an email list and this will allow you to send your promotions to that list.
It's not cheap. Quality list will cost you a buck. Expect to spend approx. $270 for 500 visitors.
As you can see, it's not cheap at all. You may be wasting your money if you buy visitors but can't make sales through your promotional emails.
I personally never bought solo ads because it's very expensive. But you can try it if you want.
Forth module ( 4 videos) will teach you how to take the most from your email campaigns.
It is possible through tracking and optimizing your campaigns. This module is of course very important for your email campaigns to make them successful.
As you can see, AWOL Pro Academy is a great option for you as a beginner in affiliate marketing.
But this program mainly focuses on paid traffic and other paid tools which is good in terms of a long term business but not so good for beginners. Because you are going to spend a lot of money monthly and you don't actually know when you start making money.
I personally think it's always better to start with minimum expense and then later once you've made some income you can invest in other paid tools.
This program is exactly what you need and I'm a member of this program too.
It provides a huge value for a much lower price and it's beginner friendly. In fact, it teaches SEO, social marketing, video marketing, paid traffic, email marketing.
It gives you way more options and the price is affordable. NO upsells, no paid tools.
Inbox Academy – $297
This is an advanced course on email marketing that doesn't guarantee any success but seriously increases chances of your success in email marketing.
All these topics are extremely important for your success in email marketing.
Sending emails to your list is not going to work if you don't know how to convert your subscribers into loyal customers.
If you can't convert them into loyal customers it means your are wasting your money.
Videos in this module will explain how to properly organize your email campaigns and increase chances of your emails to get opened.
Module 1: The Basics
Module 2: Email Deliverability
Module 3: Open Rates
Module 4: Click-Thru Rates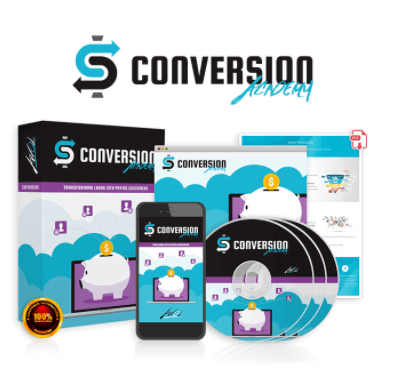 Conversion Academy – $997
This course is very expensive and very few people can afford it. But the training contains very valuable information. In this module you will learn:
Module 1: Epic Story Telling
Module 2: Mind Control Hacks
Module 3: Live Sales Formula
Module 4: Evergreen Sales Formula
Module 5: High Ticket Sales
Module 6: Affiliate Tracking
All these components are important and can help you understand the formula of success in a much better way. It's not easy to convert your visitor into someone who will take action.
If you don't know your audience or how to deal with it you are going to waste your time and even worse, your money.
Unfortunately, the price of Conversion Academy is very high and I'm sure many people will get stuck on this level and won't be able to pay for it.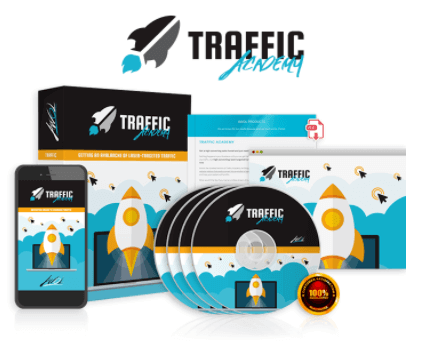 Traffic Academy – $997
Traffic Academy is another high ticket upsell that very few people can afford. Here is a breakdown of what you are going to learn:
Module 1: FB Traffic Academy
Module 2: YouTube Traffic Formula
Module 3: Instagram Traffic Formula
Module 4: Bing/ Yahoo Traffic
Module 5: CPA Traffic Formula
Unfortunately, traffic is the hardest part of any online business. Traffic means visitors. You don't need random visitors.
You need targeted visitors and this training module will show you how to get them. Without traffic your business will die.
Some of these methods are free while others are paid. Prepare to spend a lot of money if you want a lot of traffic.
And the worst part is that a lot of traffic doesn't always mean a lot of money in your pocket. I know it from my personal experience.

Masters Academy – $3,497
This training module will teach you how to manage your time, money and how to choose the right strategy for your business.
All this will allow you to improve your business and achieve even better results.
But I personally think this kind of information can't cost so much money. It's too expensive and realistically speaking very FEW can afford it.
Module 1: Mindset Hacks
Module 2: Wealth Strategies
Module 3: Solopreneur to CEO
AWOL Elite – $9,997
This is their most expensive upsell. By paying this amount you will get all packages mentioned above by which I mean you will get the following:
AWOL Pro Academy Inbox Academy Conversion Academy Traffic Academy Masters Academy
Plus you will get access to their private Facebook group and forum.
You will also get weekly 2 hour long webinars and direct access to the owners of this program, i.e. Kameron George & Keala Kanae.
AWOL Academy affiliate program
You can also become an affiliate of AWOL Academy and promote their program to other people like you. In my opinion, it's not a great idea because I explained already above that making money online is not easy.
Investing up to $10.000 in AWOL packages doesn't guarantee you or anyone else any success.
Do you agree to promote these high ticket products to others? Promoting their basic package is ok. Any other package is a very risky investment in my opinion.
Anyway, if you decide to become an affiliate you will be paying $39.95 per month. You will earn 30% commission from any sale.
You also earn 3% from the referral of your referral. You also need to pay for Traffic Academy – $997.
Of course, they will be providing a lot of help so you can make sales.
But I really doubt they can help you with that. A friend of mine was a member of another similar, legit and very well known program called SFM.
They promised him the same and he spent $7.000. You know what happened? Read his message to me.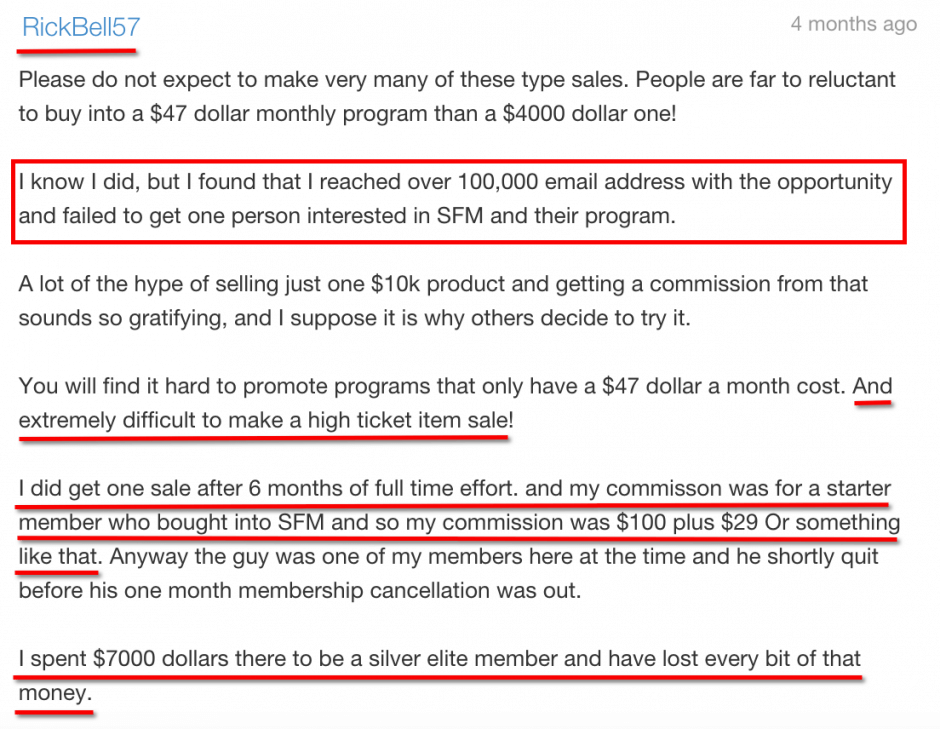 What I don't like in AWOL Academy
Though this program is totally legit there are a few aspects I don't like:
It requires a LOT of money (upsells)
Guarantee to make $10.000 in 3 months
AWOL training is geared towards making MORE money off you
Too much focus on paid advertising
You can't try before you buy
I can't agree with such an approach. For example, I'm a member of another legit program.
I get a lot of value from it, training, support, tools, weekly live trainings. It's not much different from AWOL Academy.
But I pay WAY less. I pay $300 per year. Or you can pay monthly $49 per month.
It's still WAY less than paying thousands of dollars as a member of AWOL.
Can you make money or become successful with AWOL Academy?
As I said above, that's a big question. In fact, anyone can become successful in affiliate marketing.
I'm successful too and have been making money for 3 years now. My proof is here. When it comes to AWOL Academy the quality of the training material is good.
If you follow it you can start making money. When can you start making money is a big question.
They promise you to make $10.000 in 3 months. Should you believe them? NO! But they explain how to become eligible for this guarantee:
You need to be an AWOL Elite member – $9,997 investment required
Listen to audio daily on relevant topics (20-30 min)
Read daily on relevant topics (20-30 min)
Generate traffic and leads
Mastermind in AWOL Academy community daily
Should you take this guarantee for real? Believe me, I've seen many programs like this, such as SFM, Digital Altitude, 100k Factory and many others.
They all promise folks a lot of money in a matter of 12 weeks. And in spite of that there are many complaints from their members.
If you plan to invest money only in their basic package ($99 – Pro Academy) that can make sense.
But if you plan to invest money in all their packages then it can be a total frustration for you because there is no guarantee that you will earn all your invested money back.
A friend of mine invested $7.000 in one of such programs called SFM and made only $200 back. See the screenshot above.
That's why I never recommend such expensive programs. It's not for newbies. Maybe it can make sense for advanced marketers but it's definitely NOT for newbies.
Final word on AWOL Academy
My final word and verdict will be as follows: AWOL Academy is definitely NOT a scam. Far from it. It's totally legit program.
The problem with AWOL Academy is that it's structured in such a way that in order to be successful with it you need to constantly upgrade your account.
Most people can't afford it. Even I can't afford it.
I'm making a solid income monthly but I ca't invest all my income in this program that will cost me $10.000. And I don't need it at all.
Simply because I'm a member of another program that provides almost the same value but the price is WAY lower and there are no upsells whatsoever. Everything is included in a monthly or yearly payment.
I pay $300 per year and have access to everything that platform has to offer. I don't think investing $10.000 is a good idea. Anyway, AWOL Academy is legit. Is Awol Academy a Scam? No, it's not a scam.
Basic package and some other packages are ok. As for other packages, such as Masters Academy, AWOL Elite they are extremely expensive and I don't recommend them.
They say you are guaranteed to make $10,000 in the first 90 days. Don't believe them!
Instead I urge you to ask them if they agree to refund all your money in case you don't make $10.000 in 90 days. I'm sure they will NOT.
Final glance at AWOL Academy
Quality training on affiliate marketing
Good support
14 day money back guarantee
It requires a LOT of money
Guarantee to make $10.000 in 3 months
Many expensive upsells
Overall rank:

3 out of 5
About the Author: Adam
My name is Adam. I'm the founder of Your Income Advisor. My goal is to help others succeed online, by exposing scams and reviewing top rated products. I can help you start
your own business online