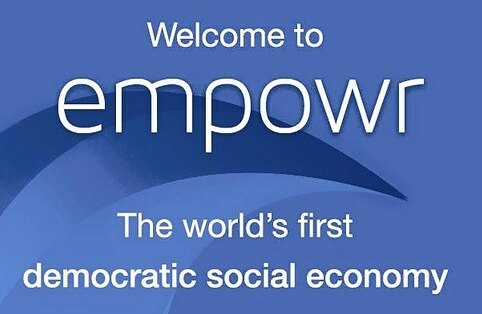 Product name: Empowr
Product creator: Brandie Williams
Website: www.empowr.com
Price: Unknown
Overall rank: 2 out of 5
Verdict: Not recommended
There are programs that are completely legit and majority of people are happy with them. Their income claims are realistic, terms are crystal clear to everyone.
It's very easy to review them and give a verdict. And there are programs that are shady. Their terms are not clear and it's hard to give a verdict.
Empowr is exactly one of such programs. I'm going to review it and help those of you that want to join it but have some doubts.
I did my research and to be honest it was not an easy task.
Right from the start I want you to know that this program is not in my recommended list due to the cons that I've discovered and due to many complaints that anyone can find on the internet via Google.
For some people Empowr is legit because they have been able to make money with it. Many others lost their money.
To answer the question: Is Empowr a Scam? My answer would be: I don't know. I'm not sure to be honest.
I'm on the fence about it. It's up to you to join it or not. I personally don't recommend it for a number of reasons and within my review I will try to explain why.
Short review of Empowr
In short, the creator of the program claims that his program is like Facebook that allows people to post, share, like, blog, advertise and at the same time make money from all this activity.
Facebook doesn't pay you for that though it's a multi-billion dollar company and has enough money for that.
But Empowr is unknown company but their claims are really huge. To me it doesn't look trustworthy at all.
It's hard to say if Empowr is a scam or not. It makes some big claims. There are many complaints and many people lost money in this program. Though some people made money. I recommend to avoid it! Instead try my recommended program. It's completely legit and is FREE to try.

 

 
Pros of Empowr
Cons of Empowr
You can lose some or a lot of money
Terms are not clear
Many complaints
Many people lost their money
Empowr can charge your account without any notification
Empowr review
First of all, as I said, Empowr is a social platform where people can do some activity such as, write a post, share it, like it, advertise and earn money for doing it.
It's not the only platform that offers this kind of service. I've seen such programs in the past. In fact, Empowr is not new.
In the past it was called Fanbox and then they made some improvements and it became Empowr.
And of course, Fanbox had the same rating and many complaints as Empowr has now.
Their policy was not transparent as well. It wasn't clear how people made money and it's still not clear how folks are making money with Empowr at the moment.
You can't fully control your account because it's not clear how you actually make money and when or how and why Empowr charges your PayPal account. It's not just my opinion about the program.

Many Empowr members seem confused and are not happy with the quality of the service.
Empowr claims you can make money easily by being active at Empowr website but many members don't understand how they actually make money.
Many members seem to make money without taking any action at all. Isn't that strange?
But in order to cash out they need to wait 30, 60 or even 90 days. And before that their account will be charged for the unknown amount of money. Like I said above, it looks a little shady.
In oder to pay you as a member, Empowr needs to first earn money. They charge other members for unclear reasons and this way they get funds in order to pay people like you.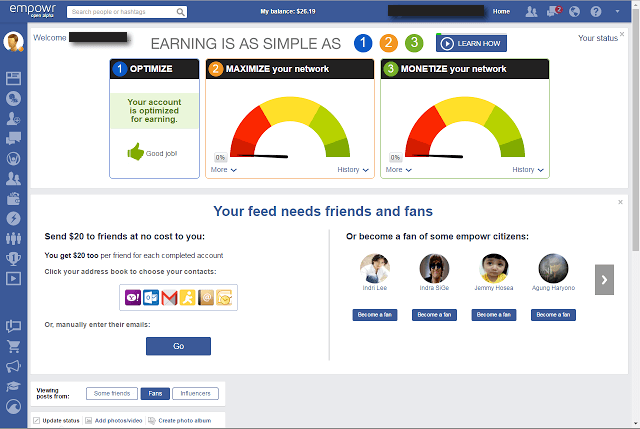 If you publish some content on Empowr network you are going to use their ad credits. Those credits are deducted from you as Empowr member.
The problem is that there is no information regarding the amount of money you earn when you post something on Empowr website.
And there is also no information regarding the amount of money that will be charged from your account.
You also pay 2,9% for using Empowr network plus some other fees.
In fact, you have to agree to their terms which means your PayPal account will be charged whenever Empower decides so. You decide if it's acceptable for you or not.
For me personally it's not acceptable. And this causes many problems because many Empowr members are complaining because of their account being charged without any notification.
For example, if you advertise something on Empowr network you will be paying from your ad credits.
This means if you earn let's say $500 you don't know how much you will be charged from your ad credits. Plus you will be charged right away.
But in order to get your earnings you need to wait up to 60 or 90 days. This is really strange and even annoying in my opinion. It's really difficult to understand how Empowr works.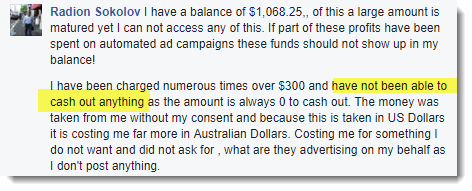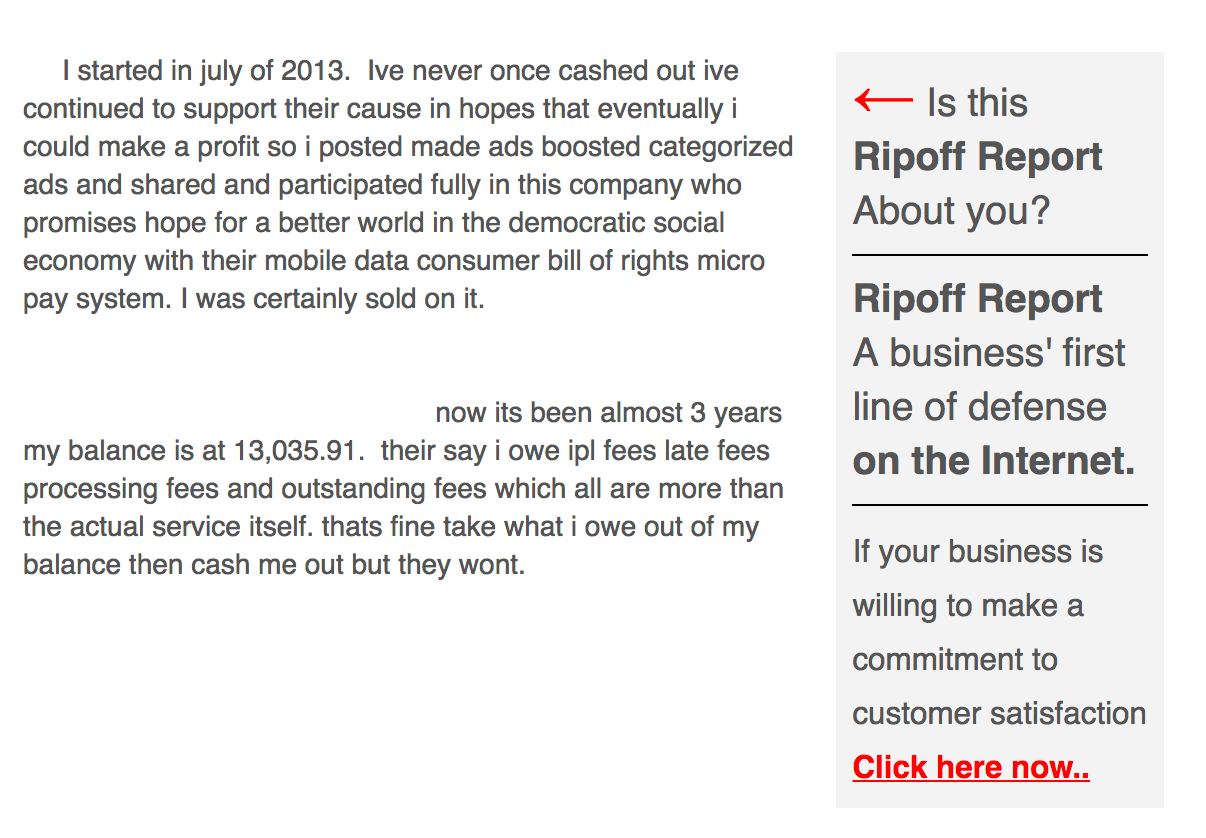 The worst thing is that some people can't even cash out their earnings. See the screenshot from Ripoff website.
Your Empowr power levels
They also offer you several levels within the system so you can have higher levels in ranks and higher earnings. But this means that you need to spend more money within their system.
You choose number of posts you want to create or number of shares, likes, comments, reposts, number of bids.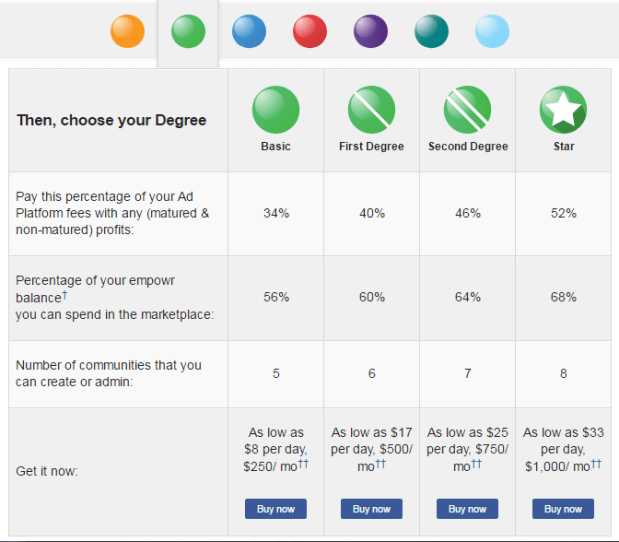 As you can see on the screenshot below they offer different payment plans. They have
Basic level – $250 per month First Degree – $500 per month Second Degree – $750 per month Star – $1000 per month
But it's not clear how much you can earn. As I can see, prices are pretty high and not everyone can pay so much per month and then sit and wait 90 days before you can cash out your earnings if any at all.
And the worst thing is like I said, you have to pay immediately but cashing out will take up to 60 or 90 days.
If you like this type of so called business then join Empowr. I personally choose to avoid it completely taking into account the number of negative complaints that I came across on the internet.
Is there a way to make more money with Empowr or pay less in fees?
The system also suggests that you optimize your account which means you will be making more money.
But it also means you will be paying more money as well.
Once you have a lot of credits in your account and optimize it the system will take from your earnings and you can end up having way less in your account than you actually spent.
Who knows, maybe this is the exact reason why so many people complain about Empowr.
And the bad news is that there are also many complaints about their support that is not always responsive or helpful.
Empowr's reputation
As I said, before Empowr was a FanBox. This company is almost the same and its history and reputation cab be checked at BBB.org.
I checked it and it looks like the situation is not so good. Again, there is a ton of complaints from their members and the overall rating for this company is extremely low.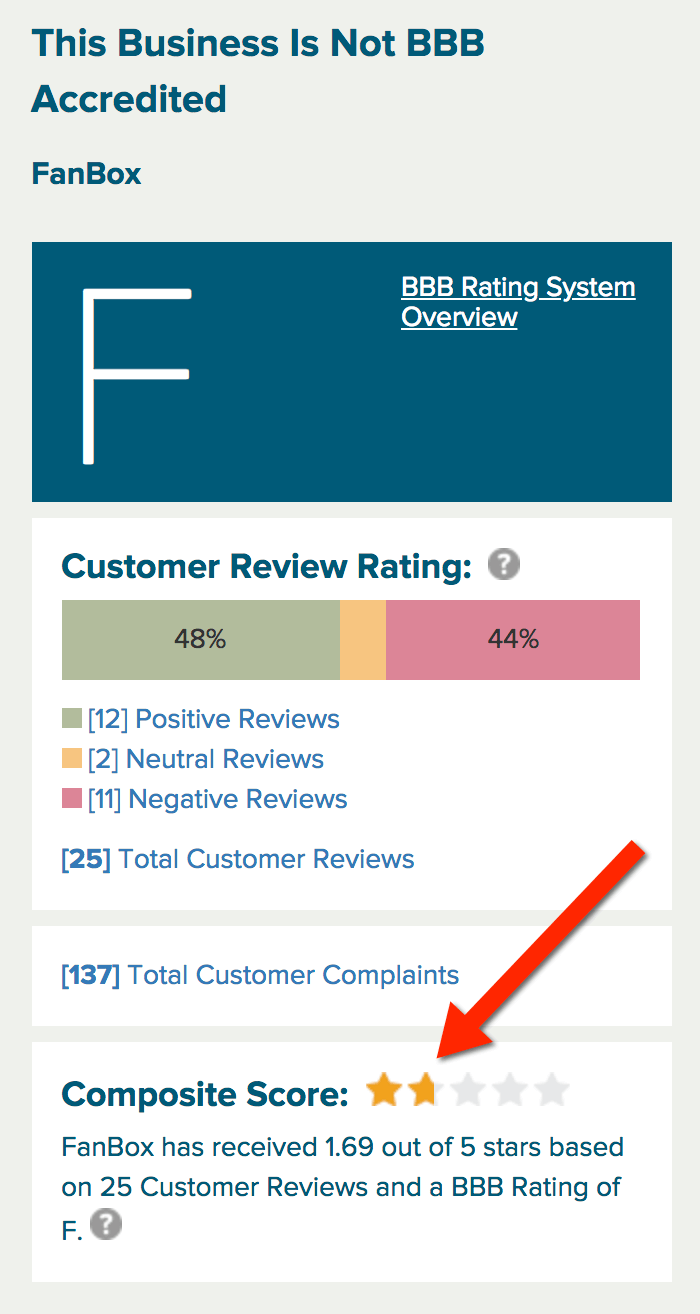 You can read more information at BBB.org website if you want. But the main idea is that there are serious issues with either of them FanBox or Empowr.
I believe you better avoid Empowr and keep your hard earned money.
Complaints about Empowr
I did a research and found many complaints about Empowr on the internet.
If you take a look at the screenshots below you will realize that there are various types of complaints about Empowr.
As you can see, some members complain that their account has been charged without any notification.
Others complain because Empowr doesn't explain why they charge the card.
Some members complain because Empowr doesn't pay out their earnings.
Many people complain because they can't cash out their earnings for 90 days though Empowr charges their account immediately.
Many people report of receiving emails from Empowr in which they are informed that have earned money but an interesting fact is that they have not been taking any action for days. How then could they earn money?
I think there are so many issues because Empowr is relatively new and its reputation is not solid enough.
I've seen many programs like this in the past. I think it will either improve over time or will be shut down. The future will show.
BTW, you can find many complaints about Empowr and Fanbox at Ripoffreport.com website.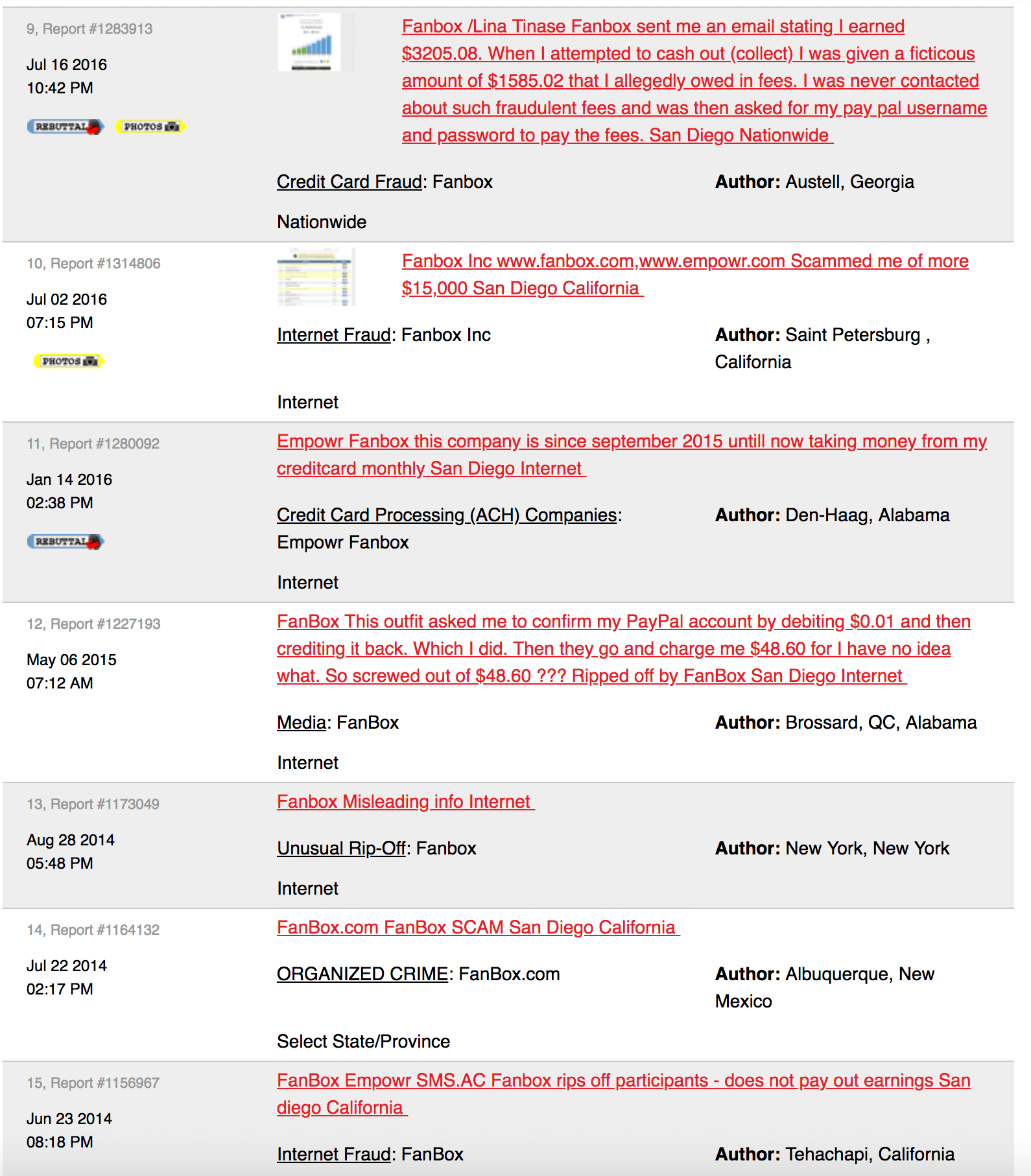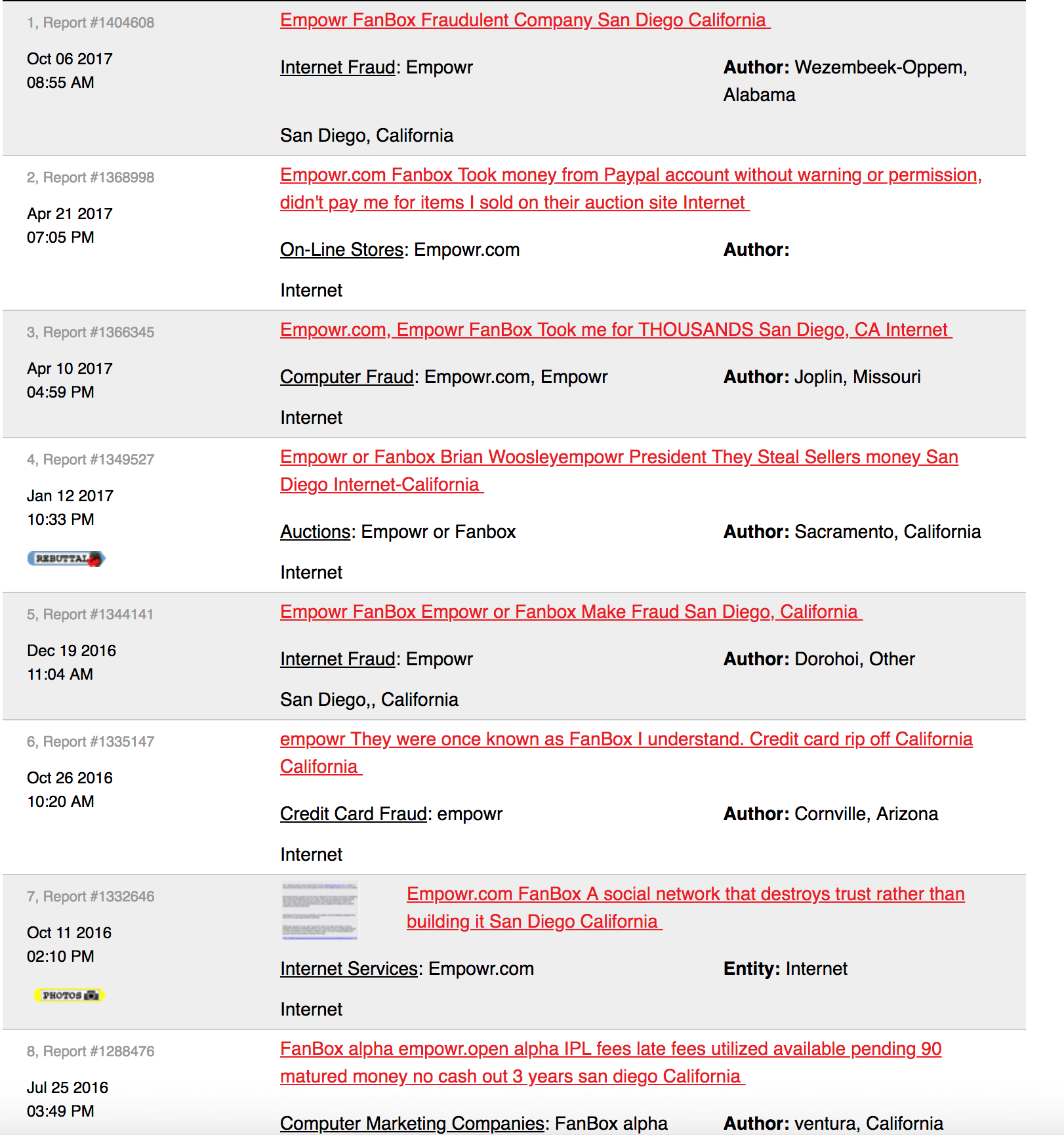 Can you make money or become successful with Empowr?
Based on what I've learned about Empowr I can tell you honestly that some people have been able to make money with this program. Others lost their money.
Some even were not able to cash out their earnings. There are many types of complaints that you read above.
You can also continue your research and I'm sure you will find even more complaints on authority sites, such as ripoffreport.
You can also find complaints on other blogs in the comment section. In short, when it comes to Empowr, the truth is that  maybe you can make money.
Maybe you will lose your money. It' really hard to say what will be your experience with it.
There are really so many legit programs that I described in this article and there is no need to get into trouble with programs like Empowr.
Many people complain that Empowr charged their account or card without prior notification. So, I really don't know what to say.
If I say Empowr is legit and you will lose money you will be swearing at me. It's up to you to decide to join Empowr or not.
Considering that there are many complaints about this program I would rather recommend to avoid it completely.
Final word on Empowr
In short, due to many complaints, money loss, terms being not transparent I think Empowr is by far not the best opportunity out there.
It's not clear how you make money with this program and it's not always clear how and why they charge your PayPal account.
If you want to try it, it's your decision. If you lose your money it will be your responsibility because I already warned you about potential issues that may happen to you in case you join Empowr.
I can't tell you how it will work for you. Is Empowr a scam? I really don't know. But I can tell you that programs like Empwor never stay long.
All I know is that this program is a little shady and there are many complaints out there.
But there are some happy members too. How will be your experience with Empowr is unclear.
My recommendation is to avoid it and instead join this legit program that I personally tried and many others tried and shared their positive experience.
Final glance at Empowr
You can make some money
You can lose some or a lot of money
Terms are not clear Many complaints
Many people lost their money
Empowr can charge your account without any notification
Overall rank:

2 out of 5

Verdict:

Not recommended
About the Author: Adam
My name is Adam. I'm the founder of Your Income Advisor. My goal is to help others succeed online, by exposing scams and reviewing top rated products. I can help you start
your own business online