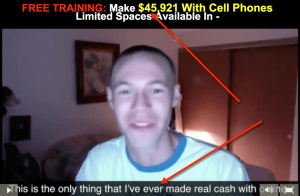 Product name: Auto Mobile Code
Product owner: Giovani Leoni & Tessa
Website: http://automobilecode.com
Price: advertised price $49, discount price $19 + many upsells
Verdict: Scam
Though the official name of this product is Auto Mobile Code, I call it Auto Mobile Code Scam because it really is. The owner of the program is Ronnie Montano, the creator of another scam product, called eMobile code.
If you read my eMobile code review and watch a promotional video on their site (automobilecode.com), you will notice that the idea in both videos (at eMobile code and auto mobile code sites) is the same.
Same free gift waiting for you, same strategies but this time with new faces. Ronnie is again doing a "great" job by scamming honest people, but this time two other actors are doing all the work for him.
He promises again that with his program you will be able to make over $45.000 with your cell phone.
And again you will have to listen to scam artists claiming that they tried the program and were happy with it. In this review I will try to show you all the facts about this program that I know.

The main idea behind Auto Mobile Code Scam
The main idea behind Auto Mobile Code is about sending SMS messages from your cell phone to people and selling some stuff to them. Also, you will learn how to build your own list of email subscribers to send them product offers and make money.
The main problem with this product and why I call it a scam is because to make money with it, you need to buy some other packages (upsells) from Ronnie and have your list of subscribers or a list of contacts with phone numbers what you probably don't have.
Ronnie doesn't tell you that to build a list of subscribers you'll need 2,3 years of hard work and to buy a list of contacts with phone numbers you'll need to spend money.
Pros of Auto Mobile Code
You will love his promotional video if you have a sense of humour
The idea of using cell phone is not bad
Cons of Auto Mobile Code
Ronnie's promotional video is a complete lie
False promises
Many upsells
Bad reputation
No support
Inside the program
1. First off, Ronnie has a bad reputation and is known for scamming people with his crappy product eMobile Code. If you read my eMobile code review you will understand that the product is an obvious scam and Auto Mobile Code is not much different from it.
2. Once you pay Ronnie and get access to the members area you will find a lot of videos there and in some way you can benefit from them. I can't say that they are absolutely useless. But the main problem here is that to watch most of those videos you need to pay Ronnie.
Some of them are very expensive, expect spending a considerable amount of money. There are different types of trainings, such as Auto Mobile Code, Mastermind Training, Done For You, DFY Business, Traffic Mobile Code, Viral Mobile Code, Auto Mobile Binary.
3. But this is only a beginning of the story and the second part is going to be even more amazing. To be honest, it's normal and very predictable if you know who Ronnie Montano is.
The main problem with his product is that if you buy it, you won't be able to use it simply because most probably you don't have your list of contacts with real phone numbers.
If you don't have that list you can't send messages accordingly. But there are some ways to get those contacts on the internet. You can buy a list which is not cheap or find one using illegal methods. As you can see, there is problem right from the start.
4. Another problem is that even if you buy that list or find it, to start sending messages to people you need to buy credit packs from Ronnie. He has different packages, $50, $100, $150, $300. As you can see, you need to spend more money again.
5. The next part is even more amazing. You need to find a product to promote to your audience first. That's another story. Even if you find it, which is not that hard at all, you need to know your audience before you start sending them messages.
If you don't know your audience you can't just spam them simply because it won't work.
Most probably, most of them will delete your messages. But the problem here is that you have to pay Ronnie for each message you send and you can easily waste all your credits with little to no results.
I personally receive such messages almost every day and delete them without reading. Don't you do the same? You need to send thousands and thousands of messages to be able to make a sale or two at best simply because a contact list is not a targeted audience.
Targeted audience comes through search engines, such as Google, Bing and Yahoo and this fact is known to any internet marketer who has been online for some time at least. That's why, Ronnie's system is designed in such a way to allow him make tons of money while you lose the money.
6. The members area is a complete disappointment and a game of numbers. You will be offered to buy his first upsell which will cost you $295 and if you decline his offer you will be offered a discount price, then another discount again and finally you pay $100.
Then second upsell comes at $195 and if you decline it, you will be offered a new price $100. Then another upsell which will cost you $79.
7. The only thing that I like about Auto Mobile Code is that Ronnie has some tutorials to offer you and I can't say that they are useless. You will be explained what to do and which step is next, how to build your site and collect emails.
Many times you will be reminded that you are very lucky person to find this amazing system and finally you are in the right hands to start making tons of money; same story that you have watched in his promotional video.
8. There are also some false claims going around that SMS messages are more effective than email messages because most people read most of the messages they receive.
This might be true but there is a BIG problem here. Reading messages absolutely doesn't mean taking action, especially when it comes to spending money and buying stuff from people you don't know.
9. There are a lot of complaints on the internet about Auto Mobile Code and I want to show you only two of them that I've found after a little research. I'm sure, you can find more complaints if you continue the search. All this proves again that Ronnie Montano is a slick guy and he is not interested in your success at all.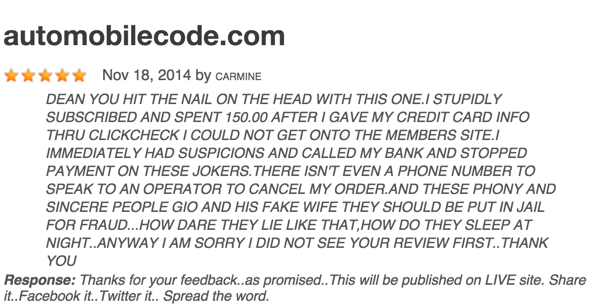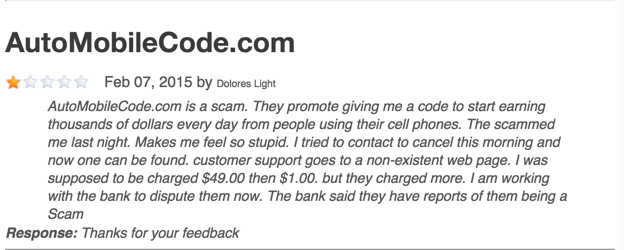 10. On a separate note, fortunately, Auto Mobile Code is now available only in a few countries, in US, UK, New Zealand, Canada and Australia.
But, unfortunately, it is still available in all other countries in the form of a different package, such as Auto Mobile Code Binary system. Binary options trading is another story and in most cases it's a straight and fast way to your failure.
Final word on Auto Mobile Code Scam
My final word on Auto Mobile Code is very predictable. I don't recommend it to anyone due to a massive lie that surrounds this slick guy and his shady business opportunity.
But Ronnie's promise is not predictable. I suppose you can't imagine what Ronnie promises you if you take his advice and start taking a massive action. Look at the image below and decide how BIG you want to go…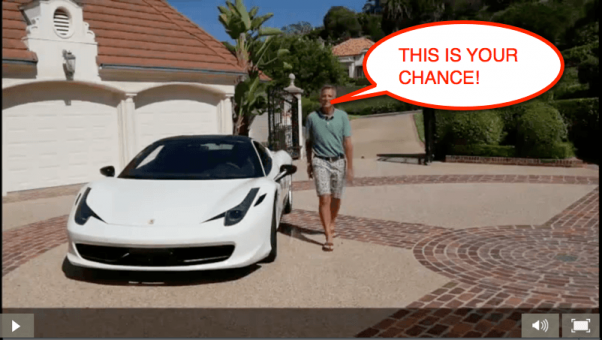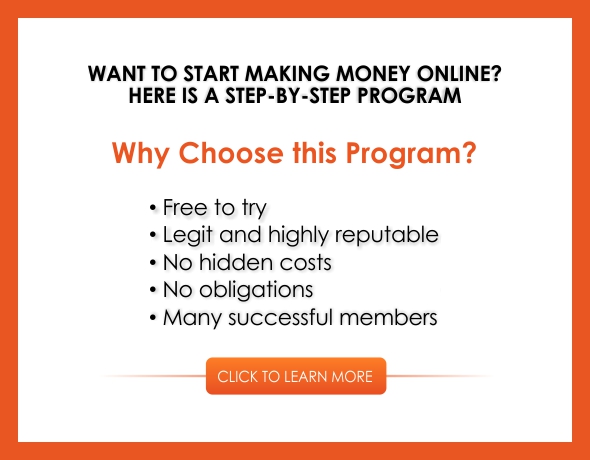 About the Author: Adam
My name is Adam. I'm the founder of Your Income Advisor. My goal is to help others succeed online, by exposing scams and reviewing top rated products. I can help you start
your own business online