Amazing Selling Machine
$4,997
Pros
High quality training course
Step-by-step actionable course
30 days full refund guarantee
Lifetime update
The best Amazon FBA Course
Cons
Pricey course
Enrollment is open once a year
Investment required aside from the ASM course price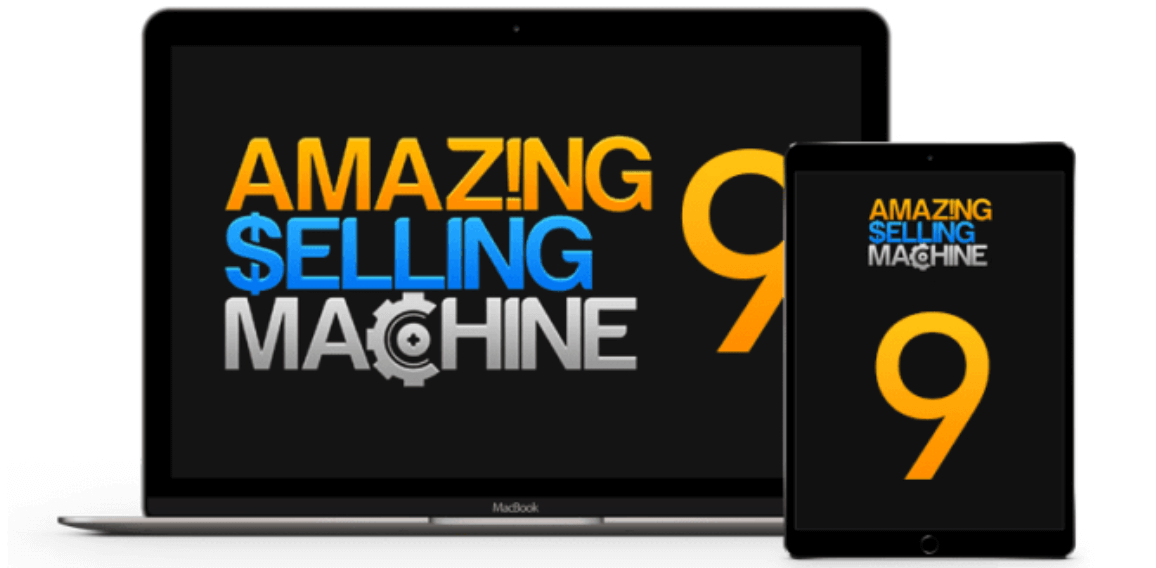 Product name: Amazing Selling Machine
Product owner: Matt Clark, Jason Katzenback
Website: AmazingSellingMachine.com
Price: $4,997 or six payments of $997
Overall rank: 9 out of 10
Verdict: Legit
I guess you know about Amazon being # 1 ecommerce site in online space and the kind of money this site is making.
According to statistics Amazon sales are over 40% of all online sales and it's still growing. I don't believe any site can compete with Amazon any time soon.
The great thing about Amazon is that anyone can join this site and have their own share of the profit.
In fact, anyone can build their successful business with Amazon. There are many courses and Amazing Selling Machine is one of the best courses available online.
It's not cheap. It's not for everyone. Everyone wants to make money and everyone wants to get the best value for the money.
But the question is: Is Amazing Selling Machine Worth It? Should you buy the course or better avoid it?
There is no an easy answer to that question. But if you keep reading I will explain everything in details so you know what to do.
Short review of Amazing Selling Machine
Amazing Selling Machine is the course created by Matt Clark and Jason Katzenback to help you build your very own Amazon FBA business from scratch.
They both are super successful entrepreneurs that have been making millions of dollars online.
They definitely can teach anyone how to do it IF you follow what they teach and take action on what you learn.
This course is for hard workers and action takers ONLY!
Pros of Amazing Selling Machine
High quality training course (8 weeks)
Step-by-step actionable course
Lifetime update
Live calls (questions answered)
Community support
You can do well without Facebook ads
Amazon can be the source of your traffic
30 days full refund guarantee
Cons of Amazing Selling Machine
Pricey course
Enrollment is open once a year
Investment required aside from the ASM course price
In short, Amazing Selling Machine is totally legit and one of the best investments you can do online. Aside from the course price you still need to invest in samples and inventory. If you don't have enough money don't jump in now. I can recommend another legit program that is FREE to start. This is limited time offer.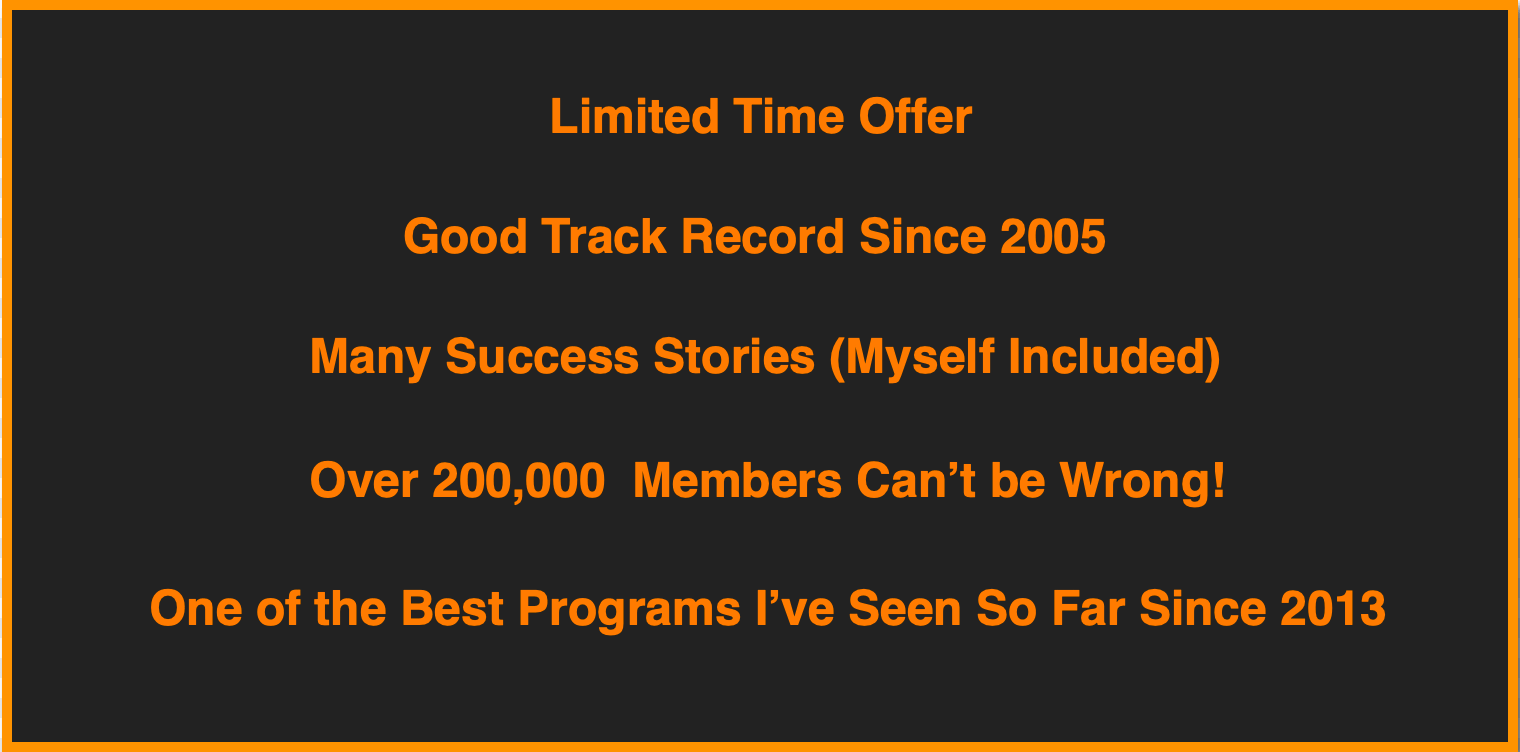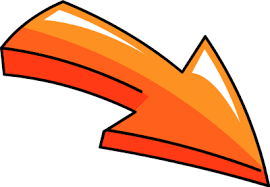 Amazing Selling Machine Review
As I said, Amazing Selling Machine teaches you how to build an Amazon FBA business and sell physical products through Amazon.
Matt and Jason are themselves super successful entrepreneurs which means you are in good hands.
Amazon made $313.9 billion in sales for two years combined, 2016 and 2017. Almost half of all online shoppers are doing it through Amazon.
Amazon has even recently started shipping and delivering products within US territory using drones. It's really impressive.
I believe with all these facts in hands and mind the idea of joining Amazon ship looks very promising and attracting.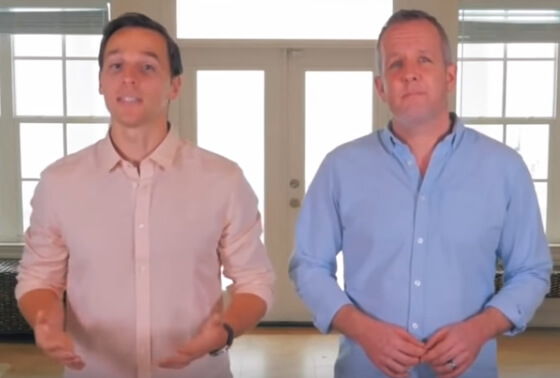 Let's see now what are going to do if you join Amazing Selling Machine.
First of all, starting an Amazon FBA business through Amazing Selling Machine is a huge responsibility.
Because you are planning to invest $4,997 in your very own business. Investing must be followed by your actions such as:
Watching video lessons
Asking questions
Participation in video calls Las Vegas business conference
Product and competition research
Paying for samples and testing them
Contacting suppliers in China
Investing in paid traffic
Setting up product pages/lists
And more
Of course, it's a little different from opening a brick and mortar store but not much different.
You still need to do all the work required to set up your online business so it can pay off later.
In the first few months you don't have to expect any income other than investing in your own business.
In fact, your Amazon FBA business will teach you many new things related to Amazon selling but one of the key methods is to take advantage of private labeling method.
But what does it mean private labelling? I will explain in a few words because I've been involved in this type of business a few years ago.
For example, there are different types of binoculars available on the market from different manufacturers, such as Levenhuk, Bresser, Zeiss etc.
You can find quality manufacturers of optics in China and develop your own name and brand and put it on your optics.
Then you will learn how to list it on Amazon and promote it. This method works great.
I've been in this business and was contacting companies in the USA doing private labelling for our company.
This method works only if do it strategically and wisely.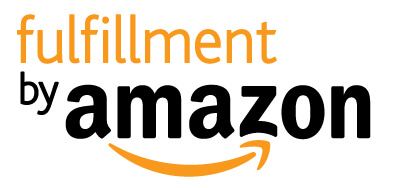 This process is not easy. Choosing the right product and manufacturer will require some research and product testing.
Once you've done it you will learn how to deliver it to Amazon warehouse and get it listed on Amazon.
You will learn tactics how to get your product appear in Amazon search results.
This will get your products to appear in front of thousands of people searching for products on Amazon.
This in turn will generate a lot of money for you. But as I said above, you never know if your product will work for you or not. There is no guarantee here.
With Amazing Selling Machine training and support you will learn how to do all this in best way possible.
But remember that some products may not work for you. It doesn't mean you should give up right away.
At least with Amazing Selling Machine you have way more chances for success because the quality of training is very good and support is awesome.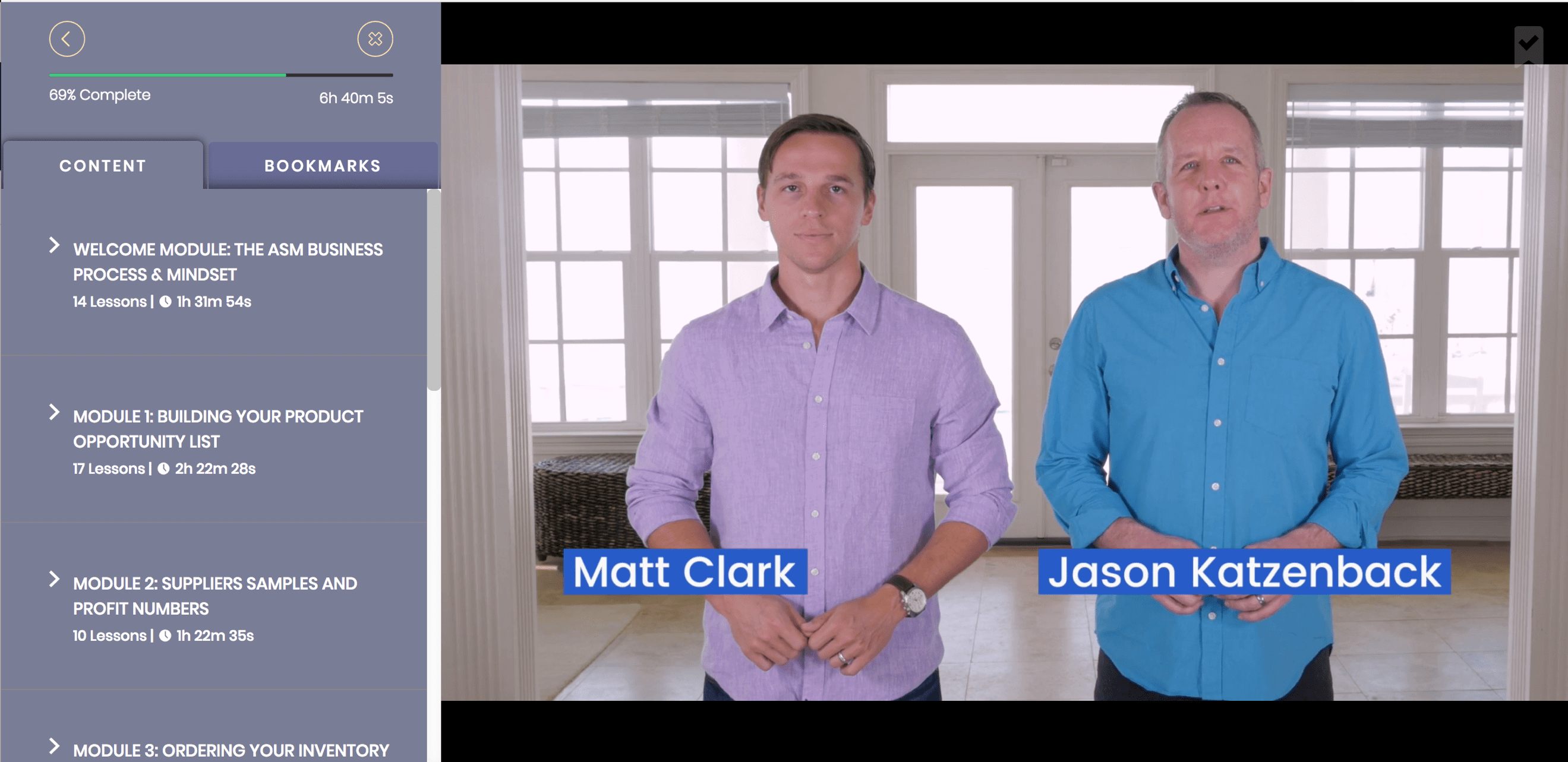 Inside Amazing Selling Machine you get this:
Welcome Module: The ASM Business Process & Mindset ( 14 videos)
Module 1: Building Your hot Product Opportunity List – In this module you will learn how to do initial set up and what product to choose for your Amazon business ( 19 videos).
Module 2: Suppliers, Samples & Profit Numbers – Finding products and getting samples and then deciding which one to sell ( 10 videos). This module is extremely important because before ordering you must see samples of your future product.
Module 3: Ordering Your Inventory & Creating Your Brand – Branding your product and start selling it on Amazon ( 15 videos)
Module 4: Building Your Brand Assets – Creating your brand website and getting social (14 videos). Email marketing included.
Module 5: The Perfect Product Page – Crafting the perfect Amazon listing, creating product description and setting your product price ( 13 videos)
Module 6: The Perfect Product Launch – Your first FBA shipment and product launch. You will see the whole process from A to Z. Getting reviews and improving your product position on Amazon.
Module 7: Advanced Marketing & Traffic Tools – Getting traffic and improving conversions (11 videos)
Module 8: Taking Your Business to the Next Level – Scaling Your Business to Success (12 videos)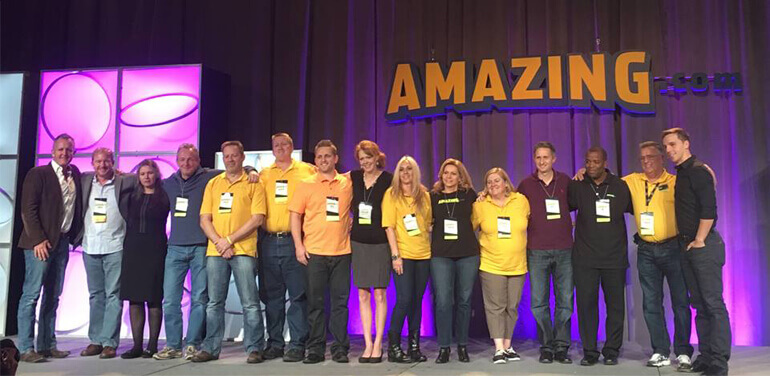 They also have ASM Mentor Program because YOUR success is number 1 priority for Matt and Jason.
When you become a member of ASM you will get lifetime updates FREE. No price increase for ASM members.
ASM also offers online group coaching calls for all ASM members. If you have any questions all of them will be answered.
Any question about training, process of ASM or your future business will be answered. All group caching calls are hosted by Mike and Rich.
ASM also includes: THE PRIVATE RESOURCE VAULT
Exclusive collection of resources you can use to build your business
Contact information of top providers
Exclusive discounts and extended trial periods
THE AUTOMATION TOOL SUITE – BRAND NEW TO THE ASM PROGRAM!
Manage by Stats Toolset – 12 months FREE access
The Brand Launchpad and Continual Sales System – six months FREE
The ASM Business Dashboard – get all your vital stats in one place
The Ultimate Product and Keyword Research Toolset
All training modules are designed in such a way that it requires from you to take action and complete the tasks.
Upon completion one step you move forward to the next step until you have your Amazon FBA business up and running.
ASM also offers free training series where you will learn: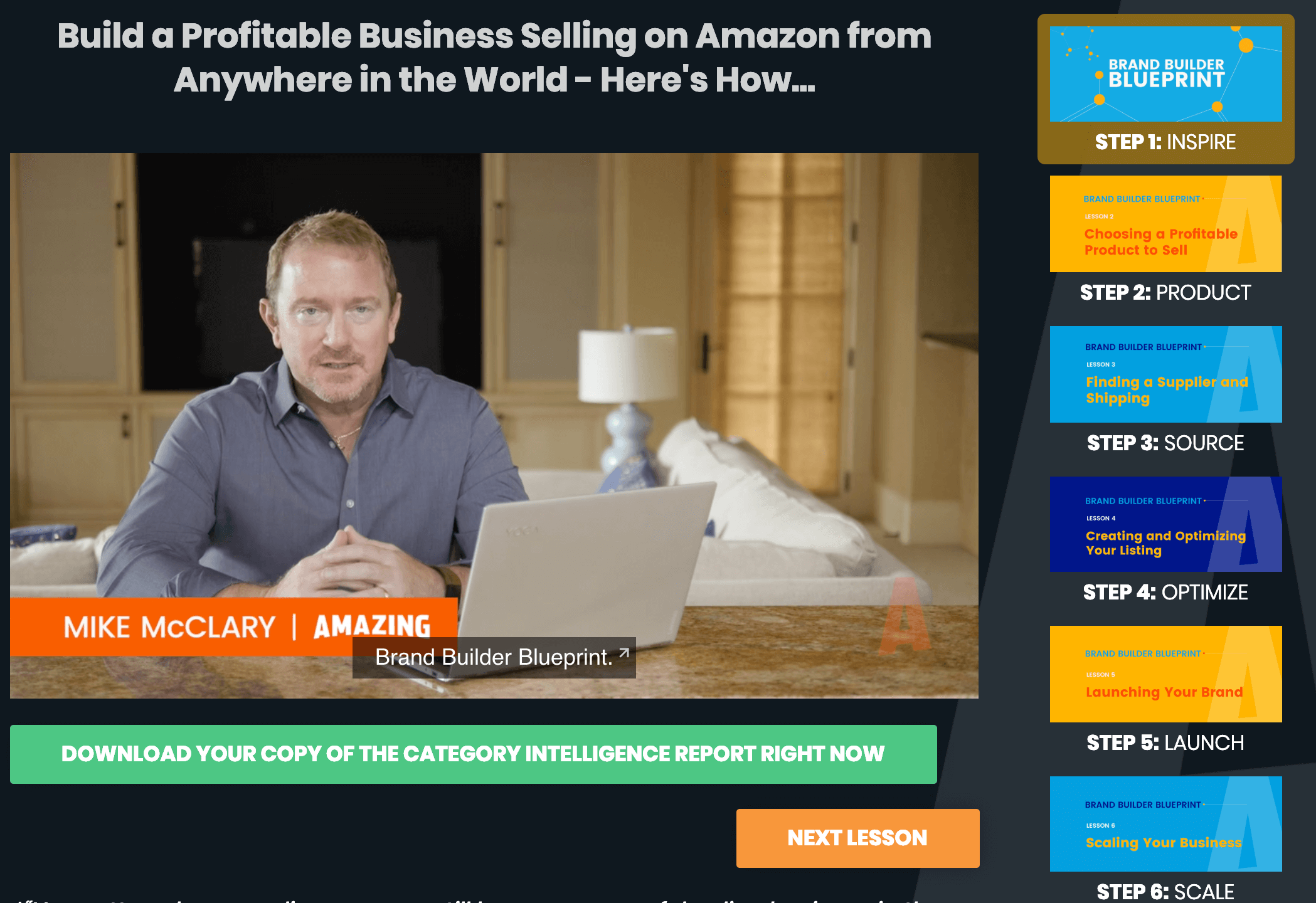 Why you should start now
How to sell your own brand through Amazon
How to choose the right product
How to find the right supplier
How to launch the product and get traffic and sales
How to scale your business
ASM has been updated recently and now includes over 120 lessons.
Amazing Selling Machine offers two payment plans that you can see on the screenshot below.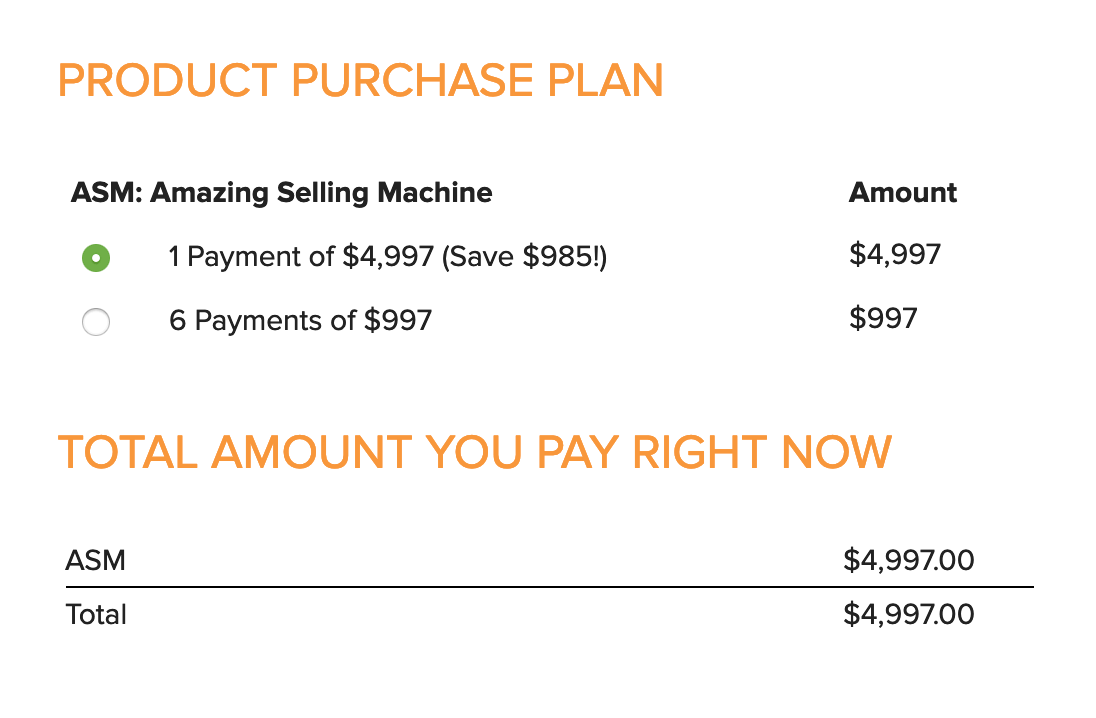 ASM is easier than drop-shipping because when you work with Amazon it handles all your shipments and packaging.
You don't even need to search for suppliers. Thanks to working with Amazon you sign up to Amazon FBA (Fulfillment by Amazon) and store all your products at Amazon warehouse.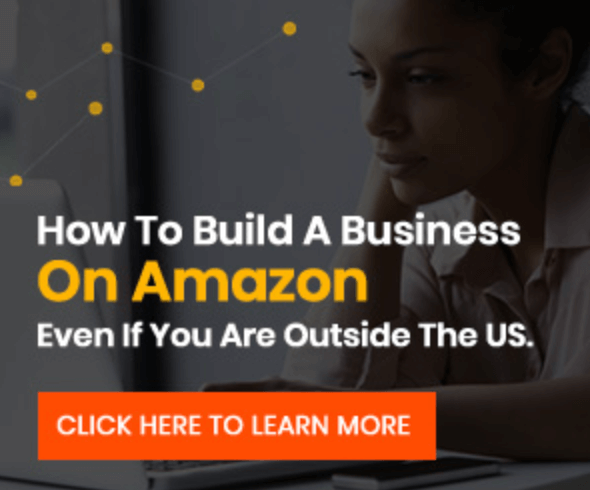 What I like about Amazing Selling Machine
The great thing about Amazing Selling Machine is that Matt and Jason offer 30 day full refund in case you are not satisfied with the program.
It's good but I don't think you fully understand and test the program within this short period of time.
I mean the training is top notch and works for hard workers. To test the product takes more than 30 days.
But you must understand that if you plan to invest in this program you must forget about quitting.
It's a long term investment and you are not a goal oriented person and quit in 2,3 months the you better not invest in ASM at all.
There is no any serious or valid reason to not like ASM. The only reason is unwillingness to learn and take action and grow your own business.
Most people are very happy with the quality of ASM and MANY of their students are making thousands of dollars per month.
As an affiliate of ASM you can earn up to $2,392.80 per referral. That's 40% of the purchase price!
Another great thing about Amazing Selling Machine is that since you work with Amazon and your products are listed there you have way more chances to sell your products because people trust Amazon.
I believe selling products through Amazon is much much easier than through your own ecommerce website.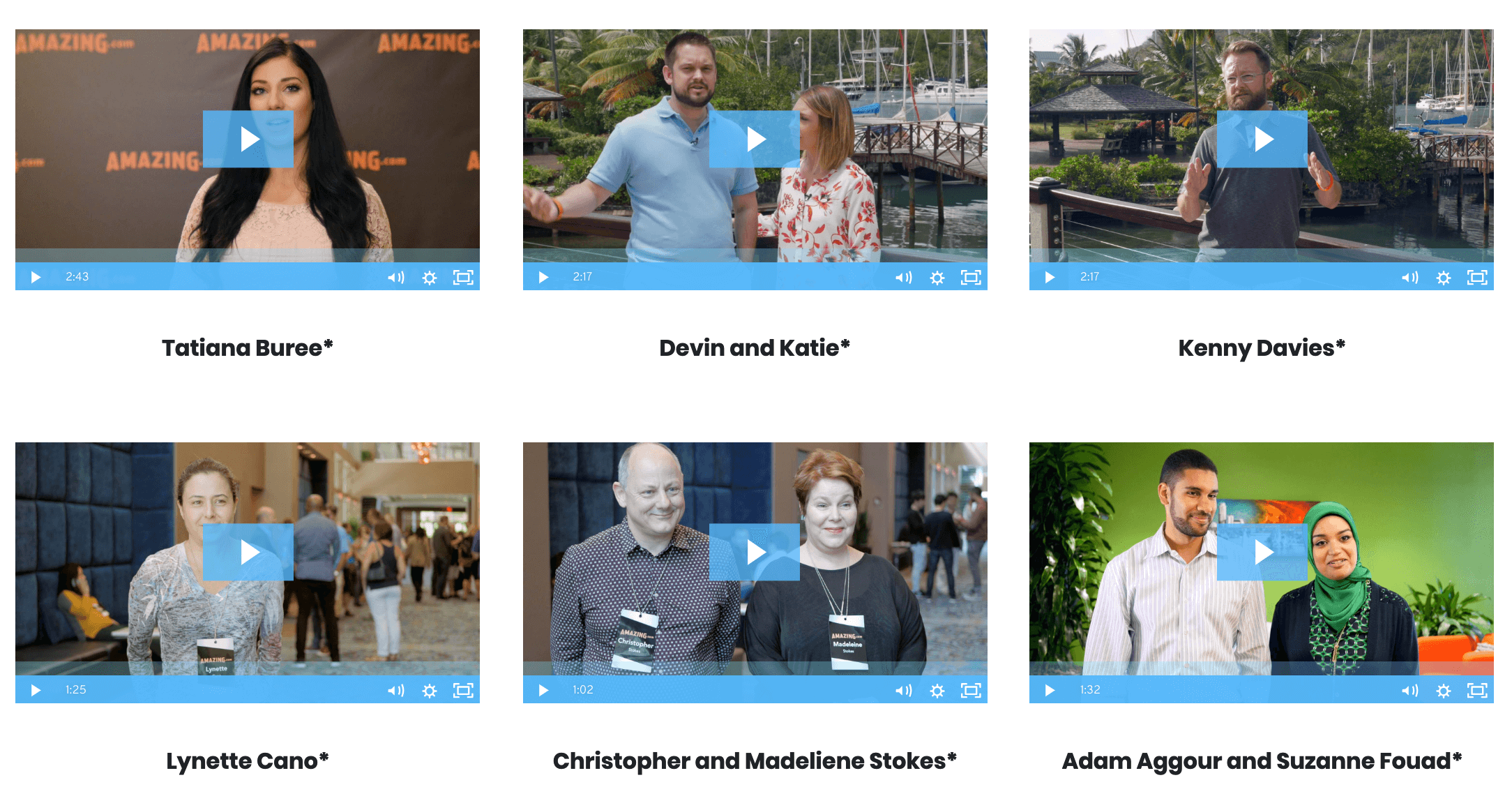 ASM has many success stories which means their training works for ANYONE wanting to build an online business from scratch and live a life on their terms.
I've never seen a program that would have so many success stories, thousands of stories. You can see them on ASM website.
I believe it's an indication that ASM not only delivers but overdelivers.
ASM provides support through different methods, such as live chat, email, coaching calls, community support, Facebook group.
Another great thing about Amazing Selling Machine is that if you don't like selling physical products you can build businesses using ASM and then sell them to other people. The income can be incredibly high.
BTW, in module 1 of the training you will learn what products to avoid which means if you closely follow what Matt and Jason teach you most likely you will not fail.
Amazing Selling Machine is a step-by-step actionable course. If you follow it and take action on what you've learned you will most likely become one of their successful students.
As a member of ASM you will get all updates free even if anything valuable added to the course.
Live calls (with questions answered) will help you a lot during the process of building your Amazon FBA business.
Plus community support is awesome. You will be getting support from other successful members that already went through the course.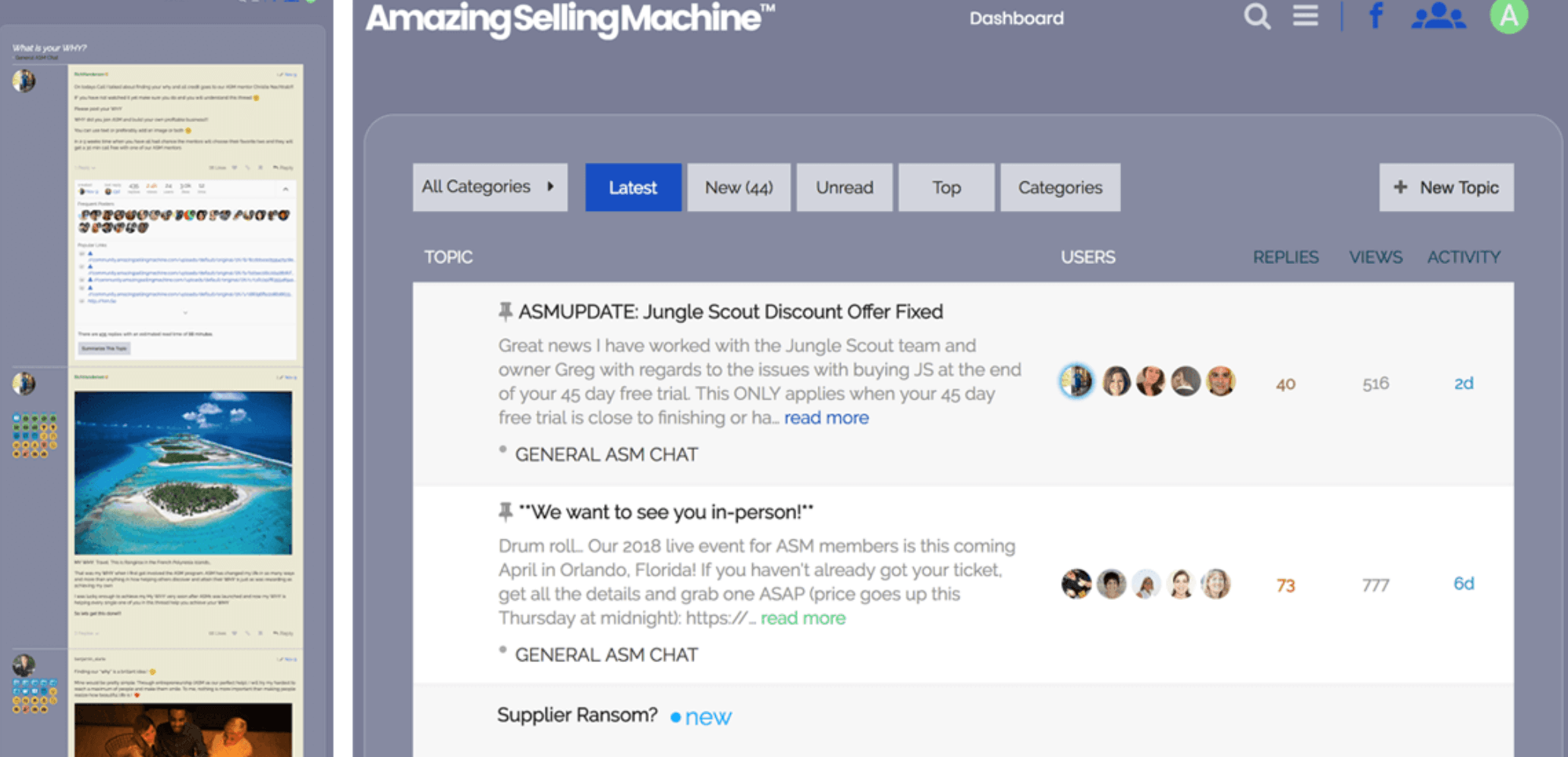 This means you will be getting real and practical advice from experts.
The great thing about Amazon FBA business is that once you went to the top Amazon search results and your positions get stronger over time you will no longer need to spend money on advertising vs drop shipping business with Shopify where you need to continuously invest in Facebook ads.
Amazon can be the source of your traffic
What I don't like about Amazing Selling Machine
The ASM is really a pricey product considering that you can find other programs online for a much cheaper price. For example:
Proven Amazon Course (available for non US residents too) – $399
Amazon Bootcamp (for US residents only, frequent updates and great support) – $347
Amasuite – $197
Complete Amazon Marketing System
FBA Stores
All these course are great but none of the comes close to what Matt and Jason have two offer you through Amazing Selling Machine.
This means results will be very different too. At least you can start with cheap options and see if you want to continue with this type of business model.
As I said, after paying for the main course $4,997 you still need to invest approx. $500 – $3,000 on the inventory.
This includes shipping, packaging and products. Also you need to invest approx. $500 for paid traffic. Most likely you will have to invest more in paid traffic.
As you see, the investment required for this type of business is very solid. If you can't afford it then don't buy it now.
Unfortunately, enrollment to ASM is open once a year.
In my opinion, It's good because they care about their students and want them to become successful in the business.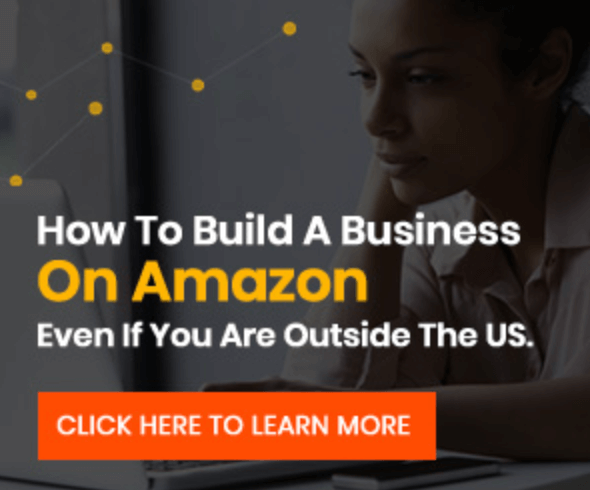 Is Amazing Selling Machine Worth It?
You can read many success stories about people who tried Amazing Selling Machine. These stories are available on ASM website.
You can even come across product review sites like mine on the internet. It can inspire you to invest money and buy ASM.
But let me tell you a couple things before you decide to pay for Amazing Selling Machine.
ASM is a super informative and actionable course. Investment in this product is not waste of money.
But you have to understand that Matt Clark and Jason Katzenback are not going to do the work for you. It's not a set and forget type of business.
You have first go through the entire course. It will take at least 8 weeks or a little more. Then you have to take action.
If something is not clear down the road you can always get support from ASM team. All your questions will be answered.
But if you think you will pay for the course $4,997 and start making money right after completing the course I have to disappoint you. You WILL NOT!
You still need some money to purchase samples and buy inventory. If you are not ready to invest aside from the main course price then you better keep your money.
ASM requires a continuous monetary investment which pays off I a great way.
But I want you to realize that before making money you have to be ready to spend money. If you can afford it then got for Amazing Selling Machine. It will pay off.
Also, remember one thing. Matt and Jason don't give any guarantees to anyone as to how much you can earn online with their program.
They teach you and provide support but results are not guaranteed.
Final word on Amazing Selling Machine
We now came to the main part of our review. My main goal is not selling ASM. The enrollment is open once a year.
It's not so critical for me at all! My goal is to help you make the right decision. I don't want you to waste your money on useless products/programs.
If you want to know if I personally paid for ASM my answer is NO. I didn't buy it. If you ask me: Would you buy if you can afford?
YES, I will buy it once I get a chance. Because at the moment I'm busy with my two other businesses and investing money in my other two sites.
Because my sites are making me money. I focus more on creating product review affiliate sites vs ecommerce. It's a much cheaper alternative to ASM.
If you want to start your very own first money making website online I would recommend to start with this program. It's FREE to start.
When it comes to Amazing Selling Machine, I can't recommend it to everyone. Because it's not for everyone. Is Amazing Selling Machine Worth It? YES and YES.
BUT if you are not ready for a continuous action, investment, hard work, and going through a learning curve then you better look for some other programs.
Final review of Amazing Selling Machine
High quality training course (8 weeks)
Step-by-step actionable course
Lifetime update
Live calls (questions answered)
Community support
You can do well without Facebook ads
Amazon can be the source of your traffic
30 days full refund guarantee
Pricey course
Enrollment is open once a year
Investment required aside from the ASM course price
Overall rank:

9 out of 10

Verdict:

Legit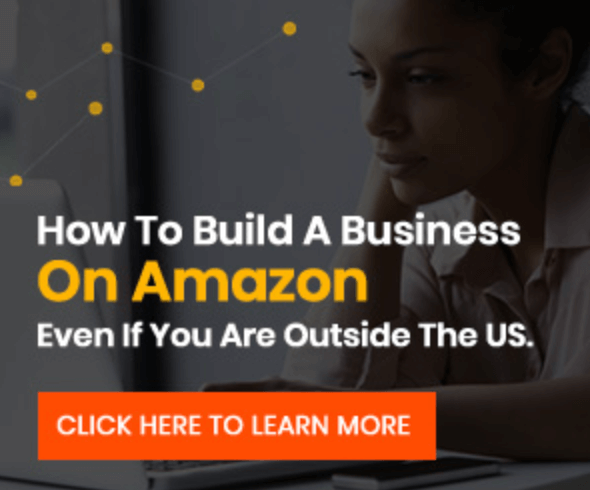 About the Author: Adam
My name is Adam. I'm the founder of Your Income Advisor. My goal is to help others succeed online, by exposing scams and reviewing top rated products. I can help you start
your own business online