Product name: Imgur Exposed
Product owner: James Renouf
Website: imgexposed.com
Price: $9.99
Verdict: Not recommended
Imgur Exposed is a product that claims to teach you how to make money with little efforts on your part. The price of this product is very affordable to an average internet user, but the only question that comes to my mind is: do you really need this product? I don't think there is much value in this product, not to mention real strategies on how to make money with it.
The main idea behind Imgur Exposed
Imgur Exposed is a 30-page ebook about Imgur.com that teaches you how to make money by posting images on that website. Basically, imgur.com is a website on which people share their images, leave their comments. In one word, it's very similar to Pinterest.com. And the main idea behind this ebook is that James claims that you can make money with this opportunity.

Pros of Imgur Exposed
Get to know about Imgur.com
Cons of Imgur Exposed
Nothing special about the product
You can find this info on the web for free
Exaggerated earnings
One Upsell
Inside the product
1. First off, I don't really think there is much value in this product because it doesn't teach you any real strategies to make money online. Actually, you can find info about imgur.com on Google or YouTube for free, especially you can find tutorials on YouTube on how to use Imgur resource. That's why, to be honest, I don't think James's ebook is worth paying for.
2. Also, for your information, James has created another product called Traffic Tree Monetizer designed to help you drive tons of traffic to your website and of course it failed to deliver on the promises too. Traffic tree is a PDF ebook, just like Imgur exposed. As you can see, James has already been known as a "guru" for creating PDF guides that fail to deliver much value.
3. You can also attend his webinar which should teach you some traffic strategies, but actually it doesn't, and he even fails to show any real facts about how people apply his strategies to increase the traffic to their sites. This again proves that his product fails to deliver on the promises.
4. Like I said in all my previous reviews, most poor products come with upsell and Imgur Exposed honestly follows this tradition. Renouf suggests that you buy another his product for $19. Actually, it's not a product, just a collection of his images that you can share on Imgur and make money 🙂
Just for your information, he tries to sell you royalty-free images that you can find on the web for free. Just type "royalty-free images" in Google search box and you will find tons of resources on which you can find tons of royalty-free images for free. I don't really understand why James charges you for this useless product.
5. Using Imgur as a source of traffic is not a bad idea at all. I often share some of my images from my website on Pinterest and get some traffic, not a lot, but still some traffic. You can do the same with Imgur too, but I think Pinterest is way more effective than Imgur at driving traffic.
Anyway, you can try Imgur if you want, but don't expect tons of traffic. One thing I can tell you exactly: You won't be able to build your business and make money through using Imgur alone.
6. I've already reviewed James's two products and as I can see, he never creates quality products. In case with Traffic Tree Monetiser, he promised to show people how to drive tons of traffic to a site and has never delivered anything close to that. In case with Imgur Exposed, he promised to show people how to make money and he has never delivered anything close to that.
7. Also, in his ebook James exposes his secret strategy that can help you bring traffic to your site and make money. The secret strategy is about adding your "link" (actually, it's a logo or your website name) to all images you are going to share on Imgur.com. To be honest, there is nothing special about this secret strategy because many people do that and it's not going to help you a lot.
8. To be honest, I don't see any real strategies in James's Imgur Exposed and I don't think you can benefit from his product. He claims that by following his strategies you will be able to get 1000 views on Imgur in less than 2 hours and skyrocket your business. All I can say is that it's unrealistic and even if you can get those views it doesn't mean you can make money, get someone to sign up on your website, not to mention skyrocket your income.

9. All internet marketers know that the best and the most traffic comes from search engines (Google, Bing & Yahoo), then YouTube, Social Media (Google +, Facebook, Twitter etc), PPC (paid traffic), Building an email list. You can never build your business simply by posting images on Pinterest or Imgur. It's just not going to happen.
Final word on Imgur Exposed
Though Imgur Exposed is not expensive product, I really can't recommend it simply because it doesn't deliver on the promises or has any real value. I think it's just a waste of time and money.
But if you want to start your own business and make money online, I can recommend you legit and highly reputable program that I've tried and I'm happy with it. It will teach you all you need through step-by-step instructions to start making money on the internet.
They have a step-by-step training, tools and supreme support etc. I recommend you to try it for free within 7–10 days to make an informed decision and if you have any questions you can contact me anytime and I will be happy to help you out.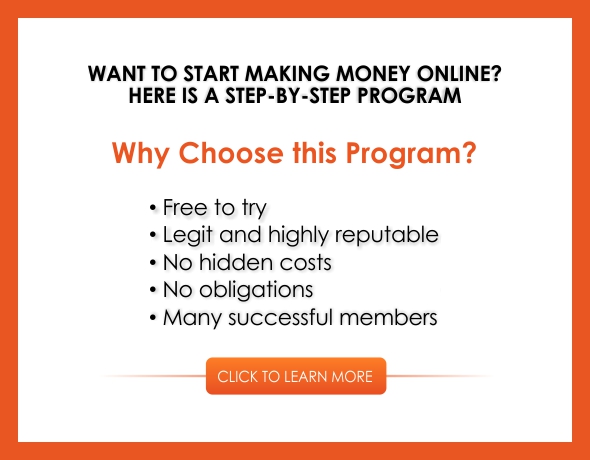 About the Author: Adam
My name is Adam. I'm the founder of Your Income Advisor. My goal is to help others succeed online, by exposing scams and reviewing top rated products. I can help you start
your own business online