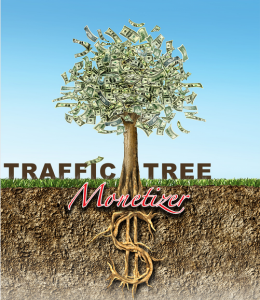 Product Name: Traffic Tree Monetizer
Product Owner: James Renouf
Website: http://traffictreemonetizer.com/
Price: $9,99
Verdict: Scam
Traffic Tree Monetizer by James Renouf is being advertised as a new traffic and monetization method that can help you make a lot of money without much effort from your side.
He claims that you are going to be a part of something new that can bring you tons of free traffic to your site and engagement which are keys to your success online. In my review I'm going to show you if his claims are true or not.
The main idea behind Traffic Tree Monetizer
The main idea behind Traffic Tree Monetizer is showing you how to bring a ton of traffic to your online business through TSU. The product is a 20 page PDF guide that explains how to use TSU to make money. TSU is a social network (like Facebook) but the difference from Facebook is that TSU pays its users (actually members) for sharing content on their website.
Also, when you recruit other people to the system and they share content too, you can make money from it. Though James claims to teach you how to bring a free traffic, in his guide he doesn't talk too much about traffic methods at all.

Pros of the product
It's a small opportunity to make tiny money
The product is not expensive
Cons of the product
The product doesn't actually explains real traffic methods
James is known for creating other poor quality products
False promises
No support
Inside the product
1. First off, as I said above, James though claims to teach you traffic methods, actually he doesn't show you any real methods. That's the main reason I hate his product and all other similar ones. He is the author of other poor quality products and I can recommend none of his products.
2. Learning real methods of driving traffic to a website is not about reading a PDF guide alone. You need to go through specific training, watch step-by-step video lessons that can show you exactly what to do. Unfortunately, you will not find such material in James eBook.
3. As I said above, TSU (was created by Evacuation Complete, LLC) is a social network payment platform, like Facebook. The difference is when you socially network with other people on Facebook, you don't get paid. When you do it on TSU platform you will be paid some tiny money. So, when you create content on their network and share inside their network, you will get paid for it.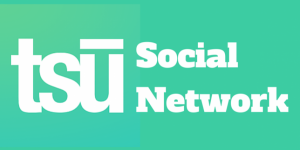 You need to invite your friends to join the system and build your own network. If they are active, create content and share it, you will make money from it too. Also, if someone joins the system through your code, then you will earn a tiny commission too.
But the question is how much money can you make with TSU? On average, if you and your referrals are active, you can make $1000 per year. That's not too much providing how much time and effort you need to spend there.
4. The reason I'm explaining how TSU works is because I want you to understand exactly what you can expect from James and his Traffic Tree Monetizer. The main problem with his product is that if you buy it, you need to bring traffic to your business.
The problem with the traffic method he teaches you is that it is useless because his traffic is not relevant, not targeted. No relevant traffic will never bring targeted visitors and that means you will not make any sales.
TSU traffic is useless to your business simply because TSU members get paid for interacting with each other and most probably they are NOT interested in your product. TSU traffic is NOT targeted, not relevant.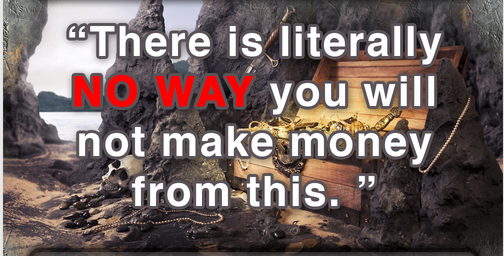 5. All internet marketers know that the best traffic method is through optimizing your site content for search engines and driving targeted traffic from Google, Bing and Yahoo.
If you work hard on your site within a year, you can bring from 500 to 1000 visitors a day – highly relevant, targeted traffic. Unfortunately, James doesn't tell you anything in his Traffic Tree Monetizer about this very well known, legit and the best traffic method.
6. YouTube and social network sites, such Facebook, Google+, Twitter is another real method to drive free traffic to your site. Unfortunately, James Renouf doesn't explain it.
7. Another source of traffic is through PPC (Bingads and Google adwords). This type of traffic can be highly relevent and extremely targeted if you know how to organize your campaign the right way. But it requires some investments and is not always the best option for newbies.
The advantage of this type of traffic is that you can drive targeted traffic to any of your page without waiting getting top rankings on Google. Again, you will not find any material on this in James's Traffic Tree Monetizer.
8. In his PDF guide, James focuses on explaining things, such as interacting with your traffic (your audience). Yes, that is true, because when you interact with your audience you can increase your conversions, which is very important to your business.
But the main problem with his product is that before telling about interaction he must show you real traffic methods what he obviously doesn't want to do.
9. Also, James claims that his PDF guide is a real money maker and you don't even need a website to make money. But the truth is you will never make any serious money online until you have your own website and steady traffic to your website.


10. I review many products, almost daily and trust me I know what I'm talking about. What I know exactly is that all poor quality products don't provide any real support and once you buy a product you are left on your own with the product. The same applies to James's Traffic Tree Monetizer.
Final word on Traffic Tree Monetizer
James's promise regarding getting access to a huge amount of extremely engaged traffic is not true. It's not only not engaged, but what is more important, not relevant or targeted. With this in mind, I can say that Traffic Tree Monetizer is absolutely a useless bunch of PDF papers.
If you want to learn how to drive traffic to your business and finally start making money I can recommend you the program that helped me to do it as well as many other successful internet marketers that I know. The program will teach you both traffic methods and the basics of internet marketing.
The program I'm talking about is the best program on the web. Read my review below and if you have any questions feel free to ask me.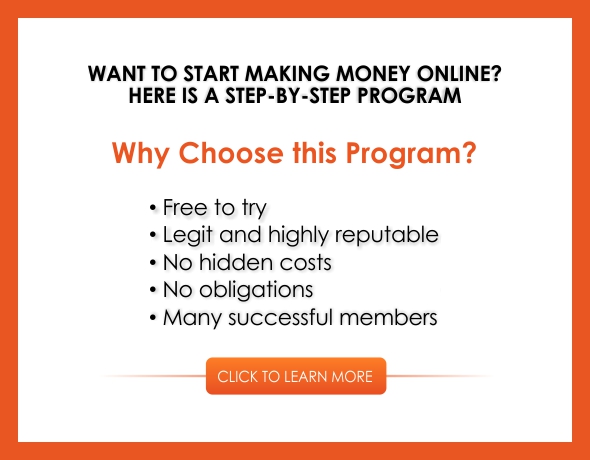 About the Author: Adam
My name is Adam. I'm the founder of Your Income Advisor. My goal is to help others succeed online, by exposing scams and reviewing top rated products. I can help you start
your own business online