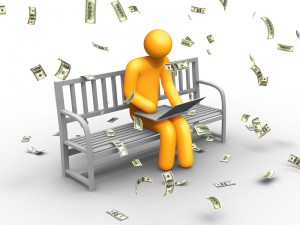 If you are planning to get involved in making money online and start your business you should know a few things that can help you take the right decision.
Fail to know those things and you will end up wasting your precious time and putting efforts in the wrong direction.
If you have been on the internet for some time trying to figure out how to build your own business you are probably aware of many programs that promise you overnight success.
Some programs promise you nothing. They just recommend you to follow their advice, learn and work hard. In my present article I'm going to show you exactly what you should know before you join a program.
1. First of all, you should know that if a website that you visit has a lot of promotional videos or snapshots trying to convince you that once you join that program you will start making a lot of money in X days or that you will learn the secrets of making 6 figure income then you should know that it is most probably a scam.
Remember that if a program seems too good to be true then it's probably a scam. The idea of becoming rich in 30 days as promised by many programs on the internet is completely bogus since it doesn't depend on their desire alone. Your success depends on your desire to work hard.
2. If a program you want to join has a free trial offer and you can try it before you make a payment then that is a good sign for you to see if a program does meet your needs.
So, if there is no free trial or an opportunity to try a program for a small fee, then you'd better stay away from that program.
(Chris Farrell $1 – 7 days, Affilorama $1 – thirty day trial, Bring the fresh – $7 trial, Wealthy affiliate (the best program) – free trial.
3. Another thing you should keep in mind before you choose a program to join is to make sure that the advertised product is not overpriced. Normally, it costs you under $100 to join legit program that teaches you real skills that you can apply to your business and become successful.
Just a few examples, Chris Farrell membership -$37 per month, Affilorama $67 per month, Wealthy affiliate -$47 per month. If a program does cost you more than $100 per month then it is the first red flag and you should stay away from that program.
4. If a program has many upsells, i.e. tries to sell you more products after you've paid your main membership fee then that is not a good sign. That is what happening with Affilorama and Bring the Fresh though they are absolutely legit programs.
If you join any of those two it is ok. There you will learn real methods that work and they provide good support. But the best one is Wealthy Affiliate that will cost you $47 per month or $359 (one time yearly payment) and you'll get all the advantages that WA offers you.
You'll get support from the founders of WA, community support, get access to a lot of trainings, awesome tools, website builder, hosting and many more.
5. If a program has poor support then that is the main reason to stay away from it. Without good support you will get stuck at certain point and probably will never be able to achieve real success.
6. If a program doesn't teach you the basics of online business, how to choose a niche you are passionate about and build a real business then that is not the program you want to join. If their main concern is to teach you how to promote their own product then that is the first sign to stay away from it.
The right program to join is one that teaches you that to be successful online you need to learn and work hard
Finally, if you want to build your own business and make money online then the best, legit and reputable program that I can recommend you is the Wealthy Affiliate and I'm going to tell you exactly the reasons for choosing that program.
First of all, they follow high standards and teach you how to build a real business online. They teach people to follow ethical guidelines first and then teach you how to build your business on a strong foundation so that it can work for you for years.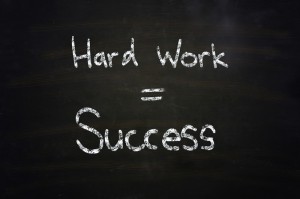 You won't find a lot of promotional stuff on their website and the only promotional video you will find on WA website is the one in which Kyle (the founder of WA) explains you what WA is all about and what you can expect from the program.
He doesn't promise you that once you join WA – online business community, you will start making millions overnight. The only thing he tries to do, is just explain that you need to go through certification course, learn and work hard before you can start to see real results from your online efforts.
It is very important because there are many successful members of WA who are making serious money thanks to joining WA and go through the courses. But in spite of that fact, Kyle and Carson (the founders of WA) never say even a word about that fact to convince you to pay them for their really amazing program.
They are really very ethical internet marketers and never give anyone any promises they fail to deliver. Those two Canadians created an awesome online business community and are really a model to follow for anyone struggling and willing to be successful online.
If you are willing to build your business online then go and join WA. But if you're not willing to learn and work hard then I honestly recommend you to not join WA.  Forget your dream of having your own business online and find a regular job.
I do ask you to forgive me for being harsh if I am really is but the only thing that sets my mind at rest is that I have been absolutely honest with you. If you want to know more about making money online or have any questions leave your comments below and I will reply shortly.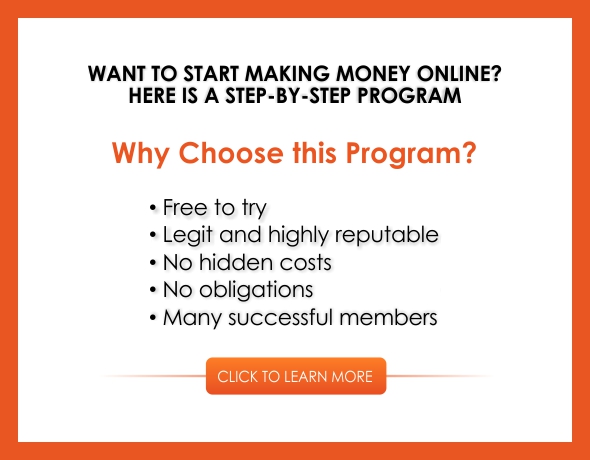 About the Author: Adam
My name is Adam. I'm the founder of Your Income Advisor. My goal is to help others succeed online, by exposing scams and reviewing top rated products. I can help you start
your own business online