Choosing a niche is an important part of your online business strategy because it's going to determine your success or failure. A niche is a certain part of a market.
When you choose a niche you should choose one that you have interest in, and that you will want to write a lot about.
The most important part of it is to understand that niche sites are less profitable than authority sites.
Niche sites are focused on a certain product, while authority sites cover a wide range of products within a field. When you choose a niche keep in mind that you are going to:
Write content about it continuously
Find products related to your niche and promote them to your audience
Communicate with your audience and help them with different issues, i.e. become an authority in your niche
So, whatever niche you choose you should do all these tasks because that is the key of your success.
There is no too competitive niche
Some people when choosing a niche think that there is too much competition in it. This is a big mistake because no matter what niche you choose. There is always place for you on the market to become a successful internet marketer.
There is no too competitive niche. People that search for a specific product on Google or other search engines choose a different combination of keyword phrases for that product.
That is why there are always many keywords you can rank under for specific product. What you need is to find the right keyword tool and the best one on the market is Jaaxy.
This tool will help you find low competition keywords and thus you'll have an advantage over all your competitors. Remember, finding low competition keywords is the key to your success because you can't compete with authority websites for competitive keywords.
A more detailed look
Let's dig deep. If you choose a food as your niche, it is too broad. You have to be more specific because people do not search for food on the internet. They search specific type of food. If you are specific when writing content for your website then all your visitors coming from search engines will be targeted.
And if you are not specific then you can have a huge traffic from search engines and no sales because those are untargeted visitors.
There are millions of people looking for different types of products online every day and that is why whatever niche you choose you can always turn it into a good source of income if you work on your website and fill it with fresh information on a daily or weekly basis.
If you choose weight loss as you niche, there are different niches within this category, such as:
Lose weight for men
Lose weight for women
Weight loss exercises for men
Weight loss exercises for women
etc.
People searching for any of these terms are actually searching for the information on how to lose weight and some of them may turn from a visitor into a customer if you offer them a product they need.
Or you can choose a niche related to computer protection, such as:
Antivirus software
Website protection
Network security
etc.
Or a niche related to products, such as
Xbox 360 games
Xbox one games
PS 3 games
PS4 games
Ps 4 console
Xbox one console
Or beauty & health niche, such as
Hair loss, etc.
When you choose a product to promote within your niche try to find one that pays high commissions, something around 25 or 50% and the price of the product shouldn't be less than $25.
If a product you promote is cheap then you'll need to bring tons of traffic to your website to be able to make serious money. But sometimes a good selling cheap item can make you more money than a high ticket item that has poor sales.
How to become successful in any niche
Another problem you can face when choosing a niche, is how to write a lot, about products you don't know. The answer is that you should do a lot of research within your niche which is going to be a bit time consuming but crucial for your website success.
If you do enough research within your niche and become and authority over time you will be able to turn your business into a serious source of income.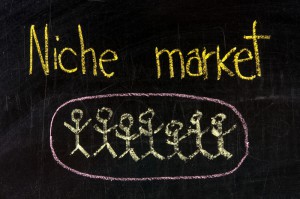 If you don't know what niche to choose then you should think well about it. Remember, it is not just about choosing a niche; it is about becoming an authority in that niche. If making money is your only motivator then you will face a big problem writing content for your website.
Try to choose a niche you feel you have interest in and love to write about because this is going to be your business for years.
Finding a niche takes some time because you need to do some research. You can make real money in any niche if you do things the right way and get trained in the right program. People literally buy anything on the internet, and the only thing you are required to do, is to make your product, i.e. website visible to your audience.
Using different keywords to rank under and writing a lot of content is the key to getting a lot of traffic. And when you write your content try to be specific within your niche and avoid using words like "free". The reason is that most people looking for free stuff are not real buyers.
As I said above, competition shouldn't distract your attention from working on your website. Of course, some of your competitors would always be one step ahead of you, because they started long before you, and some have already become an authority in their niches.
The only thing you can do is just to spy on your competitors to know reasons why they outrank you in search engines.
It might be due to much content on their sites, a lot of backlinks from quality sites within their niche (though this issue is not so critical but still adds value to your site), high traffic etc.
This kind of analysis can help you improve your site, and also find it's weak points but this doesn't mean that you should copy their steps.
You can use this information as a generator of new ideas and apply them to your site. Remember that the key is in researching your niche and try to be different from others. Once you find a niche you have interest in you need to get some skills to be able to start your online business on the right foot.
I can recommend you to create free starter account at WA and go through 10 lessons to understand the basics of Internet marketing. Actually it is the best place on the entire web to get trained in internet marketing and start building a real business online.
I can honestly recommend this place to save you from wasting your precious time and money on numerous scams. If you have any questions feel free to contact me or leave your comments and I will be more than happy to help you out.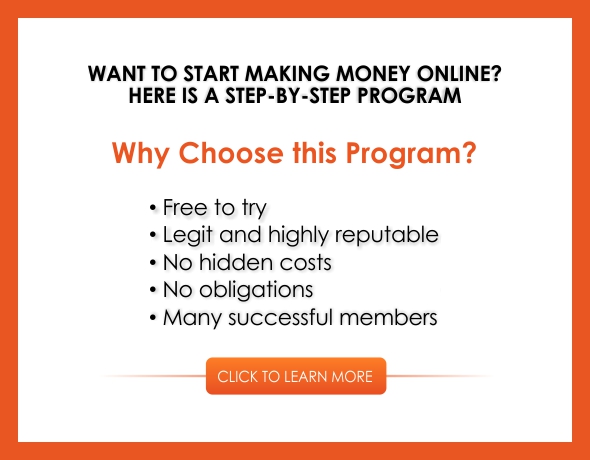 About the Author: Adam
My name is Adam. I'm the founder of Your Income Advisor. My goal is to help others succeed online, by exposing scams and reviewing top rated products. I can help you start
your own business online