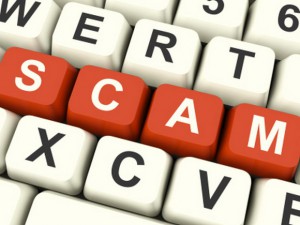 Avoiding scams online is one of the most important subjects I would like to elaborate upon today. The first reason is because there are so many scams online that you can hardly even imagine it.
But it's not so much scams that we should worry about. The problem is that these scams scam honest people just like you and me out of our hard earned money.
They make bold claims in regards to making us rich and give us a lot of promises they fail to deliver on. And the most important thing is that most people buy into their false promises instead of opening their eyes and minds to learn all the truth about starting an online business and making money from the internet.
In my present article I'm going to show you scams that are common today so you can learn how to spot them and avoid before you get into trouble. All this information is based on my real life experience and the experience of other people that I know.
1. The first type of scam is about eBooks on internet marketing and video step-by-step guides that claim to make you rich overnight or show you the way to instant wealth. Most of these products (actually people that stand behind them) claim that once you buy their product and follow simple steps, 1,2,3, you will be able to repeat their success and become rich within a few weeks or even days and sometimes even a day or two.
They claim that the methods they're going to teach you are so simple that it even doesn't require any knowledge or skills to apply them to start making money. The main problem with most of those products is that people that stand behind them are not honest enough or not honest at all because they don't want you to know all the truth about internet marketing, their only goal is to get you click on the "Order" button and buy their crappy product.
The truth is there is no a quick way to success online and if you want to avoid scams online, you MUST understand this simple yet hard to accept truth about making money online. You MUST change your mind and open your mind and eyes and start learning the rules of internet marketing game and start working towards your own success.
If you are NOT ready to realize this simple fact, change your mind, learn and work then you are going to get into a big trouble because in that case you WILL BE wasting your time and money on numerous scams with little or no results at all.
2. Another major problem is that most owners of those crappy or poor quality products don't provide any support to their buyers. If you think you can buy an eBook on internet marketing or a course, follow it and start making money online, you are getting into another big trouble. Because theory and practice are not the same in most cases.
Things do seem very simple when you learn and once you start applying your knowledge you will realize that it's not as simple as you might have thought. There is another thing that comes into play here and that thing is the online business community – a community of like-minded people, successful internet marketers ready to help you whenever you need help and support until you achieve success online.
You simply can't achieve success doing things alone, or to be exact and honest, most people that do things alone, fail and the most people that do things while being a member to online business community achieve success. Remember, support is as important to your success as the product itself.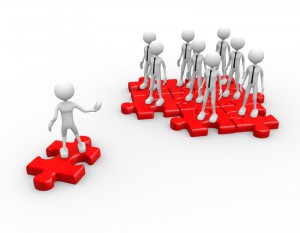 My Program # 1 to Work at Home that Blows Away Any Other Program That I Know on the Web
3. Another common scam is teaching you the traffic secret. The web traffic is the most important key to your success online because if you can drive traffic (visitors) to your website you have a chance to make a sale and if you can't bring traffic that means you're wasting your time and your website is useless. Some internet self-proclaimed gurus claim that they can teach you some secret methods on driving free, unlimited and targeted traffic (people that are ready to buy your product) to your website.
The truth is there is no any secret method to drive traffic to a website. The best method is a free search engine traffic, then PPC (paid) traffic, Social network sites, such as Google Plus, Facebook, Twitter etc. and YouTube. If someone promises to show you a secret source of traffic that no one else knows, it's a scam.
4. Another type of scams that are very common today is a "done for you system" type of products. The main idea is that someone has already created a system for you and the only you need to be successful is just buy that system and follow the onscreen instructions and that's it. Grab your money then! They will do all the work for you. Sit back and relax. Apparently, this is another scam you must avoid.
5. Some internet gurus claim that you don't need a website or create content for it and this is of course not true. If you don't have a website where you can interact with your visitors, you don't have a business. Plain and simple.
6. Some gurus claim that they can teach you how to drive a massive traffic to your YouTube videos and make tons of money. This is not true either. I have my channel and videos that rank high on YuTube and actually I'm getting daily traffic to my channel and still it's very hard to make a sale.
One of my e-friends that has a lot of vides on his channel that gets a good number of visits daily was able to make some sales but most of the money he is making, comes from his website and he is making serious money. The bottomline about YouTube is that you can make some money there, but it's not about tons of money.Only few out of thousands of internet marketers can earn serious money from YouTube.
7. Another type of scam online is the binary trading options. They sell you a binary trading software which is in most cases known as a binary options currency trading. The most important thing is that market is unpredictable and no software in the world can predict market or currency fluctuations with 100% accuracy. You can make some money of course, but most likely you will lose much more than actually make. You can read my review of the 30 day change to understand the whole thing.
8. MLM is the most common type of scam online you MUST avoid at all costs. All MLMs have a bad reputation and there are always thousands of complaints around them. To understand what I'm talking about I recommend you to read my Empower Network review.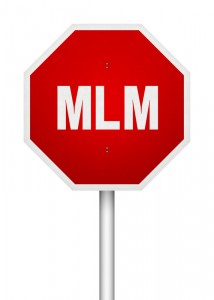 Finally, if you want avoid scams online you need to be very careful when choosing a program to join or a product to buy. No One, No One can make you rich overnight if you are not willing to learn and work hard towards your own success.
The program I'm talking about, blows away any other program that I know on the web and that program is my # 1 program to work at home. You can read about My # 1 program to work at home
If you still have any questions, feel free to contact me or leave your comments below.
About the Author: Adam
My name is Adam. I'm the founder of Your Income Advisor. My goal is to help others succeed online, by exposing scams and reviewing top rated products. I can help you start
your own business online