Alexa traffic ranking data is a metric received through Alexa toolbar, installed in your browser and it is what any internet marketer comes across when he starts his online business. Some people pay too much attention to Alexa metrics thinking that it can affect their website.
There is a lot of misinformation about it on the internet and today I'm going to briefly explain how actually Alexa rankings work. So, Alexa traffic rank is an indicator of a website's popularity based on the number of visitors to a website and the number of pages viewed by each of those visitors on that website. The most popular website can get ranked as #1 or less popular rank #2 and so on.
Alexa gets that kind of information from the Alexa toolbar that internet users download for free and install it into their web browser. The truth is that only a small part of people install this toolbar into their browser.
From this we can understand that information that comes from that toolbar is not precise because traffic data is collected only from those who have installed the Alexa toolbar.
Another reason for Alexa data not being precise is because some antivirus programs including major ones, consider Alexa toolbar to be "adware" or "trackware". One thing you should keep in mind – all your internet activities are being tracked by Alexa toolbar and can't be considered as real traffic.
Can you rely on Alexa data?
Many webmasters still rely on Alexa data while they shouldn't, because Alexa gives some information on particular website, but it can't be considered as an exact source to assess someone's website or its real traffic. There are some good tools like www.semrush.com that you can use to check someone else's traffic but still it is not 100% accurate.
Only website owner can know his exact traffic if he has Google analytics installed on his website.
But at certain things Alexa is pretty good.
For example, if you have two websites, one receiving organic traffic from search engines and another site receiving traffic from bad sites, then one that receives traffic from search engines will get higher rank from Alexa. But this can't prove that Alexa toolbar is a perfect tool.
Search engine traffic is always considered to be organic traffic, and it always has more value than any other source. Based on what I know from my personal experience and other reliable and experienced internet marketers that I know personally, Alexa ranking metrics are not precise.
As an example of this, in many cases, a website getting decent traffic gets ranked higher by Alexa than a site having massive traffic!
If you still want to check your website ranking, you can visit alexa.com, type your website URL in their search bar, hit enter and you will get your ranking data. To install Alexa toolbar, click the link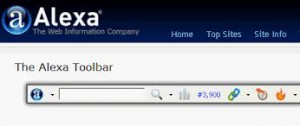 If you really want to know your website rankings or under which keywords your website was ranked on Google and other major search engines, such as Bing and Yahoo, you can use Jaaxy keyword research tool.
It is the best tool in the industry and you don't need any other tool if you have this one. Also, you can find this information (your site rankings) in Google webmaster tools – search queries.
In regards to Alexa data you can use it if you want to get some information about your competitor's website (global or USA rank of the website, daily pageviews, bounce rate (duration of time visitors stay on a website), audience demographics, which countries, sites and through which keywords visitors come from.
But I have more to tell about Alexa and the most interesting part of it is that if you check someone else's website which is among top 100.000 by Alexa then you can get pretty exact and useful information.
But if you use Alexa tool to check someone's site that is

ranked under 100.000 then you can't get any reliable information. To be honest, the information I have in regards to Alexa is very contradicting.
Some experts that I know, checked different sites through Alexa and were not happy with the data. However, some internet marketers that I know, checked Alexa's data for other sites and they were not happy with the data. Note, I'm talking about site owners who know exactly how many visitors they have!
I also checked Alexa for a few sites that I know how many visitors they get, and I received conflicting information as well.
Alexa Web Analytics package – Is it worth paying for?
Before I complete my review I would like to say a few words about Alexa Web Analytics package for $149 per month.

It's not an advertisement
I don't understand how they offer such a high ticket package if there are many other quality products like Google analytics or Statcounter (startcounter.com).
I personally prefer these two because they are really cool and give you all the data that you might need about your website.
Both are free but the latter starts charging only if your site grows beyond 250.000 pageloads a month. So, why use Alexa if you can use those two great tools?
Final thoughts on Alexa
Some people based on the wrong information they get from some internet sources think that their website's search engine rankings depend on Alexa rankings. It is absolutely wrong information.
A website search engine ranking was dependent on Alexa ranking over 10 years ago but not anymore. I know many websites that have no Alexa ranking at all while many of their pages are ranked as #1 on Google.
Finally, based on all this information, we understand that Alexa data is absolutely not important, and can't be considered as a major or true factor of a website being successful or not.
It's better to focus on other major things such as creating content for your website which is really task #1 if you want to increase or improve rankings of your website on Google and other major search engines.
I tried to be honest in my review and hope you will find it helpful.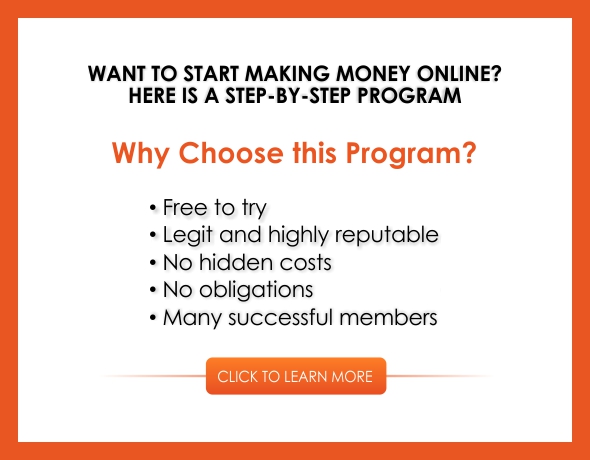 About the Author: Adam
My name is Adam. I'm the founder of Your Income Advisor. My goal is to help others succeed online, by exposing scams and reviewing top rated products. I can help you start
your own business online