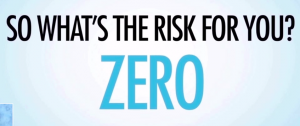 Program Owner: Simon Crain
Website: http://30daychange.co
Price: Free trial
Real Price: you need to invest $250 to start making or losing money
Verdict: Not recommended
30 Day Change is a binary trading software you can use to make thousands of dollars each and every month (up to $700 a day). The owner of the program claims that you don't need any experience or knowledge to operate the system.
It's very simple and many people have already quit their daily jobs thanks to this amazing system. Before I start investigating the program, to know exactly if it's a real thing or not, I can only say that this is exactly what the owner, Simon Crain claims on his website.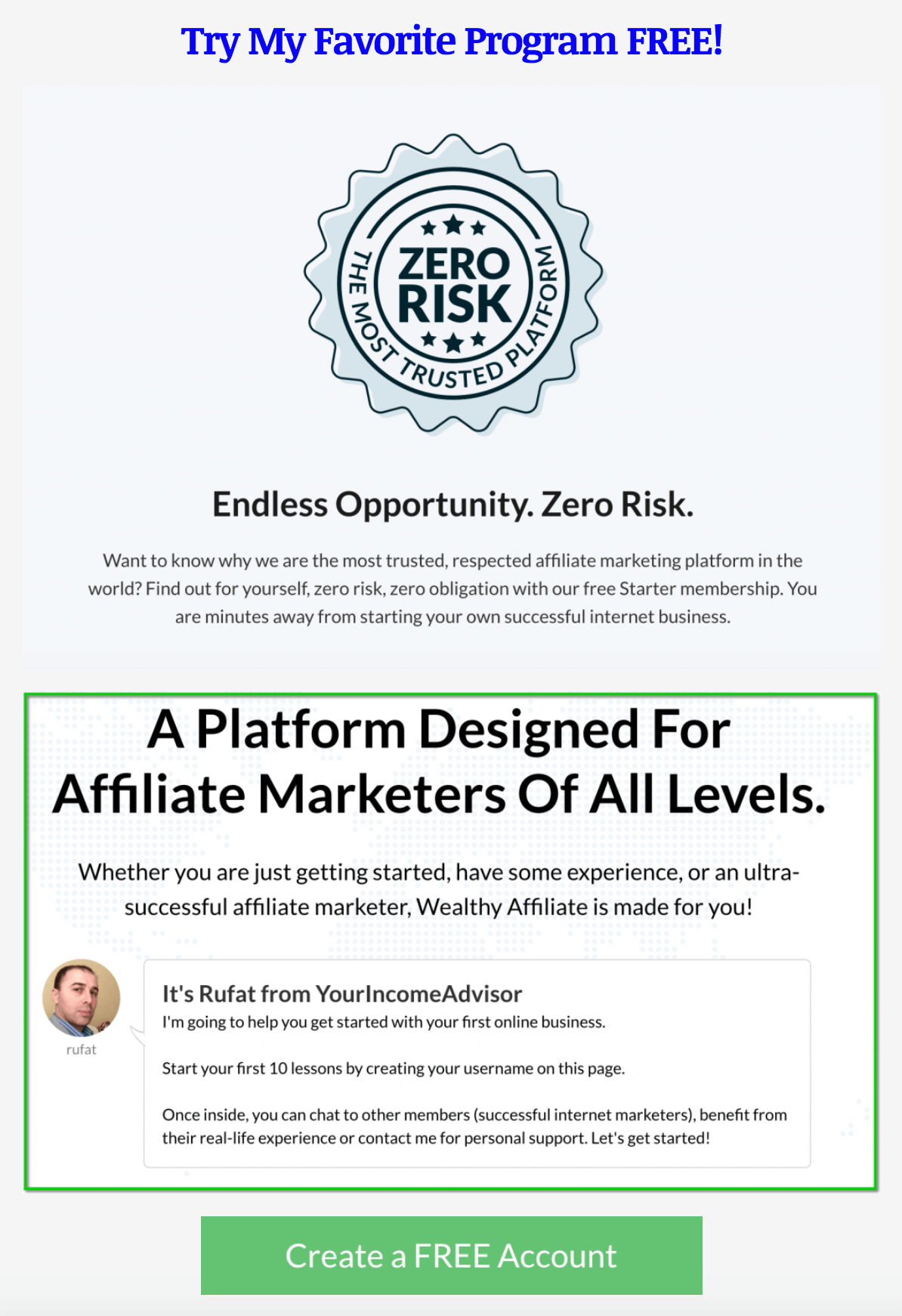 The main idea behind 30 Day Change
The main idea behind 30 Day Change is simple. The software allows you to profit from binary options, i.e. get live trading signals that come from trading experts and play depending on how the prices fluctuate on the market.
Depending on whether an asset will go up or down you take the action. Actually, it's not you but the software that is going to do all the work for you. What you do is just sit back and grab your money. Simple to understand and use.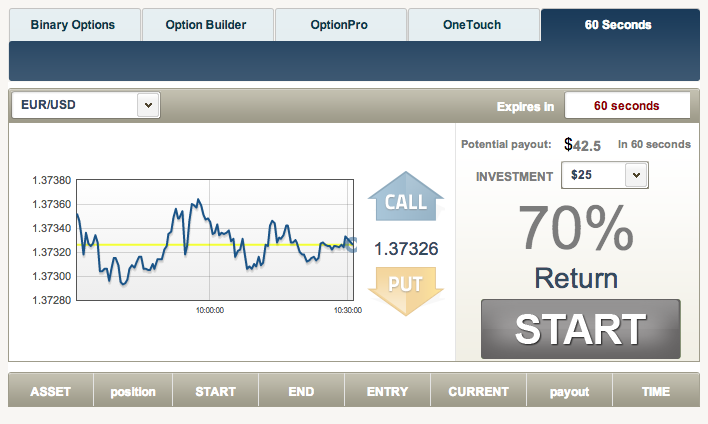 Pros of the program
Theoretically you can make some money (Practically you can lose a lot of money)
Step-by-step training
You can try the program for free
Cons of the program
You can lose all your hard earned money because the system is not much different from gambling
Empty promises about exaggerated earnings
It's not a proper way to build a real business online
The software can't guarantee you any profit
There is no money back guarantee
You can't get support from the owner of the program

Inside 30 Day Change
1.There are many similar programs on the internet and what I know exactly is that most people fail to make any real money with binary trading simply because it requires experience and knowledge. And even if you have experience, there is no guarantee that you won't lose money on binary options.
There is always a real chance that you WILL lose than make any money. And what I know exactly is that BEFORE you learn how to use the system effectively you're going to lose a lot of money. If you're ready to lose your money then go and try 30 day change and maybe you will be able to change your life 🙂

2.If you think you can make a lot of money you're wrong because to be able to reach huge numbers, you need to invest enough money. Are you ready to put your money on the table and start gambling? You simply can't make serious money on binary options by investing $500.
3.Also, on their website they claim that you don't need a credit card BUT when you enter your email you will be redirected to Banc De Binary. This is an obvious lie and it's NOT the only lie you're going to face with this amazing program.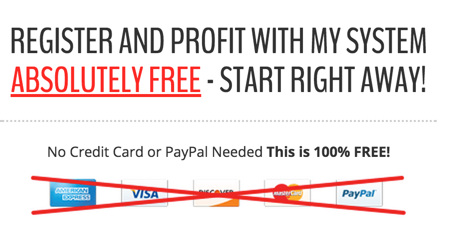 4.Binary options trading is not about sitting back and grabbing money. it will NOT work. There is no software that can do it successfully without a human involved in the process. There are many specific websites, such as Option XE where one can learn all about binary options trading. But one thing you must keep in mind – to make more you need to invest more.
5.Remember, that when you sign up at 30 Day Change website, they earn a commission from you and also you pay 3% to Simon from your profit. So, their main focus is not YOU but making money first.
6.If you watch a few videos on YouTube about 30 Day Change program you will realize that actors that make those fake testimonials do the same for other programs. And you can easily order any testimonial at Fiverr.com for $5/10.
To prove my statement, I can show you the profile of Jeremy River used at http://30daychange.co who is the same guy that creates testimonial videos at Fiverr. Look at the image.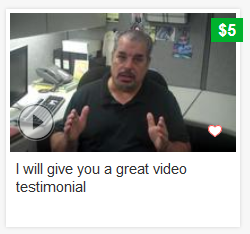 7.Another misleading technique Simon uses on his website is telling you fake stories. He claims that Jeremy, one of the members of his "amazing" system invested $300 and made over $600.000!! Can you really believe in that?
8.Another misleading technique Simon uses is trying to convince you that most of his customers have been able to change their lives within 30 days with his program. WHAT A LIE! Do you really believe in that?? If yes, go ahead and try his "amazing" program and please don't forget to keep me informed of your success.
9.Simon promises that you can make over $8000 a day! WHAT A LIE! Most internet marketers that I know and who are making $10.000 a month have been able to reach those numbers after working hard within a year or so. Simon is LYING TO YOU!


10.Simon recommends you to not pay anyone until you get solid proof. Ok, what is his proof then? Can you see any real proof on his website? If yes, please contact me immediately.

11.Trying to predict the market is really difficult, no matter which market you're involved in. Many people think that with binary options they can make quick bucks, and later realize that it is extremely difficult once you start trading.
Trading can actually be very risky. You can try the program with Demo money and this is good. But remember that once you invest real money and start trading, things will most probably go not as you expected.
12.Simon claims that his software uses different trading approaches to trade with 99% accuracy and all you need to do is click the button and make your trade and then grab your money. To do this, you will have statistics in your dashboard such as:
Average signals per hour
Market activity level
Highest volatility asset
The most popular asset
Also, you will see signals such as:
Reverse swing
Alpha Trend
Impulse

And Simon claims that all you have to do is just copy the signal that rises above 70% and start trading during the time of its actuality and make profits.
All this info can be helpful but one thing you must keep in mind. You need to invest more to make more money and you must be ready to not only win but lose too with Simon's software.
If you find this way of making money appropriate then try it. But if you ask me do I recommend it? I will answer NO. So, it's up to you. Trust me, it's NOT as simple as you might be thinking.
Final word on 30 Day Change
I won't say that you can't make any money with this program. Of course, you can. But, I can't say how much you can make and how much you can lose.
You probably can make some money but most probably you will lose a lot simply because there are many other similar programs on the web and most people are unhappy with binary options. And I don't think Simon's program is much different from those crappy products.
If you want to build a real business online and start making real money, I can recommend you to try for free the best program that I know – Wealthy Affiliate. The program is absolutely legit and reputable on the internet and has helped me to build my site (yourincomeadvisor.com), my very own business and many other people that I know.
Remember that serious business online starts with a website and not binary options most of which have bad reputation and scam people out of their money. Read my review of Wealthy Affiliate below and feel free to contact me if you have any questions or leave your comments below and we will discuss it further.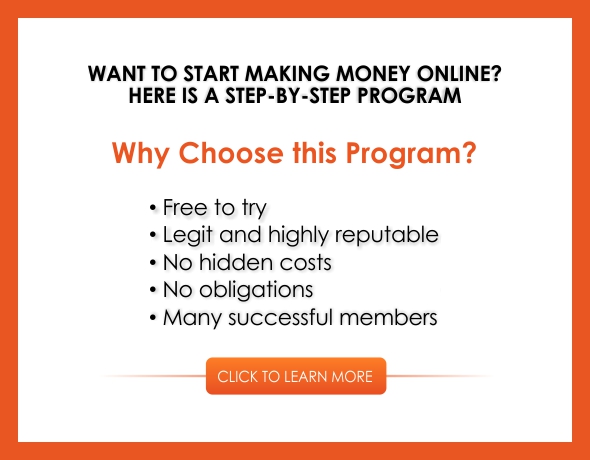 About the Author: Adam
My name is Adam. I'm the founder of Your Income Advisor. My goal is to help others succeed online, by exposing scams and reviewing top rated products. I can help you start
your own business online