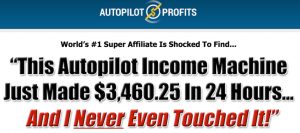 Product Owner: Ewen Chia
Website: http://autopilotprofits.com/
Price: $37
Verdict: Scam
Autopilot Profits Product has already been online for some time and I think Ewen has made enough money with his crappy product. I think it's time for Ewen to stop scamming people out of their hard earned money but there is no way for him.
He is trying to make more and more money using his misleading methods and the only way to stop him is avoid his website – a scam zone.
He blatantly claims that with his product you can start making tons of money with no effort from your side. He even claims that your success is HIS PROBLEM. You don't need to worry or do anything, just follow his simple recommendations and steps and that's it. Then sit back, look at your checks and grab your money.


The main idea behind Autopilot Profits
The main idea behind Autopilot Profits is extremely simple. Autopilot Profits is a 59 page PDF guide and some short video lessons. You will learn how to find products on Clickbank and sell them.
Also, you will learn how to drive traffic to your website and sell your Clickbank products. Also, you will get a chance to promote Ewen's "amazing"product and earn affiliate commission.

Pros of the program:
You will learn what Clickbank is all about and how to choose products to promote
You will learn some traffic techniques
Cons of the program:
Exaggerated earnings
Too many false promises
Not as easy as you might be thinking
No active community where you can get help and support
No real support from the owner of the program
A few upsells inside the member's area
Ewen teaches you wrong SEO methods for which Google will penalize your website
No free trial
Inside the program:
1.First off, I would like to point out that Ewen Chia is known for his another crappy product called Commission Money Machine and you can read my review of this product here.
As I told in my Commission Money Machine review, he is the author of "How I Made My First Million on the Internet and How You Can Too!: The Complete Insider's Guide to Making Millions with Your Internet Business".
But it doesn't mean anything at all. It doesn't mean that you can repeat his success and start making tons of money after reading his book. If it was so easy then everybody would be making a lot of money.
2.I can only laugh at Ewen ridiculous claims about making tons of money with his program. Trust me, I'm NOT lying to you but Ewen does.
I've been involved in internet marketing since 2000 and neither I nor other successful internet marketers that I know, know of the existence of a system that can make you rich with no effort from your side. This is absolutely NOT possible and Ewen is LYING to you.


3.Ewen uses outdated methods such as showing you images of some luxury cars that he owns and there is no any proof that does really own them. Anyway, even if he does, it doesn't mean that you can achieve success with his program.
He claims that once you buy his product your success will become his problem. I've never heard of such big claims in my life but I believe you're wise enough to understand that Ewen is NOT an honest guy.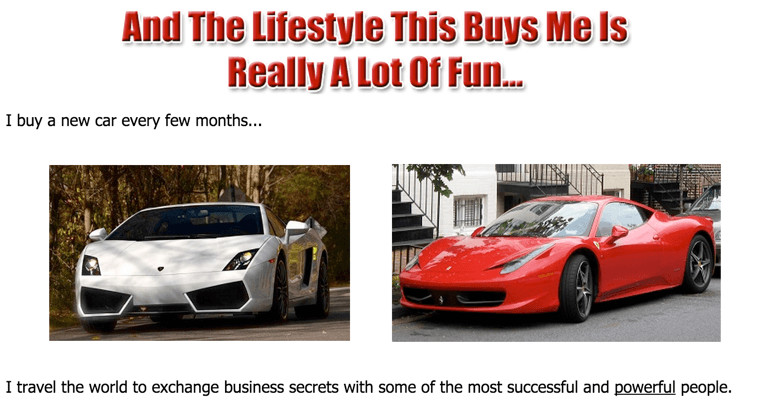 4.There is really nothing specific in his PDF guide that can help you understand how to make money online the proper and real way. It tells about general things such as finding a product and hungry audience and then selling that product to the audience.
There is some useful information in it but most of it is NOT. I don't think you can start making money after reading this PDF guide. If you have some experience in internet marketing then that guide is useless for you. If you're just starting then this guide will most probably confuse you.


5.Also, in his guide, Ewen suggests that you start promoting his product to other people, i.e. start scamming other people out of their money. I don't think it's a good idea because there are many other quality products on Clickbank.
6.Ewen also admits that he uses black hat SEO methods to drive traffic and he is going to teach YOU those methods too. He calls his method a "fast traffic".
This method goes against Google rules. I think you probably know that Google is the main player on the web and if you break their rules your site will be penalized. What does it meant to you? That means you will NOT get any traffic from Google and that means your business will NOT grow.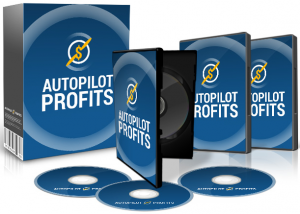 7.He suggests that you use a software that automatically creates articles and you then submit them to article directories. This outdated technique doesn't work anymore and is absolutely useless in terms of getting traffic to your website.
The major problem of using such method is that if you use this type of software, the articles created that way can be easily identified due to broken English and broken English causes another problems with Google and your visitors.
Also, with automatically generated content you will NEVER be able to get top rankings on Google and that means you will NOT get any traffic – no traffic = no sales.
8.Another problem with his program is that inside the member's area you're going to be upsold with more other Ewen's products, such as Fast Track Cash, Passion Product Generator, X-Factor Traffic, Dotcom Income Secrets etc.
9.Another traffic technique Ewen suggests you to use is using Google Adsense. In itself it's not a bad idea BUT before you can use that technique you need to build a website first, then write quality content for your site and finally start getting traffic and only after all this has been done the proper way, you can apply for Google Adsense so it does sense to you. BUT Ewen is NOT going to teach you all these things.
10.Also, Ewen suggest that you use social media to get traffic. Not a bad idea. But there is a problem with this method. It's not that easy to get a lot of traffic from social media and most probably you will NOT. I guarantee you that with automatically generated crappy content you will NOT be able to get any traffic at all.
11.Among traffic methods that Ewen will teach you, are both good and bad ones. Some are effective while others are absolutely useless and the way he teaches you it will hurt your site and destroy your entire business.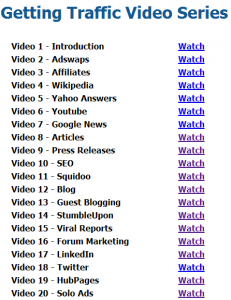 12.After purchasing his main product ($37) you will be upsold right away with another crappy product called Mega Traffic Package ($67) and after that you're going to be upsold again with another product called Mastermind Inner Circle package ($27 per month).
His offer to buy his Mastermind Inner Circle package is going to pursue you each time you enter the members area. I don't think you or anyone else will like it.
13.Ewen gives too many false promises and this is the main reason that I can't recommend this product to you.
14.There is no support from the owner of the program and without support you will NEVER be able to achieve even a decent success.
15.And there is no free trial for this product.
My final word on Autopilot Profits
Ewen Chia lies so much on his website that I even can't find a word to comment or find any reasonable explanation of his approach. He even claims that with his system you don't need a product, a website, a domain name or hosting. What a lie!
I don't want to write more about this crappy product because if I do, my review is not going to end. My sincere advice is stay away from his website and you will be safe.
Ewen's website has been given a low reliability rating by other websites and it has been reported as being untrustworthy. I think this is enough to make an informed decision.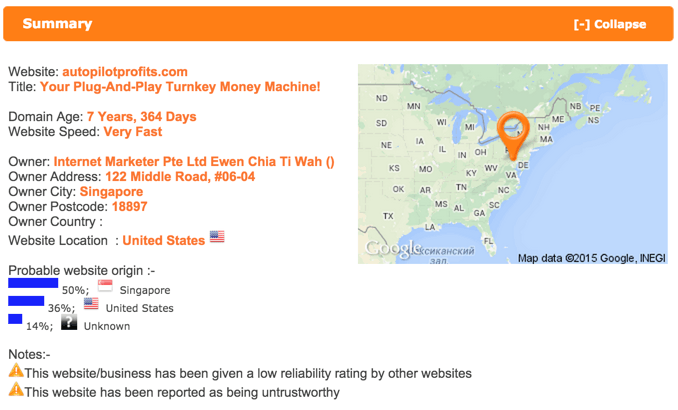 Finally, if you want to learn internet marketing the proper way and start making money, I can honestly recommend you the best, legit and absolutely reputable program on the web -Wealthy Affiliate. I've been a premium member of Wealthy Affiliate since 2013 and know this program from inside.
Wealthy Affiliate helped thousands of people including me to build a successful online business. And the best part of it is that you can try it for free. Read my review of Wealthy Affiliate and if you have any questions, feel free to contact me and I will be more than happy to help you out. Or leave your comments below and we will discuss it further.
About the Author: Adam
My name is Adam. I'm the founder of Your Income Advisor. My goal is to help others succeed online, by exposing scams and reviewing top rated products. I can help you start
your own business online