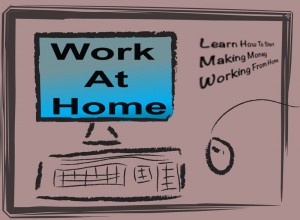 I think it would be true if I say that a work from home opportunity has been the #1 topic on the internet for the last 15 years. And it's not surprising because most people prefer to stay at home while making enough money to live a lifestyle they like.
But some people don't like working from home because a work from home lifestyle locks them in their homes and most of the time they have to stay alone day-by-day.
Some people prefer to work for someone else because this gives them the opportunity to interact with other people. Besides that, they don't like the boring lifestyle of working at home. But for most folks it is something that can give them freedom, get rid them of the stress, deadlines or anything that regular job might very often involve.
But even if you choose a work from home career you must be disciplined and set your work schedule. Working from home is not an easy way of making money as many people might be thinking. You should treat it exactly as working a full time regular job.
If you work hard, 3/4 hours a day in the right direction then you will be making serious money. If you think you can make a lot of money by doing nothing, then I'm going to disappoint you because it won't work.
Truth about work from home opportunity
But today I'm not going to talk about self-discipline or how you should organize your working space at your home. It is something personal and depends on the habits you or anyone might have. I'm going to discuss a work from home opportunity and help you gain an understanding if it is something real or not.
I have been involved in internet marketing since 2000 and know many things related to that field. Of course, I'm not the best expert in the field because there is always someone who is more knowledgeable. I know many people who have their real businesses online.
I know them because we are the members of the same online business community that has helped us build our online businesses. That is why I'm going to share with you not only my experience. I'm going to share with you some real facts without any hype, false promises or misleading ideas.
A work from home opportunity is real and I know it from my own experience. But there are abundance of opportunities and how to know which of them work and which are a waste of time. If you don't know how to separate the sheep from the goats then you will waste your time for projects or programs that are not worth your time and attention.
If you come across a program promising you quick buck then stay away from it and look for something real. They give you false promises because they know that you are looking for a work from home opportunity and the only thing they need is just to catch your attention.
I know many people that were burned out after being scammed many times. That is why you should be very careful before joining a work from home program.
It is always better to ask from the expert if you want to save your time and hard earned money. For many people looking for a work from home opportunity I'm an expert because I have been in the field since 2000.
Of course, there is always someone who knows better but it is normal, because I can't know everything and no one knows. I know some experienced marketers who are making thousands of dollars each and every month but they are still learning.
Who to trust?
Don't try to be an expert in everything or jump from product to product. It is impossible because internet is like an ocean and you are a small fish trying to find your way.
As I said, to know which program is a scam and which is not you need to spend a lot of time on the web reading many websites, product reviews and still there is no guarantee that you will not be scammed. Why?
Because you don't know who to trust. There are many products, programs out there. I was in your shoes and know how frustrating is when you don't know who to ask, which sites to read and which to stay away from.
I can give you my honest advice.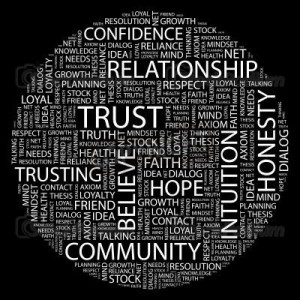 If a site offers you a get rich quick scheme then stay away from it.
If a website teaches you that building an online business requires knowledge and time then this is an honest approach even if you don't like it.
I know how hard it is to hear things that you are not prepared to accept. Most people think that internet is like a magic zone, i.e. if you have an internet connection, then money will start to flow into your pocket.
The truth is that they will not flow into your pocket until you get trained and change your mind. You must be prepared to work hard.
Remember that most of the sites that you find in Google related to work from home programs are scams. As I said, to build a home based online business is absolutely real and the only thing you need to succeed is stick to the right place and work consistently on your website.
Online business communities are the best and safe places to join. Online business communities were created specifically to help people build their online businesses and have their work from home dreams come true.
Online business communities teach people proven techniques that they can apply to their businesses and start making real money. The communities I'm talking about help their members on every step of building their online businesses.
To start an online business is easy but to start making serious money is what can be accomplished by few people. Because you need 1 to 2 years of hard work to become an established internet marketer and you simply can't succeed if you do it alone.
I can tell you from my personal experience that sometimes, a good advice can save you lots of time and here the proverb "time is money" comes into play. The community I'm a premium member of, Wealthy Affiliate helped me build my business.
Wealthy Affiliate helped thousands of other people to build real businesses online. I would like to share with you some invaluable information that I believe will help you make the right decision.
Since I'm a premium member of Wealthy Affiliate, I know what is happening inside it. Normally, if a member follows exactly the training course and works hard within a year or so, he can start making $1000 per month or maybe more.
But you must follow the training and take action. If you follow it, ask for help and support then it's really hard to fail.
A work from home opportunity: You have two choices
Finally, you have two choices to build your business online:
To do it on your own by following self-proclaimed gurus, falling into scams, get rich quick programs, magic formulas without any confidence if the methods they teach you are legit or not
OR
join a community of successful internet marketers – Wealthy Affiliate and start working towards your success.
Among successful members of Wealthy Affiliate you can find someone who has experience with Amazon products or any other affiliate program. If you have any technical issue related to website building you will get support as well. So, you are not alone inside Wealthy Affiliate.
Now please do me a favour and ask yourself a question: Do you want to build your business alone that involves a lot of things you don't know, with no support or join the community that provides you with the best training in the world and support from members (successful internet marketers) who are willing to help you each and every day until you become successful online?
If you are still looking for a work from home opportunity on the web then instead of wasting your time, join the community for free and see what it has to offer you.
Please read my review of the WA below. I believe that if you follow my advice it will surpass your expectations and if it does then I would be happy to know that I was helpful to you.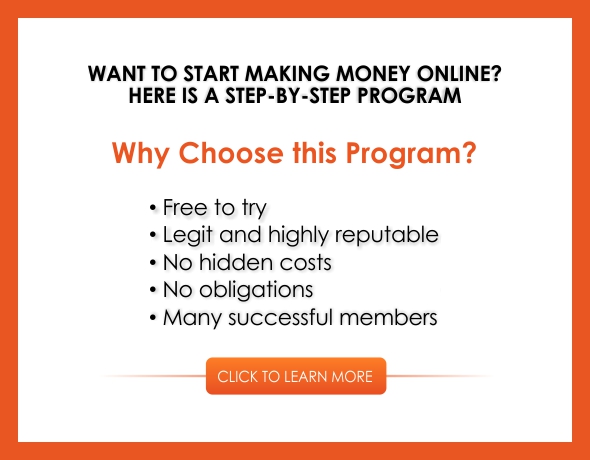 About the Author: Adam
My name is Adam. I'm the founder of Your Income Advisor. My goal is to help others succeed online, by exposing scams and reviewing top rated products. I can help you start
your own business online