Name: The Wealth Network
Website: www.thewealthnetwork.com
Founders: Josh Jacobs, Aaron Andrews, Jesse Singh
Price:$3/$47 – $67/Month
Overall score: 50 out of 100
In the sales video Josh or Aaron talks about how they generated 6 figure income in 3 months. They talk about how you can generate big profits online too.
They show the check of Josh Jacobs who earned $202.750 using their TWN system.
They tell you a classic story how Josh was a student with $200 in his pocket and then decided to find a way to make money online.
Nothing was legit among programs he came across online. He was spending money and getting no results.
He was promised the world but got little help. Finally he found a system that changed his life. He generated 6 figure income in the first year.
Then he showed the same system to his brother and he started making $10.000 per month in 3 month period.
And then he made his own 3 step system that could generate a massive amount of money for ordinary people like you.
Then he shows his members and their income and says they have been able to generate hundreds of thousands of dollars in 30 days.
Anyway, is all this true or is it just another scam? What is the Wealth Network? Scam or legit business opportunity? Let's find it out.
Short review of the Wealth Network
The Wealth Network is a training center for people that have no experience in making money online and wanting to start their online business with Amazon or eBay. It's all about buying or not buying products for cheap and then selling them for a higher price.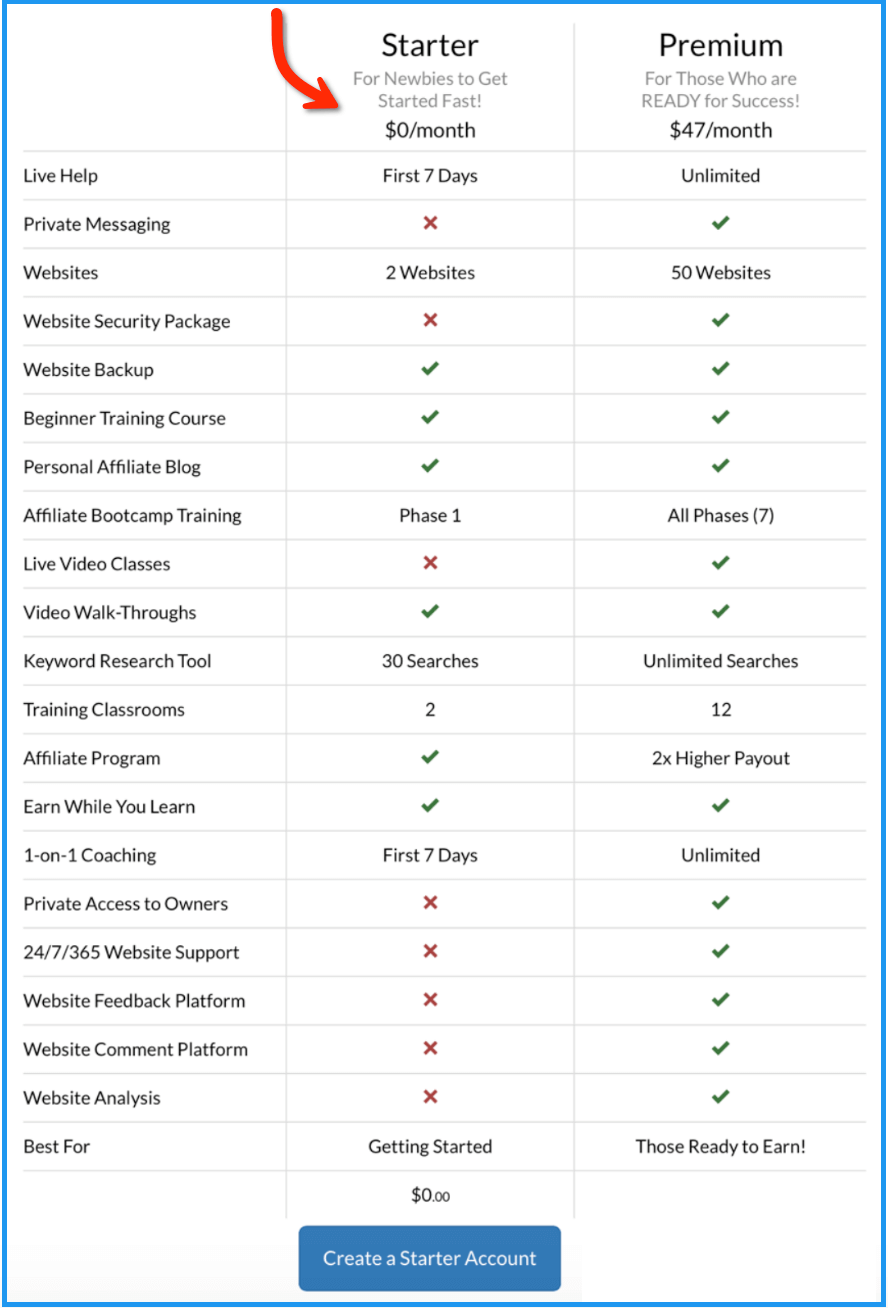 Pros of the Wealth Network
Cons of the Wealth Network
Some refund complaints
Exaggerated income claims
Program is relatively new
Advertising budget required
No free trial
PBN is not a safe strategy
The Wealth Network review
The Wealth Network is a platform for anyone wanting to build an online business and sell Amazon products.
The platform shows and teaches you how to find the right products and sell them through your e-commerce site.
They also give Smart Funnels tool that helps you create landing pages.
First, you will watch their advertising video that I think is a little misleading and then they give you an option to pay $3 to join the Wealth Network.
The video says you will get this:
Introduction to the Wealth Network
The #1 Secret to Ensure Your Success
How to Make Money on Amazon
How to Find Profitable Products on Amazon
How to Ship Your Products to Amazon & Start Getting Sales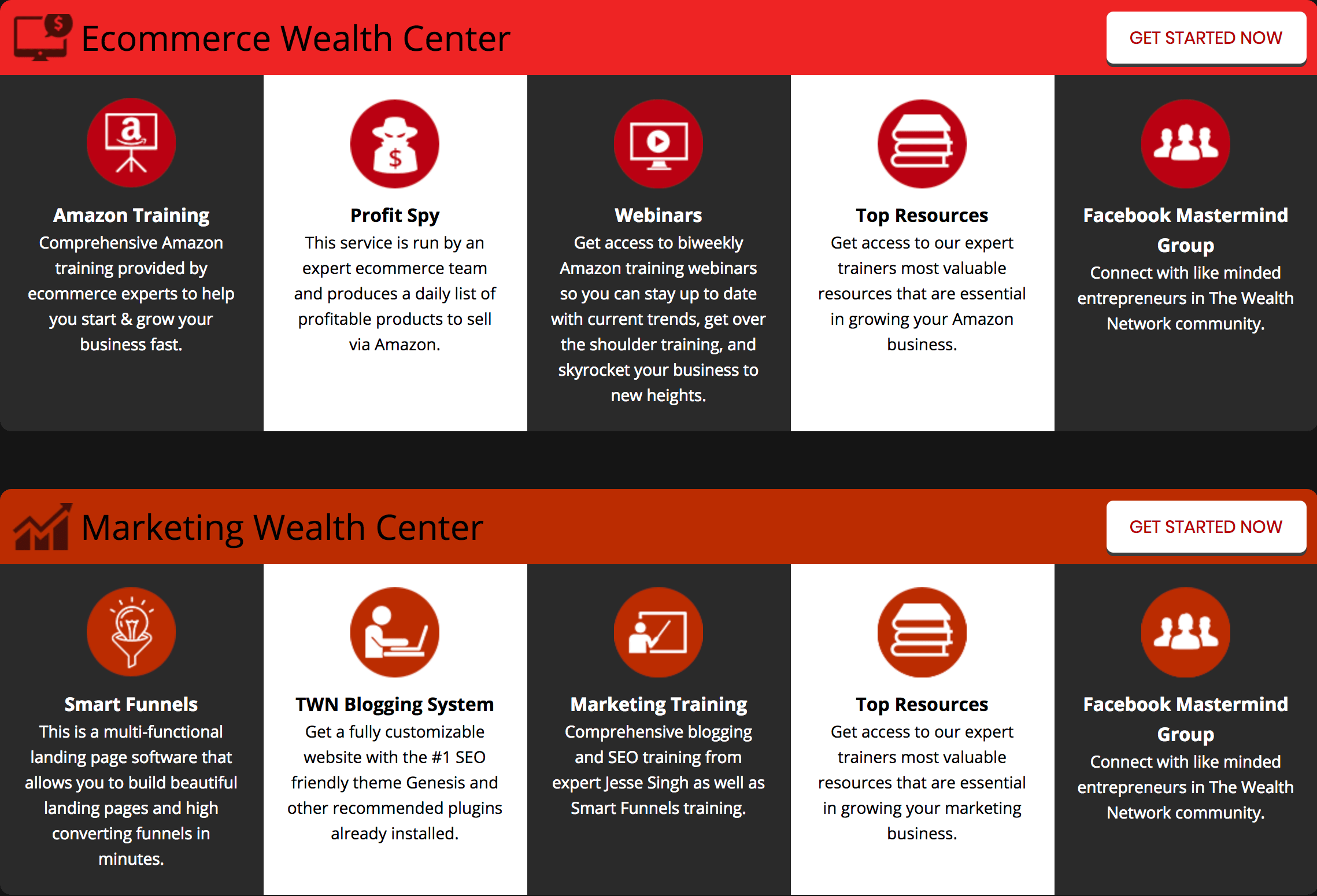 In fact, when you join the Wealth Network you will have two options/modules:
Ecommerce Wealth Center – $47/month
Amazon Training
Profit Spy
Webinars
Top Resources
Facebook Mastermind Group
Marketing Wealth Center – $67/month
Smart Funnels
TWN Blogging System
Marketing Training
Top Resources
Facebook Mastermind Group
For example, they show you how to buy products for cheap from some places, retail stores and then resell them on Amazon for a higher price.
They show how their system can help you make more money per day than the average person does per month. In their video you can see the following explanation: "This basketball that costs $24.99 at Dick's and sells on Amazon for $66.92 (a $26.71 profit) was found using our Product Research service called Profit Spy".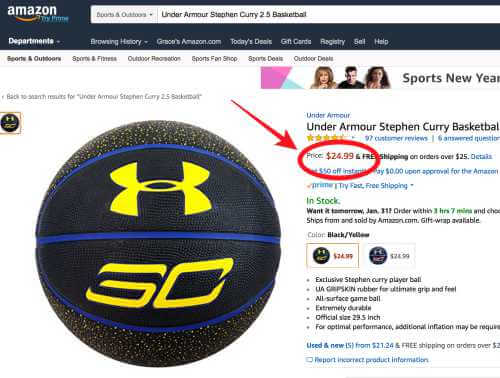 I don't want to say that their Profit Spy tool is totally useless. But the main problem here is that you can find the same product on Amazon for $24.99.
From my experience I can say that it's true. When you search for a product on Amazon, it gives you several options at different prices to choose from.
You can find the same product with 2,3 different prices. Normally, you choose the cheapest one and it's what I normally do when buying something on Amazon.
Over the past one year I spent on Amazon more than $2000. I could spend way more but thanks to various price offers provided by Amazon itself I was able to save a lot of my hard earned money.
It means it will be really difficult to sell a product on Amazon for a higher price.
No one is going to buy a product for $65 when it's available for $25 on the same Amazon site. Plus you have to pay $15 fee to Amazon which means your net profit will be only $11.49.
When it comes to their Marketing Wealth Center it provides you with helpful tools that you can use for your business. The tool is good but I've seen other programs that give you way more and of course the price is way higher.
For example, the program I've been a member of since 2013 provides great tools and awesome support. You can build the same type of business and the price is all-inclusive.
You don't need to pay two prices like with the Wealth Network. You pay only $49 per month and it includes everything.
The Wealth Network's Amazon training includes a lot of modules:
Intro to Amazon FBA
Setting up Amazon account & overview
Protecting your account
International seller info
Supplies you will need
Intro to buy box sales rank & Price history
Retail arbitrage sourcing
Listing your products
Creating shipping plan
Online arbitrage basics
Profit spy
FBA toolkit
Amazon assistant and more
With the Wealth Network you will learn dropshipping and retail arbitrage. Dropshipping means you don't store products at your online store.
When your customer places an order you purchase the product at another store, from a third party and that party ships the product to your buyer.
Dropshipping has both its advantages and disadvantages. The biggest disadvantage of drop shipping is that your income potential is very limited.
Also, you never know what products are available because you don't actually store them.
Also, if you ship several items from different places your shipping costs will automatically increase and delivery time for each product will be different.
Finally, you can get many complaints from your customers due to mistakes made by your suppliers. That's why drop shipping is a very specific business.
In my opinion, it's way better to have your own online store and promote products as an affiliate. For example, as an affiliate of Amazon.com website your responsibility will be minimum.
You bring visitors to your store, they order an item and the rest will be responsibility of Amazon that works like a clock.
I believe affiliate marketing has many advantages over drop shipping.
There is also a lot of work to be done when doing a drop shipping business.
If your customer places an order on your store you will need to find such a product at other place, let's say on Amazon.
Then order this item on Amazon and put there your customer's shipping address.
Then you take tracking details of that order and send it to your buyer. Imagine if you do it every day with multiple orders it will involve a lot of manual work.
When you do it through affiliate marketing instead you don't do any of that.
In the training you will also learn how to buy products from retail stores and ship them to Amazon's warehouse and keep them there.
You will list them all at Amazon like people do it on eBay and then wait for orders.
Once you get an order from someone you will ship your product from Amazon's warehouse. It's good because you can have some products at your hand ready for shipment.
On the other hand if you can't get an order it will be considered as your income loss. Or to avoid it you can sell it for cheap.
In this case you can be unprofitable too. Because when you reduce your price you can come to the point when you become unprofitable.
What I like about the Wealth Network
First off all, Wealth Network provides training on how to buy and sell products on Amazon or eBay through a system known as dropshipping.
The first time I heard about dropshipping was 3 years ago.
Based on what I know about dropshipping I can say that there are people that are making a solid income using this method and there are people that make zero $. There are some programs that teach it the right way.
When it comes to the Wealth Network, all I can say is that the program is good but it's not the best program out there. As I know, Salehoo or Shopify are the best ones.
The Wealth Network provides tools and support which is great. Using their tools you can build a website, landing pages.
These guys have a good experience in dropshipping business which means they know what kind of landing pages convert well and some other stuff.
What I don't like about the Wealth Network
My research shows that though the Wealth Network is legit there are some cons in the program that I want you to be aware of before you join it.
First, these guys (Josh Jacobs, Aaron Andrews, Jesse Singh) make exaggerated income claims, such as making hundreds of thousands of dollars in 3 months. I completely disagree with this claim.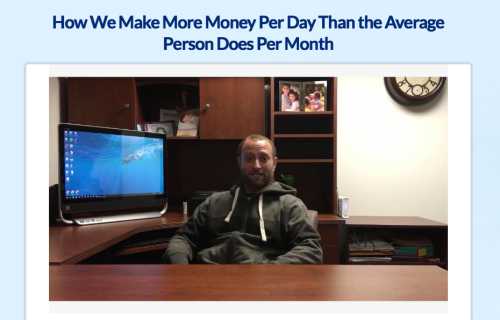 This program requires a solid advertising budget to buy traffic. Because without traffic your business won't make you money.
The kind of income they promise you can be achieved only IF you can drive a ton of traffic to your website.
A ton of traffic requires a lot of money. Free traffic doesn't always work as you may be expecting.
The Wealth Network is relatively new and can't show you enough proof to back up their success record. Since it's new I recommend you to be extremely careful.
When you start watching their advertising video they invite you to join their program by paying $3.
But they don't explain if it's a one time payment or not, if there will be recurring monthly payments or not. They simply don't explain anything.
If you choose to pay you don't know what to expect afterwards. Will your card be charged again? And how much? Not clear.
I found some complaints about the Wealth Network from their members that failed to get a refund even after multiple emails.
Instead of giving a refund they send you to your TWN advisor whom you don't even know about.
Just be careful before you decide to pay for the program because you may be then struggling to get a refund.
When you watch the Wealth Network advertising video it's not clear what you are going to do to make money.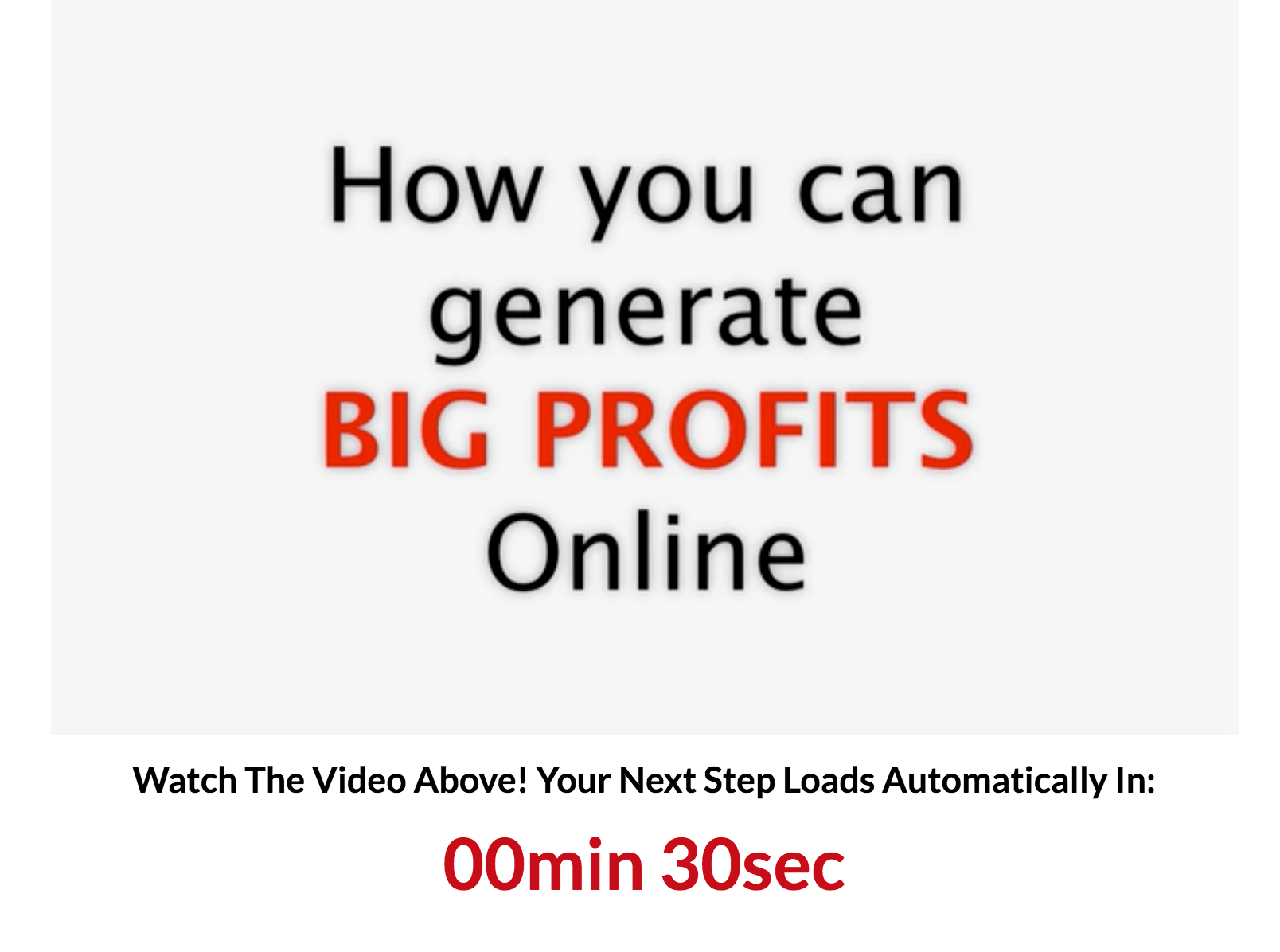 They just explain how easy it is to make money with their system and how fast you can start making money and make lots of money. It's not clear which means it's a little misleading.
When it comes to the Wealth Network's marketing training on comprehensive blogging taught by Jesse Singh he teaches some strategies, such as PBN which is very dangerous in terms of search engine rankings.
Your website can be severely penalized by Google in case your site gets caught.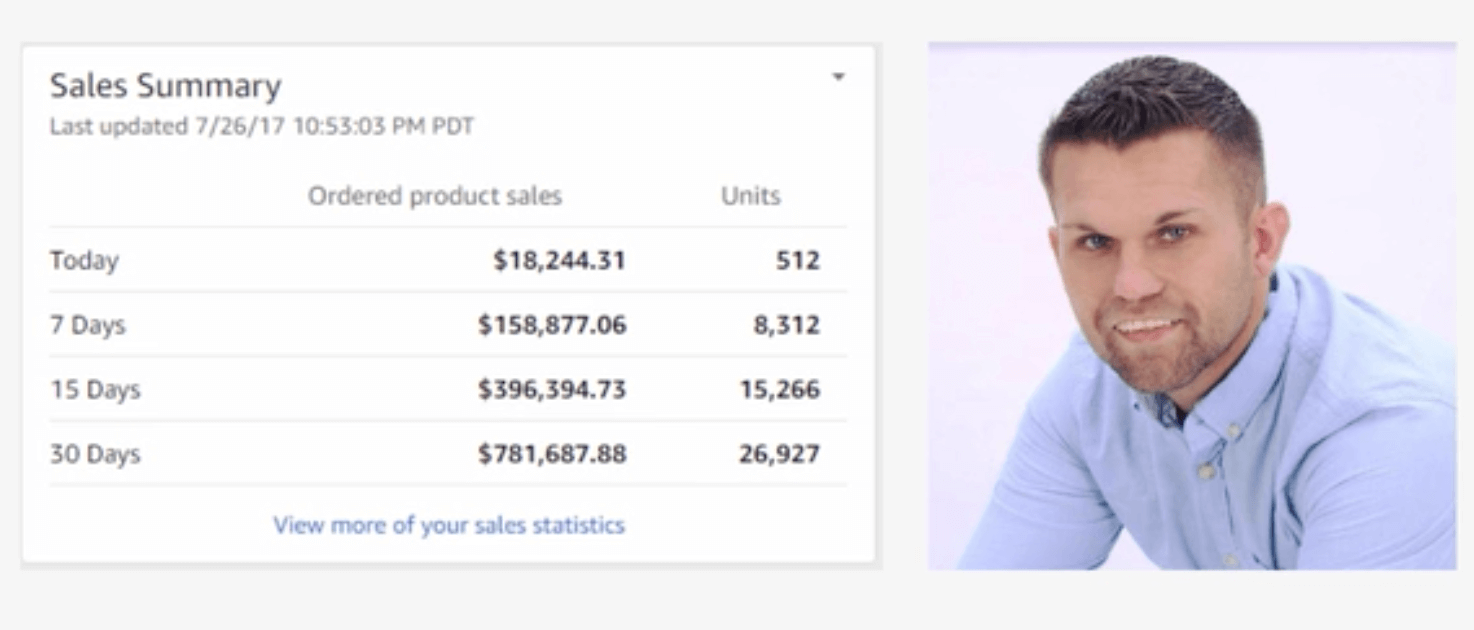 In the advertising video on TWN website Josh shows some testimonials from his members. Many of them are making huge numbers per month. But who can prove that?
Can you become successful with the Wealth Network?
Considering that the Wealth Network is not a scam and provides training, tools and support you can become successful with TWN.
You can if when joining the Wealth Network you realize that it involves a ton of effort, patience and a budget for advertising.
If you realize it and are willing to follow all the steps required for your success then do it.
But keep in mind that most likely you won't achieve the level of success you have been promised in the video on TWN website.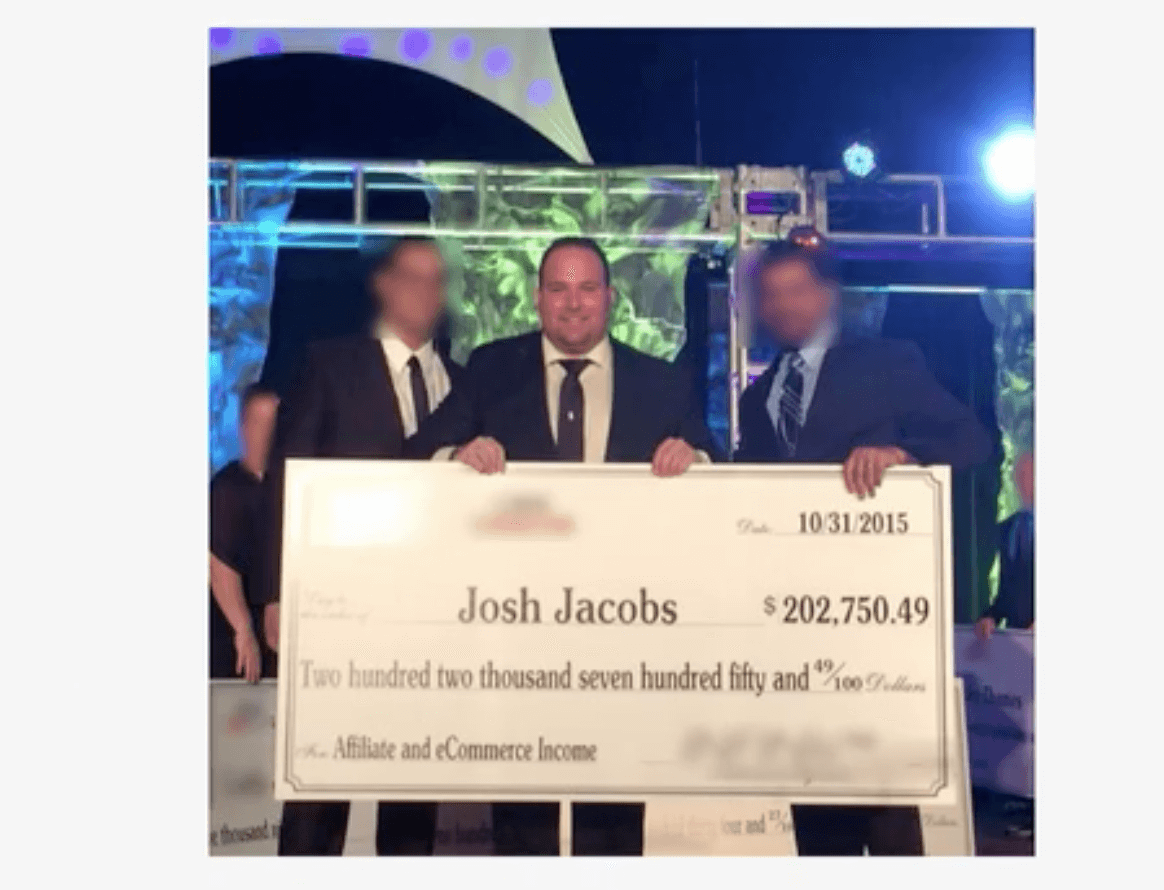 If you accept this truth then join the Wealth Network. Otherwise don't join because you will be disappointed.
And for this reason I gave TWN such a low score as 50 out of 100. And for the same reason I don't recommend most of the programs I review on my website.
Because most of them including the Wealth Network make such big income claims and promises.
It's really shameful that they get people into the program using such misleading methods.
I recommend only programs that provide good training, tools, support and explain to people that it takes time and effort to start making money.
It means you can become successful with the Wealth Network but you need to be aware of all the pitfalls that I've tried to describe here.
Final word on the Wealth Network
I don't want to keep you from joining a good program that possibly can teach and show you how to become successful online.
Maybe this program is the best fit for you. Maybe not. Who knows? Maybe you will be completely disappointed.
That's really a big question. My goal is to help you make the right decision.
Let me explain it in a few words. The Wealth Network is not a scam. You definitely can learn some good methods how to make money using dropshipping.
I want you to keep a few things in your mind before you decide whether to join TWN or not.
The program is relatively new and I think there is no enough proof record to prove that the Wealth Network works exactly as it's advertised.
Josh makes unsupported big income claims and there is no way to prove all those claims are real.
According to their testimonials on their website it looks like all their members are millionaires. Look, I'm not saying they are fake. All I want to say is that their income claims are too big.
From my 4 years experience I can say that VERY FEW people can achieve $5000 per month mark with their online business not to mention 6 figure per month.
From their video it looks like all or many of their members are millionaires. I don't think it's true. Just keep this in your mind if you decide to join the Wealth Network.
Final glance at the Wealth Network
Training
Support
Tools
Some refund complaints
Exaggerated income claims
Program is relatively new
Advertising budget required
No free trial
PBN is not a safe strategy
Overall score: 50 out of 100
About the Author: Adam
My name is Adam. I'm the founder of Your Income Advisor. My goal is to help others succeed online, by exposing scams and reviewing top rated products. I can help you start
your own business online