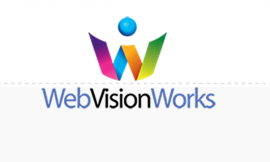 Product name: Web Vision Works
Product owner: Lennie H, 'Kay' and Millie H
Website: webvisionworks.com
Price: ?
Verdict: Not recommended
Web Vision Works is a relatively new company specialized in helping online business owners grow their businesses and taking it to the next level.
They claim that their team works close with you to help you develop a comprehensive internet marketing plan to allow your business work to its full potential and make you more money through proven internet marketing strategies.
Keep reading and I will take a closer look at this company so you can get an idea whether you need their services or not.
The main idea behind Web Vision Works
The main idea behind Web Vision Works is about delivering companies and small business owners services, such as website design, search engine optimization, social media marketing, pay per click advertising, link building services, blogging, targeted Opt-In Email Campaigns. By providing these services they claim to help you grow your business exponentially.
Pros of Web Vision Works
Cons of Web Vision Works
Not clear explanation what their services exactly include
Complaints
False promises
Fake SEO services
Prices vary from hundred bucks to a few thousands
Money back guarantee within 3 days
Inside the program
1. First off, what I don't like the most about Web Vision Works is that they don't explain exactly what their services include. I mean there is no clear explanation what blogging or search engine optimization mean? Or what pay per click advertising mean?
If someone is completely new to internet marketing, has no clue about blogging or search engine optimization, Web Vision Works offer might look very shady to them, in my opinion. Just as an example, here is a website nerbels.com which I know though not perfect, but they provide quality services compared to poor services provided by Vision.
At nerbels, they explain exactly what their services are, how much it costs you etc. At Web Vision it's absolutely unclear as to what you can expect from their services except general explanation about search engine optimization, blogging or PPC advertising which doesn't mean anything to an average internet user.
2. Another red flag about Web Vision Works is that they don't give any info on their website regarding how much their services might cost you and it's really not a good signal. If they provide honest and legit services they should have this info to let people know if their service is a good fit for them or not.
There are some indications I found on the web that their prices are very high, from a few hundred bucks to a few thousands. In my opinion, it doesn't look reasonable. I wrote an article about companies providing search engine optimization services and I know from my experience that most of them are not honest and provide very poor services, not to mention that their prices are always high and not affordable to an average internet user.
3. Another red flag about Web Vision Works is that they claim to provide SEO services and get your site listed in top search results of search engines and outrank your competitors. First off, this claim is unrealistic simply because they can't guarantee you any high listings in search engines.
I have my own blog and do all SEO myself and I know what I'm talking about. I've been involved in SEO since 2000 and know a thing or two.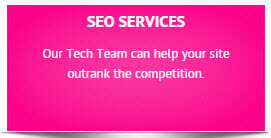 You can have 100 articles on your site, but you never know which of them might get listed in top search results and which fail. Also, it takes some time before your content gets listed there.
If you try to get any of your page listed for a competitive keyword that can bring a lot of traffic then Web Vision Works will most probably fail to achieve it because it's extremely difficult to outrank old authority sites.
If you try to rank for a keyword that has low traffic then it's absolutely possible and it can be achieved in a week or two and sometimes even in a few days. Many of my pages are listed on the first page of Google, some of them on the second page.
So, I know how SEO works. But the main problem here is that having a page with limited traffic searches per month listed on Google won't bring you enough traffic to make your business profitable.
The only way is through writing a lot of high quality articles and getting them listed there, on Google. You see, what I am talking about? That means you have to pay Web Vision Works a lot of money for creating a lot of content for your site to make it profitable. Are you ready for that?
4. Another thing that I don't like about Web Vision is that they claim that they will bring traffic to your website which can generate immediate sales. This is not true. Traffic doesn't always mean immediate sales.
You must learn how to write with intent to be able to convert a visitor into a customer, how to improve conversion rate of your website. In short, you need a proper education on internet marketing to achieve success in your online business.


5. As for web design services, to be honest, I don't think you really need that kind of services because most website owners and bloggers are using WordPress platform these days and so do I.
My website looks great and it's a simple wordpress theme. You can browse through thousands of themes, free or paid and find a great looking theme from $50 to $100.
6. There are some complaints about Web Vision Works and that's really bad. This is a clear indication that you should stay away from this company if you don't want to have a money refund headache. On a side note, you can ask for refund only within 3 business days.
Most websites that I know provide 30 or 60 days iron clad, no questions asked money back guarantee :-), but Web Vision Works fails even at this simple thing.

Final word on Web Vision Works
I think you shouldn't have any questions as to buy their services or not. It's pretty clear that Web Vision Works is not a reliable company you can trust or pay.
But fortunately, not everything is bad on the internet and there are still good and reliable websites that can really help you achieve your goals on the internet. But it requires some work to put in your online dream if you want it to come true.
The best program that can teach you how to build a site within minutes, learn internet marketing, search engine optimization and many other things in a simple and clear way is Wealthy Affiliate – my # 1 program to work at home. Read below.
The program wins my # 1 recommendation since 2013 and I recommend it to anyone struggling online. The program is legit and highly reputable on the internet and if you are willing to put in the work it will pay you off in a way you have never thought of before.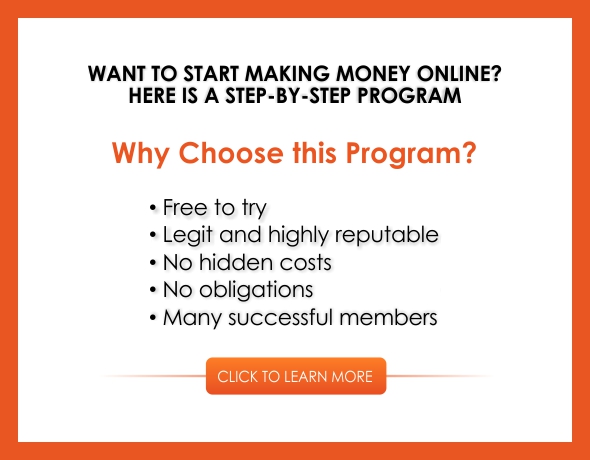 About the Author: Adam
My name is Adam. I'm the founder of Your Income Advisor. My goal is to help others succeed online, by exposing scams and reviewing top rated products. I can help you start
your own business online