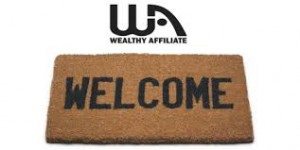 It's not an advertisement
Today I'm going to show you the benefits Wealthy Affiliate has to offer its premium members.
The reason I decided to make this short guide was because some people that are new to WA community have some difficulties after joining the Wealthy Affiliate.
I personally had some difficulties too when I joined WA. I hope this short guide will be helpful for those who want to join this great community. But I'm not going to show you every option WA has to offer. I'm going to show you only major things to ease the process for you.
Once you become a free or a premium member and get access to the Wealthy Affiliate community, first thing you want to do is click on the green "get started here" button on the left menu.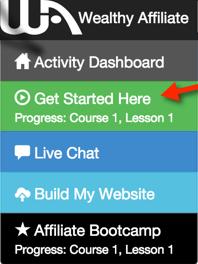 The founders of Wealthy Affiliate, Kyle and Carson will welcome you first. These two guys have done really a great thing by creating such an awesome community that helped thousands of people build their businesses online.
You have to follow the on-screen instructions and read all the pages without skipping any of them. You will have to complete level 1 of the certification course, it's free. All other levels are accessible to premium members only. This course is going to give you an overall picture of the Wealthy Affiliate community and what you can expect from it.

Under the "get started here" button you will see a "live chat" button that you can use to start chatting with the members of the community and ask any questions in real time. This is a great option Wealthy Affiliate has to offer you. If you have any problem you can always ask members and they will be more than happy to help you out.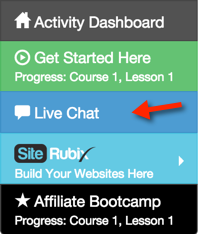 Under the "live chat" button you will see "build my website" button and by clicking on it you can start building your first website on a powerful wordpress platform. If you are a premium member then you can build 25 free websites. And if you create a starter account then you can build two websites.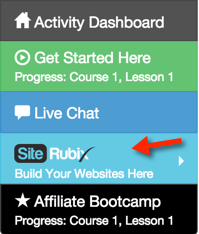 Under the "build my website" you will see the "Affiliate Bootcamp" button. This is another great course that will make a lot of things clear to you. The course consists of 7 phases you need to go through and once you complete the course you will realize what needs to be done to become a successful internet marketer. So, it is highly recommended.

Under the left menu you will see another option, the "classrooms" where you will find a lot of discussions broken into categories. That makes your search for specific topic much easier and faster.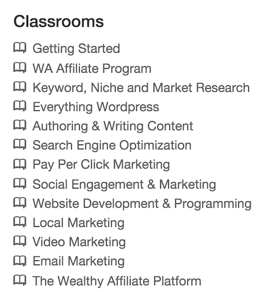 Under that option you will see the most important one – "certification courses". This is the main course within Wealthy Affiliate that is going to teach you all the ins and outs of Internet marketing, only proven tactics and techniques for your website and business.
The difference of this course from all those offered by self-proclaimed gurus is that all the methods that you will learn from Kyle and Carson are absolutely legitimate and will never hurt your website rankings in search engines or your business.
There are 5 levels within the certification courses. I highly recommend you to go though ALL the material available there. Don't skip any lesson.
Another option is the "live video classes". That is another very good option that includes a lot of training materials created by experienced premium members of the Wealthy Affiliate. This material is very helpful and you will find answers to many questions.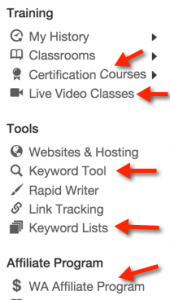 There is also a "keyword tool", that you are going to need more, than you can ever imagine. With this tool you will be able to find the best keywords for your website. You will be explained how to use this tool within the certification course.
"Keyword lists" is another great option to pay attention to. Each month WA publishes the best keyword lists which you can use as a source for your business ideas. That is a great option. You don't even have to make a keyword research. WA does it for you.
Under the "Keyword lists" option there is a "WA Affiliate program". By referring people to this great community you can earn solid affiliate commission. When you click on this option you will see a menu at the top of your screen, which includes:

Program details – you can get more information about WA affiliate program here.
My stats – it shows the number of clicks on your affiliate link, number of referrals, amount of the commission you are going to be paid, and payment details (your Paypal account details)
My referrals – it shows you all your referrals (starter and premium)
Links & tracking – you can find here your affiliate links, create custom signup window, track your PPC campaign etc.
Messages – you can configure your auto messages to be sent to your referrals automatically once they sign up through your affiliate link. Very useful feature you can use and if you are active enough inside the community you will be able to convert some of your referrals into premium members.
Banners – You can find a lot of banners that you can use on your website to promote WA program.
At the top of the screen you will see a menu:

Which allows you to send a private message to other members or Kyle and Carson, the founders of the Wealthy Affiliate, create a new training for other members of the community and get credits for that, ask a question, check your rank within the community

or enter your profile where you get access to your blog (you can create your blog), questions that you ask within the community, see your network and add a photo to your profile, which is highly recommended.
The next option is an awesome keyword tool, the Jaaxy, created to help WA members find the best keywords and create content around those keywords. This tool is going to help you a lot. To get a better idea why you need this tool read my article about keyword research.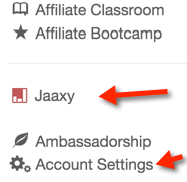 The next option is the "Account settings" where you can update your credit card details, manage your membership, change your user name, password, email etc.
There is a search box at the top of the screen within the WA that you can use to find a lot of stuff: text or video tutorials, discussions etc.

I hope my Wealthy Affiliate guide will be helpful and thank you for visiting my website. Read my honest review of the WA below. If you still have any questions please feel free to contact me and I will be more than happy to help you out.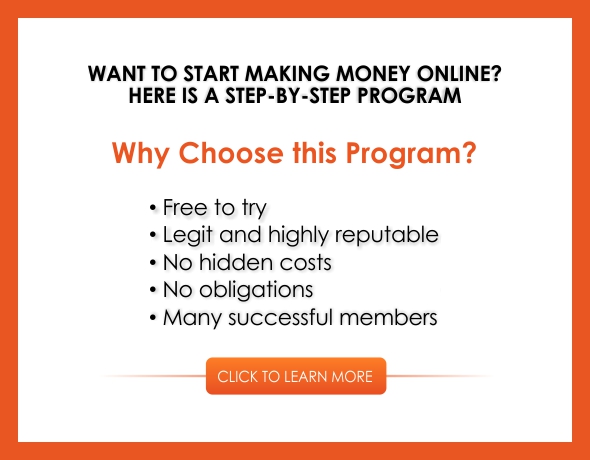 About the Author: Adam
My name is Adam. I'm the founder of Your Income Advisor. My goal is to help others succeed online, by exposing scams and reviewing top rated products. I can help you start
your own business online