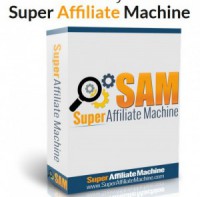 Product name: Super Affiliate Machine
Product owner: Austin E. Anthony
Website: http://superaffiliatemachine.com
Price: $147 life time access
Verdict: Not recommended
Super Affiliate Machine though teaches people legit method how to make money online but again, like most other money making programs lies to people right from the start. To be honest, I hate that type of approach to people simply because this type of approach betrays peoples hopes and leave them completely disappointed.
What I mean is that once you start watching a promotional video on their website you will understand what I'm talking about. In the promotional video they show you their earnings snapshots from websites that make them over $20.000/ $40.000 of affiliate commissions over and over again.
That is really annoying because I'm really tired of all these scam artists and fake commissions snapshots. Keep reading and I will show you why I think this program though is not a scam but I can't recommend it either.

The main idea behind Super Affiliate Machine
The main idea behind Super Affiliate Machine is legit. It's a software that automates the process of building niche websites including some SEO techniques.
What I mean is that you choose a niche, a product you have interest in and then the software does all the rest of the work for you and you start making huge affiliate commissions similar to those shown on the promotional video of Super Affiliate Machine website. Sounds cool. Right?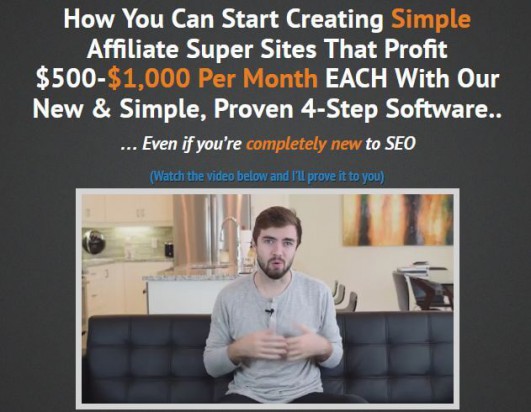 Pros of Super Affiliate Machine
The idea is legit
You can build a site within minutes
Cons of Super Affiliate Machine
False promises
Automated niche websites won't make you tons of money
Bad SEO advice
Some features are a bit expensive compared to what you can find on the web
Inside the program
1. The good part of this program is that before you buy it you can watch their video to understand what their software can do for you, how it can build your niche websites, perform a keyword research etc. It's not perfect, but still not bad. At least you can see it in action before you buy it. That's good.
2.Another good thing about Super Affiliate Machine is that once you've paid for the software, you can easily manage all your wordpress niche websites within their SAM dashboard. This part is definitely good and it works pretty fast.
But the problem is that you need to pay them $147 for managing 3 niche websites which is I think a bit expensive. But on the other hand, it includes some other features and that's why it is worth paying for.
Anyway, compared to that, you can manage your websites through ManageWP company which provides you a better user experience and plus you can manage more websites.
They have a better price and also you can try it for 30 days. As you can see, it's a better offer and the main thing here is that ManageWP is not a fly by night company.
3. Another bad thing about Super Affiliate Machine is that they try to focus your attention on buying expired domains by explaining that it will bring you a huge success in online business. The main idea here is about driving traffic from old domains to your new site.
Let's say someone had a domain yourname.com with a good traffic and then sold it. You can now buy it and drive that traffic to your site. That's ok.
But it doesn't always work as you expect. The audience from that old domain may not be relevant to your product or service. Even if sellers of that domain claim that it is, you never know how it will work for you. Also, you never know all other details regarding that expired domain.
Maybe it has a lot of backlinks from poor quality websites which can definitely harm your website position in search engines.
The bottom line here is that expired domain is definitely not the main thing you should focus on. It's definitely a wrong approach, generalization of things and overhyped strategy.
4. The biggest issue with Super Affiliate Machine is that they teach you to use PLR (duplicate content) on your automated niche websites. This is absolutely wrong approach which will get you nowhere. If you watch the video above you will understand what I'm talking about. Actually, they tell you that you need to tweak that content, make some little changes here and there and that's it.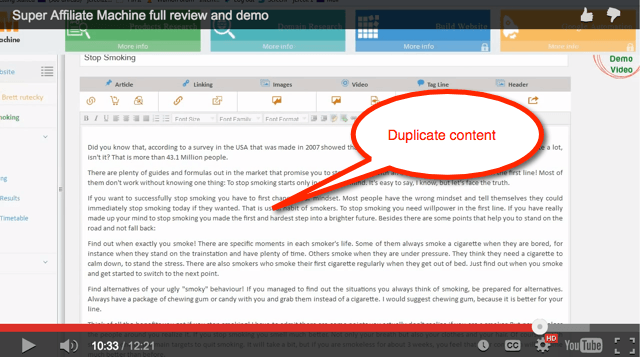 And the worst thing is that they sell same Super Affiliate Machine to thousands of other people that are going to use the same content. Do you really think you can drive traffic from search engines to that type of poor quality content?
I guarantee you that you will never get high rankings in search engines and the traffic accordingly. Remember, Google is looking for an original, unique content and ranks high a site when finds it.
5. Unfortunately, they don't explain to you that to be able to convert a visitor into a buyer you need to interact with your visitors because they are all real people, not robots. You need to write content yourself and give your visitors a reason to buy from you or come back to your site.
This is very important aspect of a successful online business and this is exactly what Austin (the owner of Super Affiliate Machine) doesn't tell you.
6. Their keyword tool is another issue I would like to mention here. They teach you to use grammatically incorrect keywords which is not good at all.
This is not good in regards to SEO simply because even if some people use those keywords in Google to find specific information, YOU as a website owner, can't use those broken or grammatically incorrect keywords in your content because using them doesn't make any sense.
Also, they teach you to focus on low competition keywords that can allow you to get decent rankings on Google and get the traffic. That's fine. But focusing on low competition keywords alone is not enough to be successful.
Your keyword must make a sense because you are going to create content around that keyword. It must make a sense because you write for people, not for robots.
Just as an example, if you choose a keyword for specific product and add a "free" word to it and write content around it, it will not bring you real visitors that are ready to buy your product simply because those visitors that search for free stuff on the internet are NOT buyers.
7. Within Super Affiliate Machine dashboard you can also order high quality original articles which will cost you some money. I'm not sure if they are really original, but anyway it requires additional spending.
8. Also, they have a rank booster and claim that by using it you can easily boost rankings of your pages in search engines in a matter of a few days. This is absolutely laughable and I even don't want to stop on that.
9. They also have one upsell called 30 Day Super Affiliate Machine which will cost you $67. In this blueprint you will learn how Austin succeeded, how to create a profitable high ranking website.
10. You will also get some bonuses on how to build authority websites, a guide to link building, the list of most profitable niches and Austin's special bonuses.
Final word on Super Affiliate Machine
To be honest, I hate the idea of simplifying the whole process of building niche sites in 5 minutes and then turning them into a passive money making machines with little to no efforts from your side.
This is absolutely a wrong concept and I totally disagree with them. Trust me, I'm not lying to you. I know how internet marketing works and built my first website in 2000.
Building a niche website in 5 minutes doesn't mean making tons of money on autopilot. Passive income idea is not going to work simply because if you don't work on your site on a daily or weekly basis then it's not going to make you any serious money. In combination with other wrong techniques that Austin teaches you, you set yourself up for failure.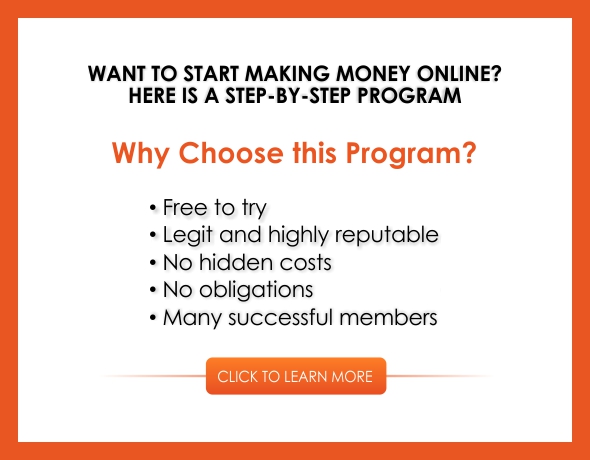 About the Author: Adam
My name is Adam. I'm the founder of Your Income Advisor. My goal is to help others succeed online, by exposing scams and reviewing top rated products. I can help you start
your own business online